What's Worth Buying? Luxury Skincare and Cosmetic Products, Part II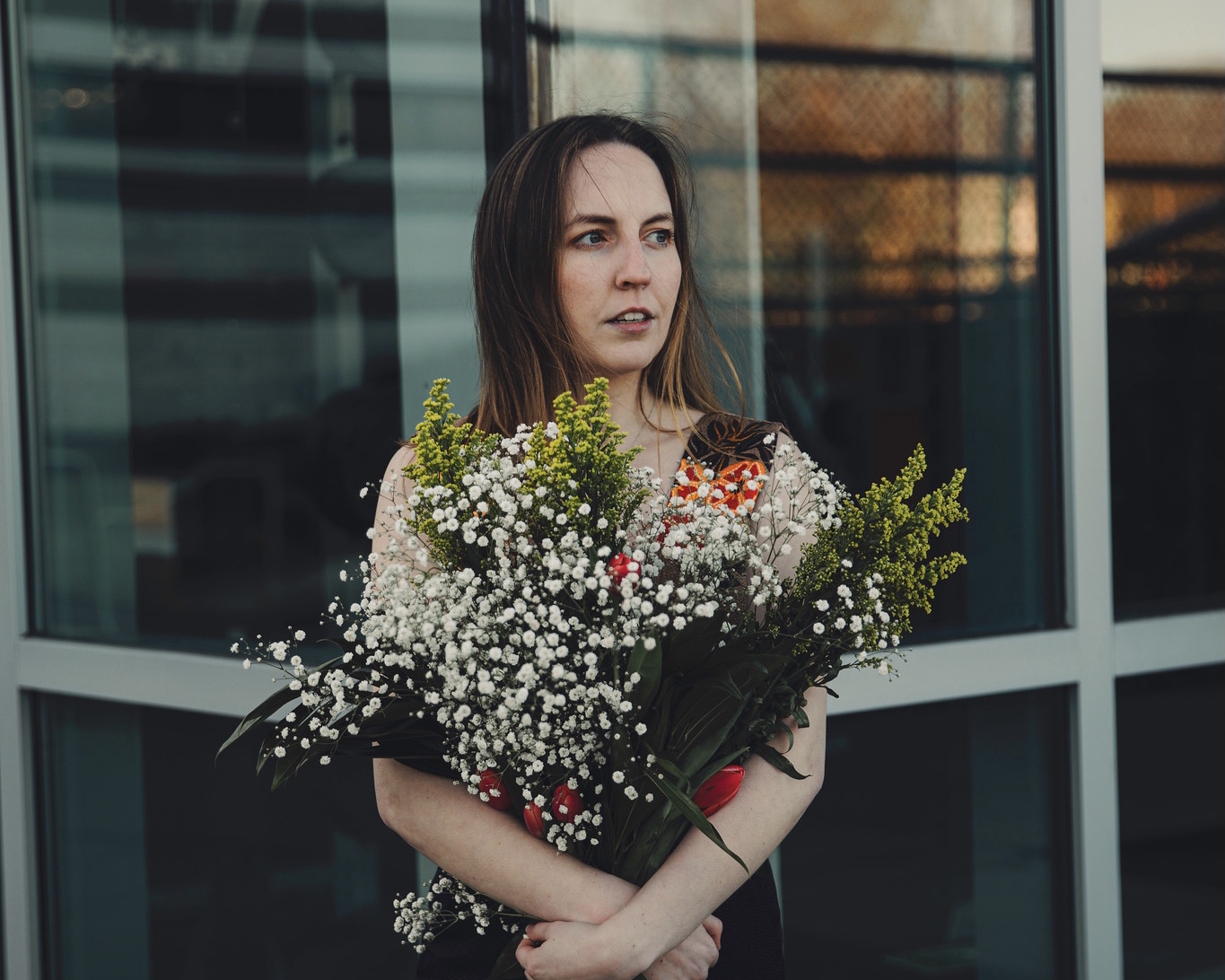 Monday, April 5, 2021
It's been about six months since my last luxury product review post, and I have a lot more to share since then!
I also wanted to add some updates on things that I did end up purchasing from the last sample review. There were some duds for sure, but some of the products below I have already incorporated into my daily routine and I am OBSESSED.
I'd love to hear if you try any of these, or already use them!
All the photos are linked to where you can purchase the product. This post includes affiliate links. That means if you make a purchase through a link in this post I receive a small commission at no cost to you.
April 2021 Cosmetics Roundup
La Mer Soft Fluid Long Wear Foundation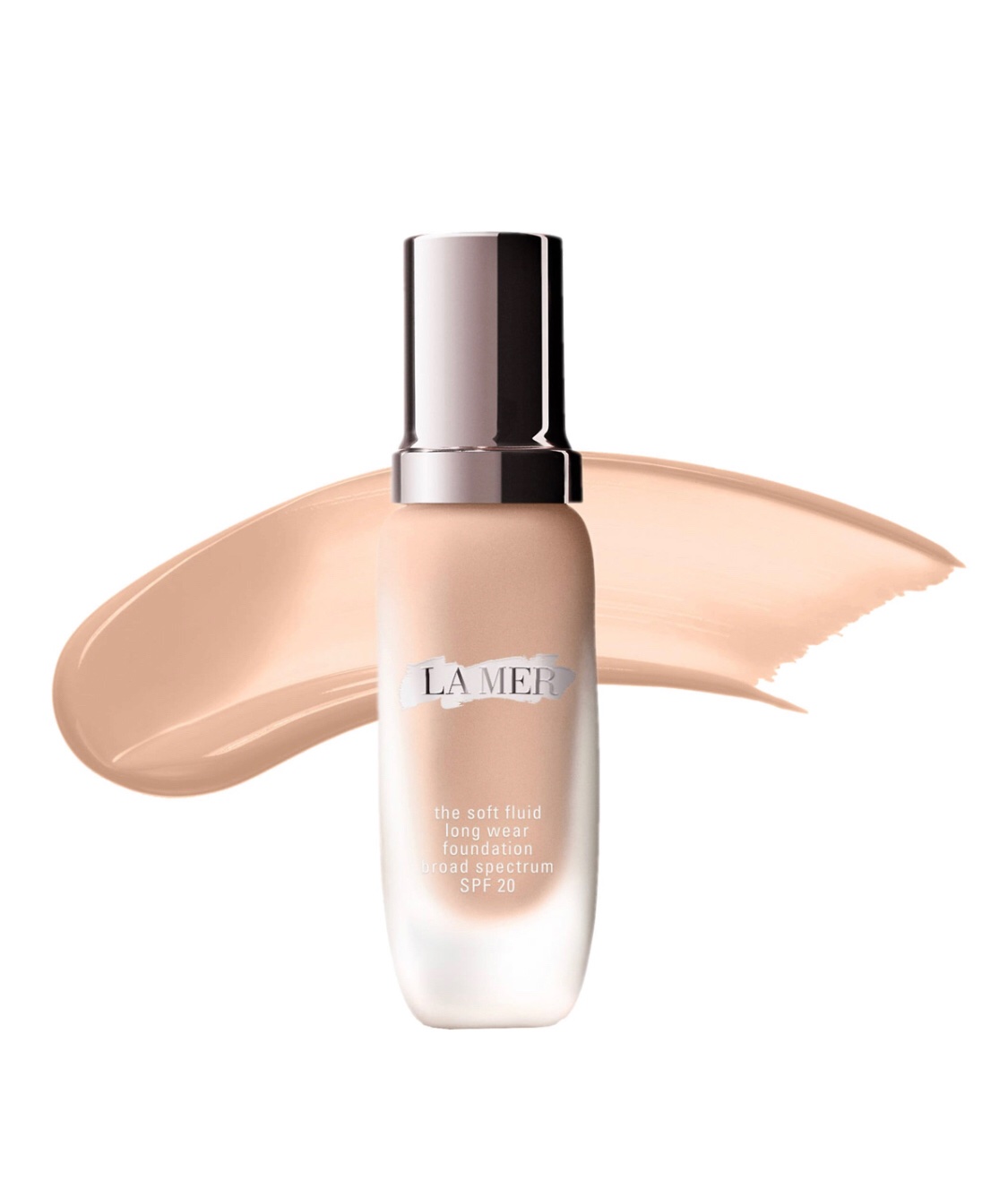 I really liked this foundation. It's super lightweight and goes on incredibly smooth. It was all the benefits of a liquid foundation while wearing like a powder. I wore it for a photoshoot, then went to coach in a hot humid indoor pool (with a mask on), and finally ended the day with a date night. After all I put it through, it didn't crease or melt away after a full day of wear which was really impressive. The downside, it's pretty pricey. A 1oz bottle retails for $120.
Maybe once I start wearing makeup on a more daily basis again (shout out pandemic) and if I'm in the mood for a future splurge, I would definitely consider buying this foundation.
Clé de Peau Beauté Concealer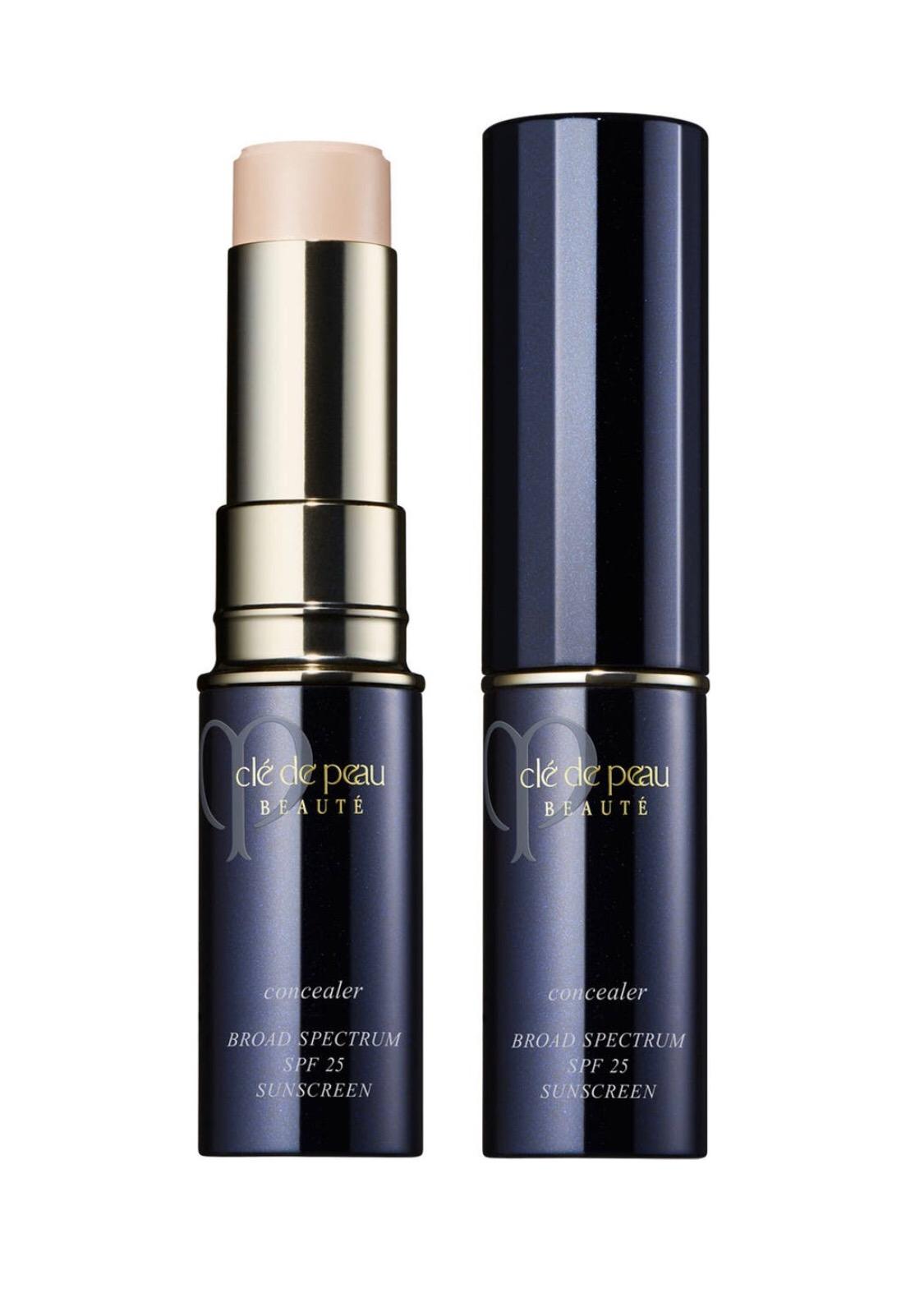 I don't usually wear concealer because I find it feels heavy and almost waxy, but this one might just change my mind. I can see why it's a cult favorite. I wore this concealer the same day I tried the La Mer foundation, adn again I was very impressed. It still looked amazing at the end of the day. It went on incredibly smoothly, itss extra creamy and easy to apply. Like the foundation, it's also pretty pricey. It will cost you $70.
Once again, I would consider buying this concealer. It's really the only one I've found that I truly like but as I don't wear concealer right now, it would be some time in the future.
Malin+Goetz Grapefruit Face Cleanser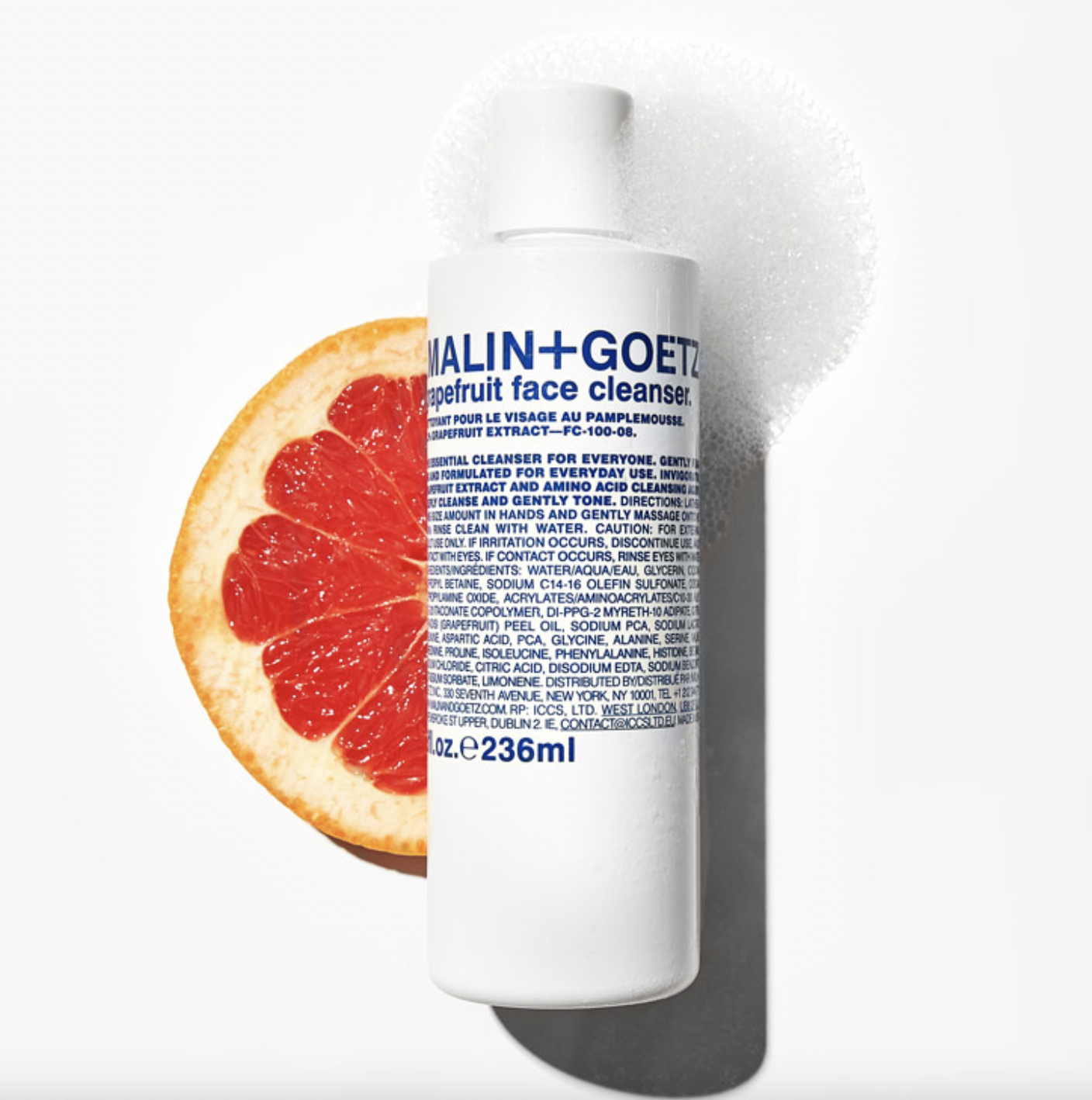 This product cleanses and tones, and is great for extra sensitive skin. Since it also tones, it eliminates the use for a facial toner, which can be an irritant for some people. It's also vegan and cruelty free. The main ingredients are grapefruit extract and coconut based surfactants to cleanse, amino acids to sooth, and glycerin to moisturize. It's more expensive than a drugstore cleanser, but not unreasonable at all at $36 for a 8oz bottle.
It's a good product, and I really liked it, but I've fallen in love with a new cleanser (coming up next) so I won't be buying this one any time soon.
Drunk Elephant Baste No. 9 Jelly Cleanser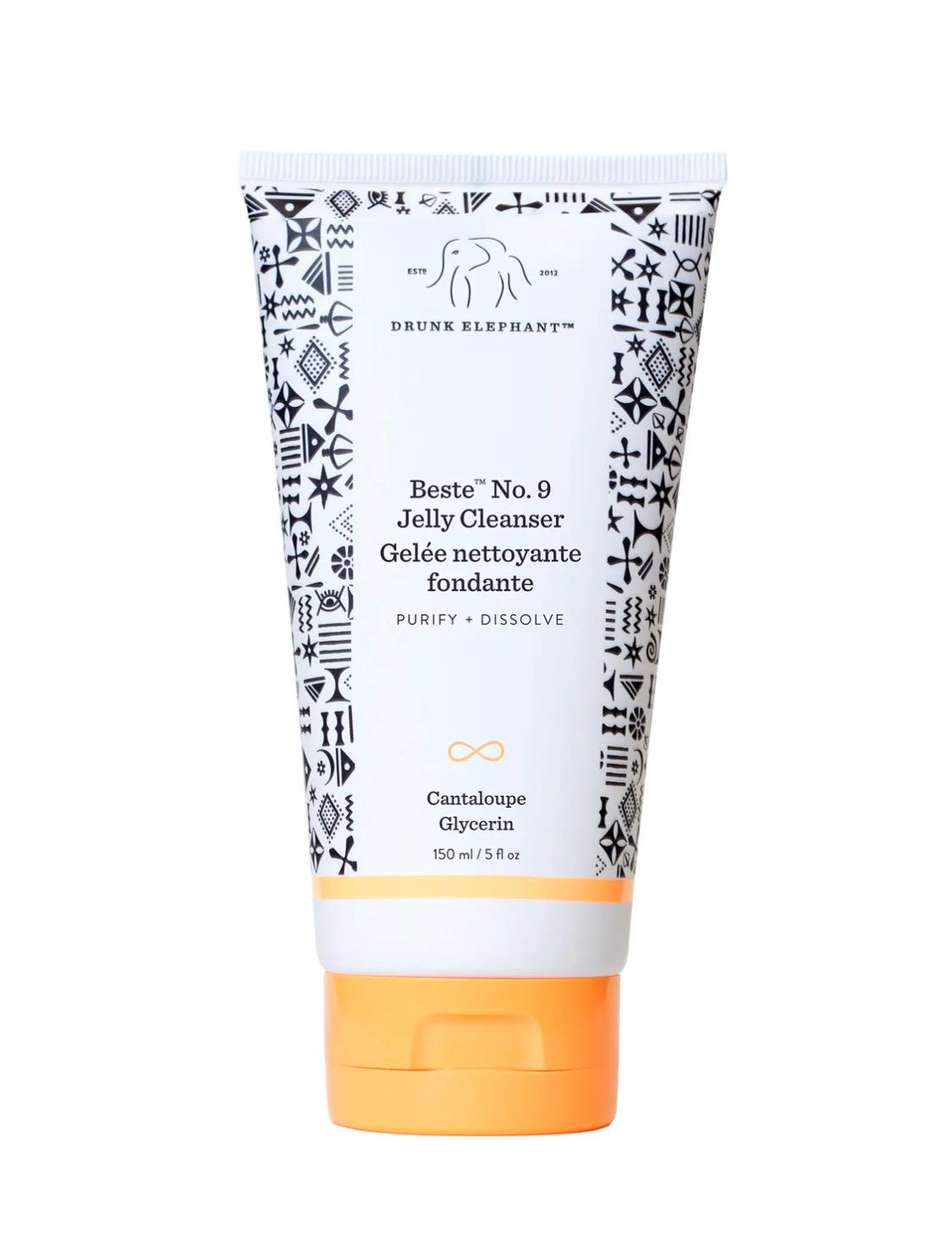 The cleanser is free of SLS, essential oils, silicones, and fragrances-- designed to leave your face with a thorough a gentle clean and no residue. It's vegan and cruelty free, and specifically formulated with a pH of 5.5, a mildly acidic pH that matches that of healthy skin, as to not be stripping. It's a little on the pricey side for $32 for a 5oz bottle, but I think it's SO worth it..
This product has become my absolute favorite cleanser. I use it every night before bed. It leaves my skin feeling soft and clean through the following day. I also love that on the back of the bottle they suggest only cleansing at night, that doing it twice a day is redundant. I am a strong believer that we've been told by people marketing cosmetics that you "need" to use their products way more than you actually do, and I appreciate Drunk Elephant adding this to the back of their bottle.
True Botanicals Calm Pure Radiance Oil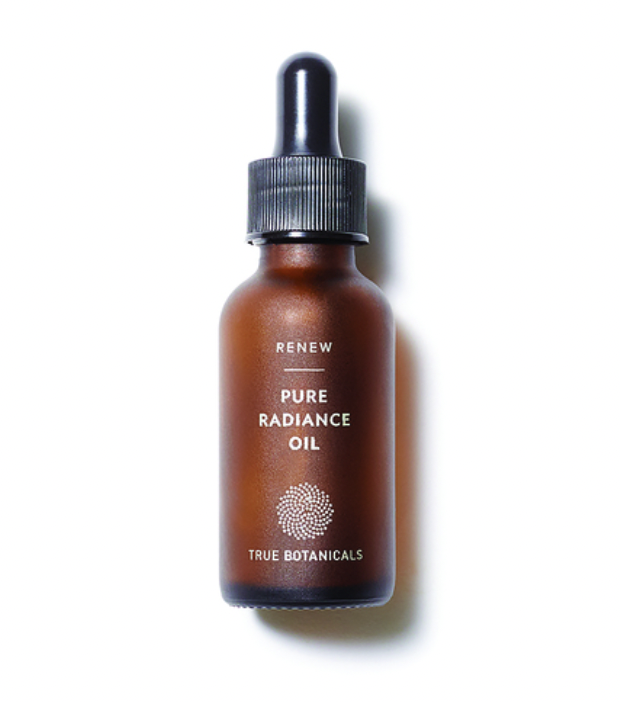 I got sent a full size sample of this from the company, and it's a completely new type of product to me. The product is a facial oil that claims to outperform Creme de La Mer in clinical trials. The company has also internally banned over 6,500 toxins, making it a clean, natural alternative to a cream. I have been trying the calm pure radiance oil, which is made with 27 active plant ingredients and works as a calming facial moisturizer and addresses rosacea, sensitivity, fine lines and wrinkles, hyperpigmentation and eczema. It's definitely expensive, retailing at $110 for 1oz. You can use code "BOSTON15" for 15% off at their website until April 26, 2021.
I do like this product, and I'm glad I got the chance to try it. It's easy to use and I like mixing it into my routine, it's just not worth it to me for the price, and I probably won't purchase it in the future.
Diorshow Mascara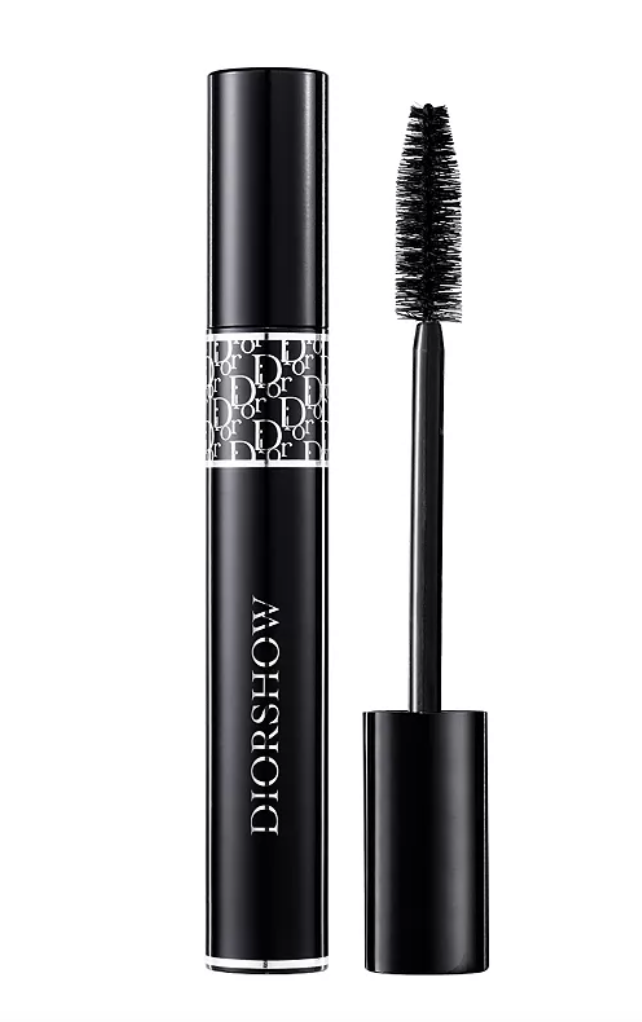 I mean, it's a nice mascara. Doesn't smudge, and offers some nice lengthening. It's also easy to build up which I like, I'm always a two coats kind of girl. It retails for $29.50.
I actually love getting, or buying, sample size mascaras because I don't think I have ever finished a full mascara before it goes bad. Having the little ones around just makes it so much easier to toss them.I do really like this mascara, and I'm loving having this sample size for the time being. I would buy it again for sure but I'm not someone who has a true commitment to one mascara so when I get a new sample, that'll probably be my new go-to.
La Roche-Posay Retinol Face Serum with Vitamin B3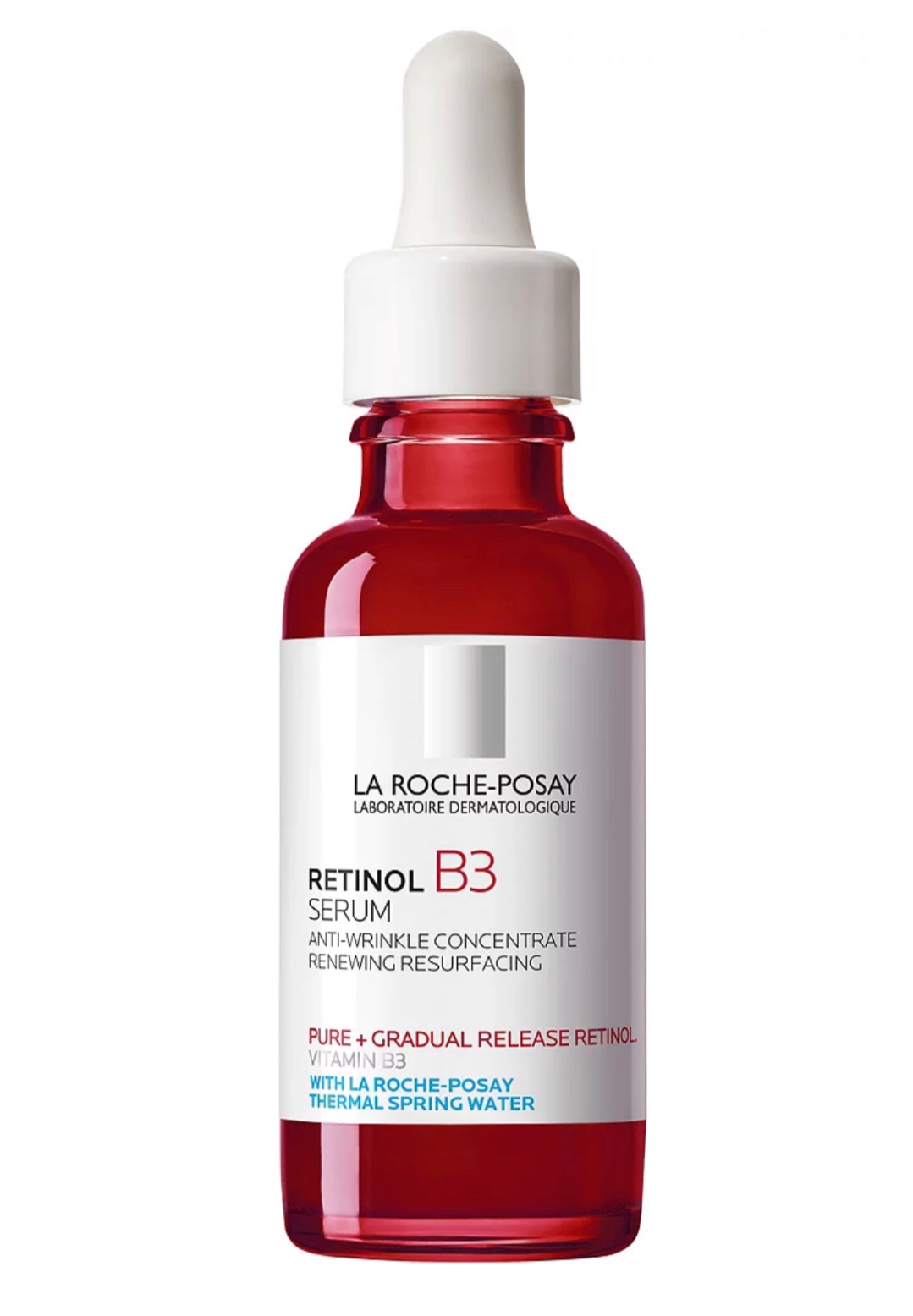 This serum contains pure and gradual release retinol. It's a lightweight, hydrating formula that helps renew skin, reduce fine lines and wrinkles, and it is suitable for sensitive skin. La Roche-Posay comes highly recommended by dermatologists for their no-nonsense skincare products, and this product is no exception. I personally love that it does not go on with an oily finish like a lot of serums, it skins right into the skin and dries quickly, making it easy for me to apply moisturizer after. It retails for $39.99 at Ulta, but I believe you can pick it up at most CVSs and Walgreens as well.
I have totally incorporated this product into my everyday routine and I have been loving it. I will definitely buy it again!
Milk Makeup Lip + Cheek
The concept is pretty simple, a product that you can use as a lipstick and a blush. I was very skeptical of this one because the idea of putting a waxy lipstick on my cheeks makes me cringe, but I was happily surprised. I don't know what kind of magic they use over at Milk, but this product feels as moisturizing as a chapstick on your lips, and completely weightless on you cheeks. It really blends in like a powder blush would. It's $19.05, which is a pretty fair price for a clean and versatile product in my opinion.
I got a pretty generous sample size of this, and I will for sure be using it a lot this summer. Then, I would consider purchasing it as well. I was also sent a mascara and a primer from Milk that I haven't tried yet, but I'm excited to.
September Products Follow Up
The only thing I ended up purchasing from my September version of this post was the RoC Retinol Correxion Line Smoothing Night Serum. Honestly after a few more uses, I found the product to be a little oily, and I felt as if the capsules had too much product in them for me. Upon trying the La Roche-Posay retinol serum, there's just no comparison. The LRP serum goes on cleaner and smoother, the bottle lasts longer, and the prices are comparable. That's a no brainer for me.
Want to see more content like this? Sign up for our Newsletter!