I WENT ON THE MOST ROMANTIC DATE IN PHILADELPHIA: HERE'S WHAT IT WAS LIKE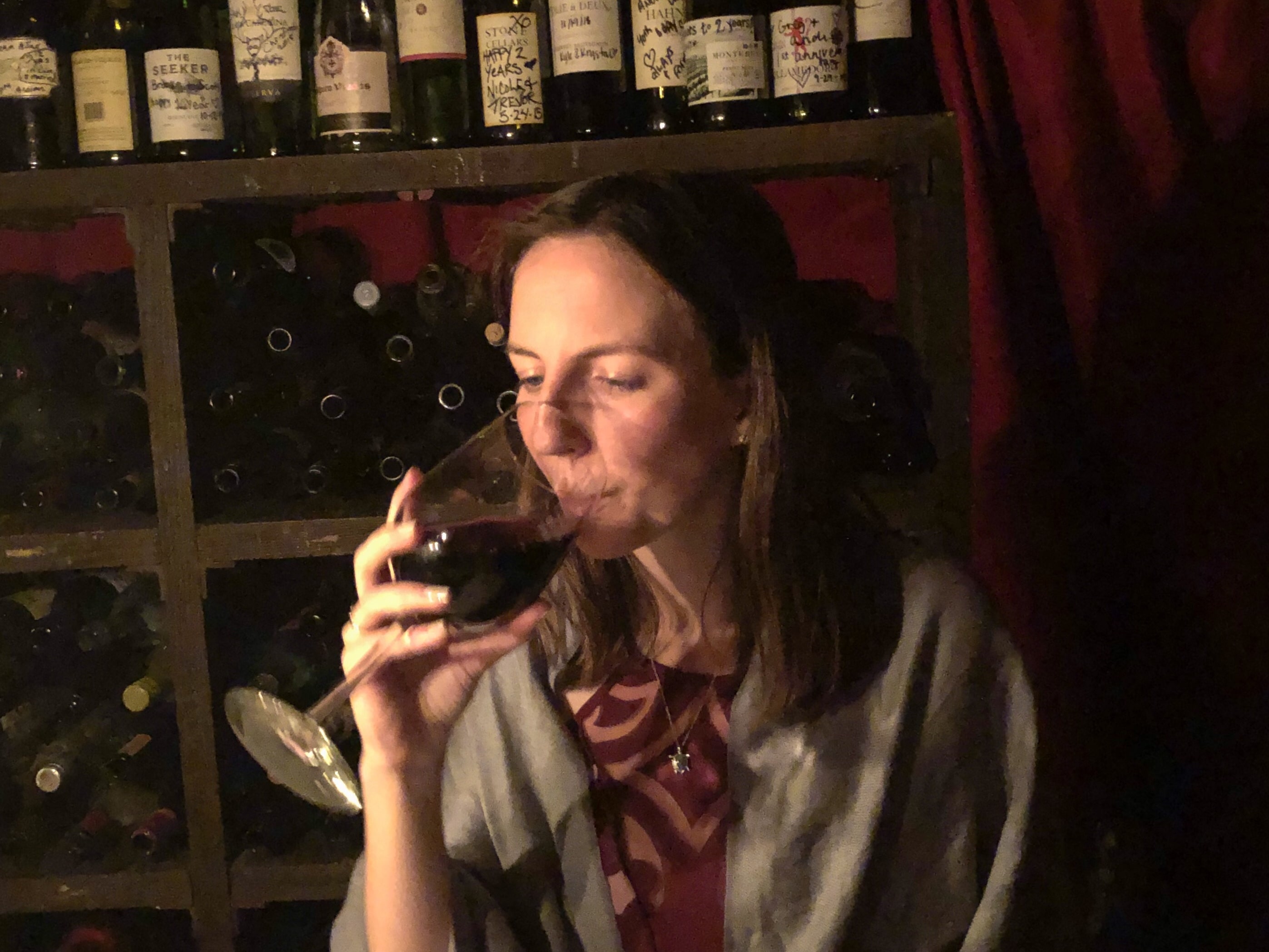 Wednesday, Oct. 30, 2019
Last weekend, I went on a short but much needed trip back to Philadelphia for homecoming. It was also my birthday, two weeks after Nick and my's anniversary, and overall, the perfect opportunity to celebrate.
Nick planned out the whole night, so it was all a surprise to me! It wasn't until we started to make our way to dinner that he told me we were going to "Philadelphia's most romantic restaurant", and that he had been trying to get a reservation for two years.
Because I didn't plan the date, I didn't have a real set of expectations, but this place truly lived up to its reputation.
Bistro Romano is an itailian restaurant situated in Society Hill in an 18th century grainery.
Among Bistro Romano's many accolades including Best of Philly, Open Table's Most Romantic Restaurant, one of Conde Nast Traveler's top 100 tables and one of their most romantic tables in the country, TripAdvisor's Most Romantic Restaurant in Philly, and the Wine List has been recognized with the Wine Spectator Best of Excellence 2 Glasses Award.
There is one table in particular that's considered one of the most romantic dining experiences in the city, and beyond. The table is in a private dining room in the old wine cellar that was once part of the underground railroad, and then later used to smuggle alcohol into Philadelphia during prohibition.
Before we went to dinner, Nick and I grabbed a drink at a bar called Writer's Block Rehab. It's a quiet little tucked away spot that's perfect for spending some time with a date or with friends.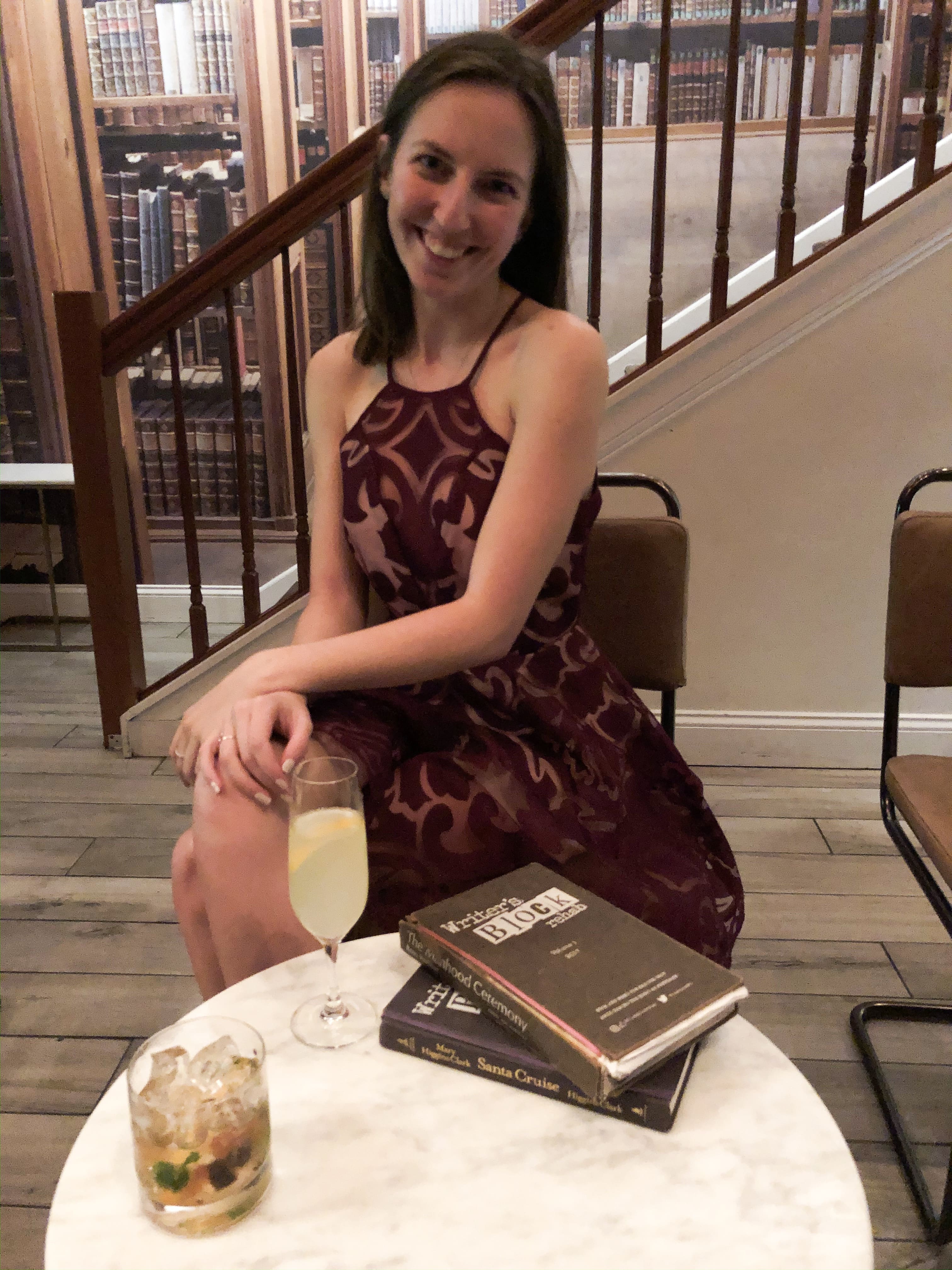 It was at Writer's Block Rehab that Nick told me that he had been trying to book this dinner reservation for almost two years. When we finally got there, I saw a nice Italian restaurant, but nothing really out of the ordinary.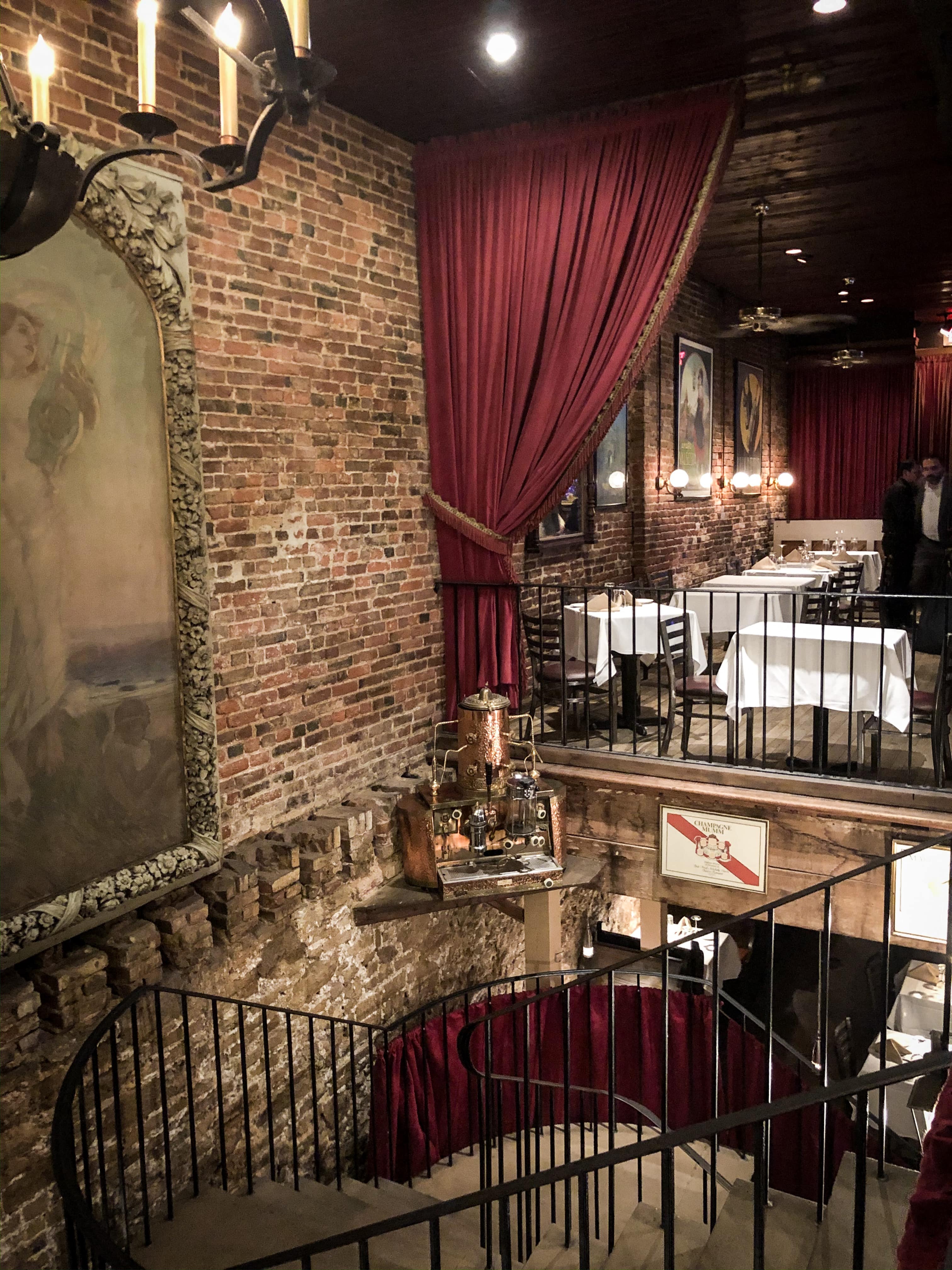 We were a little early for our reservation, so we waited at the bar, which I must say, is a very cool bar. The upstairs atmosphere is warm and comforting. There was a wonderful piano player, dim lighting, and inviting decor.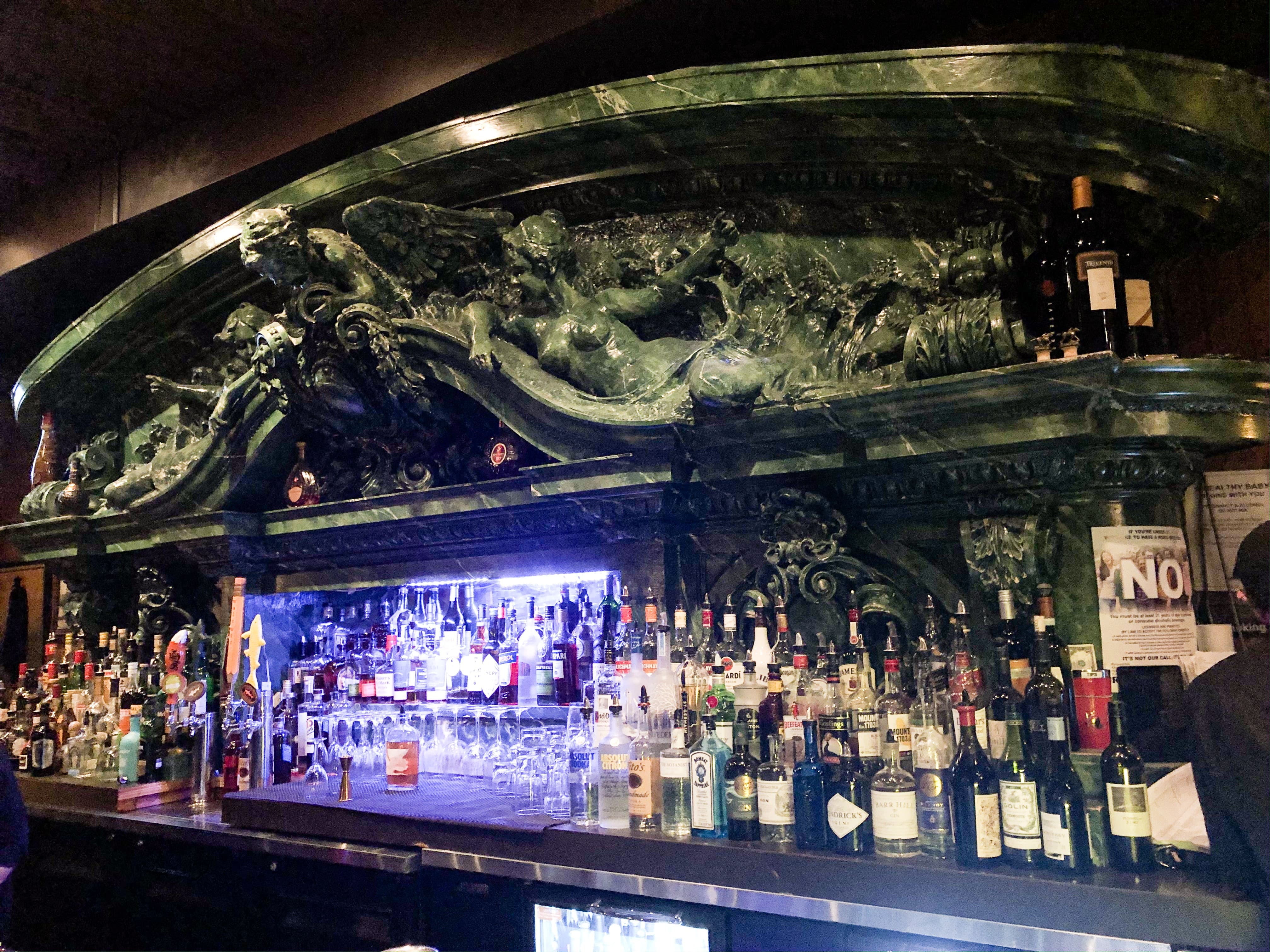 Then, the hostess lead us to our downstairs table. The table is in the very back of the restaurant through a short doorway. Let me tell you, when I first saw where we would be sitting I audibly gasped.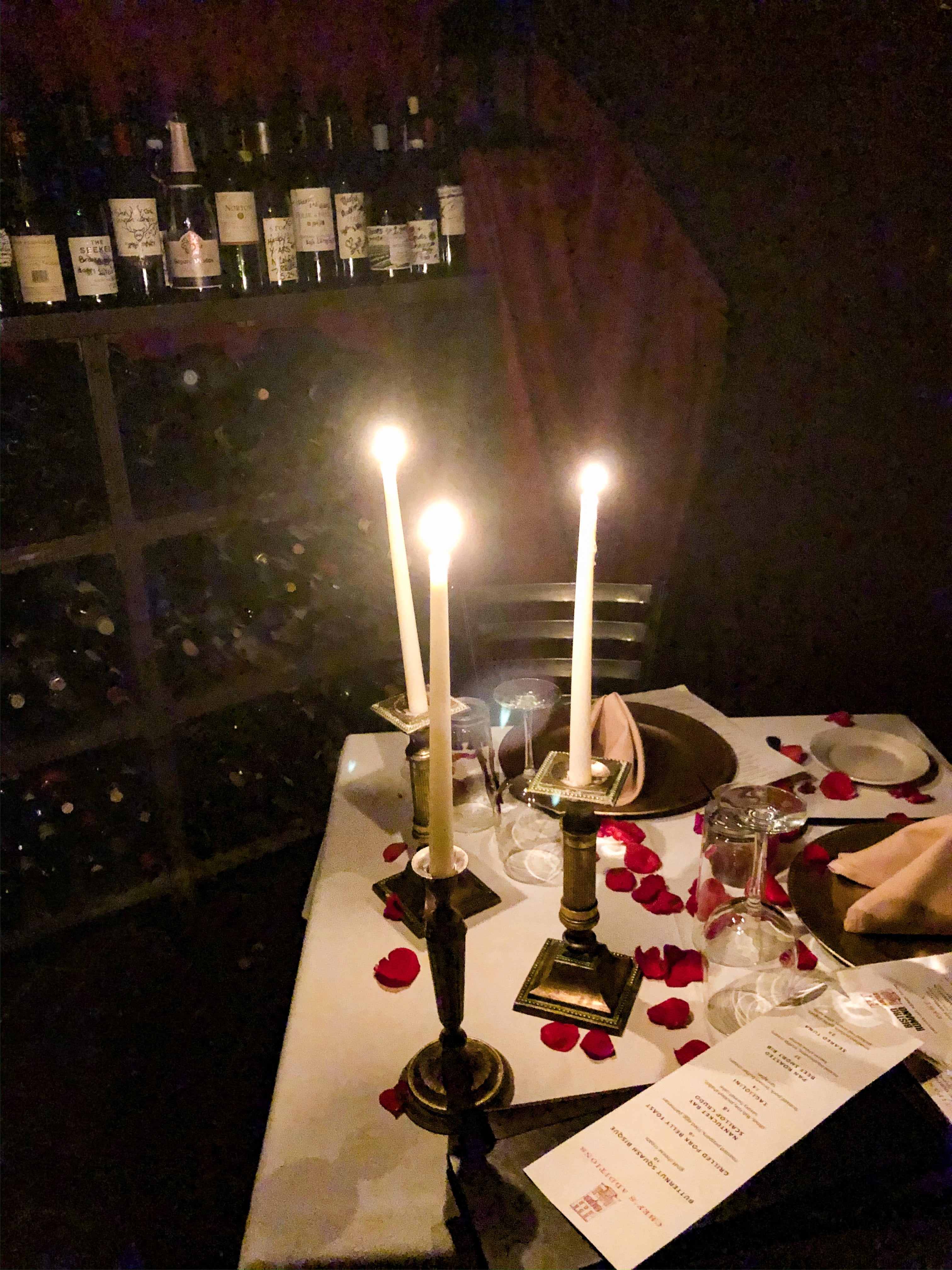 Our table was lit by candlelight with scattered rose petals across it. Next to the table was a wine rack filled with empty wine bottles with the messages of other couples who have dined in the private room written on them. Each had the names of the couple, the date they were there, the occasion, and often a short message.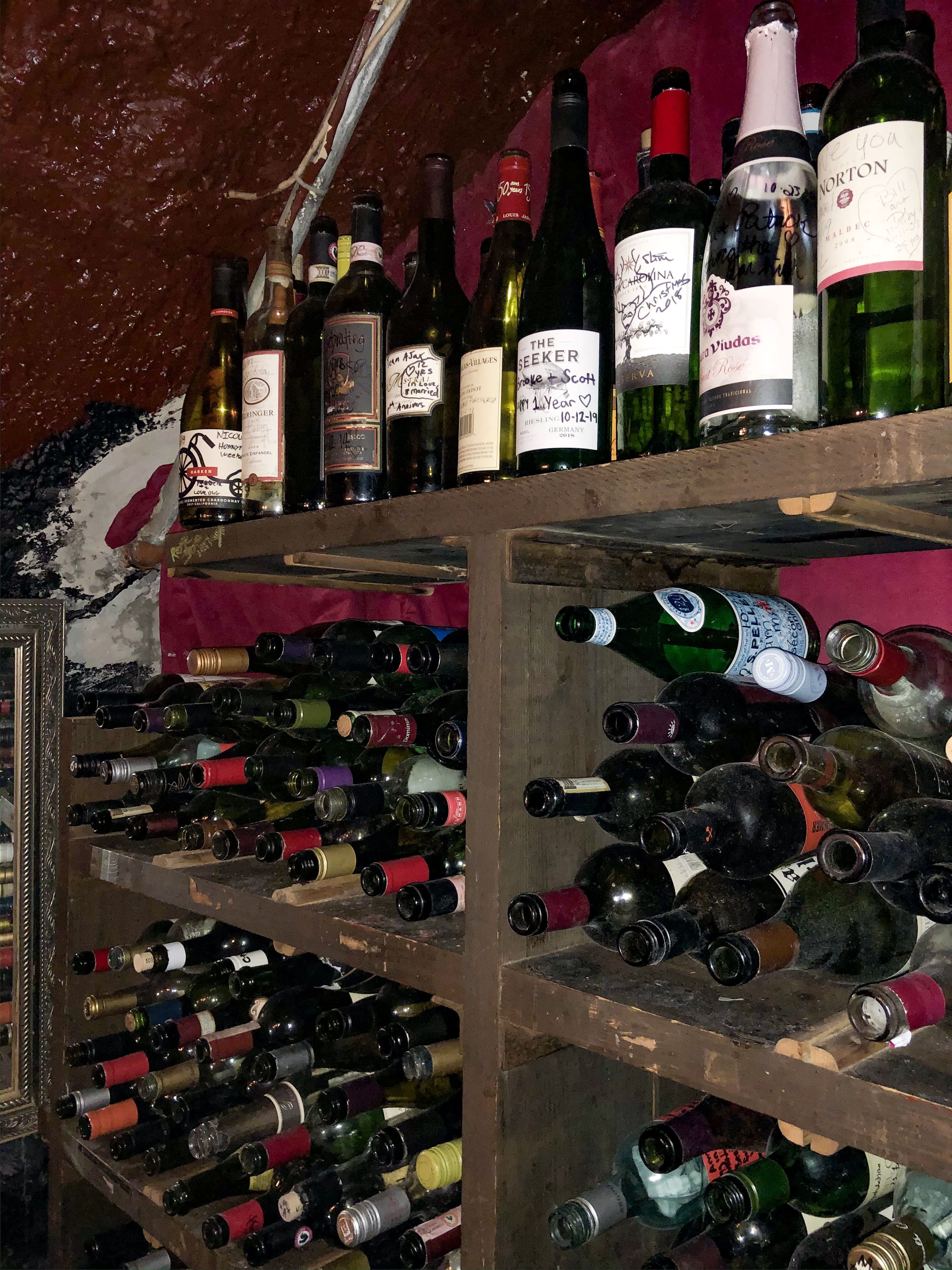 As soon as we sat our amazing waitress brought us champagne on the house, and invited us to look over the menu.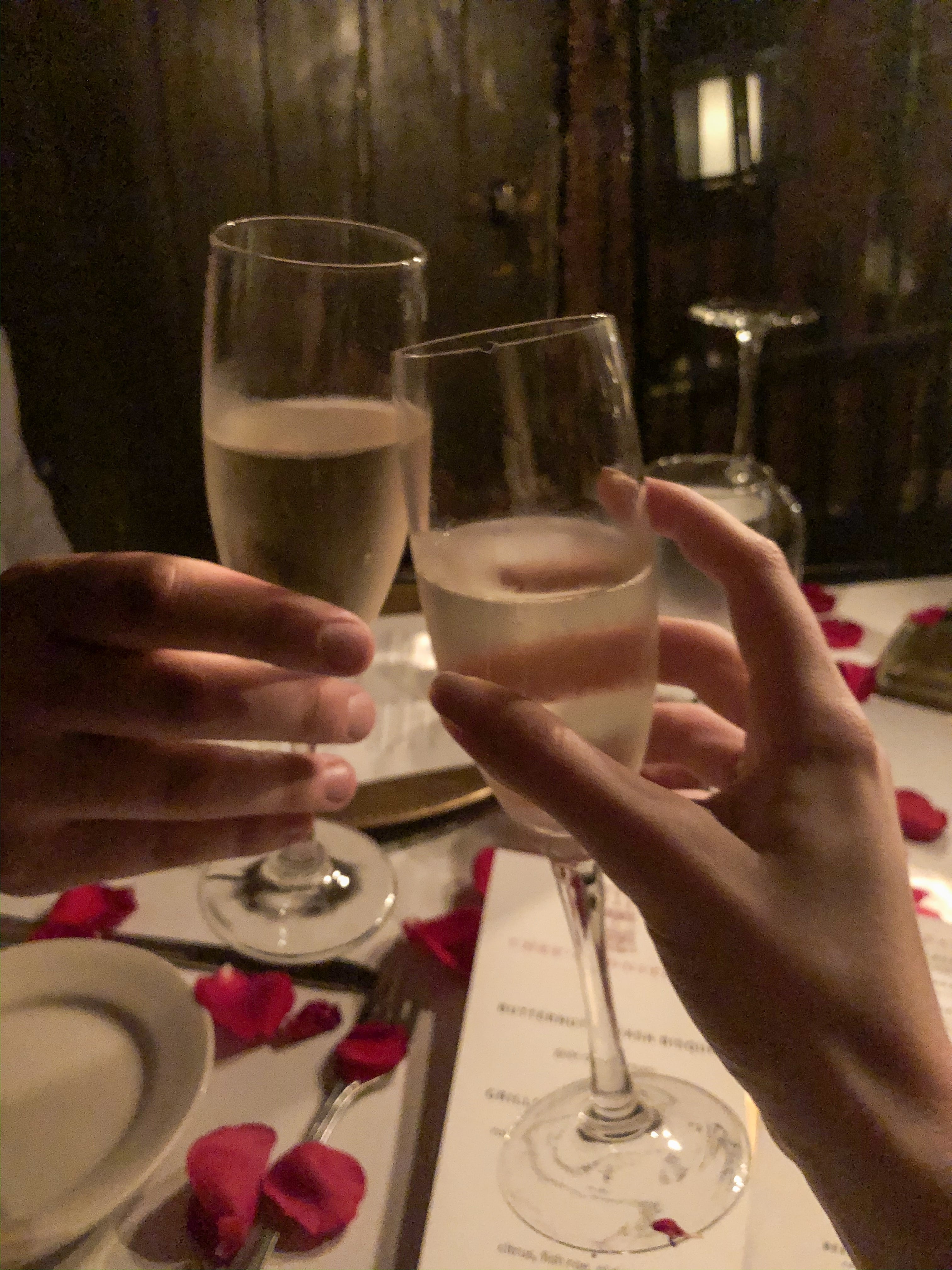 Nick and I decided to do the Chef's tasting menu, which was an excellent, savory experience that we both walked away from very very full. We had a Butternut Squash Soup, bread with tomato pesto, Grilled Octopus, Fresh Burrata, Fettuccine Bolognese, Duck Breast, and Cannolis and Carrot cake for dessert (which we took to go).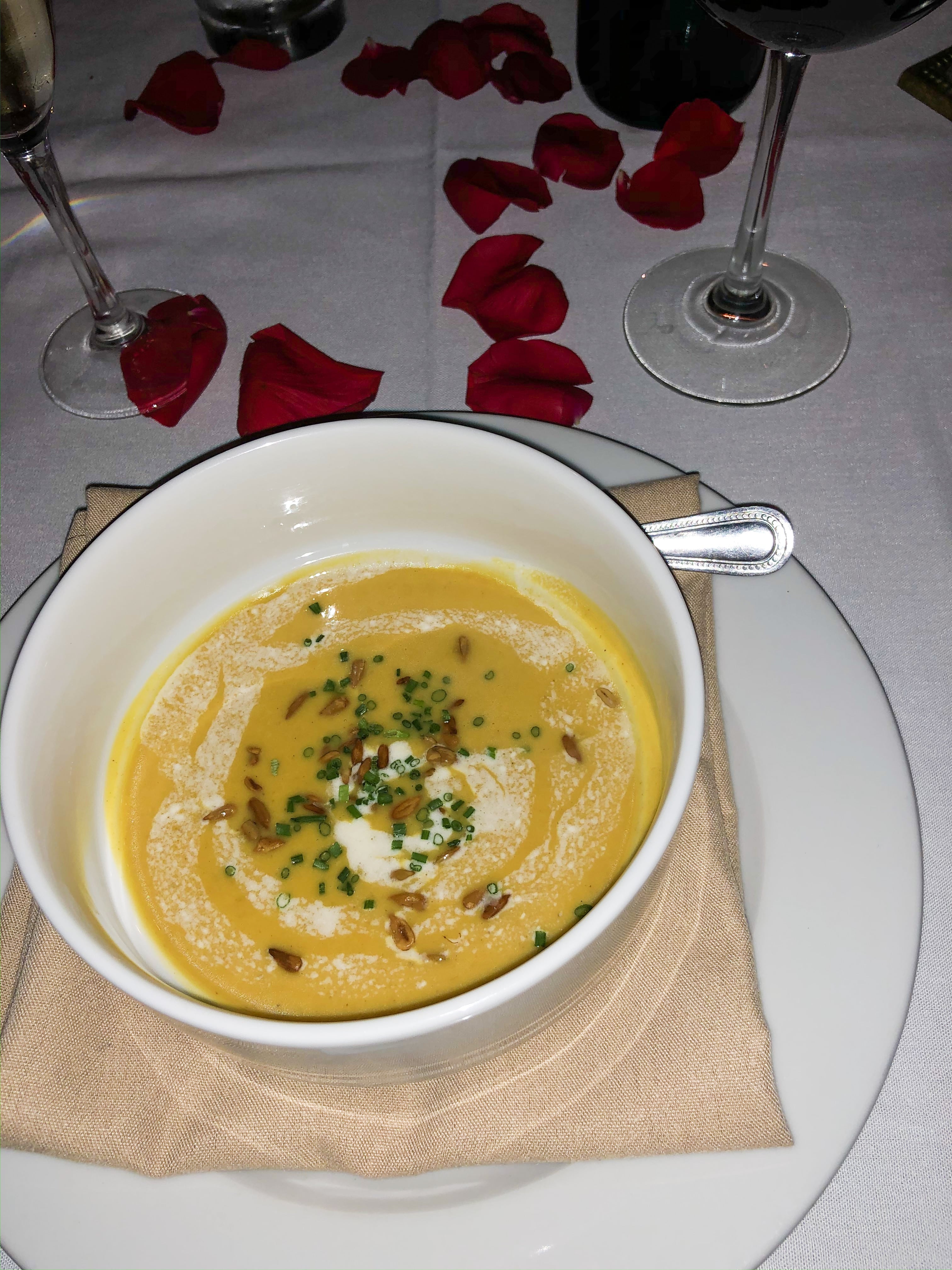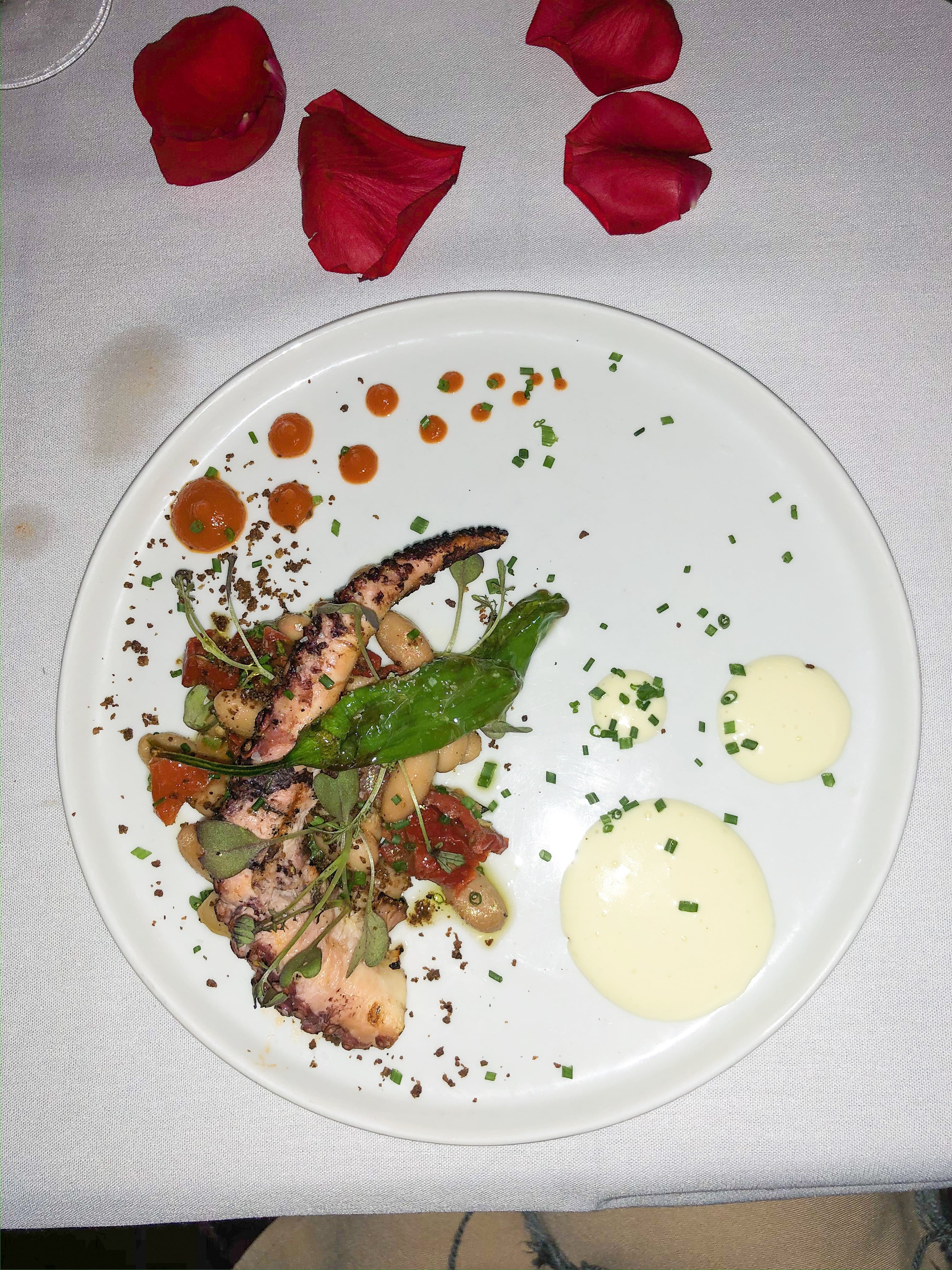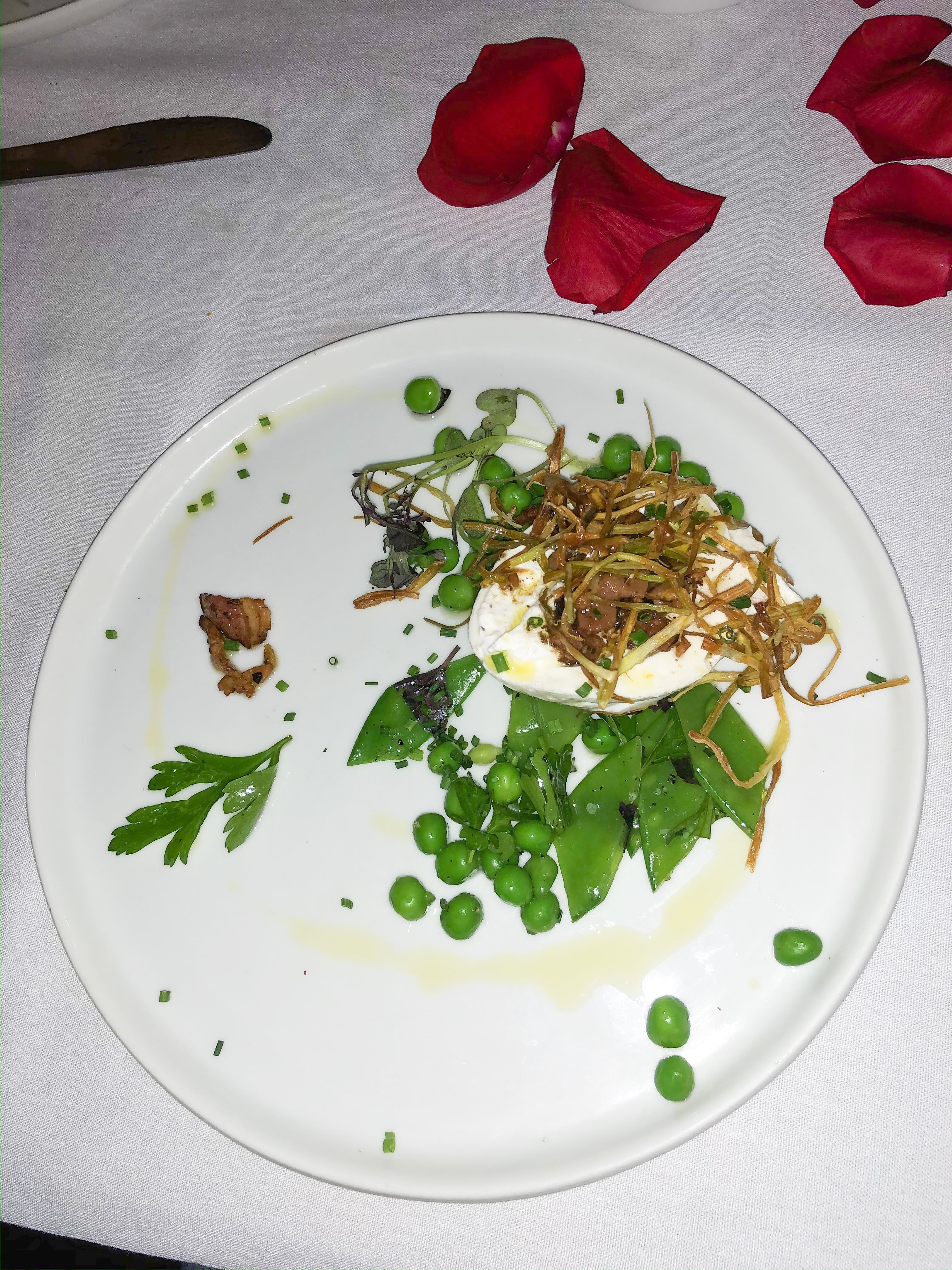 All of the food we had was excellent. I would definitely go back in the future for the food, and delightfully, it's much easier to get a reservation at any other table.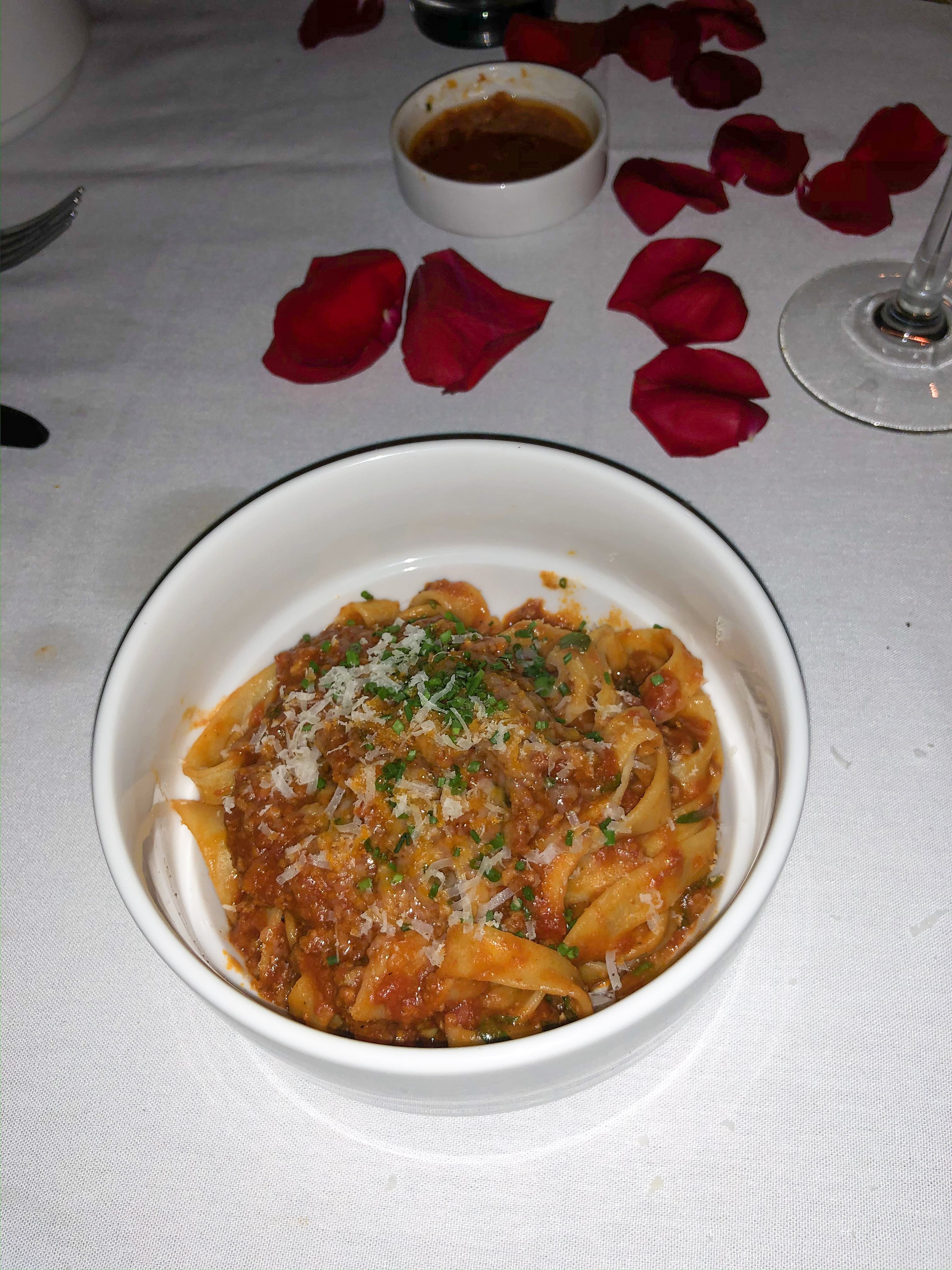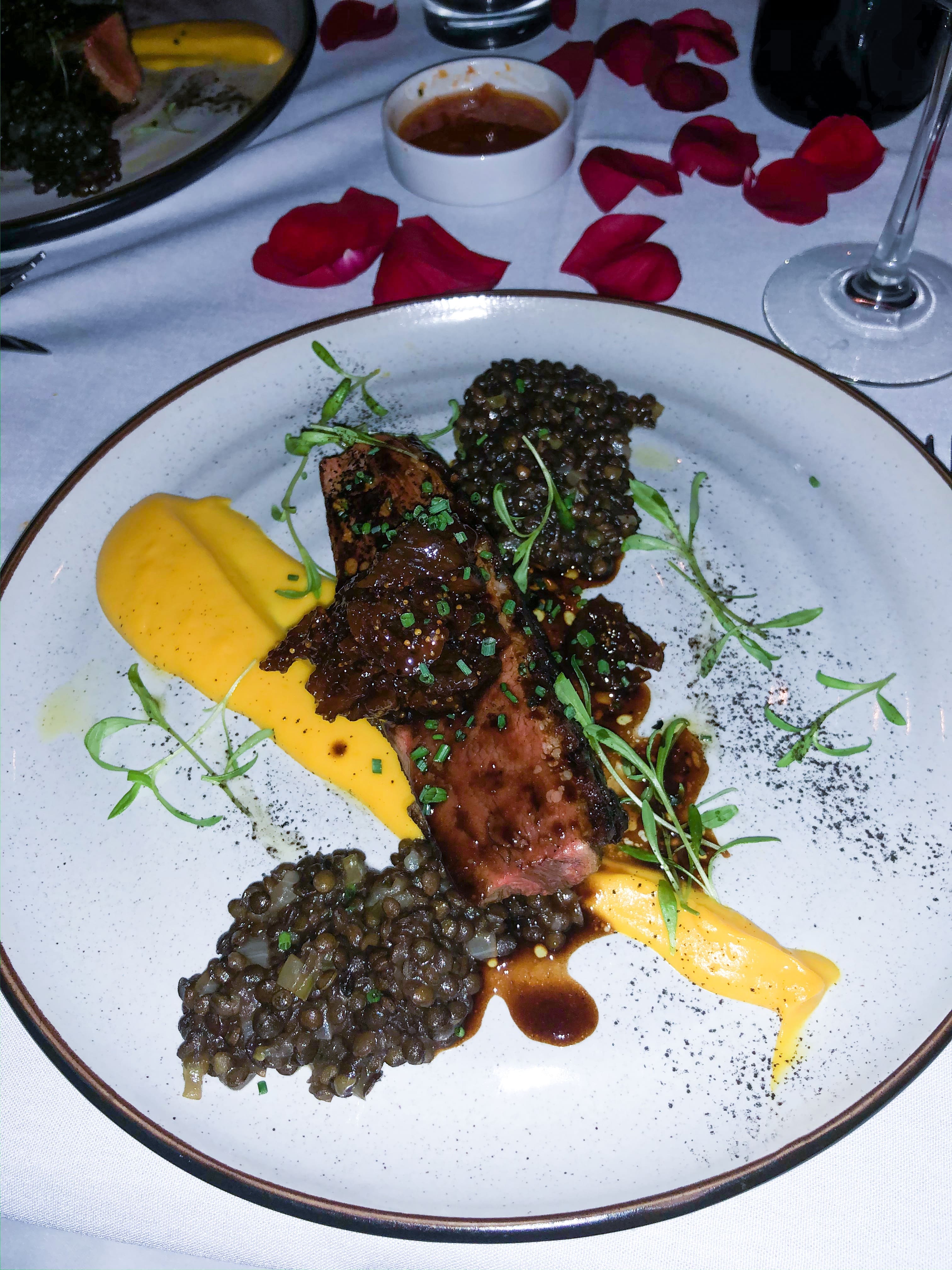 It was well worth the hype. The wait staff are superb and knowledgeable about the menu and extensive wine offerings, the food was exquisite, and sitting at that table was a truly unique and romantic dining experience. I would recommend this experience to anyone.
If you are wondering, Nick and I did leave our bottle behind with a little message. If you want to know what it says, you'll just have to go look for yourself.