THE BEST SPOTS FROM MY GIRLS WEEKEND IN NEW YORK CITY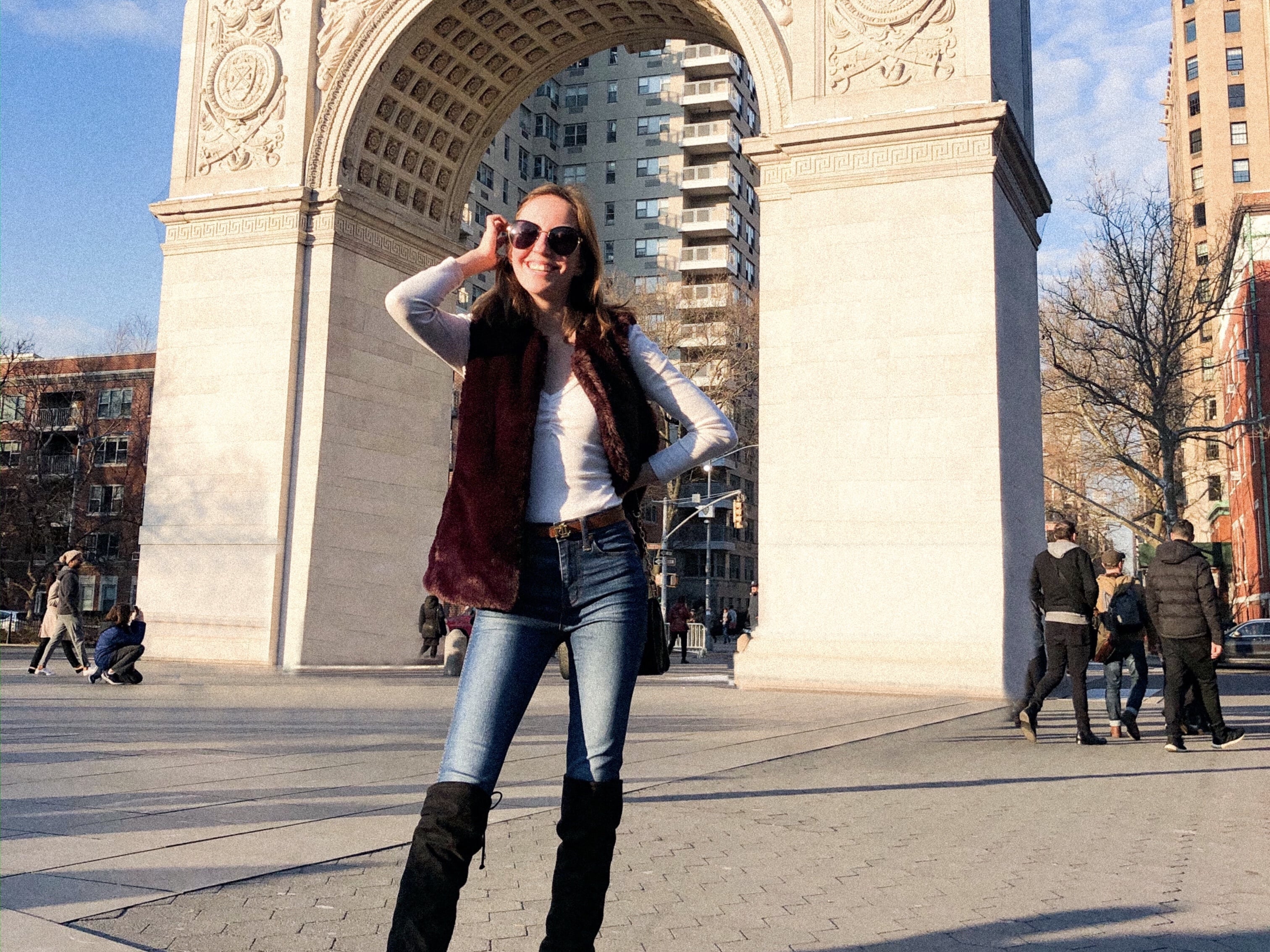 Wednesday, Feb. 19, 2020
Last weekend, I visited my best friend in Manhattan. It was such a fun girls weekend, I wanted to share the best places we stopped in around New York City.
Now I have been to New York many times before, and Emily lives there, so we were not interested in doing typical tourist things. Emily had also only been to two of these places before (the stores), so it was really fun for both of us to discover some new places.
Here are my favorite 5 spots from our weekend!
Shopping at Buffalo Exchange
I am not really a thrift store person, but if there were more like this one I would be all in. Buffalo Exchange has a few locations in the city, but we went to the one on Broadway. It was clean and very curated with all kinds of good things just waiting to be found.
I purchased an Alice + Olivia Dress, and a Cinq à Sept dress with the tags still on it. Both dresses originally retailed for somewhere between $400 and $500, and the Alice + Olivia dress is still in stores. I got one for $35 and one for $38! I would highly recommend stopping in.
Lunch at Lupa Osteria Romano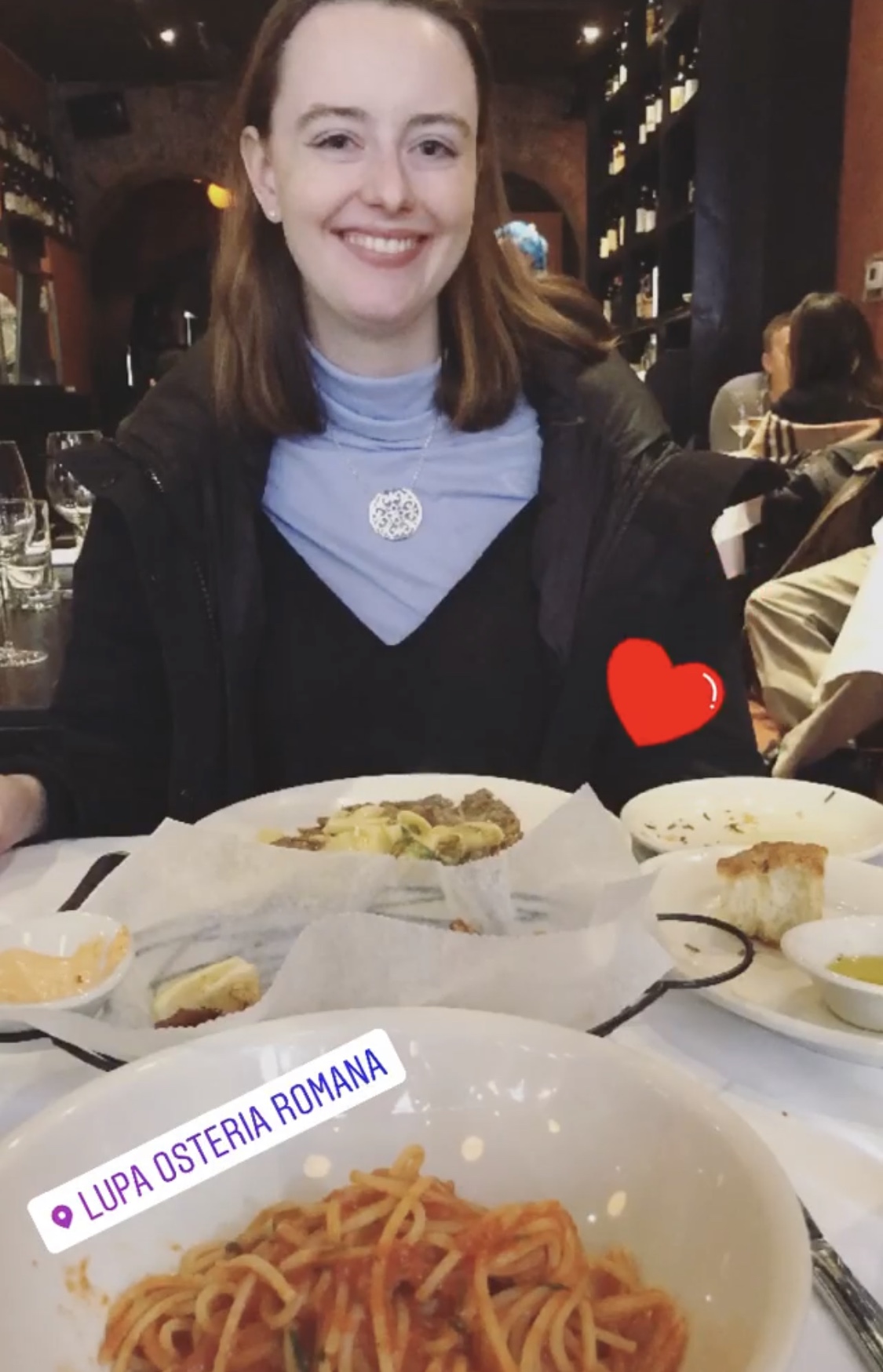 Located at 170 Thompson Street, this little Italian place is the perfect place to stop in for a relaxed lunch in a neighborhood restaurant. I ordered the Spaghetti with Pomodoro & Chilli, which was excellent. It was easily the best pasta I've had since traveling to Italy.
Emily and I didn't plan on going here, we just wandered in and I'm so glad we did. Plus, upon googling the restaurant for this post, I found out that it's owned by Chef Joe Bastianich who I absolutely love, (any other Master Chef fans?) making it even better.
Sing Sing on Avenue A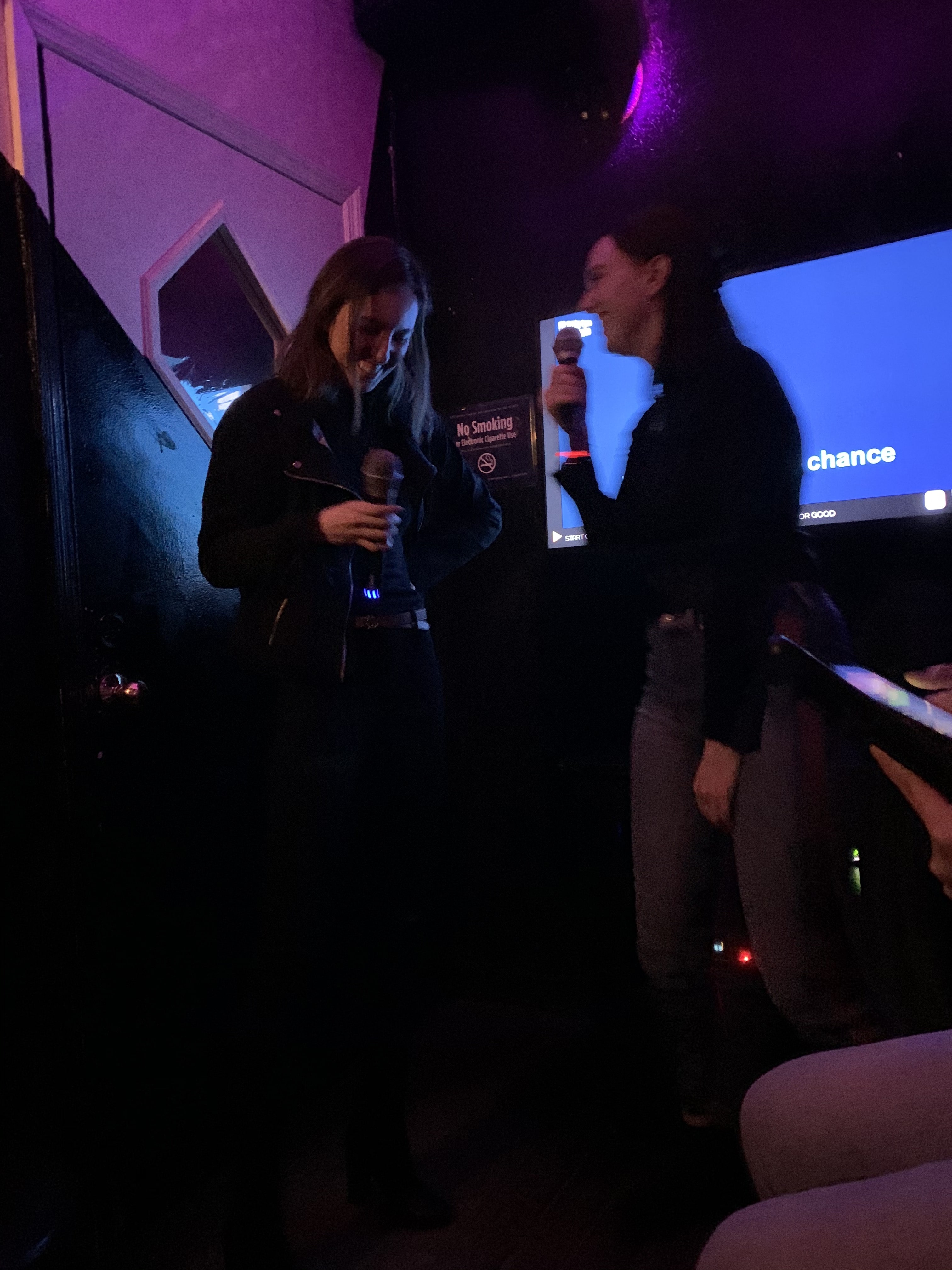 First of all, I commend whoever decided to name a karaoke bar in NYC Sing Sing because that is quite creative and I enjoy it very much.
The main bar was very very crowded and we didn't really spend any time in it. What we did do was rent a private karaoke room. We went with seven girls in total, and did not have to wait very long at all for our little room despite not calling ahead.
In our private room, we had an ipad that controlled our karaoke song que, a flatscreen, and two microphones. When do you ever get to do unlimited karaoke with just your girlfriends?! It was such a fun activity for a night out.
Brunch at Crown Shy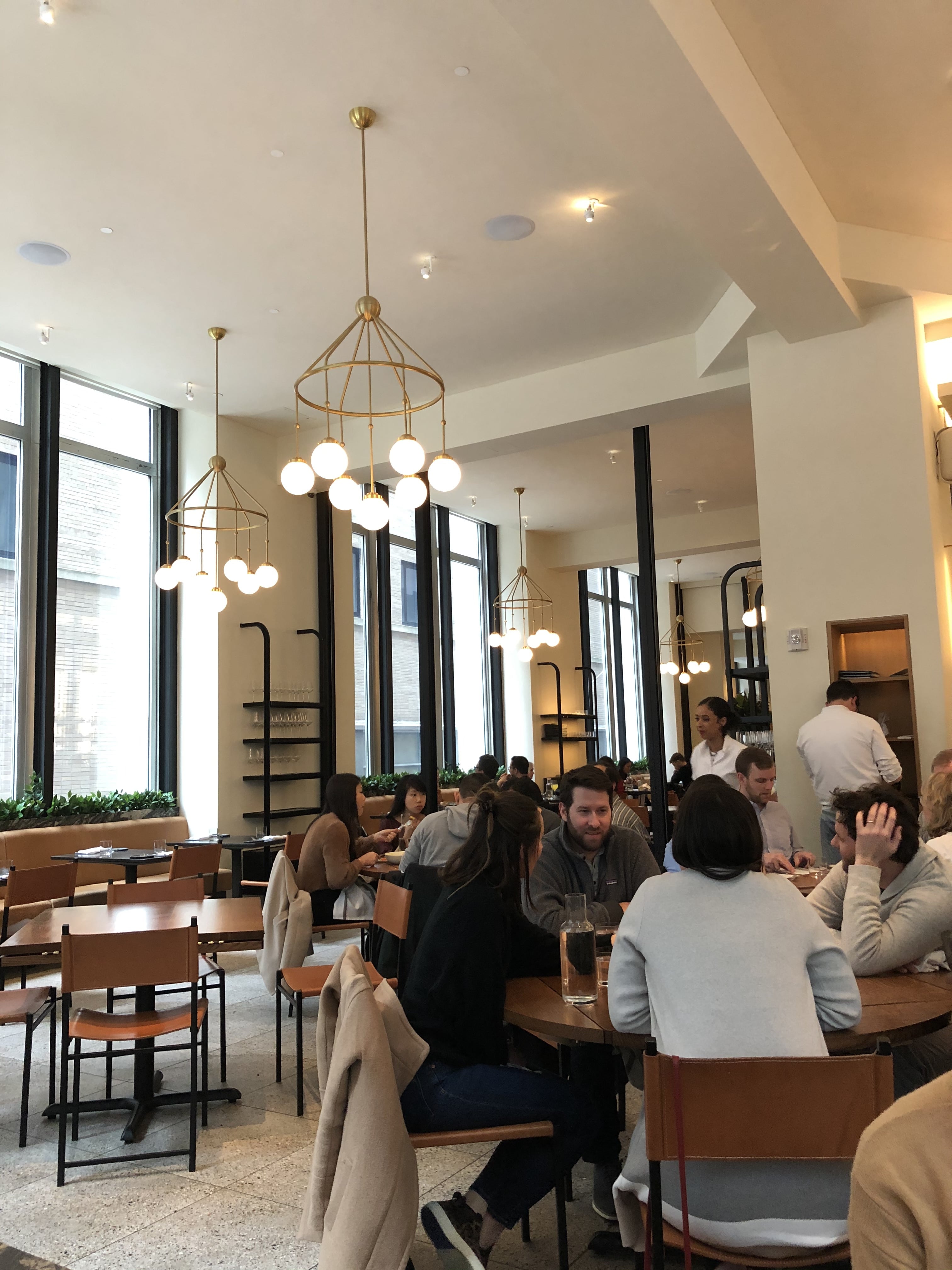 Unlike our lunch the day before, Emily had made a reservation for the two of us at Crown Shy. Hidden away at 70 Pine Street, you have to know where you're going to get there, but once inside it's so worth it.
Crown Shy is a pretty new restaurant, but was recently awarded its first Michelin star. The food was excellent, and I would highly recommend starting brunch with the banana bread with Crème Fraîche.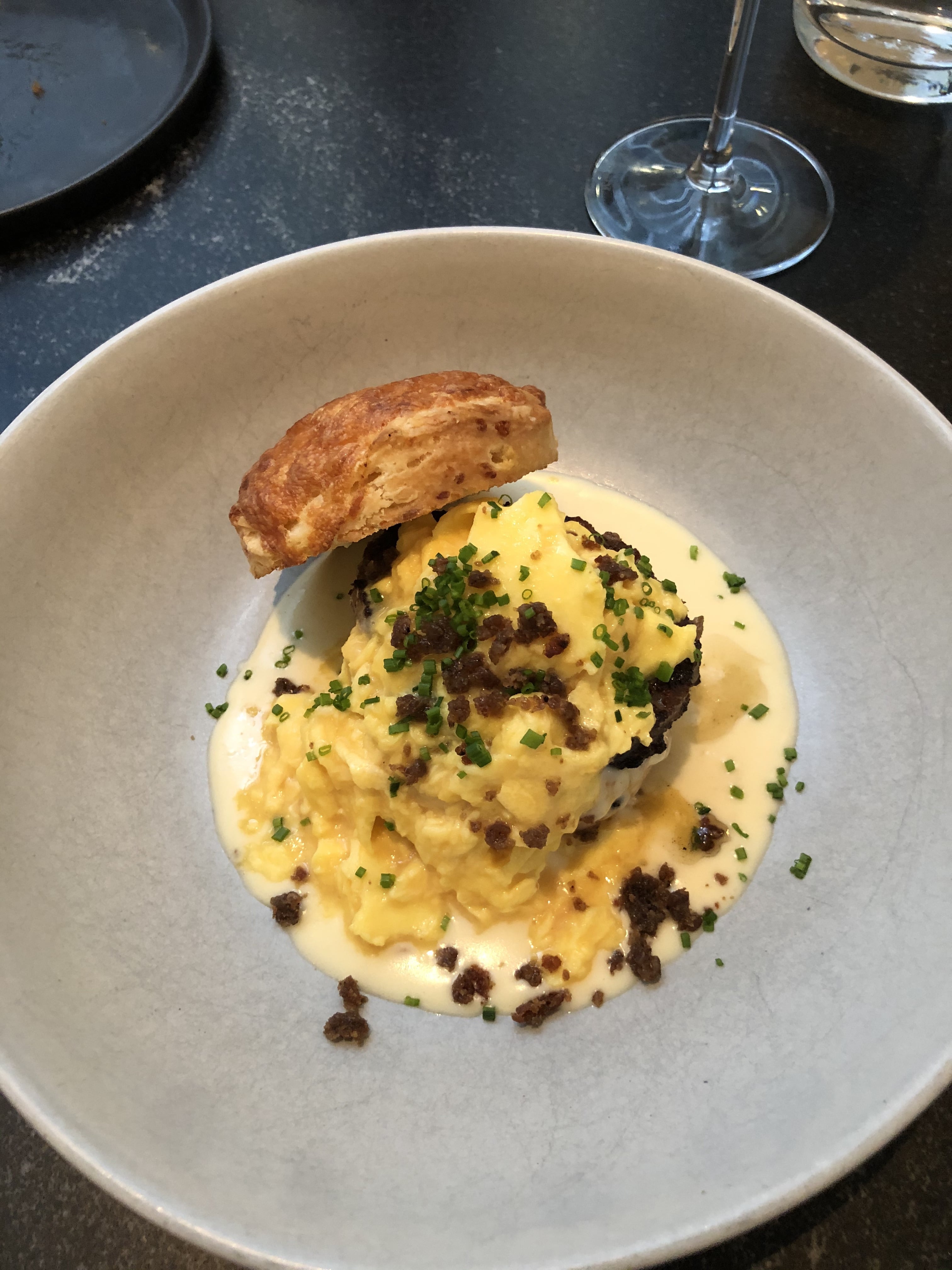 Shopping at the Nordstrom Flagship Store
This mega-Nordstrom opened earlier this fall, and it's a whole experience-- a seven story experience to be exact, not including the men's department across the street.
This store has everything you can imagine from a concierge and gift wrapping, to a shoe bar, a spa, a Dry Bar, restaurants, and more! The Nordstrom flagship store is a must visit if you enjoy shopping, even just to look.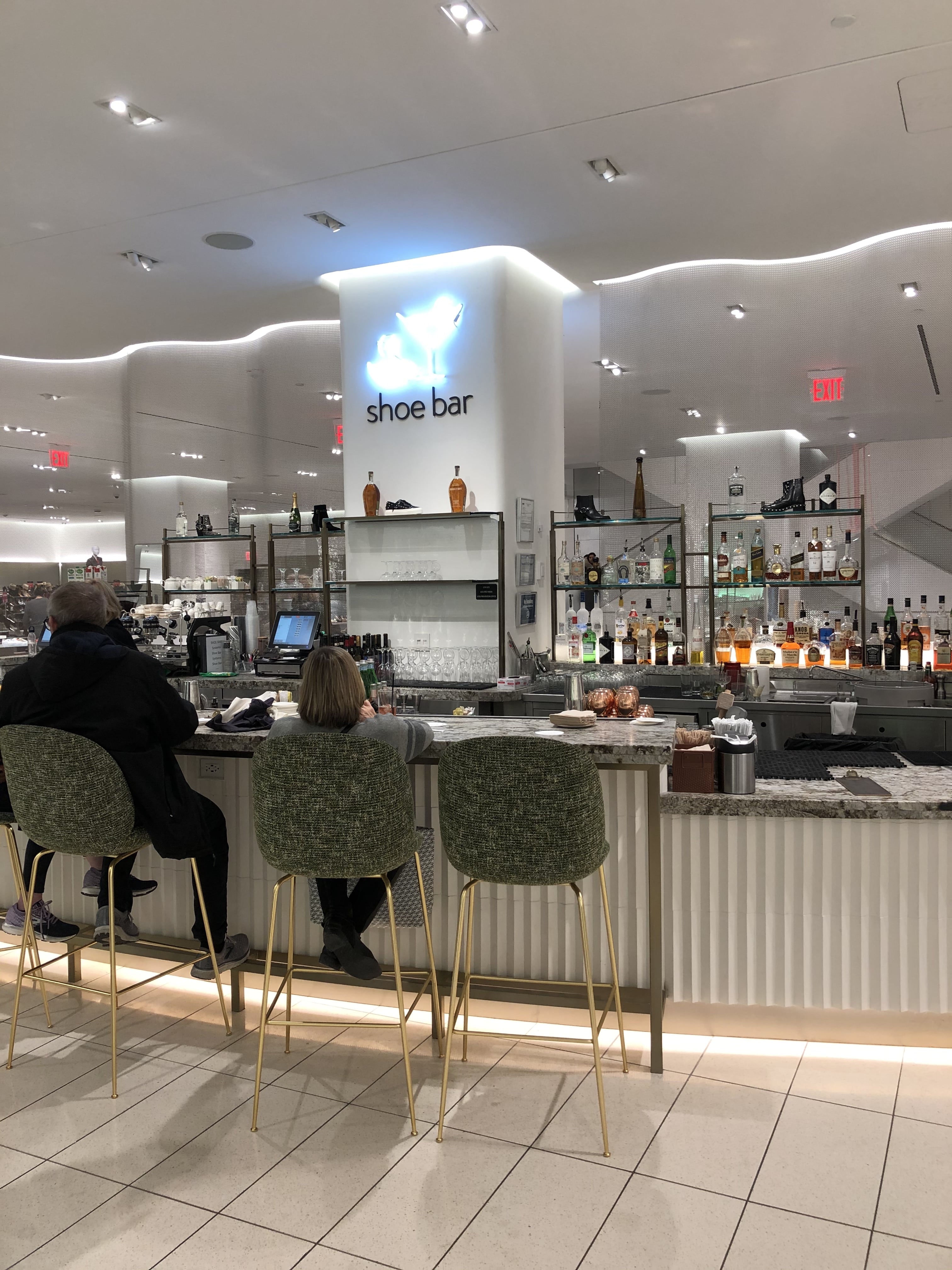 What are some of your favorite spots in the City?
Want to see more content like this? Sign up for our Newsletter!
This post includes affiliate links. That means if you make a purchase through a link in this post I recieve a small commission at no cost to you.