Lookout Farm Review: Fall Activities In A Pandemic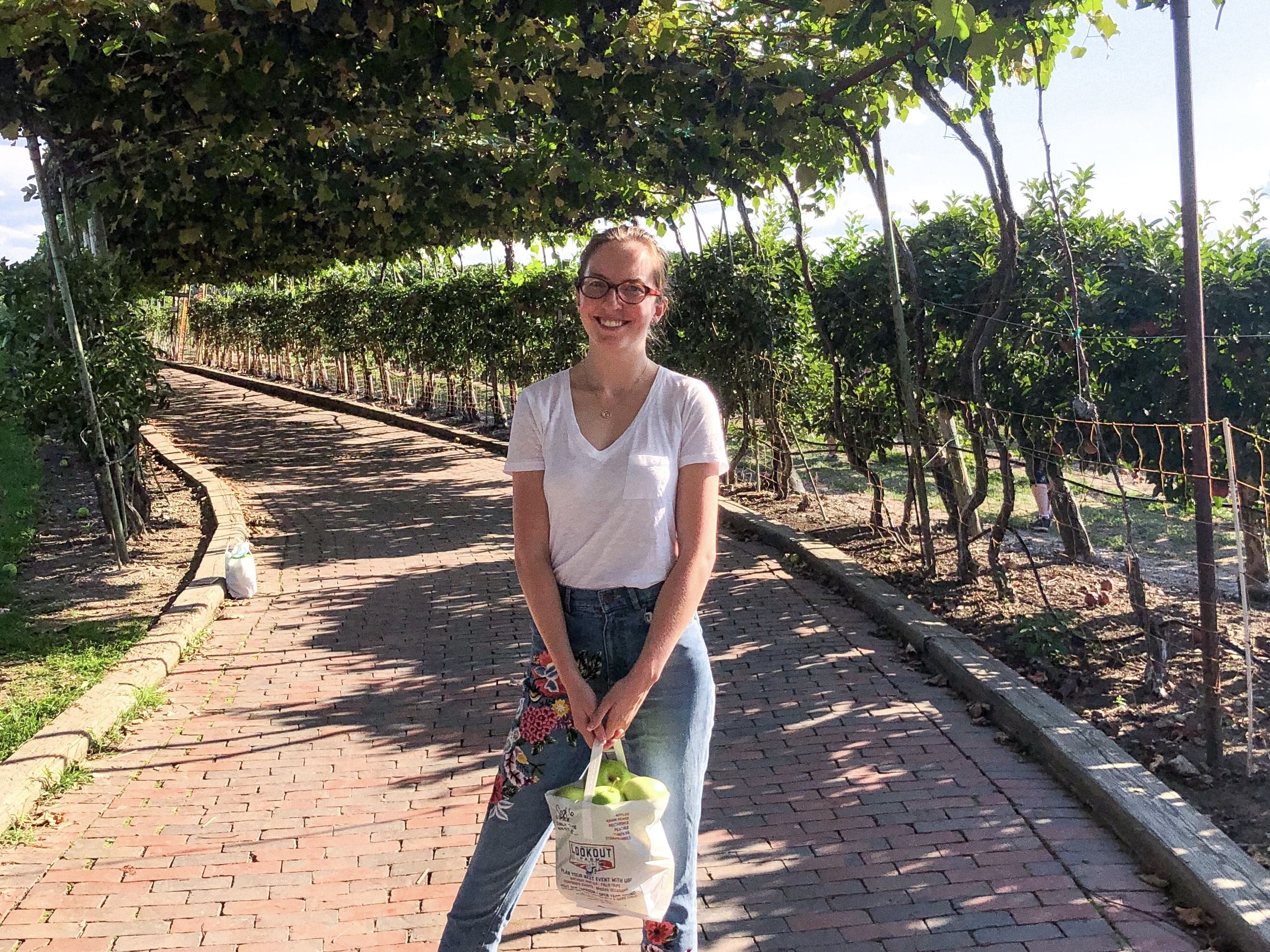 Wednesday, September 9, 2020
Lookout Farm is located at 89 Pleasant Street in Natick, MA. It was established in 1650, and is one of the oldest continually operating farms in the United States. Now, it's famous for being the closest apple orchids to Boston, and the specialty Asian Pear orchids.
In past years, I have avoided Lookout Farm because it is usually the most crowded orchard by a mile around me. But this year, my family and I were looking for something to do over Labor Day Weekend, and after doing some research I found that Lookout Farm was reserving time slots for apple and pear picking due to the Covid-19 pandemic. Even better, Lookout Farm has a restaurant that we could dine at right after picking. So, with reservations in hand, we headed to Lookout Farm.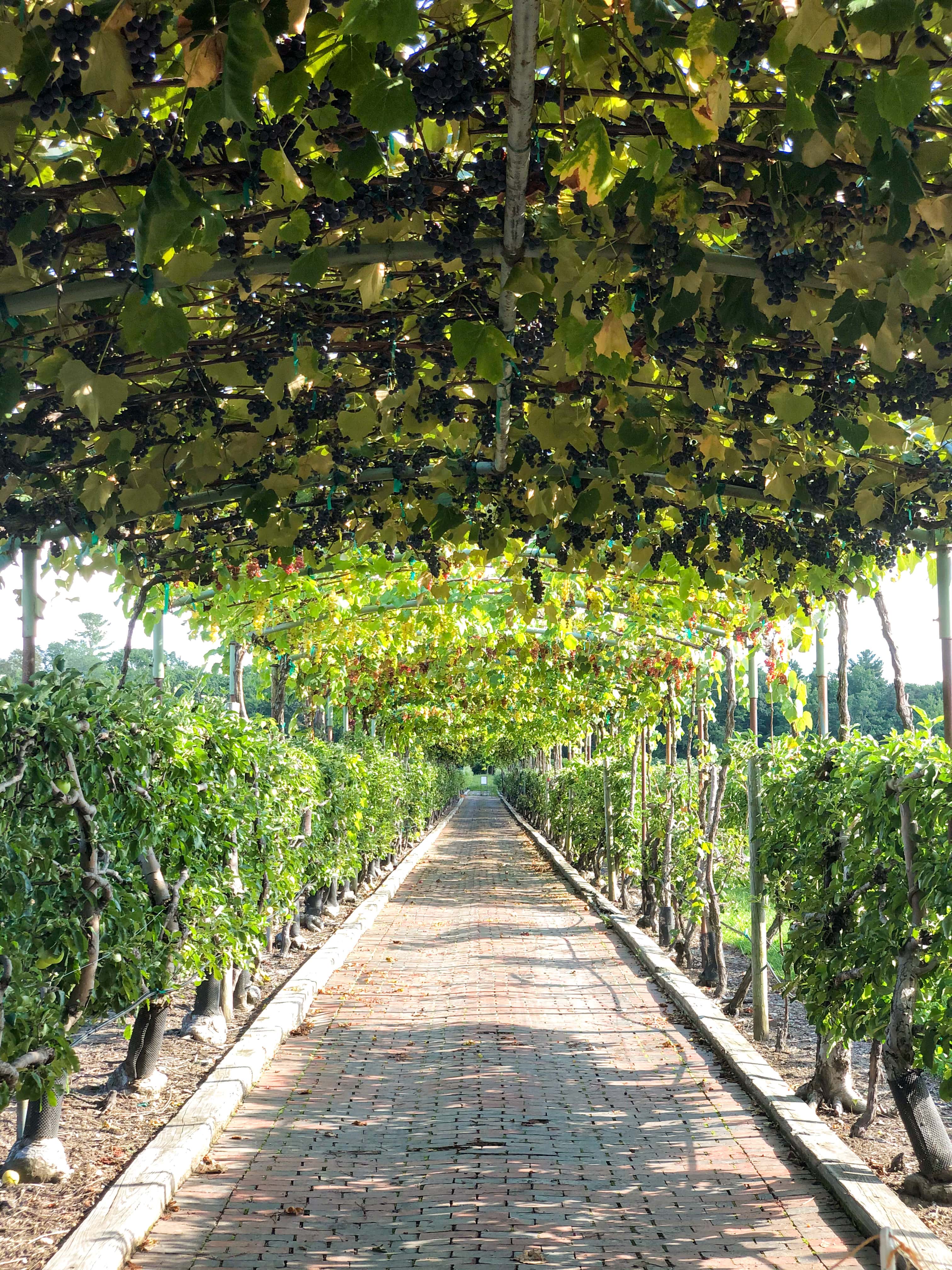 First, we picked. In early September, MacIntosh & Golden Delicious apples are ready to be packed, as well as their delectable Asian Pears. Once we were at the farm, everything was extremely well organized and well marked. We checked in, got our apple picking bags, and headed off to the orchid. In the orchid, the organization and safety measures continued. There were staff all over directing you where to go and spacing people out among the rows. Often we had the whole row of apples to ourselves. Before each row there were also hand washing stations, and face masks were required while picking. Overall, I felt very safe and it was a wonderful, relaxing apple picking experience.
After picking, it was time for dinner.
The Lookout, the farm's new outdoor dining experience, has massive, spaced out seating capacity. This is the first year the farm has had a dining experience, outside of their restaurant which is open year-round, The Taproom. This was done, as you may have guessed, due to COVID restrictions, but I hope that it is something they will consider doing year after year.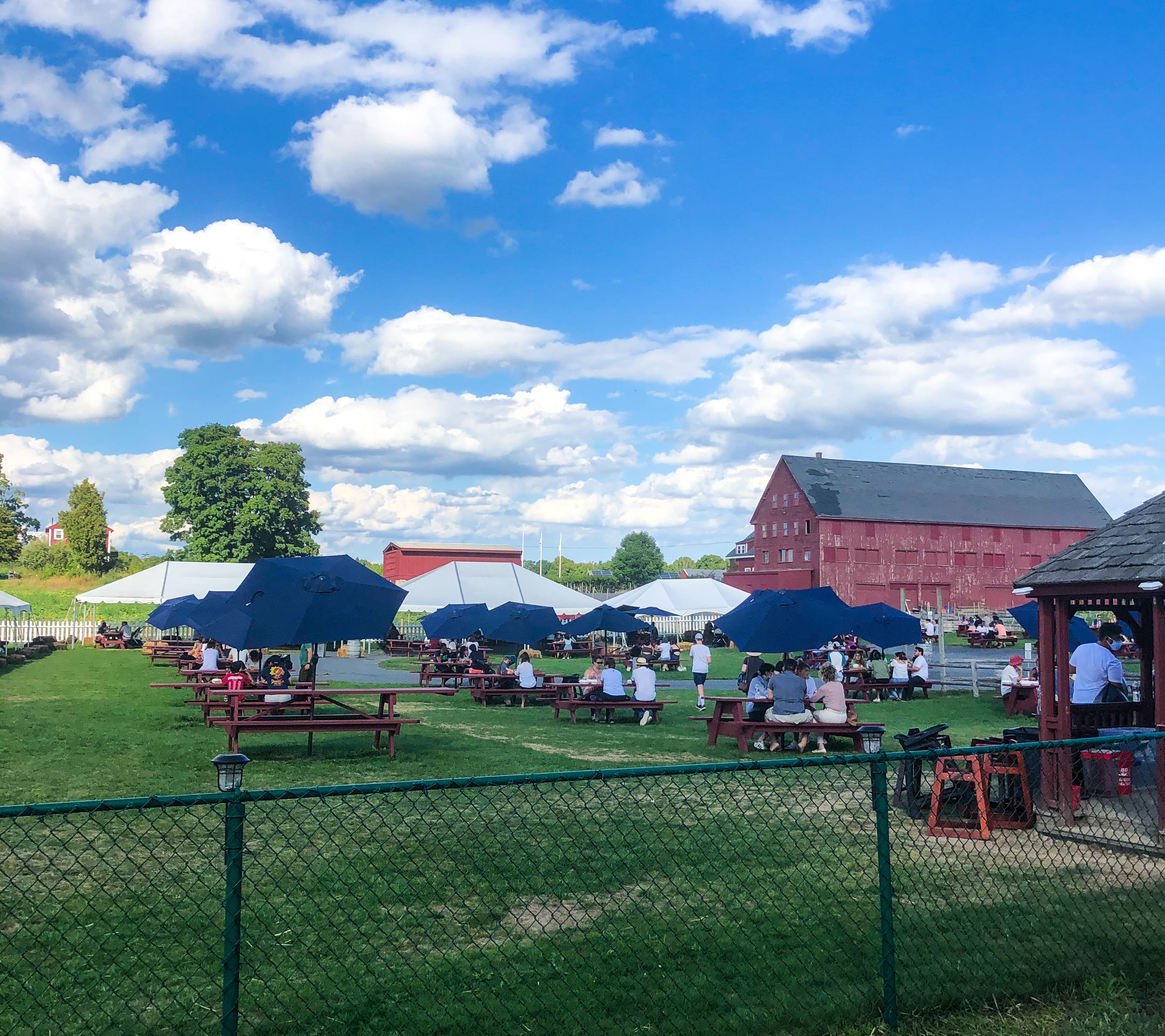 The Lookout has capacity for about 350 people, which I had to guess is about 7 times the capacity of the Taproom. All the tables are very spaced out, and the whole operation was very organized. It was really great to see a local business thriving right now, and they must be employing hundreds of people which is fantastic.
You do need a reservation to dine, and that can be done on OpenTable. Once you are arrived and seated, the entire ordering process is on your phone. When you place an order, you put your table number in the comments to the seller, and someone brings your food and drinks right over. Everything you order does come at once, but you can order as many times as you want. I was also impressed at how quickly our drinks and food came to our table for how many people they were serving.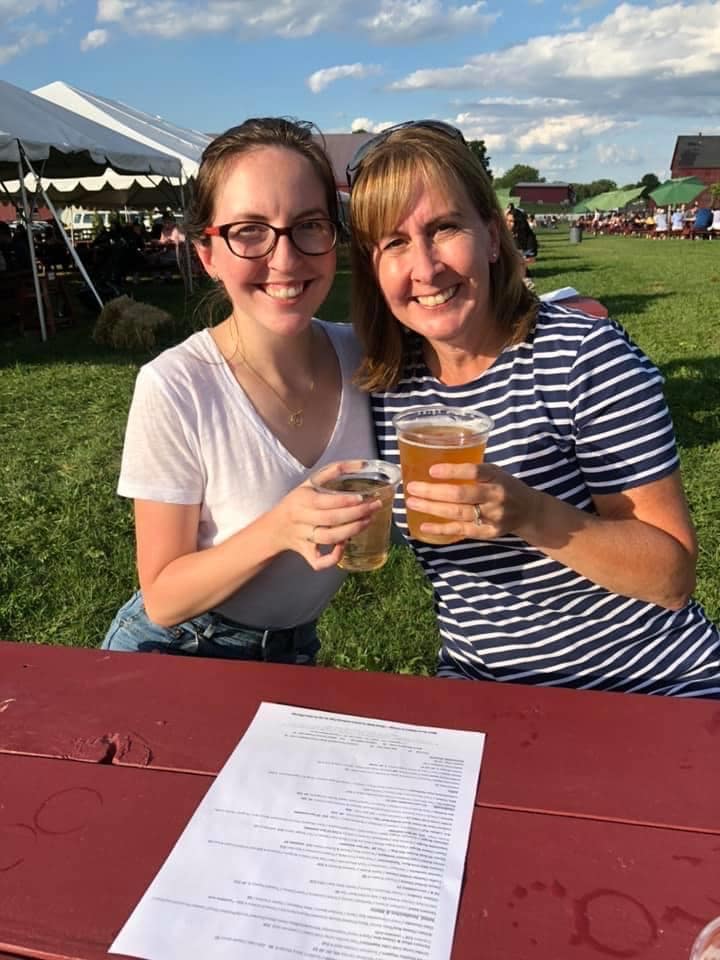 Lookout Farm has a Brewing and Cider Co. on property and those brews make up most of the drink menu. Their solar powered brewery makes cider from their own farm fresh apples, as well as craft beers. I had their habanero cider which was spicy, unexpected, and overall delightful. I have also had their classic cider, and everyone enjoyed the beers they ordered .
The biggest, best surprise of the night was the food. I had looked at the sample menu online before making a reservation, which was all flatbreads and sandwiches, but was blown away upon actually going to the restaurant at how trendy, elevated and delicious the food was. I believe the menu changes fairly often, which is why there is a sample menu online, but here's the menu from the night I was there: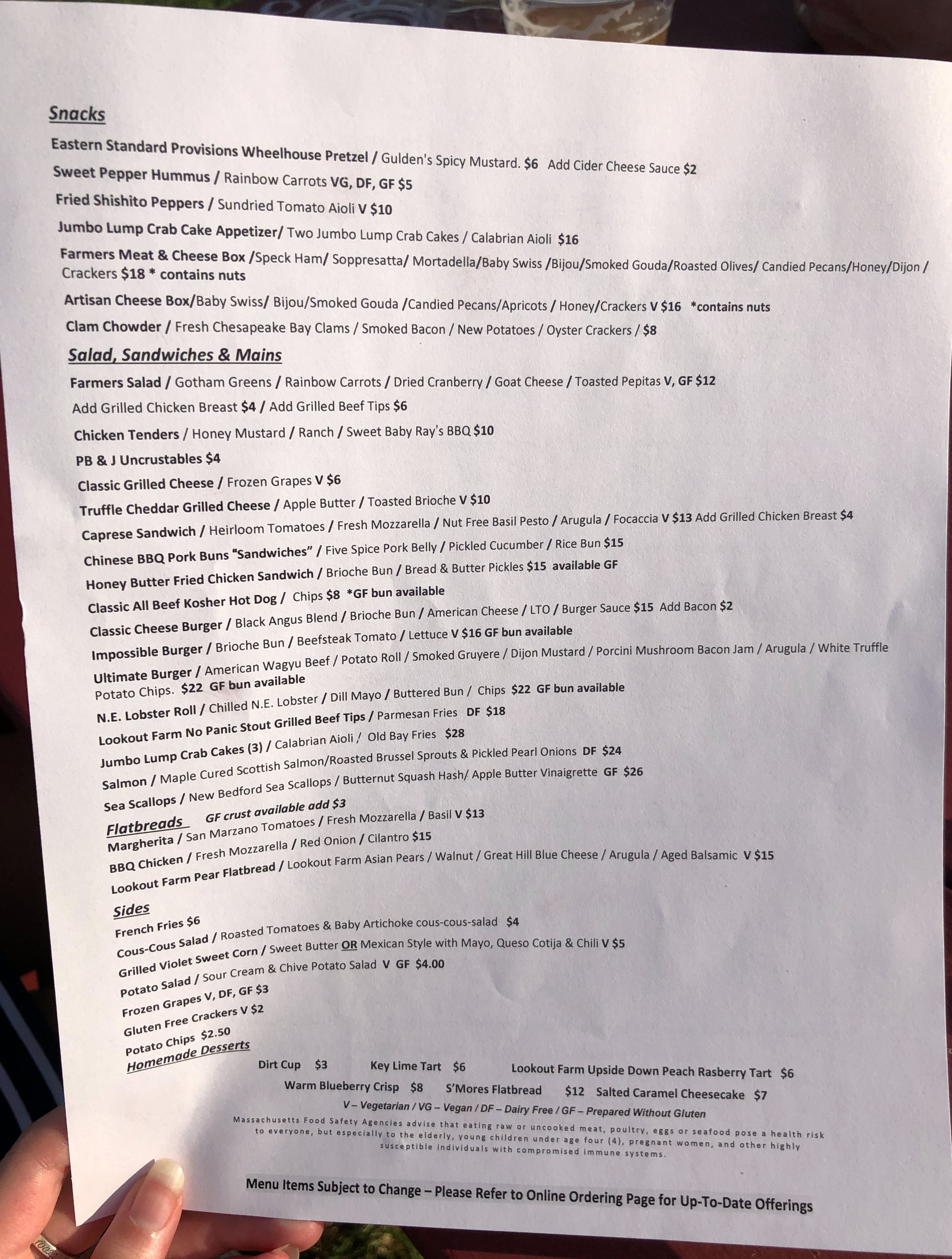 We started with the shishito peppers, which were lovely. For dinner, I had the Ultimate burger, which was cooked to perfection and absolutely excellent. It was by far the best burger I had had all summer. I was absolutely not expecting to get a Wagyu burger with smoked gruyere at the local farm where my first objective was to pick some apples, but I will most definitely be going back this fall just for the food.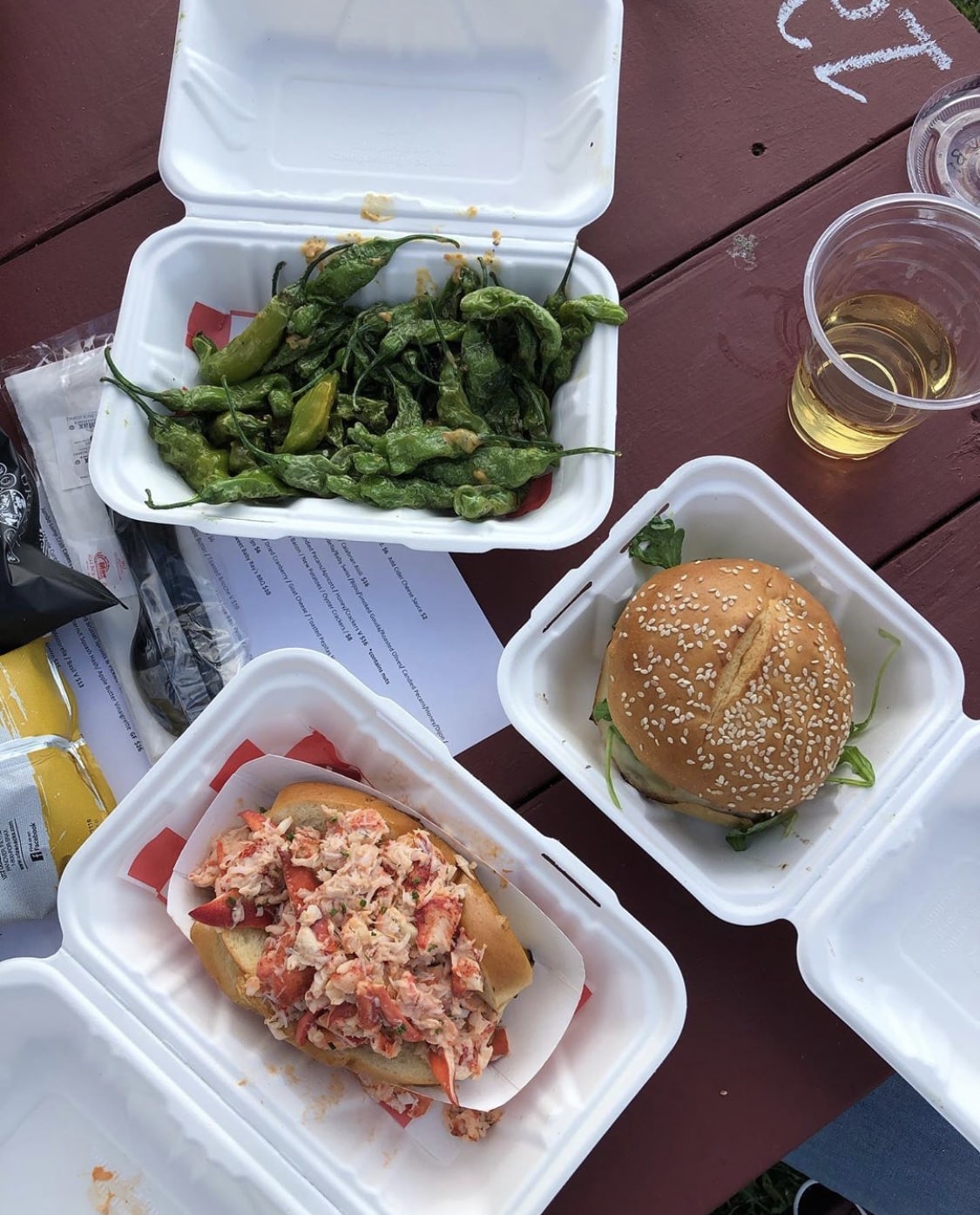 Of course we picked up some cider donuts and cans of their ciders and beers on our way out. I would highly, highly recommend heading over to Lookout Farm sometime this fall. Luckily, I live fairly close by, but It is definitely an experience worth driving for.
Pro-tip, there is an orchid walking trail you can use if you don't want to pick, but still want to spend some time in the pretty orchids. It's a great photo-op!
Want to see more content like this? Sign up for our Newsletter!