TRIP REVIEW: NORWEGIAN CRUISE LINE 7-DAY GREEK ISLES FROM VENICE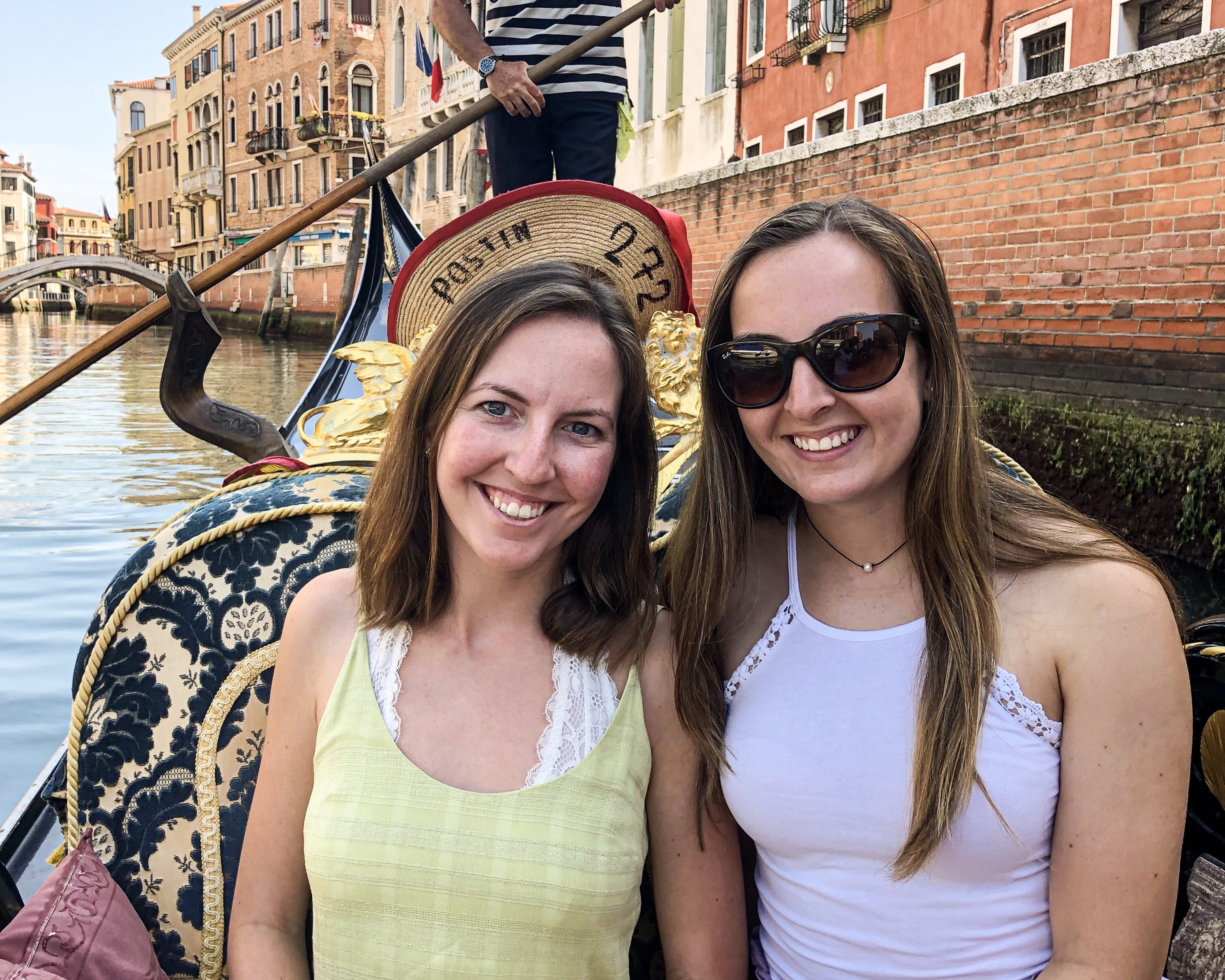 If you've seen my last post, or been following my insta in the last couple weeks, then you already know I just got home from cruising around the Ionian, Adriatic and Mediterranean seas. It was an amazing trip that I was so lucky to go on.
I wanted to write up a full review of my trip on the Norwegian Star, and of all the stops we made to give you a little more insight into this type of trip, and hopefully help with some of your own trip planning! (P.S. long post warning with this one)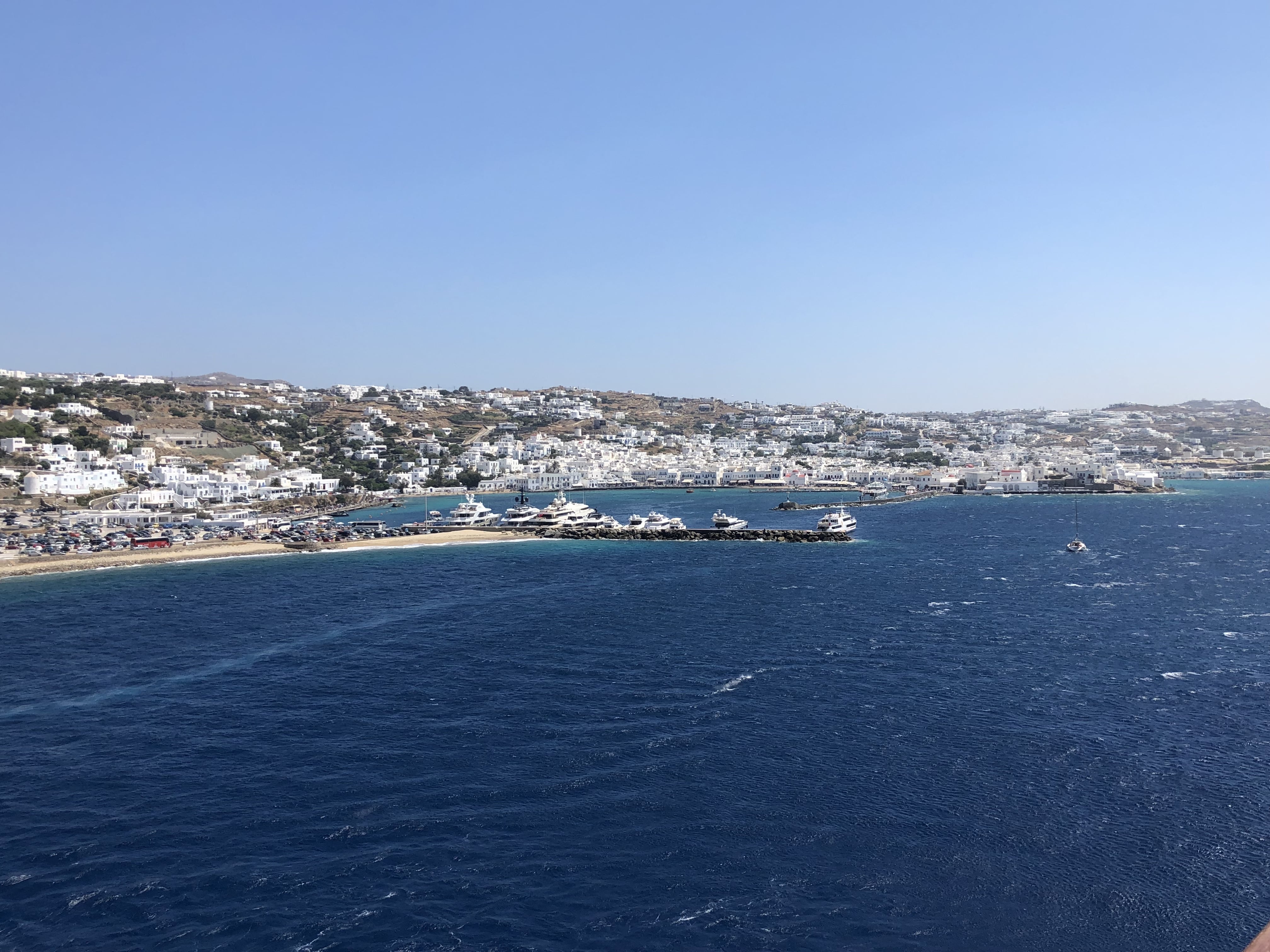 My time on a boat was with Norwegian Cruise Line. Our cruise was the 7-Day Greek Isles From Venice on the Norwegian Star. In addition, we spent three days in Venice. If you want to read about Venice, check out this post.
Before we get to the actual destinations, I want to touch upon the cruise experience. This was my fourth cruise, so I wouldn't consider myself an avid cruiser, but I think I have a good understanding of what to expect.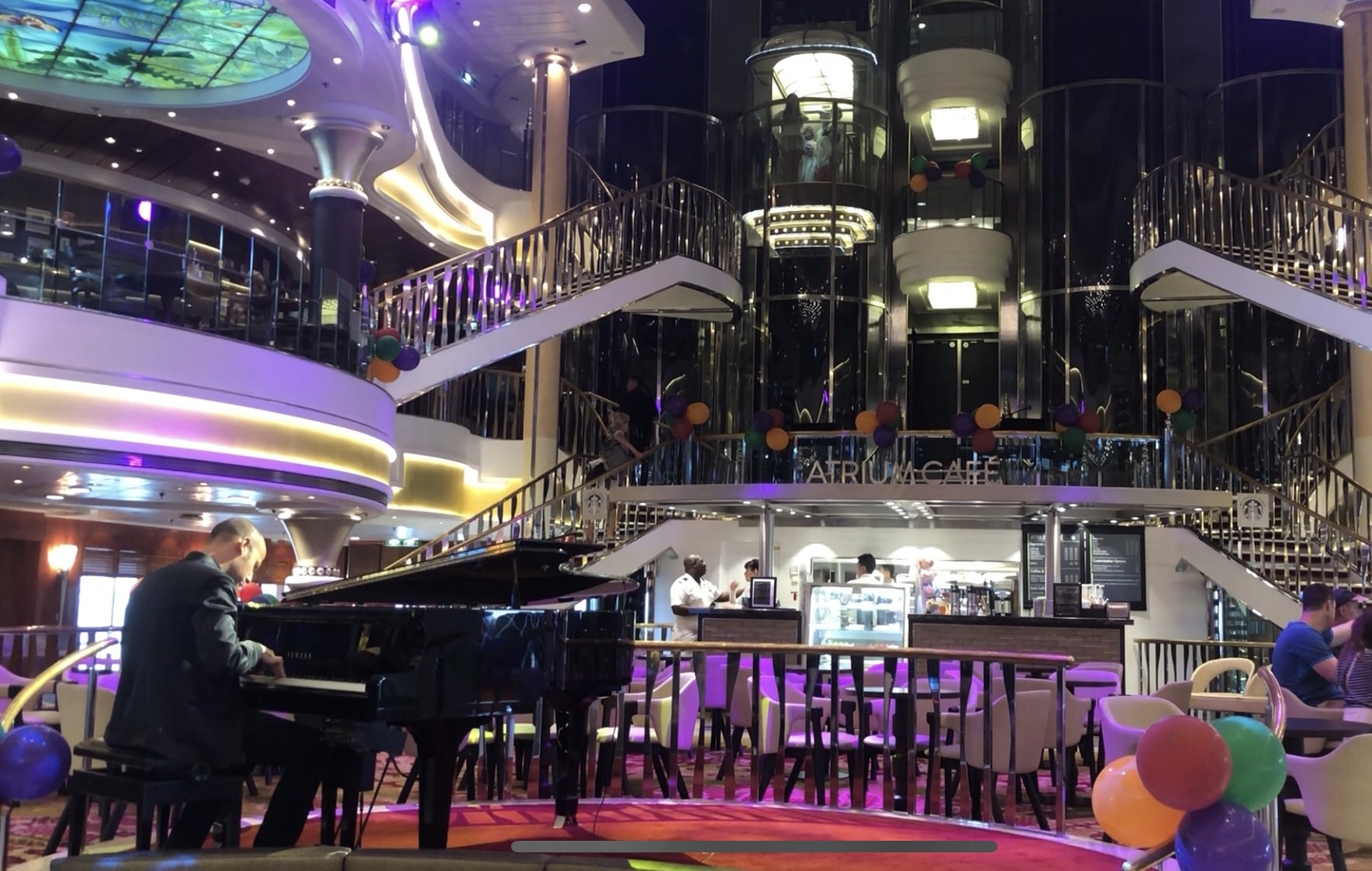 The staff on our ship was excellent. They were so friendly, and dedicated helping guests have a good experience. There were multiple staff members who remembered my family and I after meeting us on the first day, or running into us one time. I have never had a bad experience with the crew on a cruise, and this trip was no exception.
Entertainment
I'm just going to start here because it will be brief. I thought the entertainment on the ship was significantly worse than any other boat I've been on. I know NCL has Broadway style shows on some of their big new ships, but that was not the case this time. While I like going to the shows on cruises, this also isn't a make or break aspect of the trip for me. I wasn't excited for this trip because of the shows, it just would have been a nice bonus.
To be fair, I did not see two of the shows, but the only one I went to and enjoyed was an aerialist act on the last night. Royal Caribbean and Disney Cruise Lines both have entertainment that is leaps and bounds better than my experience with NCL.
Dining
The food on the ship ranged from alright to excellent. Norwegian Cruise lines has a "freestyle dining" format where guests do not have a set seating time for dinner, which is different then most cruises. They also have more specialty restaurants that guests can upgrade to than other cruise-lines I've been on where reservations are necessary.
As one would expect, the buffet was fine. It had lots of options and was open pretty much all day long. They had a made to order ramen bar that I really enjoyed, and it was comparable to every other ship I've been on.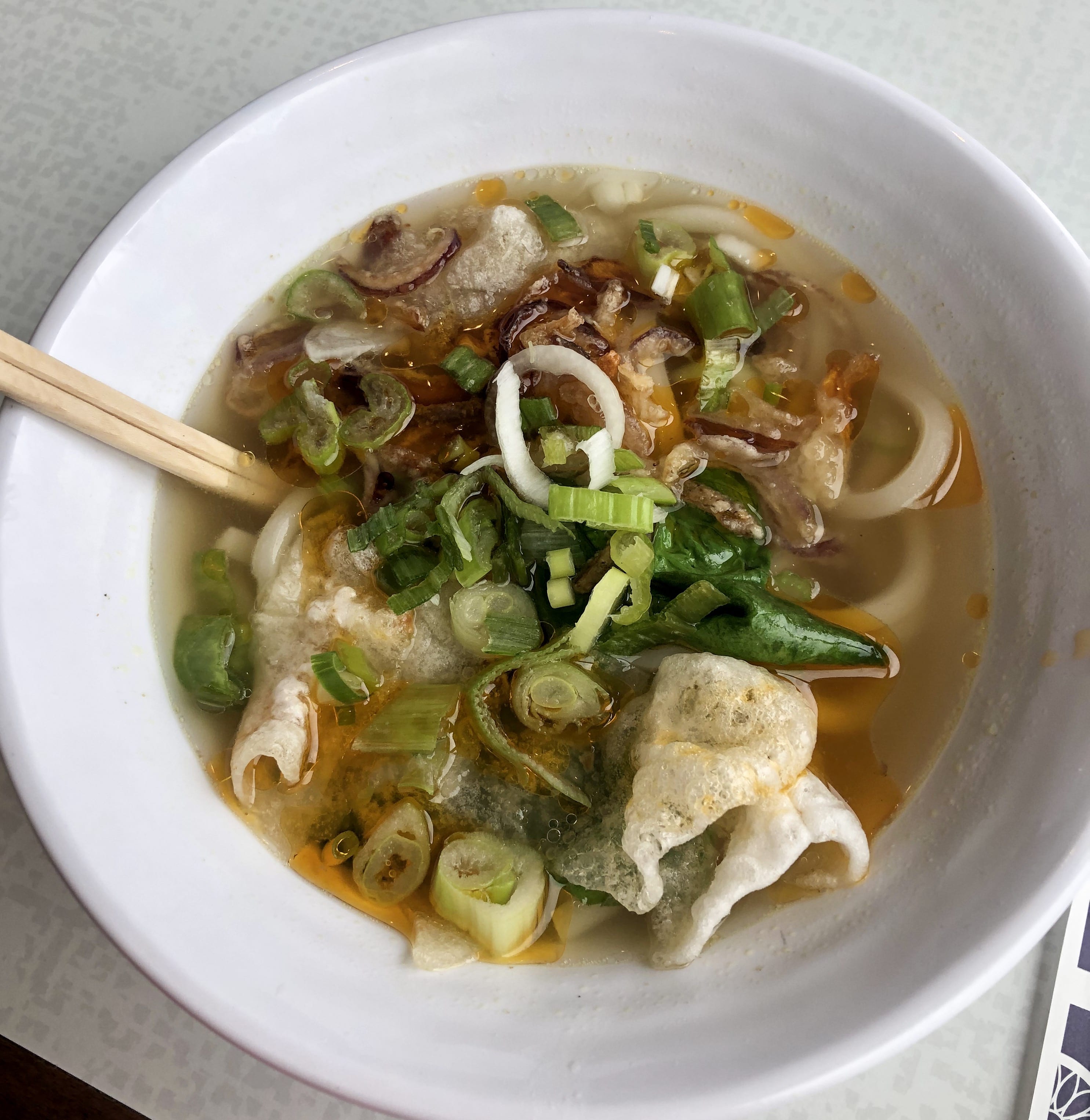 Honestly, I was a little disappointed by the dining rooms. There were two, and menu was the same in both. It was a much bigger menu than other ships I have been on, and parts of it stayed the same all week (opposed to a very small menu that changes every night). I had some really nice appetizers, but both of the nights we went my entrée was fine, and my dessert left something to be desired. We only ate dinner in the dining rooms on the first two nights. What they lacked, the speciality restaurants made up for.
The food and service in the specialty restaurants was excellent. We had an upgraded dining plan, which I thought was well worth it, and had dinner in three of the speciality restaurants while aboard: Le Bistro— the French restaurant, Moderno—the Brazilian steakhouse, and Teppanyaki. I did not love Moderno, but only because I'm not really a fan of Brazilian steakhouses, not the fault of the restaurant at all.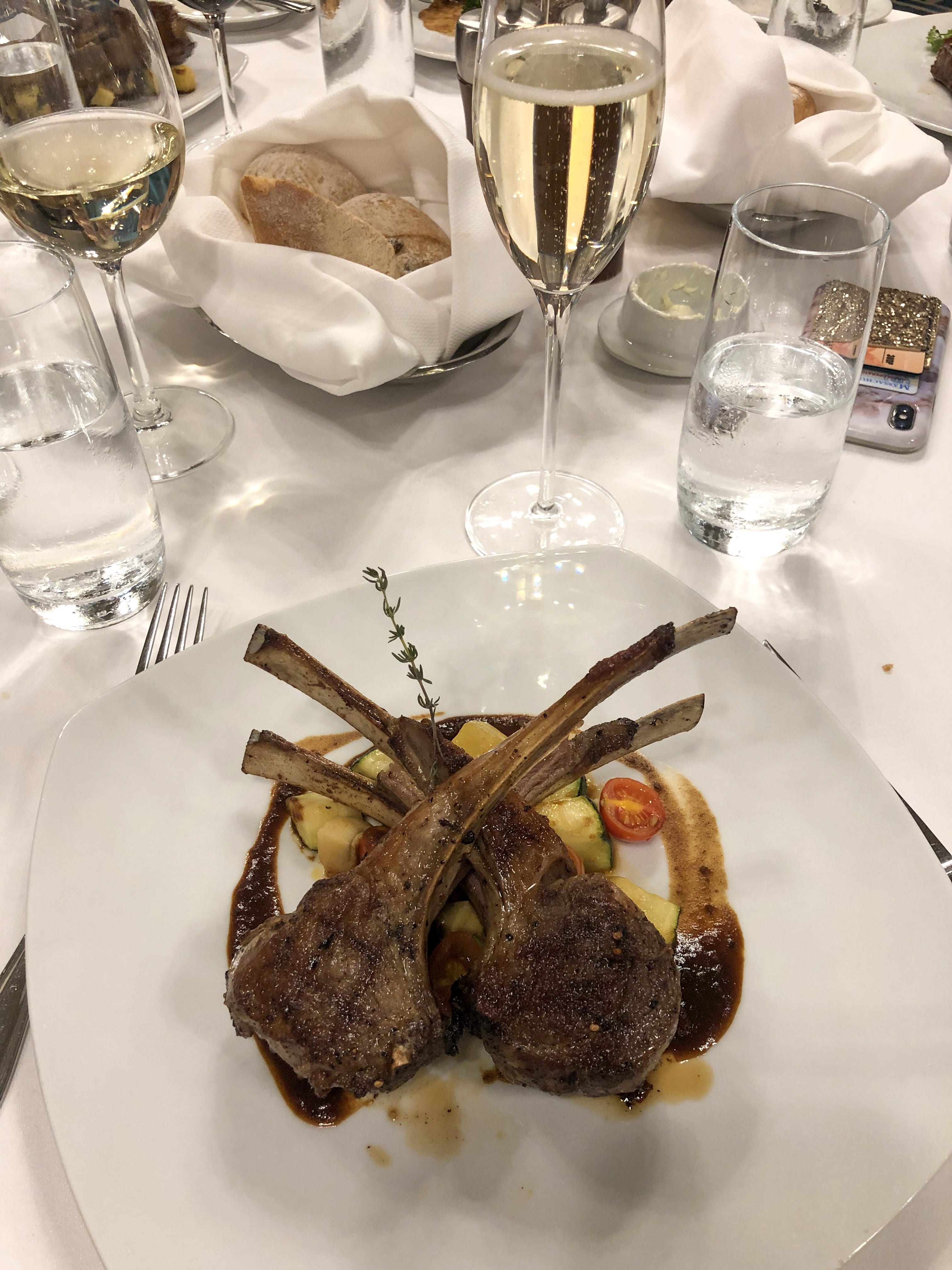 Destinations
This is what the trip was really about— the chance to visit some truly unbelievable places, in this case, some places that can be challenging to get to without a boat.
Our itinerary was slightly changed due to something with the Harbor Master in Venice, so we did not get to see Kotor, Montenegro. That's the only place on the set itinerary I can't speak on.
All of the excursions that we did were through Norwegian, and they were all excellent. All the tour guides we had (on the days we took tours) were enthusiastic and well-informed.
The only issue with going on a trip like this is that I would have liked to have more time in all the places the boat stopped. It's easy to feel a little rushed when you only have around an hour in a city and you're trying to see all of an island's (or country's) highlights in five or six hours. That's not a problem with our cruise though, that's just the nature of this type of trip.
It is a great way to get a taste of a lot of different places. Then if you wanted to, you can decide where you might want to go back.
Dubrovnik, Croatia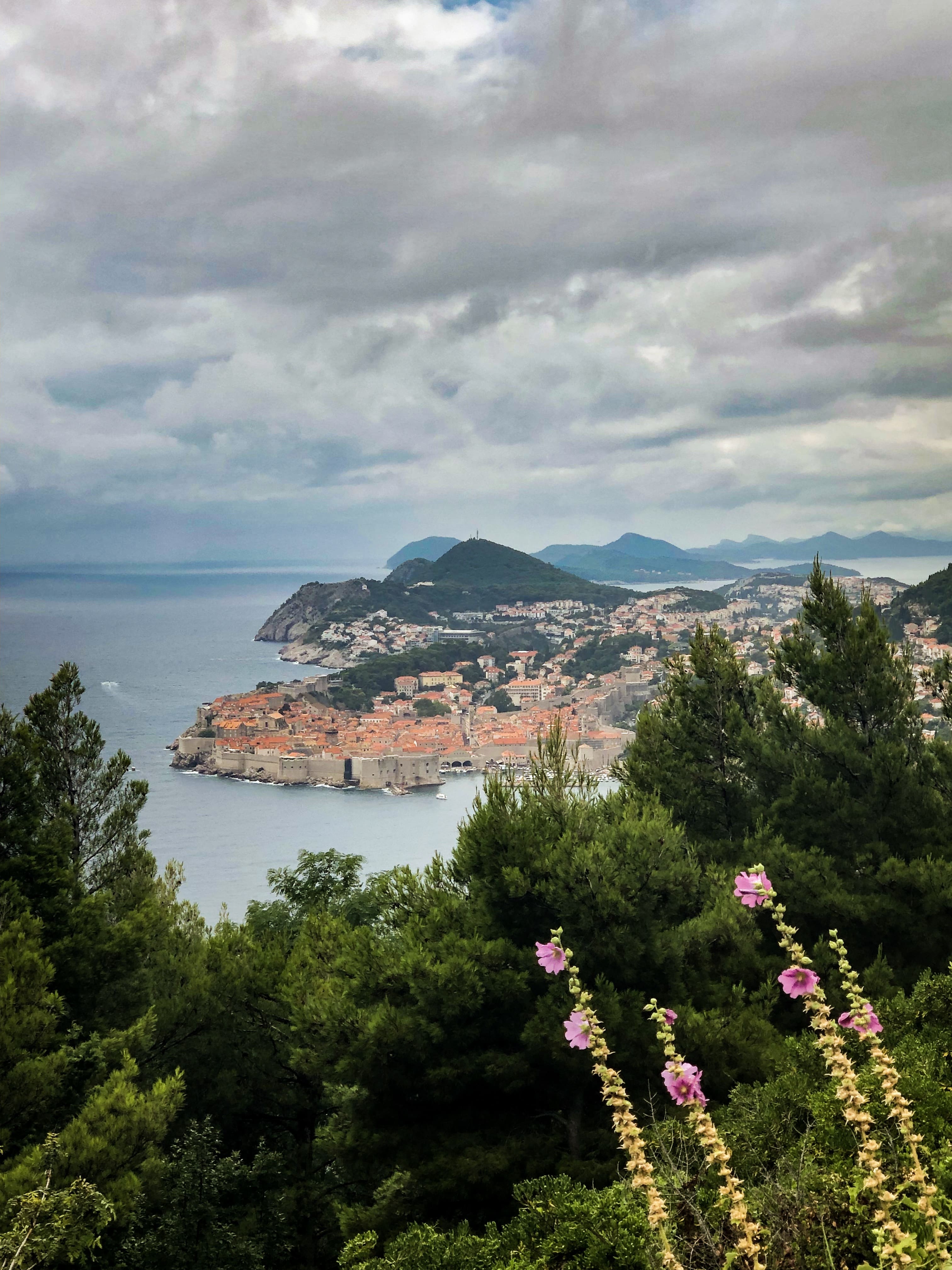 Our first stop ended up being one of my favorites. I was also inspired to learn more about the history of this place while I was there, and I'm currently searching for a book to fill me in (let me know if you have any recommendations).
The first thing we did was go do the Old City Dubrovnik, the site of Kings Landing in Game of Thrones. It is one of the most unique and interesting places I have ever been.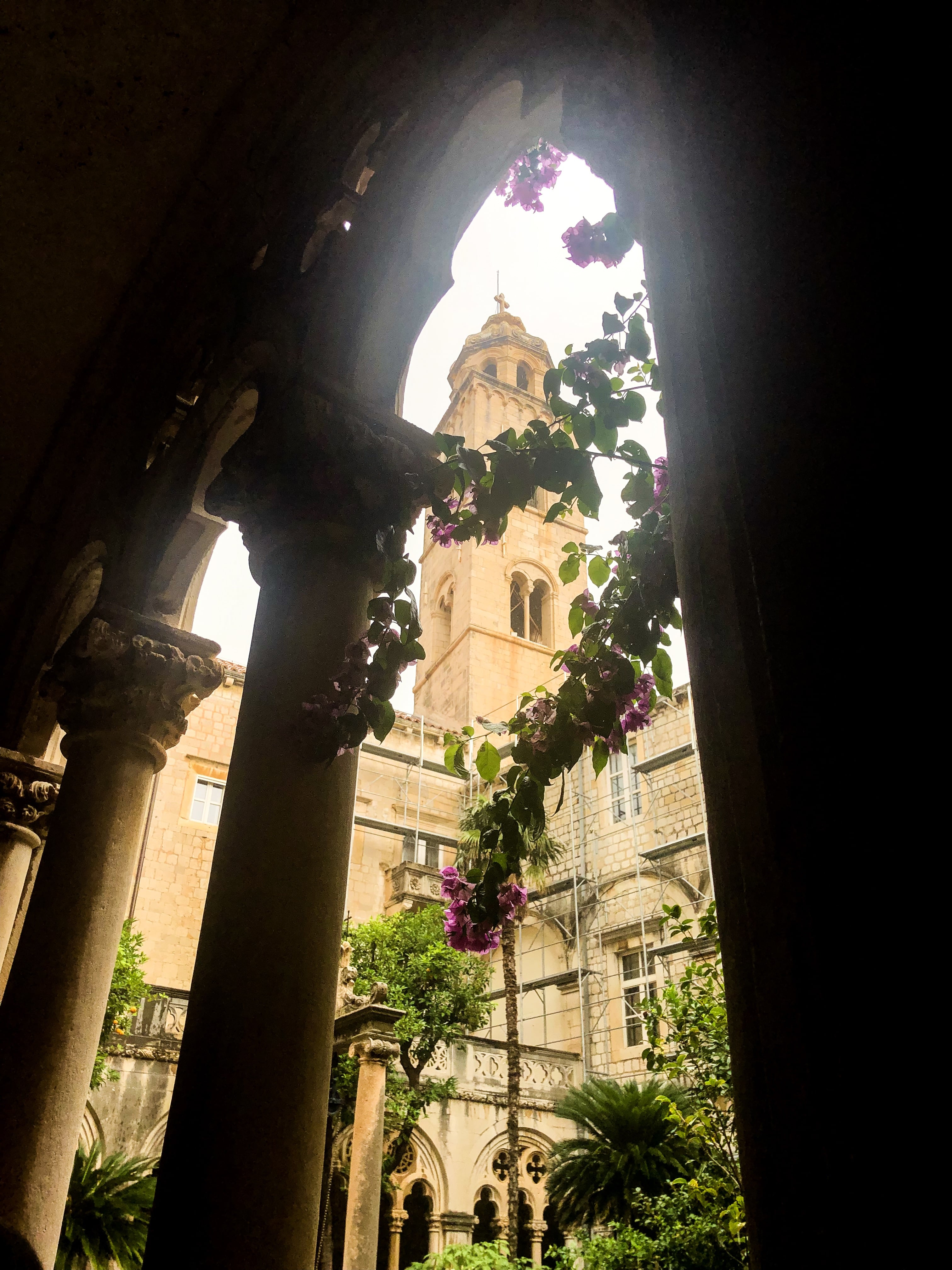 As the home of the only salt works in Europe, Croatia became the second strongest power in the area after Venice, and experienced a golden age in the 16th century. Even before that, the city abolished slavery in 1416 and installed one of the first water supply systems in 1436. 90% of the city was destroyed in an earthquake followed by a 20 day fire in 1667, but the city that was rebuilt following remains completely in tact.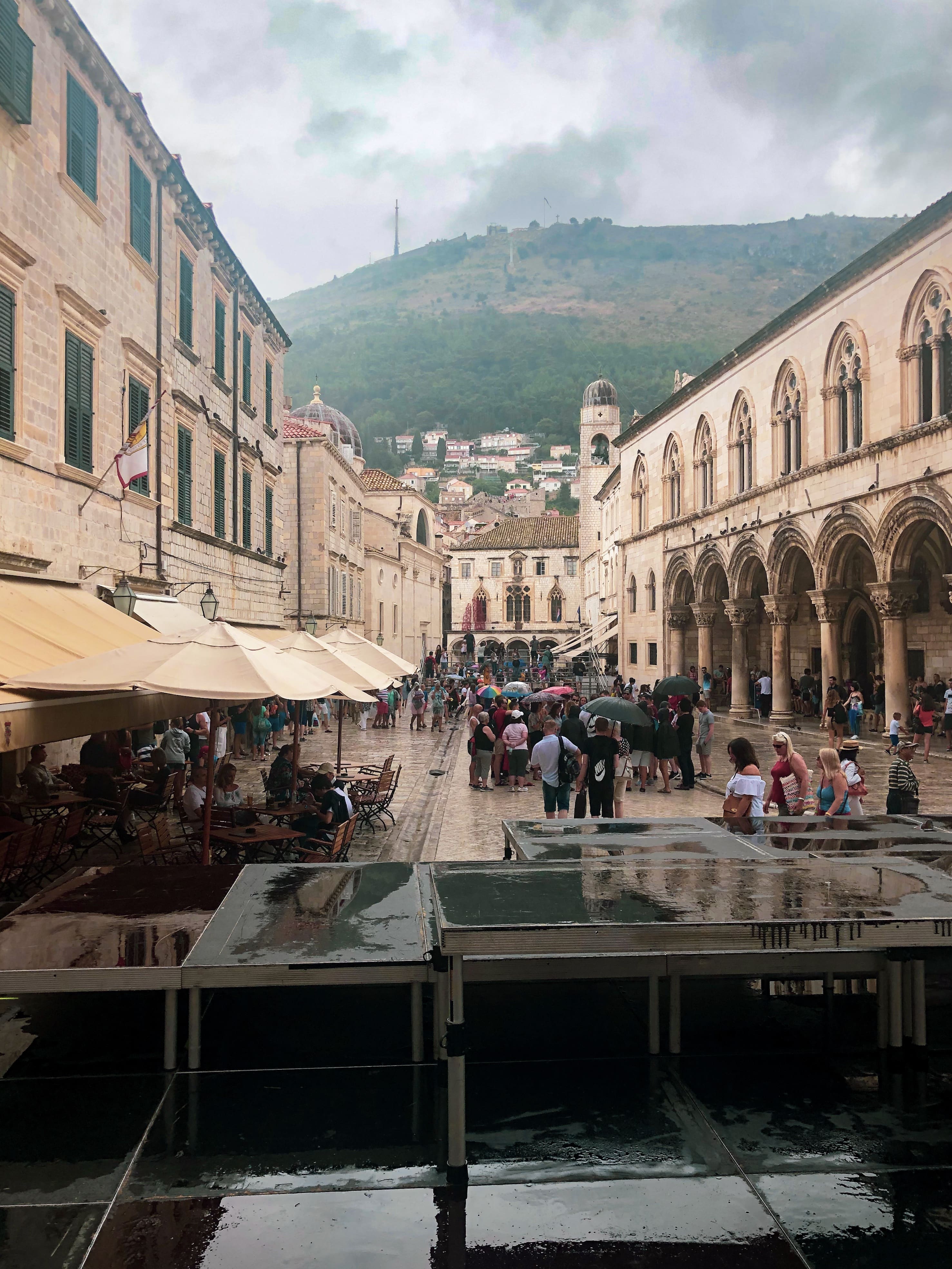 I would have loved to spend a lot more time than we did wandering the streets of the old city. If I go back, I would also make sure to climb the Old City walls, something I wish I had had the time for.
After the Old City, we drove up the Dalmatia Coast into the countryside, and I am so glad we did. This part of Croatia is far from the tourist areas, but really striking. The coastline is unbelievable. It is somehow hard yet simple to imagine the terrible events that took place there not too far in the past. While a lot has been rebuilt, 80% of the houses in Croatia were burnt out in the 90s during the Croatian War of Independence. Plenty of remnants from the war still remain.
Our final stop in Croatia was at a family winery that's been operating since 1897, only ceasing production during the years of communism. Peter, the man who ran the winery out of his home, was incredibly welcoming and knowledgeable, and the producer of some truly wonderful and interesting wines.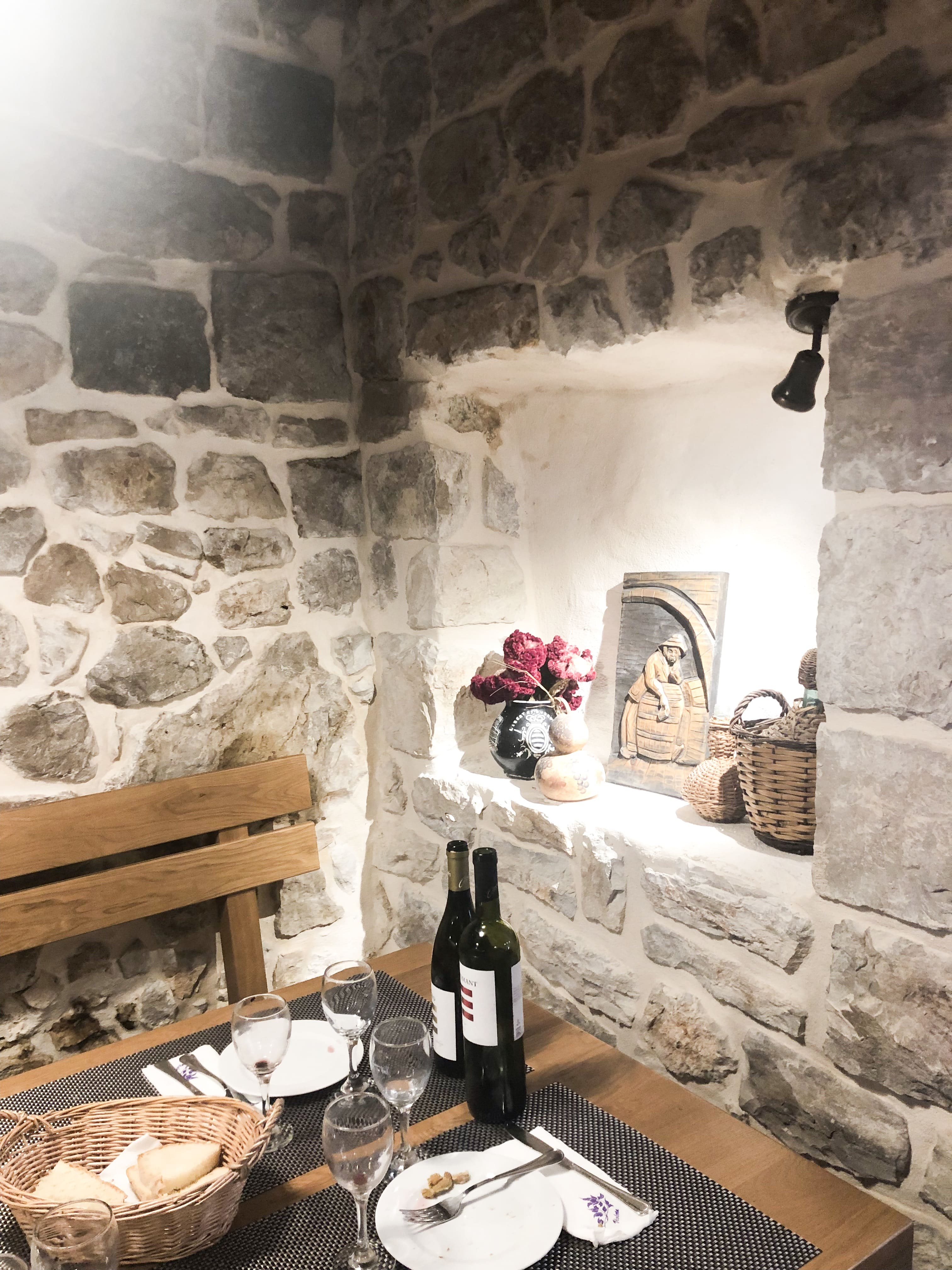 One of the excellent wines we tasted was a Malvazija white. It's made from a grape native to Croatia that has been grown since 1383, and was once considered the best wine in the Roman Republic.
Bonus Dog Fact: The Dalmatia Coast is where Dalmatians originate from.
Corfu, Greece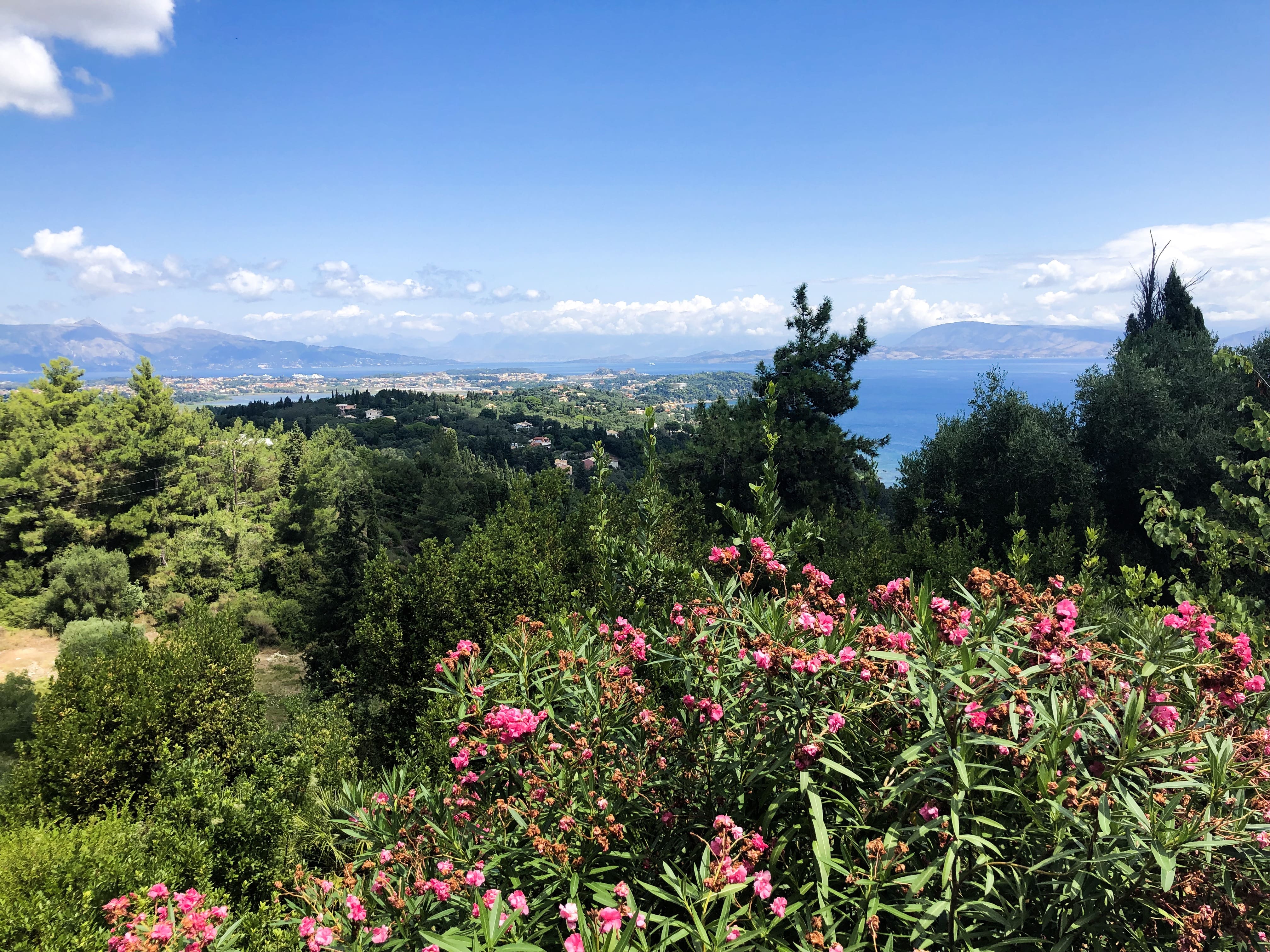 We made two stops in Corfu, an Ionian island home to a rich history and 5 million olive trees.
First, we toured the Achilleion Palace, a Palace built by Empress Elisabeth of Austria Hungary (aka Sisi) as her summer retreat.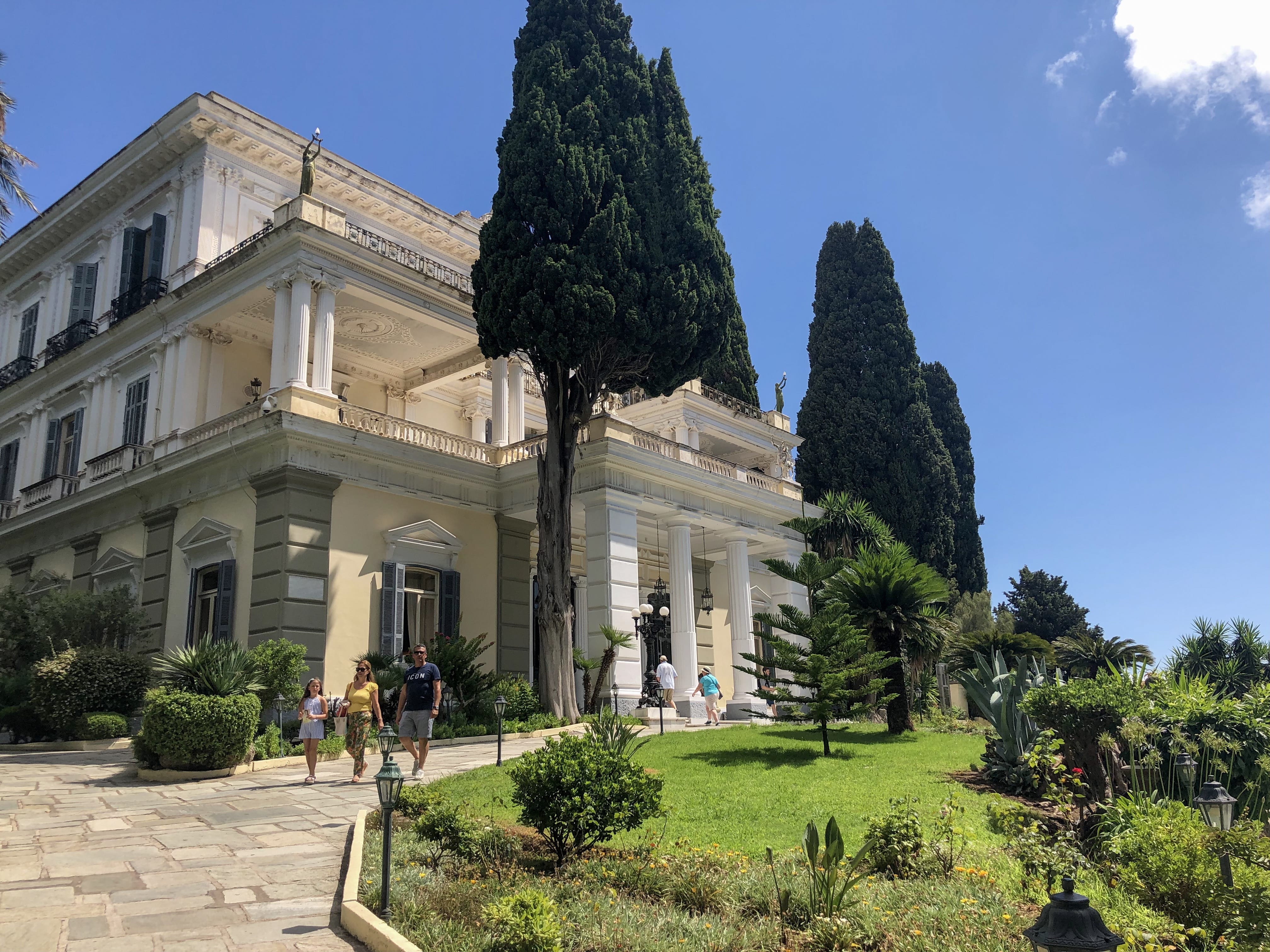 After Sisi's death, the palace lay empty until it was purchased by German Kaiser Wilhelm II, then served as a military hospital for French and Serbian troops in World War I. Under the treaty of Versailles it was then given to the Greek government, and served as an orphanage for Armenian war orphans and a government building. During WWII, it was occupied by the Nazis before coming back into the hands of the Greek Government. It was then converted into a Casino, and finally a museum.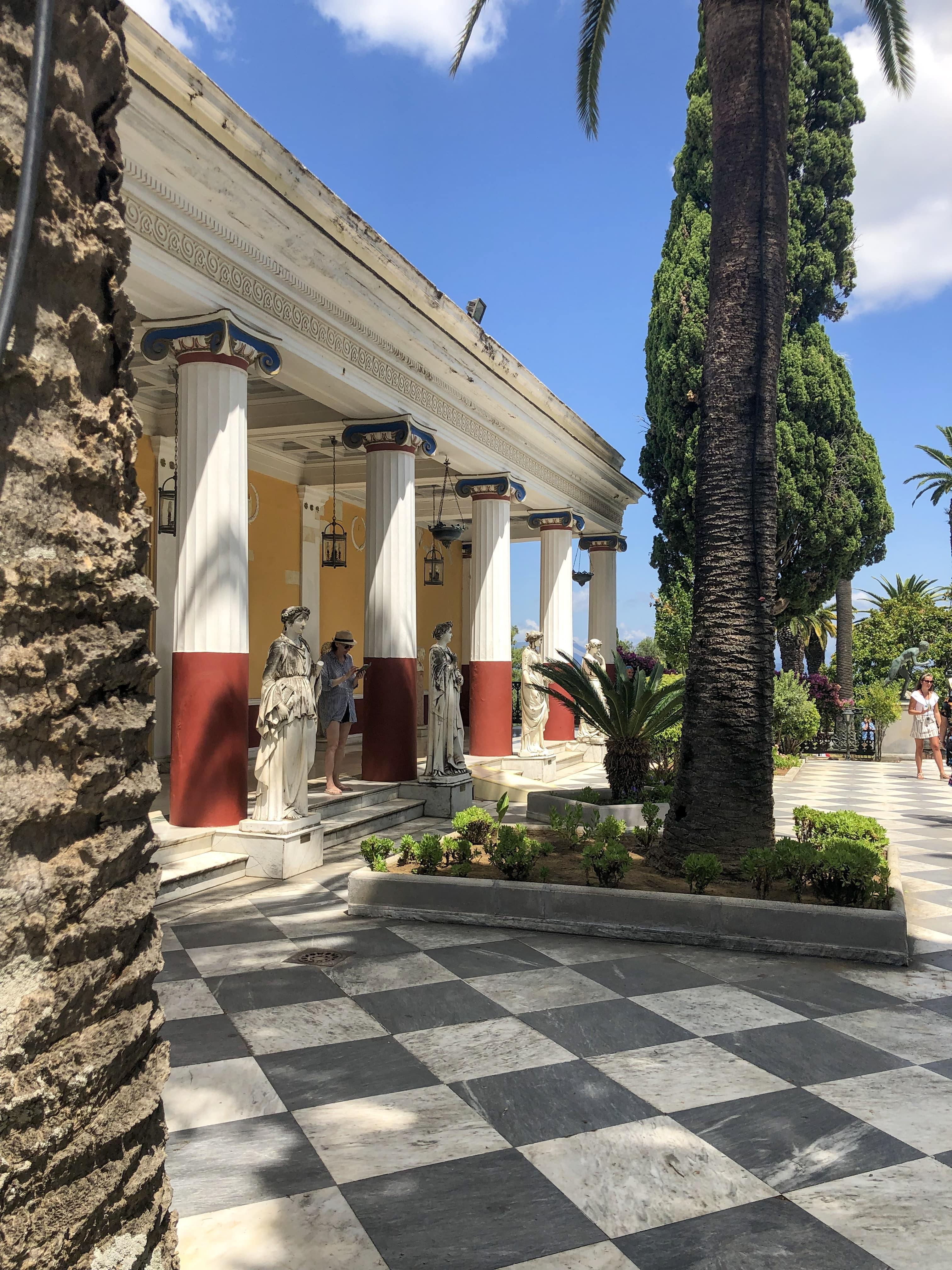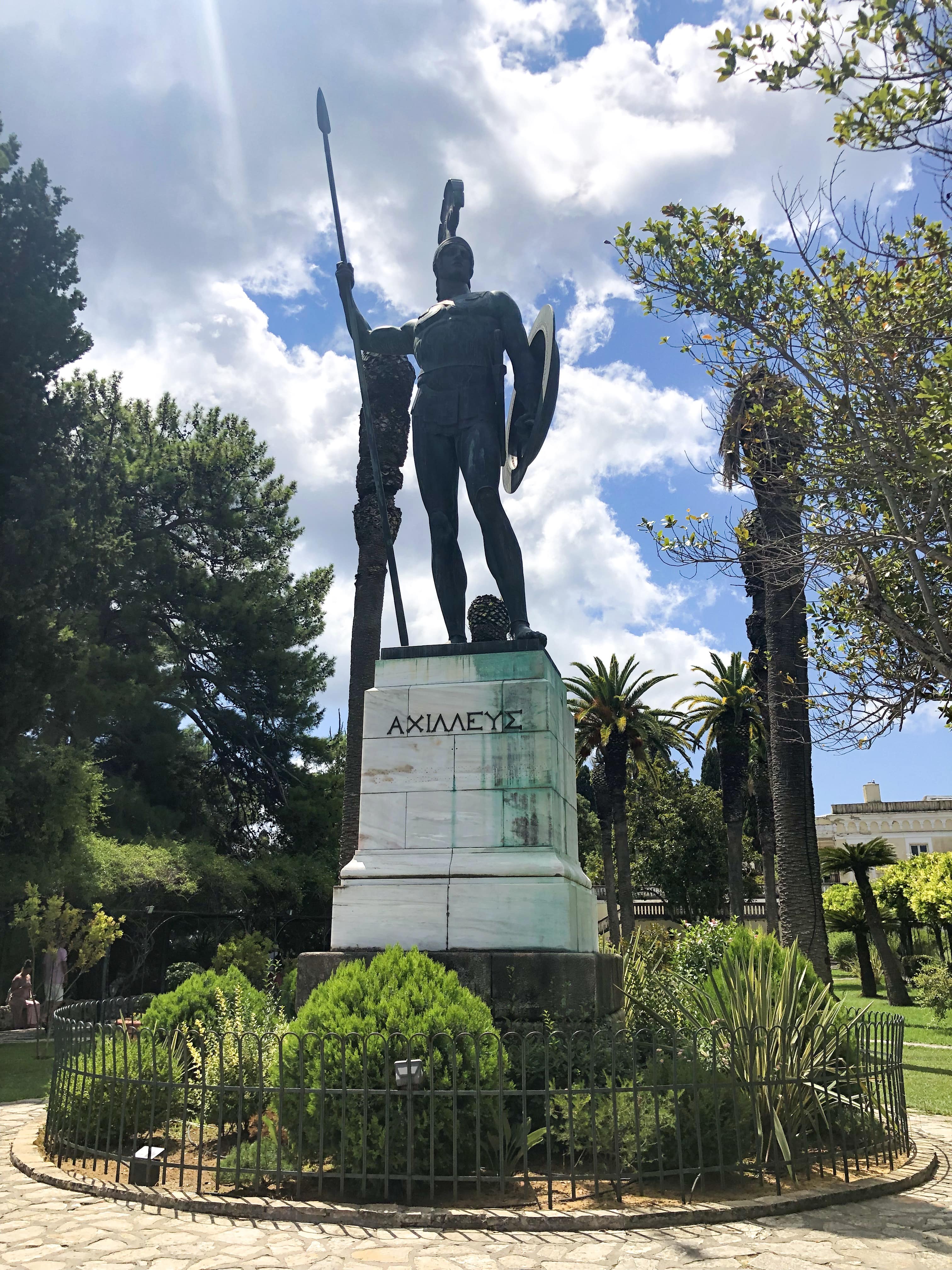 You may recognize the palace from the Casino Scene from the James Bond movie For Your Eyes Only.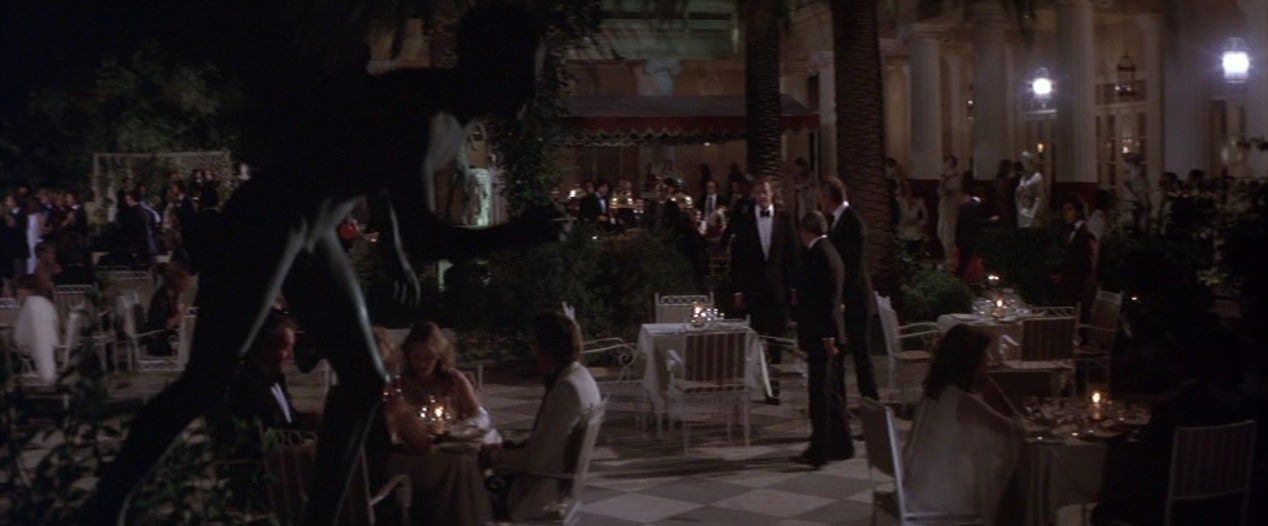 While the beautiful palace is interesting, its original owner is fascinating. You can always look her up if you're interested, but I'll just give you an idea.
She is sometimes cited as the most beautiful queen in history, and was obsessed with her beauty. After two of her children died and the other two were taken away, she became depressed, anorexic and bulimic. While in Corfu, she liked to take cold baths outside in her gardens and go jogging. Dressed in her long black mourning dresses, Sisi would run around her palace. I guess she just liked running, but man was she ahead of her time with that one, and naturally the locals assumed she was insane. Just to top it all off, she was also addicted to cocaine and assassinated in her 60s. What a life.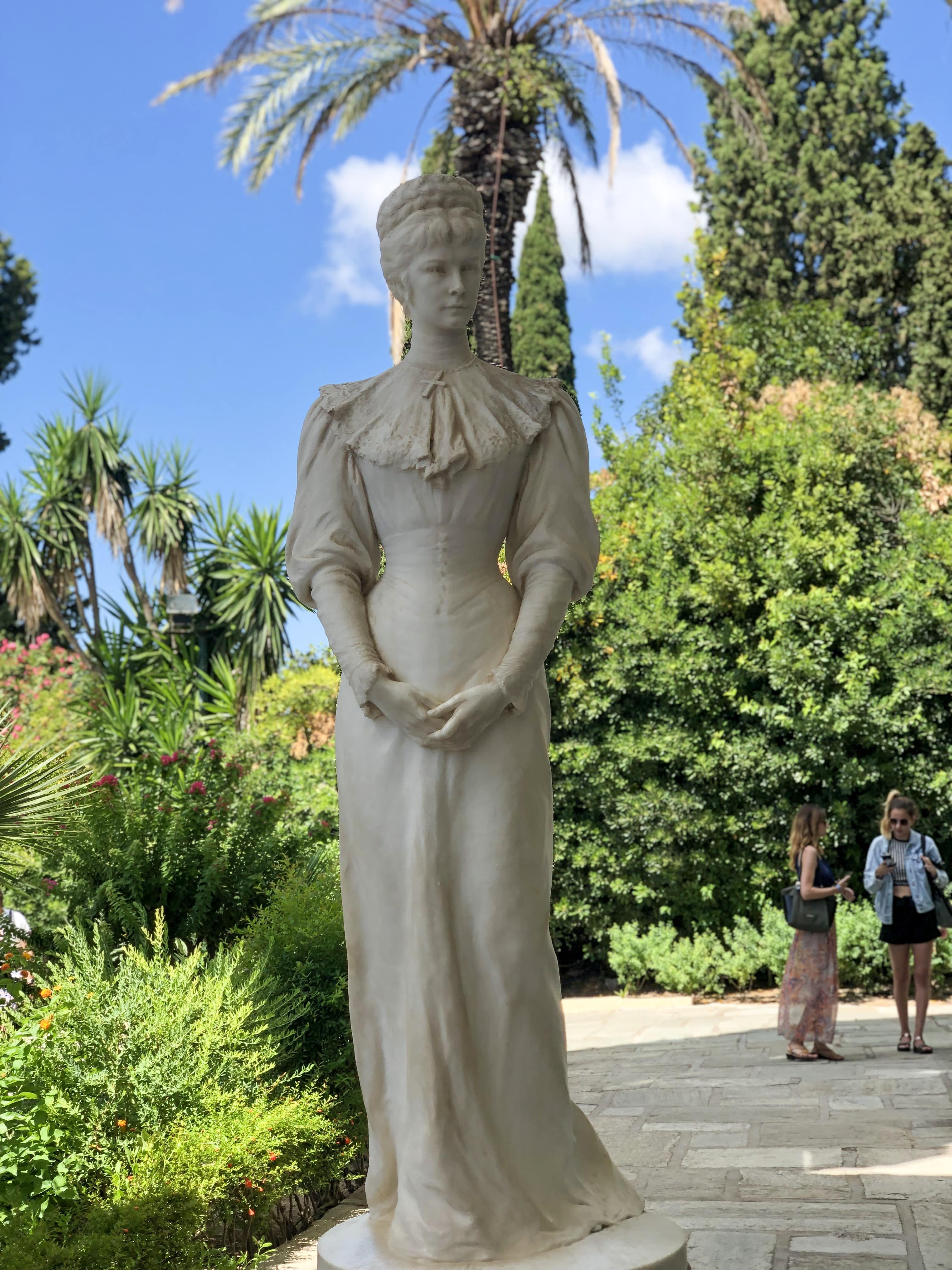 After the palace, we headed over to the Old Town. A really beautiful place to learn some more interesting things about Corfu. The island was the only part of Greece that avoided the plague and 400 years of Turkish occupation thanks to their two Venetian forts. If captured, the island would have served as an important military base for the Ottomans, and their capture could have led to an attack on Italy, and Western Europe.
In the Old Town we also got the chance to stop in a café and try "Corfu Red," a beer that was ranked the second best in Europe. It was very good, I would definitely recommend it if you're ever in Corfu.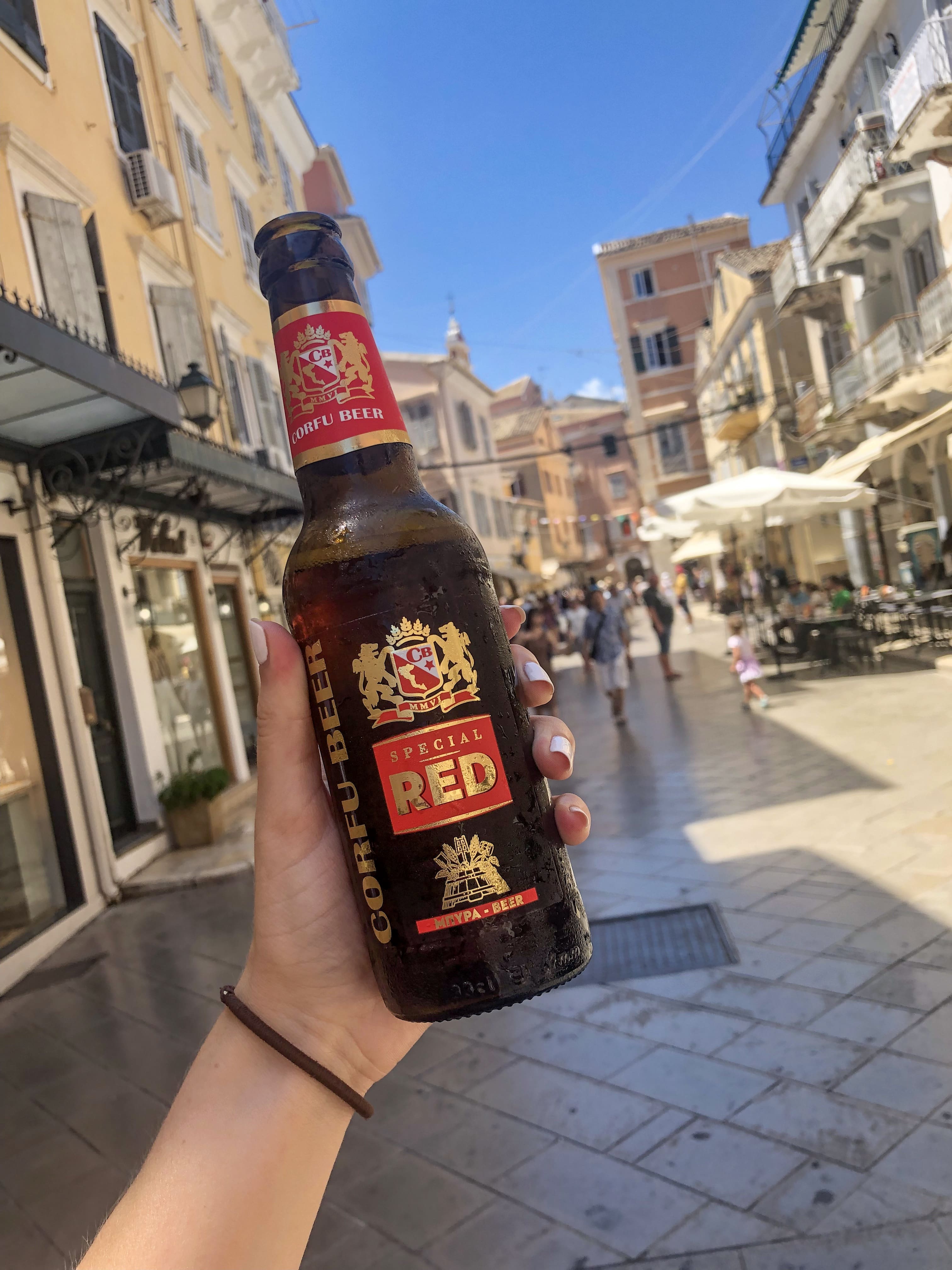 Santorini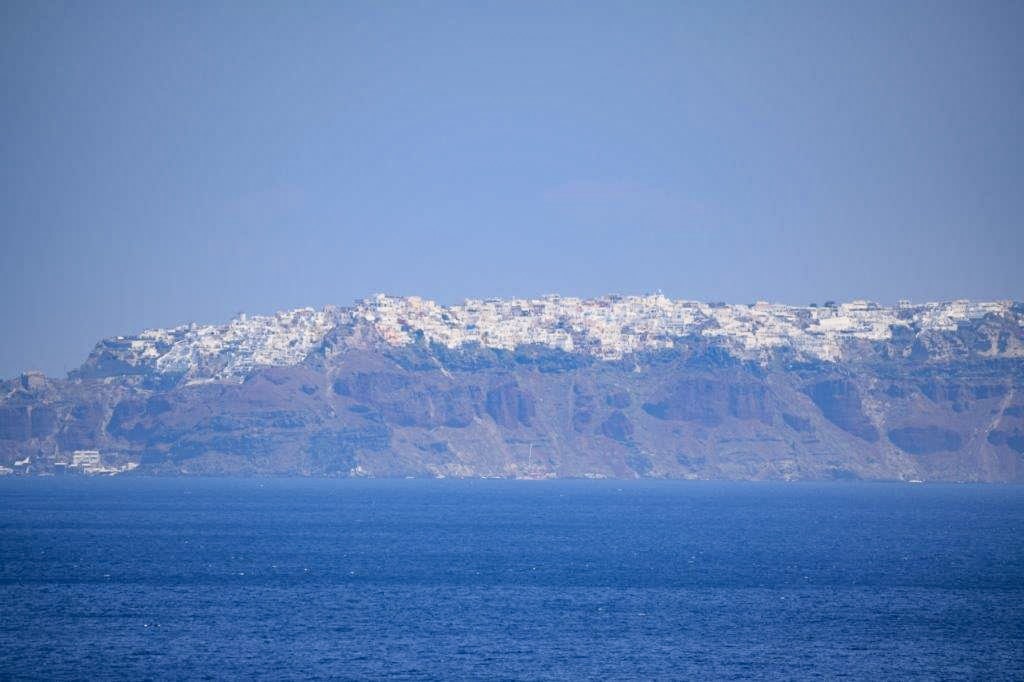 Pulling up to Thira, the main island of Santorini, on a boat was really incredible. The volcanic islands are the location of one of the largest volcanic eruptions in history, and the villages there today are built right on top of it, on the edge of a volcanic cliff.
In my experience, people rarely talk about Santorini outside of houses with blue roofs. So, here's some Santorini facts for you: It rarely rains, and the climate is so hot and humid that crops don't need any irrigation, they just survive on humidity. It also could have been the inspiration for Plato's Atlantis (neat).
The islands had plumbing 3,600 years ago, but the last massive volcanic eruption destroyed everything, while also preserving it. The archeological sites here are older than Pompeii, the Roman Empire, and the Terra Cotta Soldiers. Interestingly, no human remains have been found, and everything left behind was packed neatly, suggesting the people who lived there before the eruption must have known it was coming.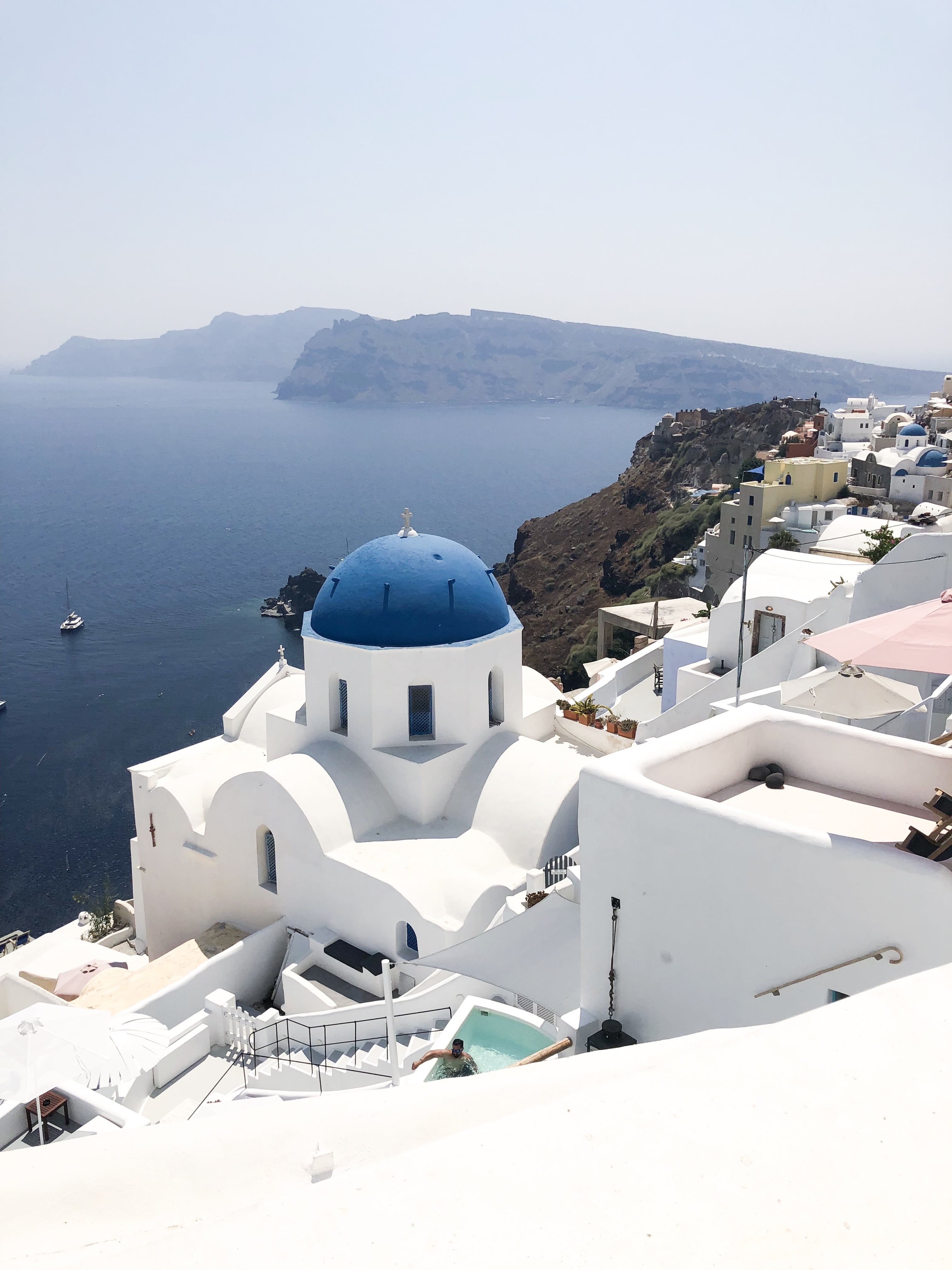 Oia (ee-ah) and Fira are the two main villages on the island. We went to Oia first, which is basically the picture that comes to mind when you think of Santorini. It's made up of narrow streets surrounded by pure white buildings, and of course the blue domes.
After taking in the view, we quickly stopped in a café to try some grilled octopus and another local beer, which were both excellent.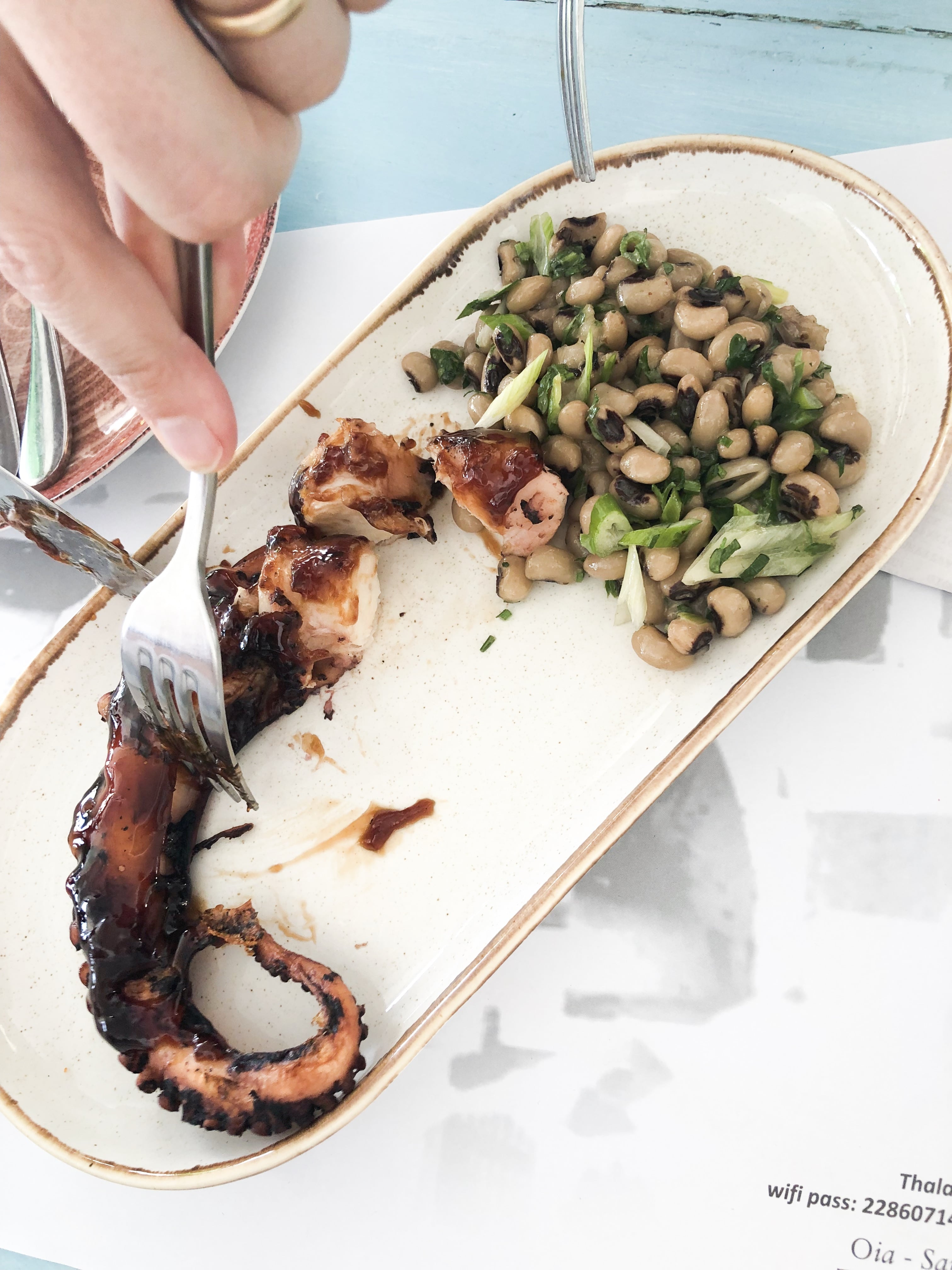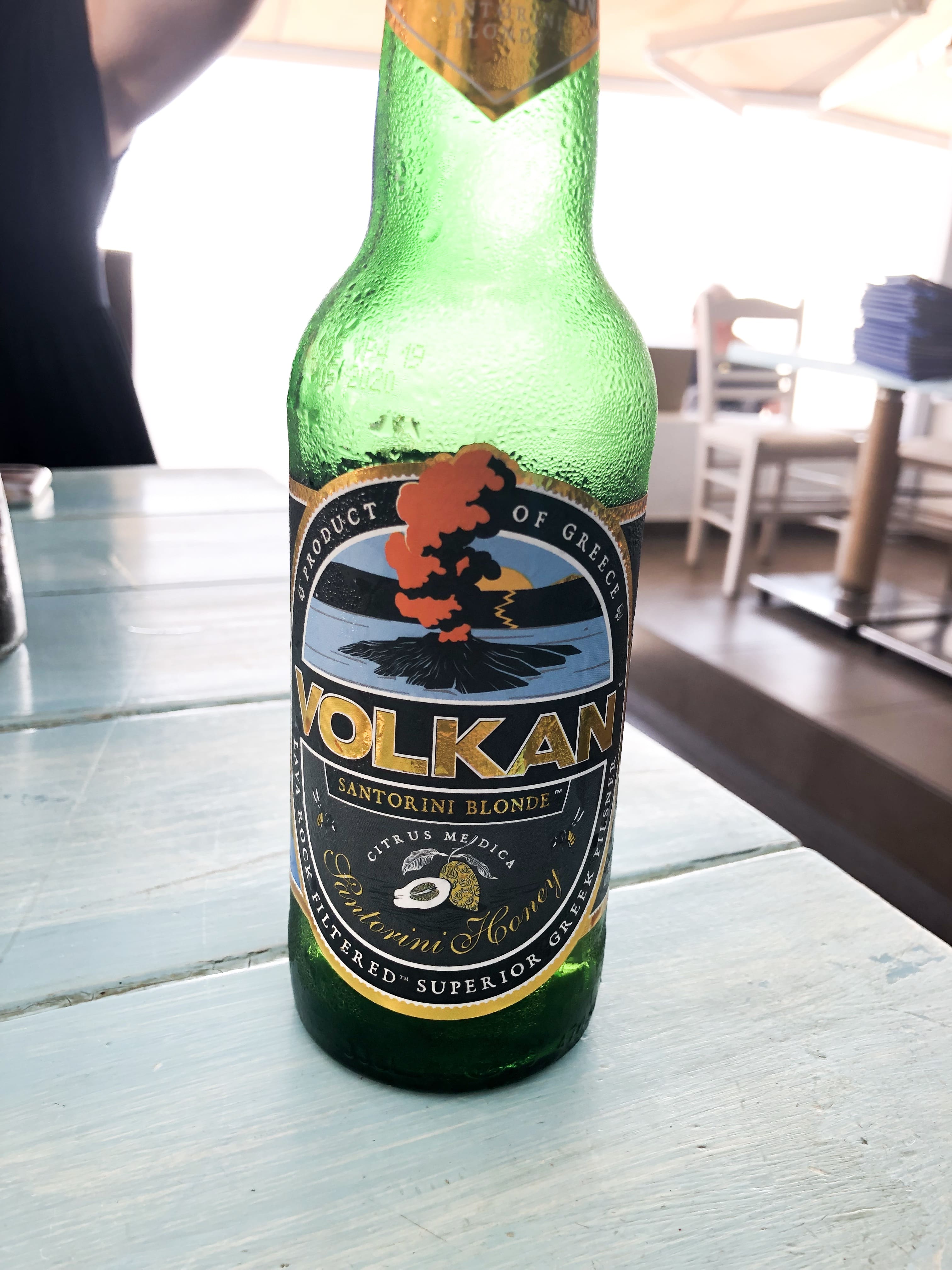 The island itself is pretty ugly, but the architecture is not like anywhere else. It is the only place in Greece that has vaulted ceilings. This helped to collect rain water (when it does rain), the islands' only source of fresh water, and saves as much timber as possible, as trees don't really grow there. The blue and white paint colors reflect the Greek flag. When Santorini was under 300 years of Turkish occupation they couldn't fly their flag, so they painted their houses instead.
While on the island, we climbed up at least 100 steps to a wonderful vantage point in the oldest existing settlement on the island, and attended a traditional "greek celebration." While that was definitely directed towards tourists, I have to admit throwing plates is ridiculously fun, and it's probably the closest I will get to living out my Mamma Mia dreams.
While in Fira, we sat and watched the sunset in a bar built right on the edge of a cliff. Santorini's famous sunset did not disappoint.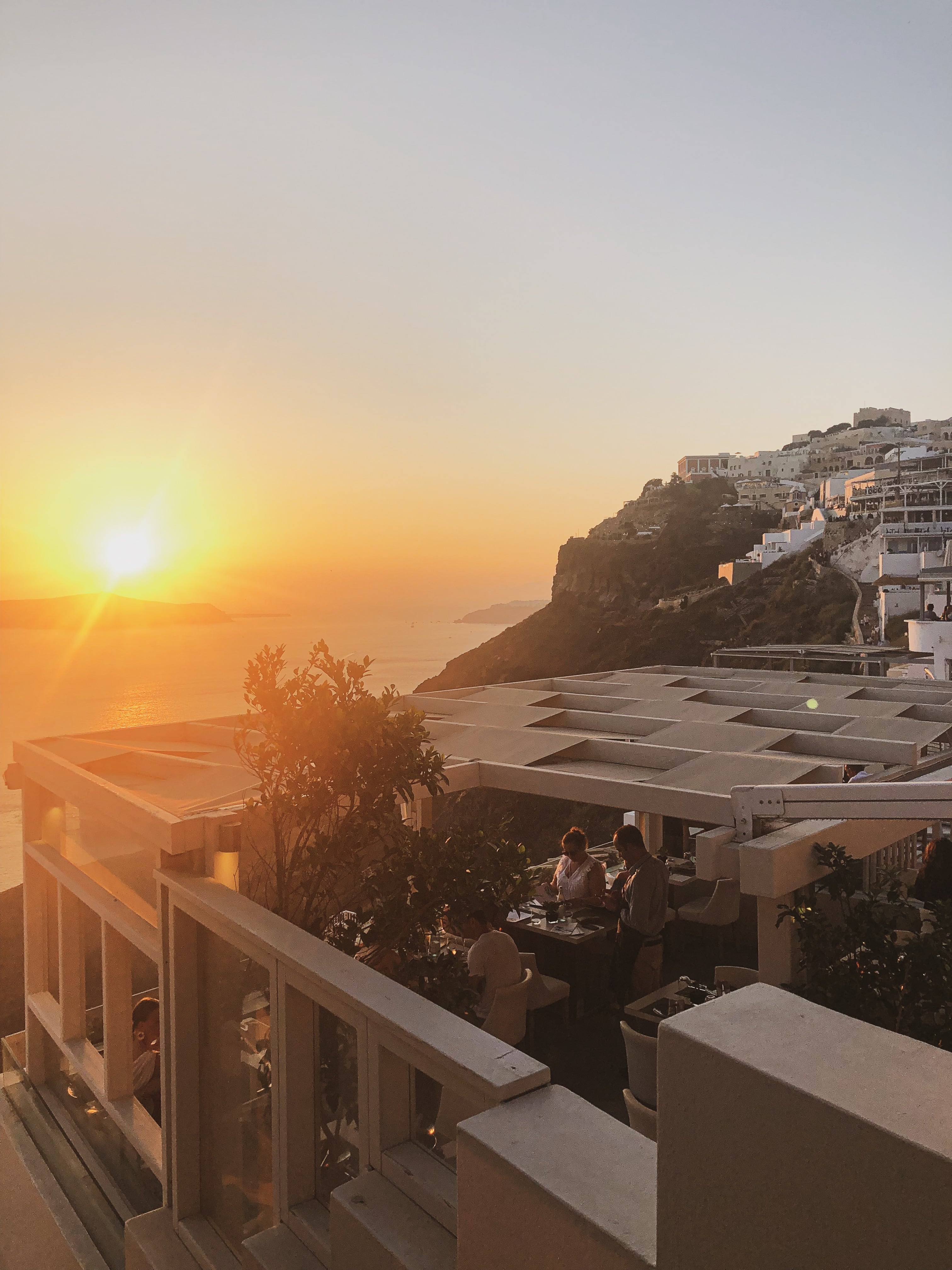 It was definitely a bucket list destination, and I wish I had had a little more than five or six hours there, but I also think one or two nights would have been enough for me. If I could only go back to one place from this trip, I don't think I would pick Santorini which really surprised me.
Mykonos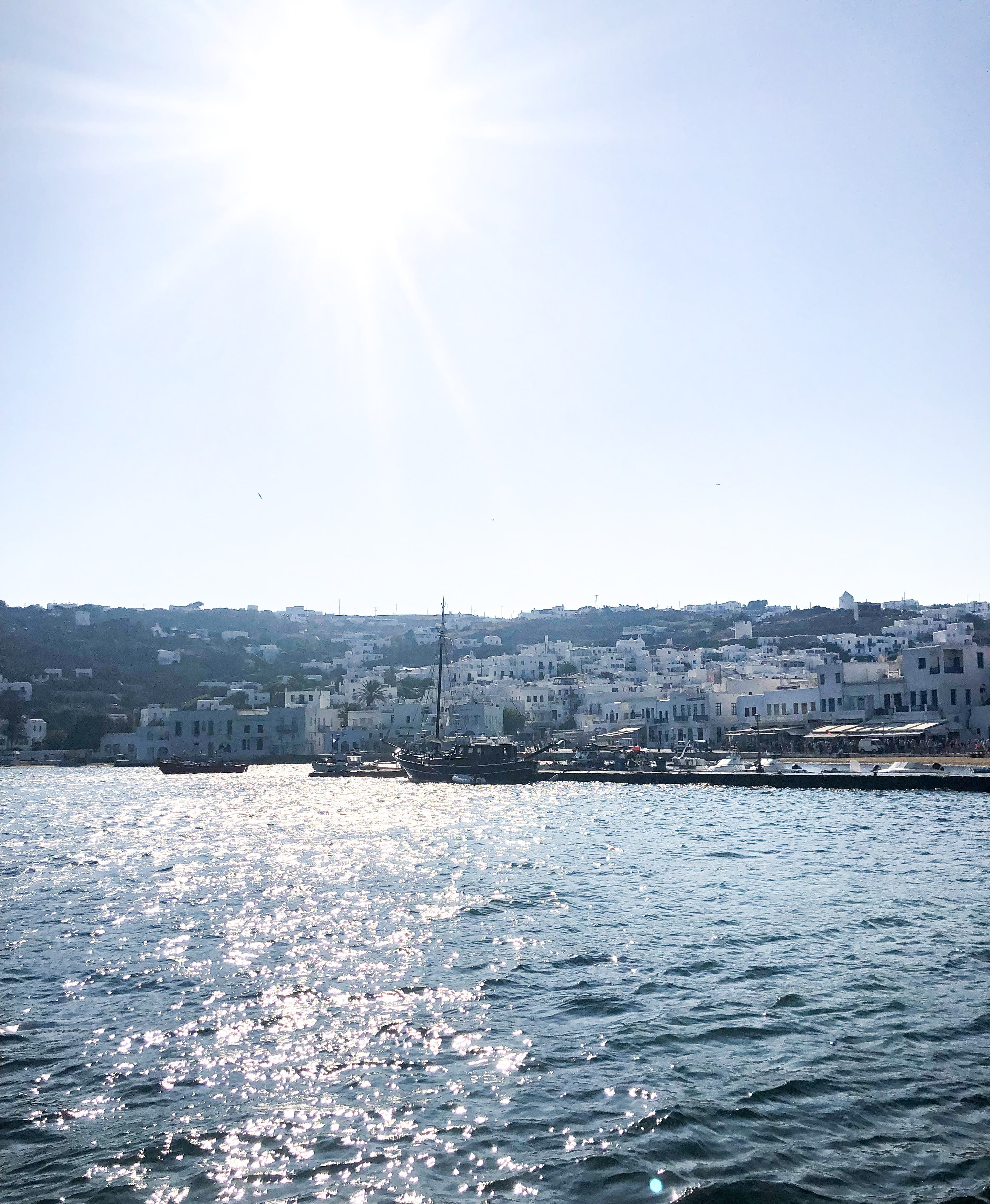 This was the second Island on the east side of Greece that was visited (Santorini was the first). All the islands on the east side have a very similar landscape. They are mountainous, extremely dry, and pretty barren outside of the cities. But, the cities are beautiful and architecturally unique, and that seems to be what draws a lot of tourism (that and the party scene).
All we did on Mykonos, an island known for its night life, was go to the beach. It was a lovely day on a beautiful beach, and the city looked like it would have been lovely, I just didn't really see any of it.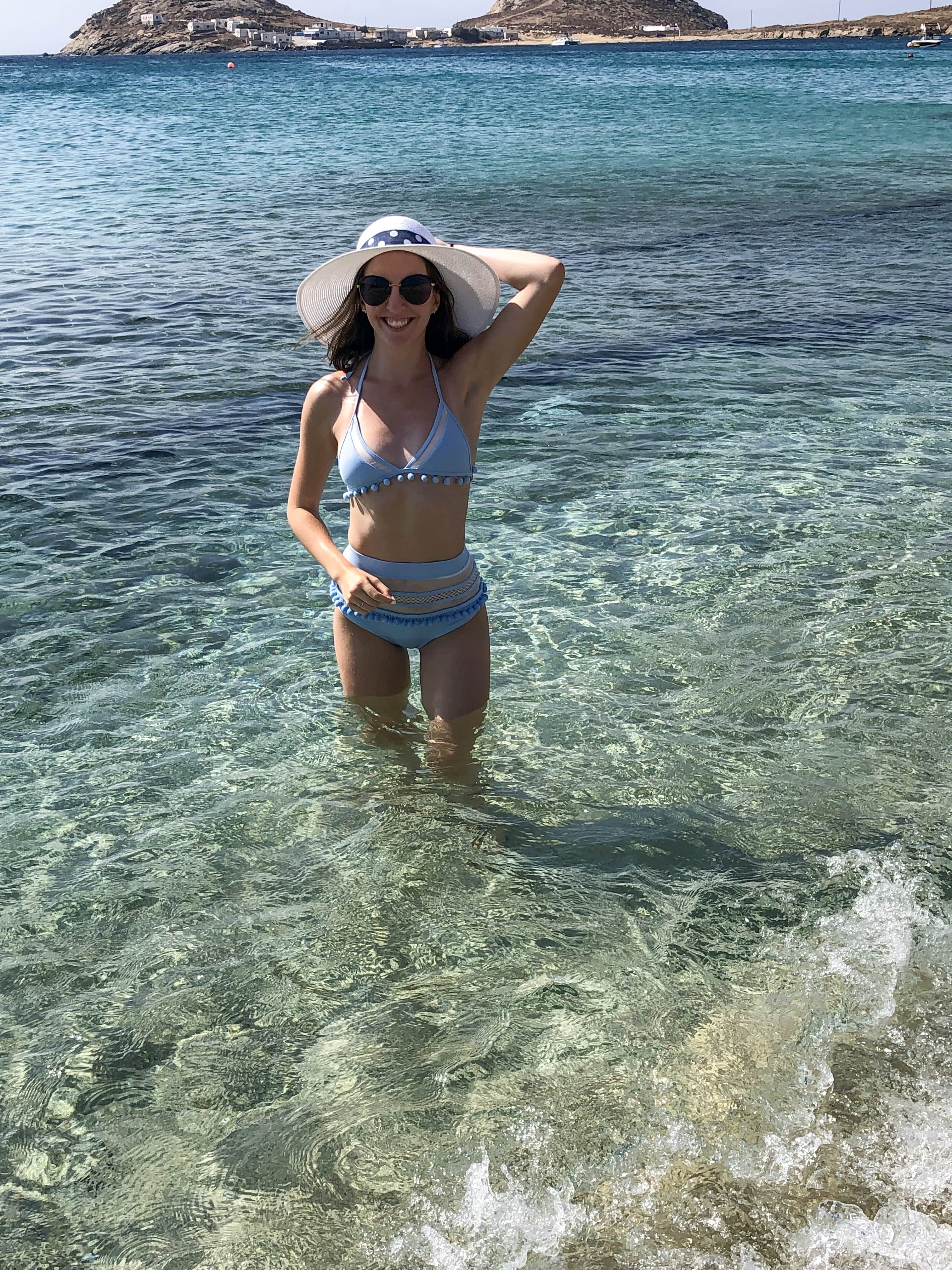 I am also sorry to report that we did not run into Lindsey Lohan, but we did see some of the islands famous 16th century Venician windmills (shoutout to Hannah B).
Argostoli, Cephalonia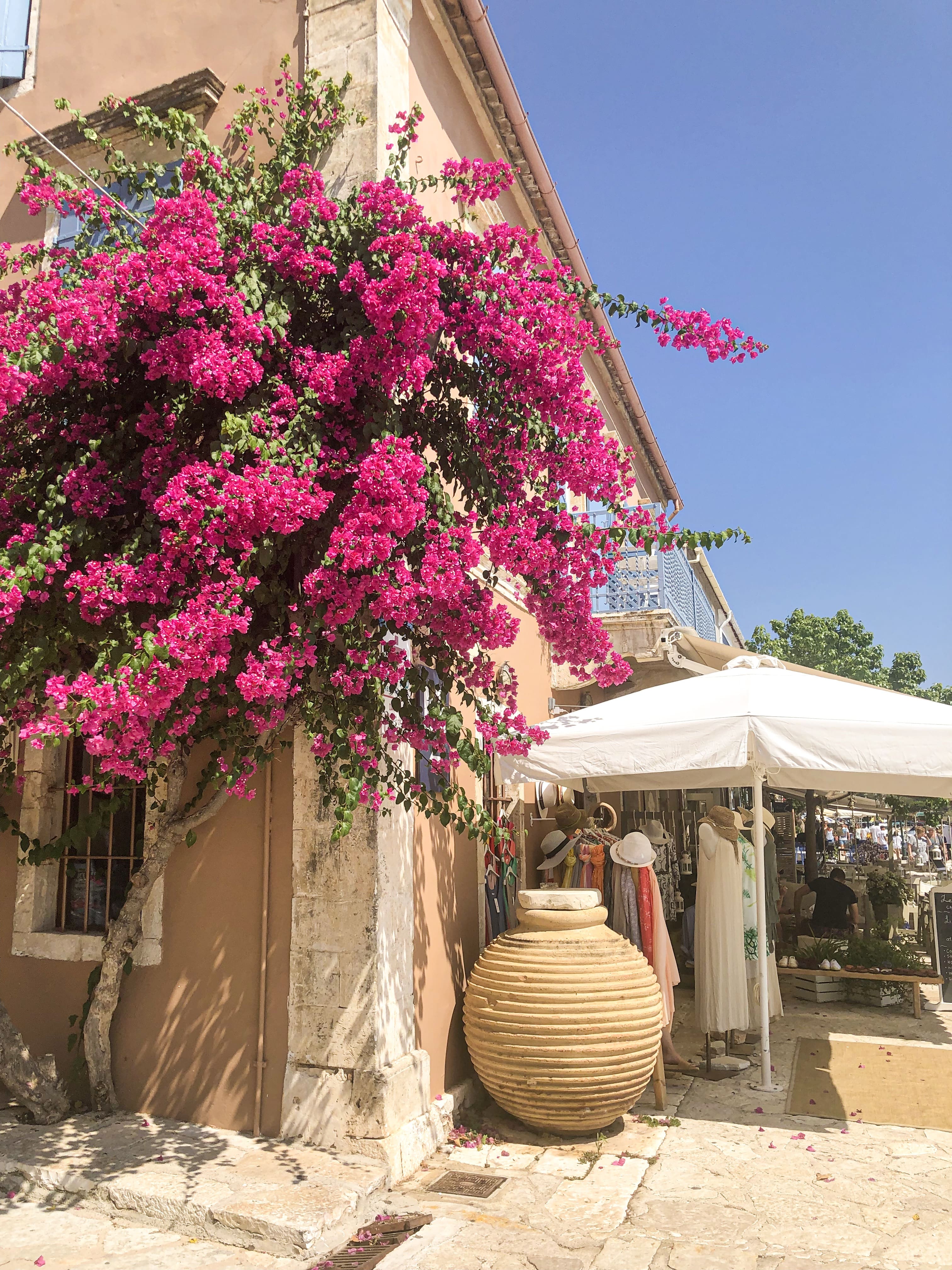 Cephalonia is one of the Ionian Islands on the west side of Greece, like Corfu, and surprisingly might be my favorite place we went, here or Croatia. It was by far the greenest island we went to, with luscious forests, towering Cyprus trees, and awe-striking natural phenomena.
The first place we went was Melissani's lake. It's an underwater brackish lake up in the middle of the island's mountains, (I am not sure how it gets there from the ocean, you'd have to ask a scientist). We took a small boat around the lake and into the cave, and got the chance to observe its striking clear blue water. Really, a once in a lifetime experience.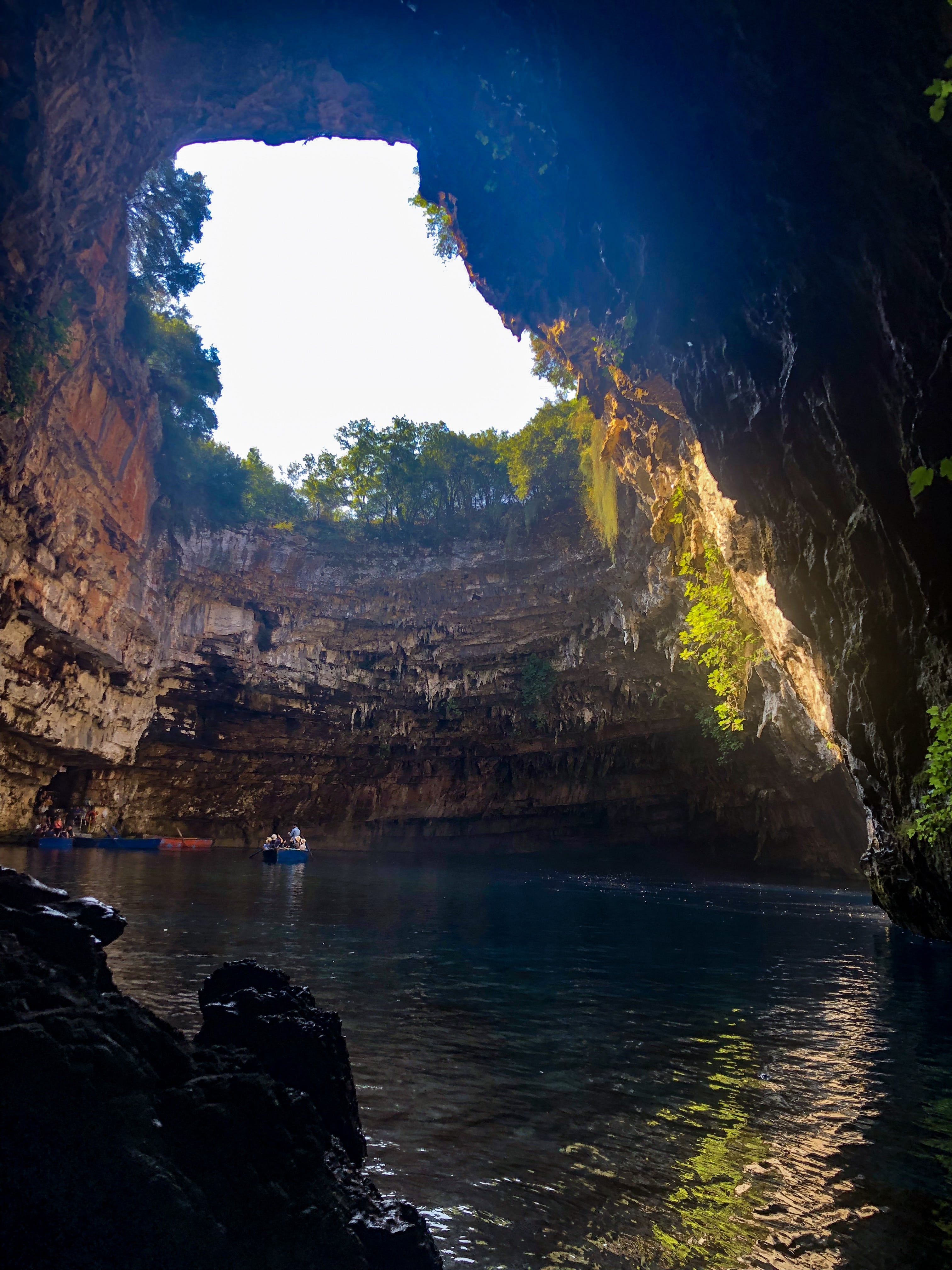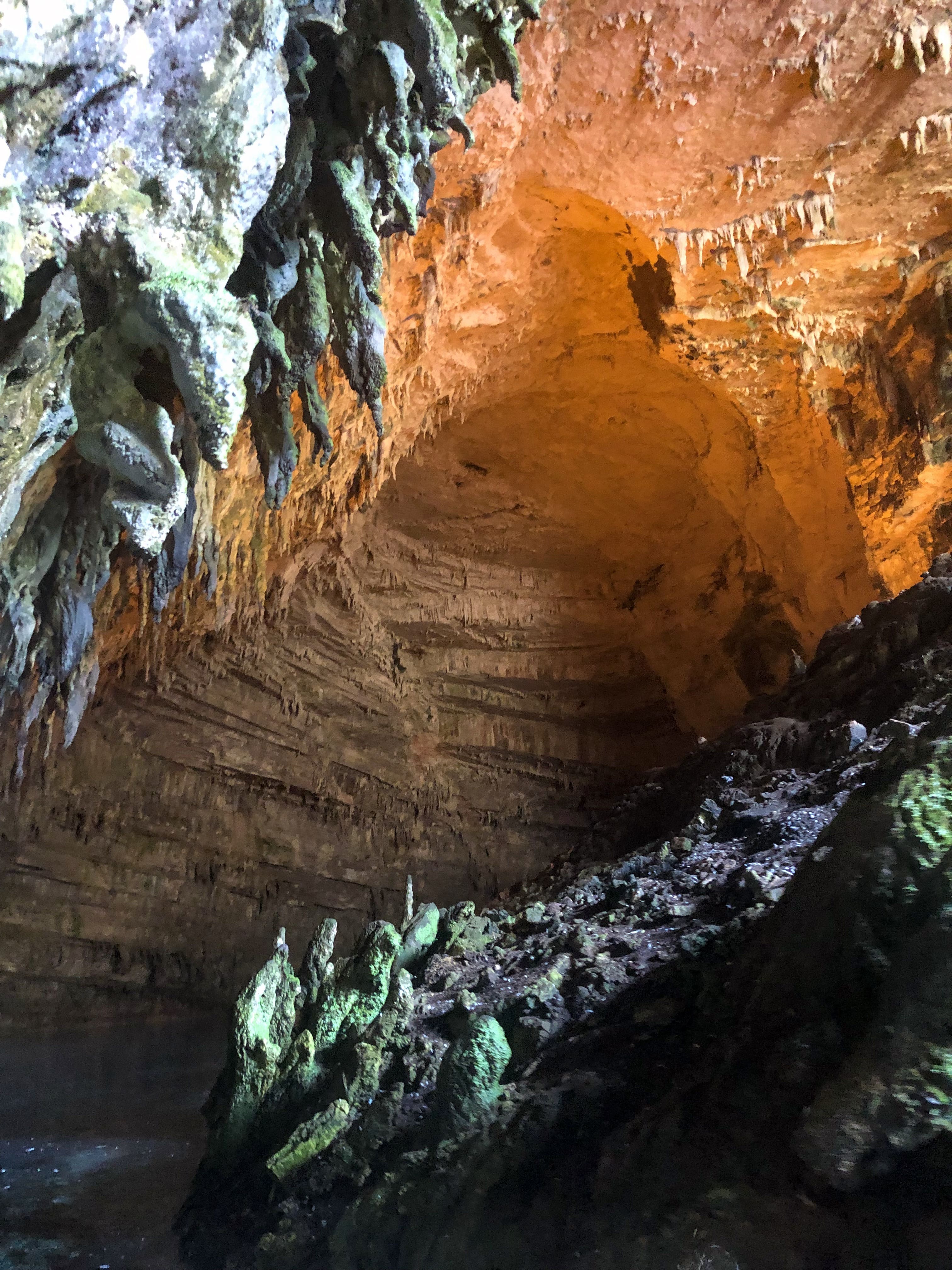 Cephalonia is also home to Myrtos Beach. It's the highest ranked beach in Greece, and one of the world's most stunning. The limestone in the sediment on the island gives the water an unreal turquoise color, and creates an effect where viewers can observe the spiral current offshore from vantage points above the beach. We didn't have the chance to spend any time on the beach, but I would love to return someday.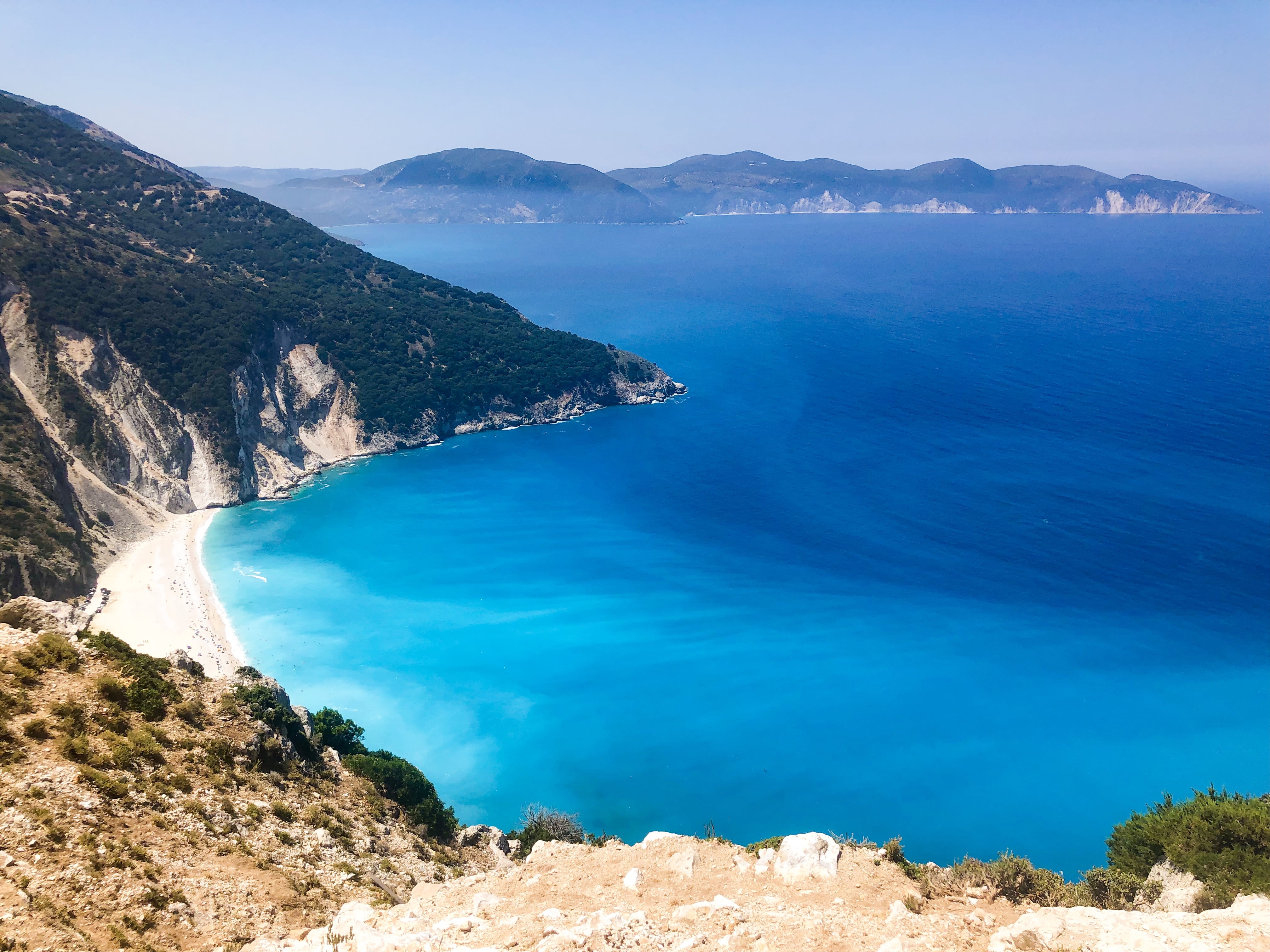 We spent the remainder of our afternoon in the town of Fiskardo. The town's population is only about 300, but it's a popular destination for yachts in the summer. It's a beautiful, quiet little port with plenty of cute shops and cafés.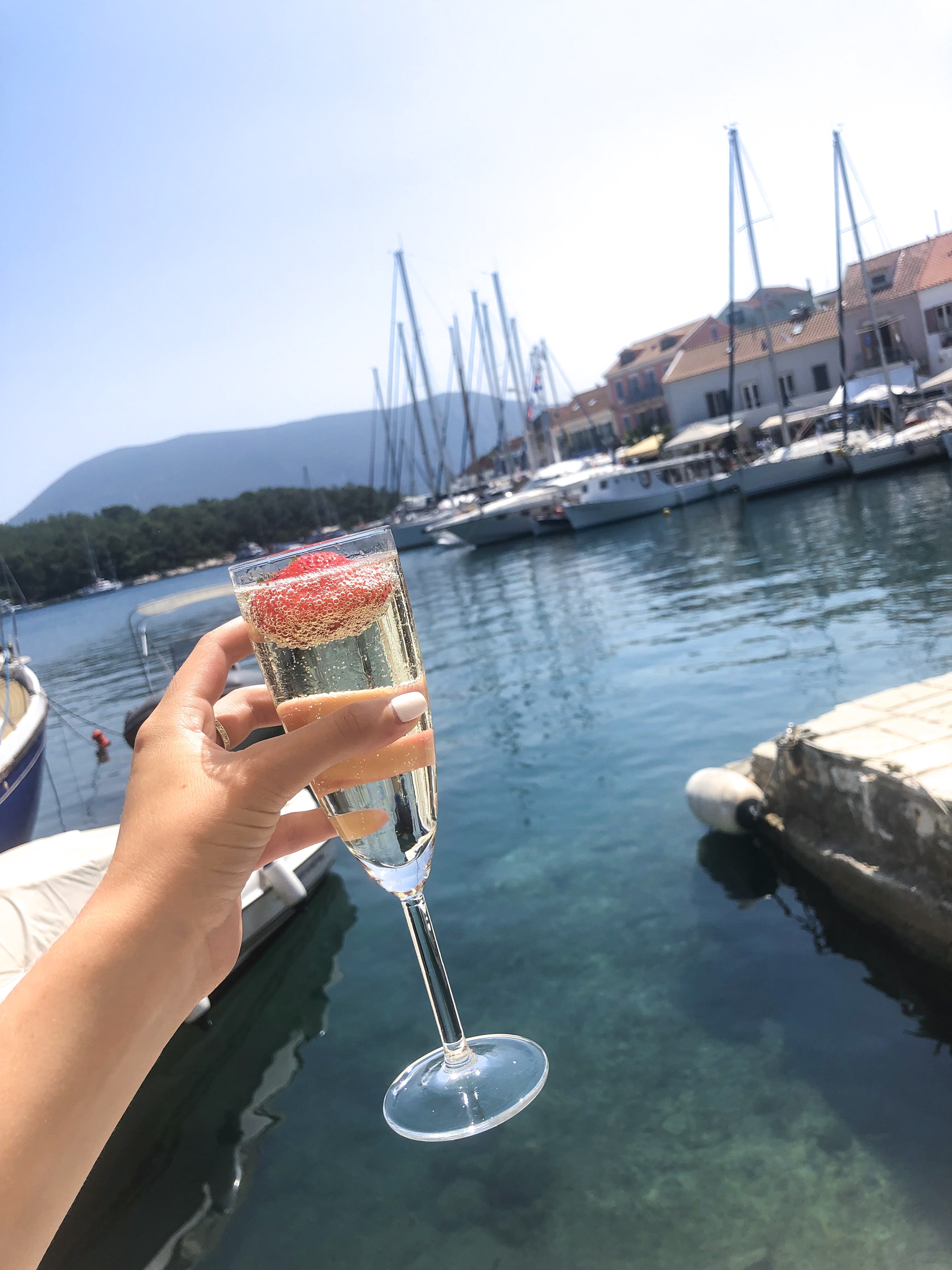 We went to a café called Le Passage and had bruschetta with fresh Cephalonia feta and tomatoes right on the harbor. It was a really relaxing stop compared to some of the hectic sightseeing we had done.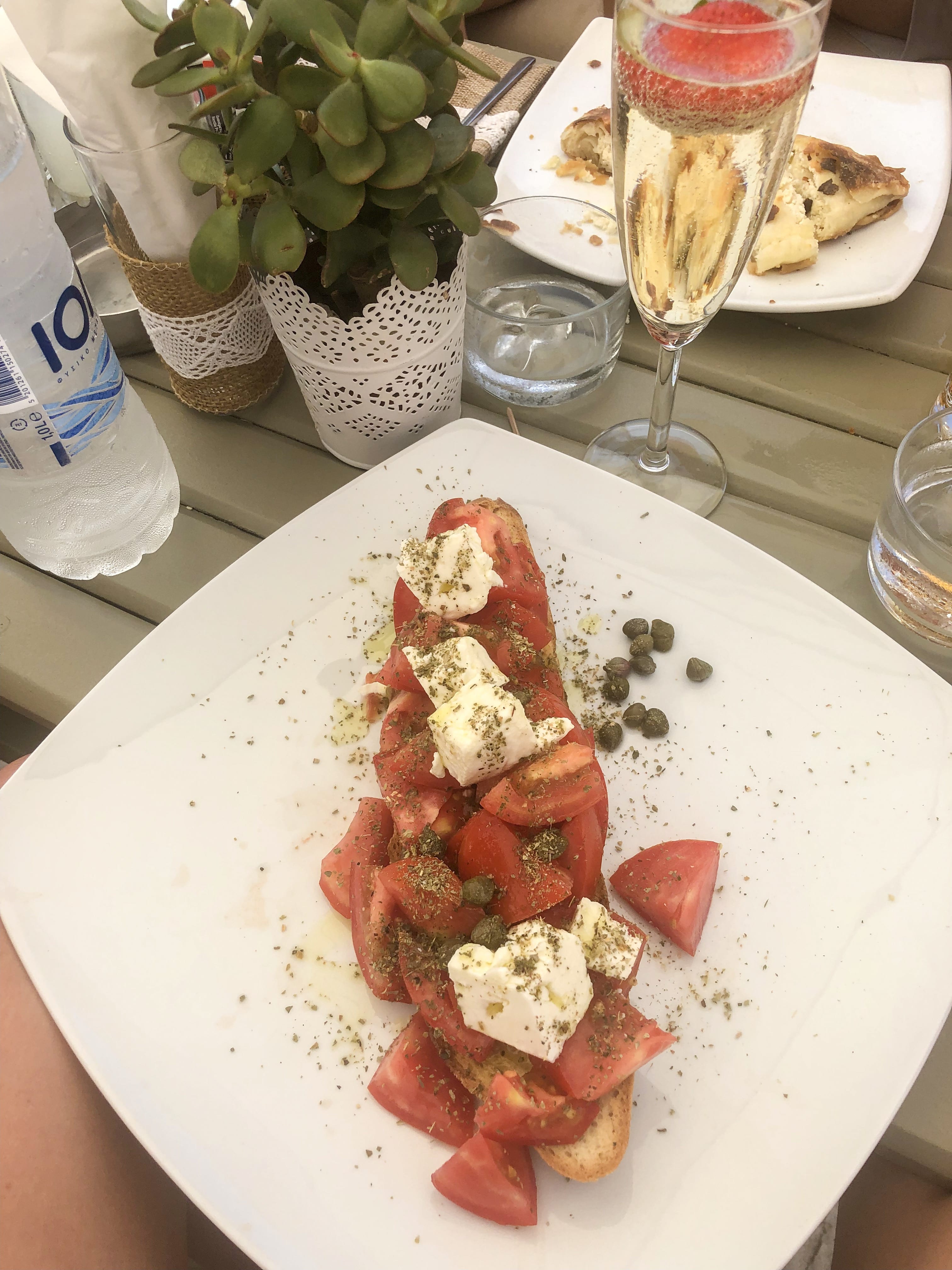 Cephalonia is not known for partying and nightlife like Mykonos and Santorini. It's a quiet, relaxing place to take a break from everyday life. Honestly, maybe that's why I liked it so much.
Overall, this trip was one I will fondly recall for years to come. If you are looking for a way to "survey" as much of the greek islands as you can in a week, especially some places that can be hard to get to without a boat, this is a really great trip to do it.
If you made it to the end of this post, thank you!!! I appreciate you! I'd love to hear from you, or answer any other questions about the trip or any of these places.