TRAVEL ANXIETY AND WHY YOU SHOULD TRAVEL ALONE AT LEAST ONCE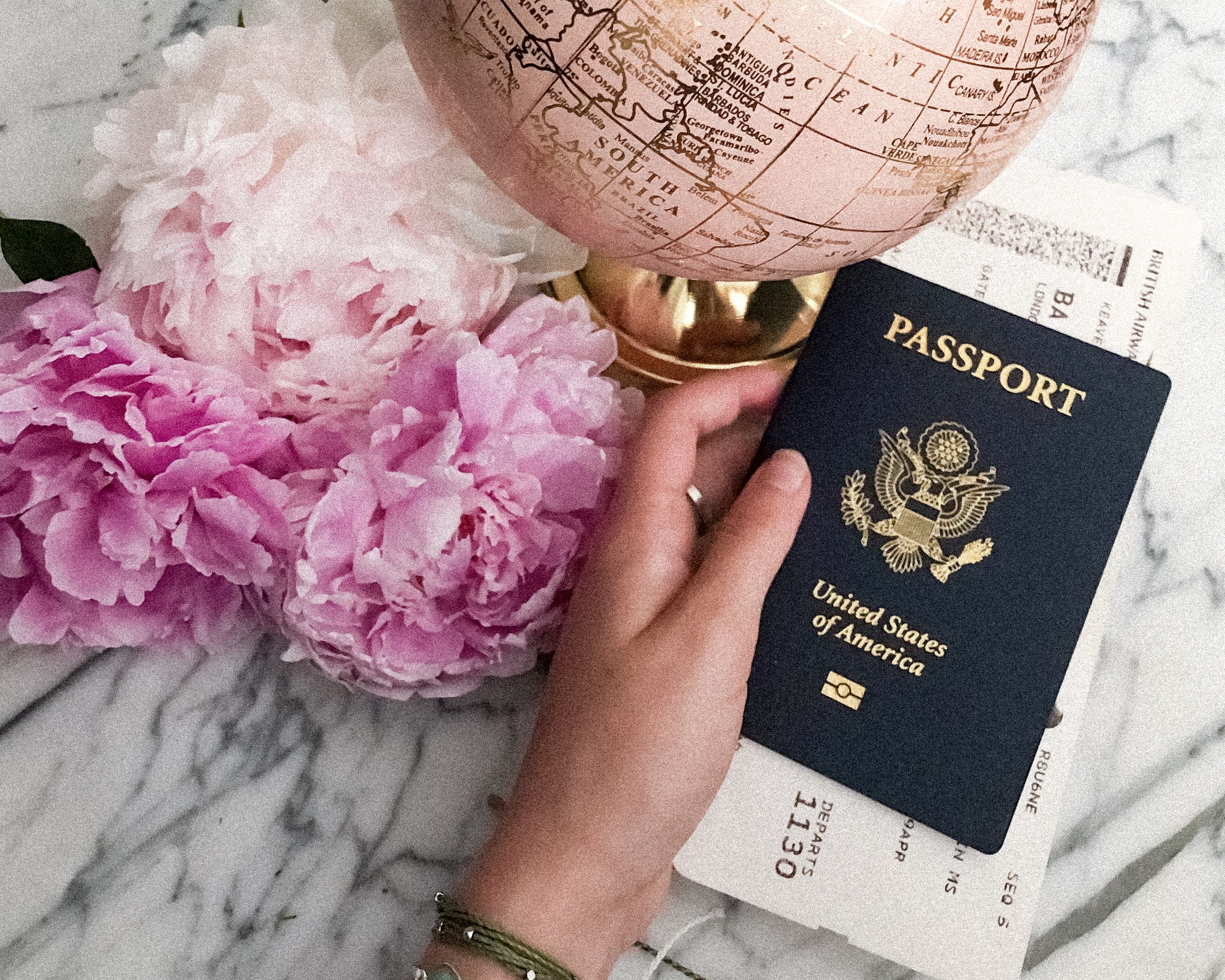 This week I'm spending some highly anticipated quality time with my family in the Mediterranean. But, the last time I boarded a transatlantic flight, I was by myself.
While I've been unbelievably excited for this trip, I've also been pretty anxious about it, a special brand of anxiety that rears its head when I'm traveling. I would be lying if I didn't say there have been nights in the last few months it was hard to fall asleep at the thought of flying over the Atlantic.
On this trip I've had the comfort of my family with me, but it got me thinking about the last time I did this - facing my anxiety and traveling alone.
Last spring my friend Emily was studying abroad in Barcelona and traveling all over Europe on the weekends. I was dying to visit her since I hadn't seen my best friend in almost a year, and of course for the adventure.
We decided to meet up in Monaco. It's an absolute dream destination and the perfect place to visit on a weekend since we knew we could do pretty much everything we wanted to in a few days.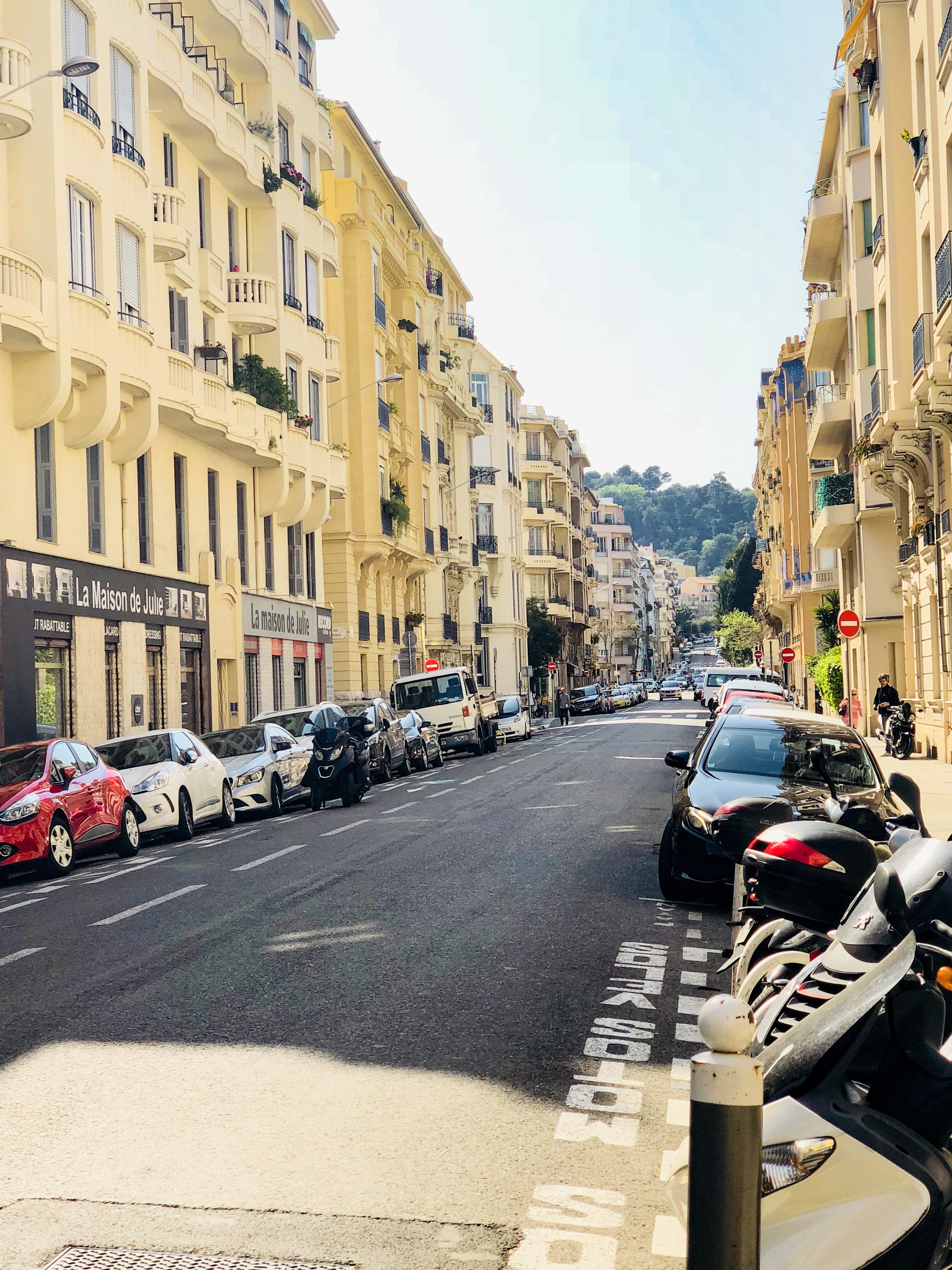 Since Monaco is so small, you can't really fly direct from Philadelphia (where I was living at the time) to Monte-Carlo. I had to take a train from 30th Street Station to Newark, fly from Newark to London, and then fly from London to Nice before finally taking a train to Monte-Carlo.
The plan was that Emily and I would meet up, stay a night in Nice, and take the train to Monaco in the morning. As it got closer, Emily found out that due to her finals schedule, she was not going to make her way to Nice until very late at night. Totally fine, but it did mean I was going to be on my own for the day.
So many thoughts raced through my head as I started my journey. Sure I fly alone a all the time, but that's domestic. What was I going to do when I got to France? Was I going to be able to get to the hotel? Were the cabs going to be safe? What was I going to do after I checked into the hotel? Was I going to have to eat alone? I don't speak more than a few words in french—what if no one understood me?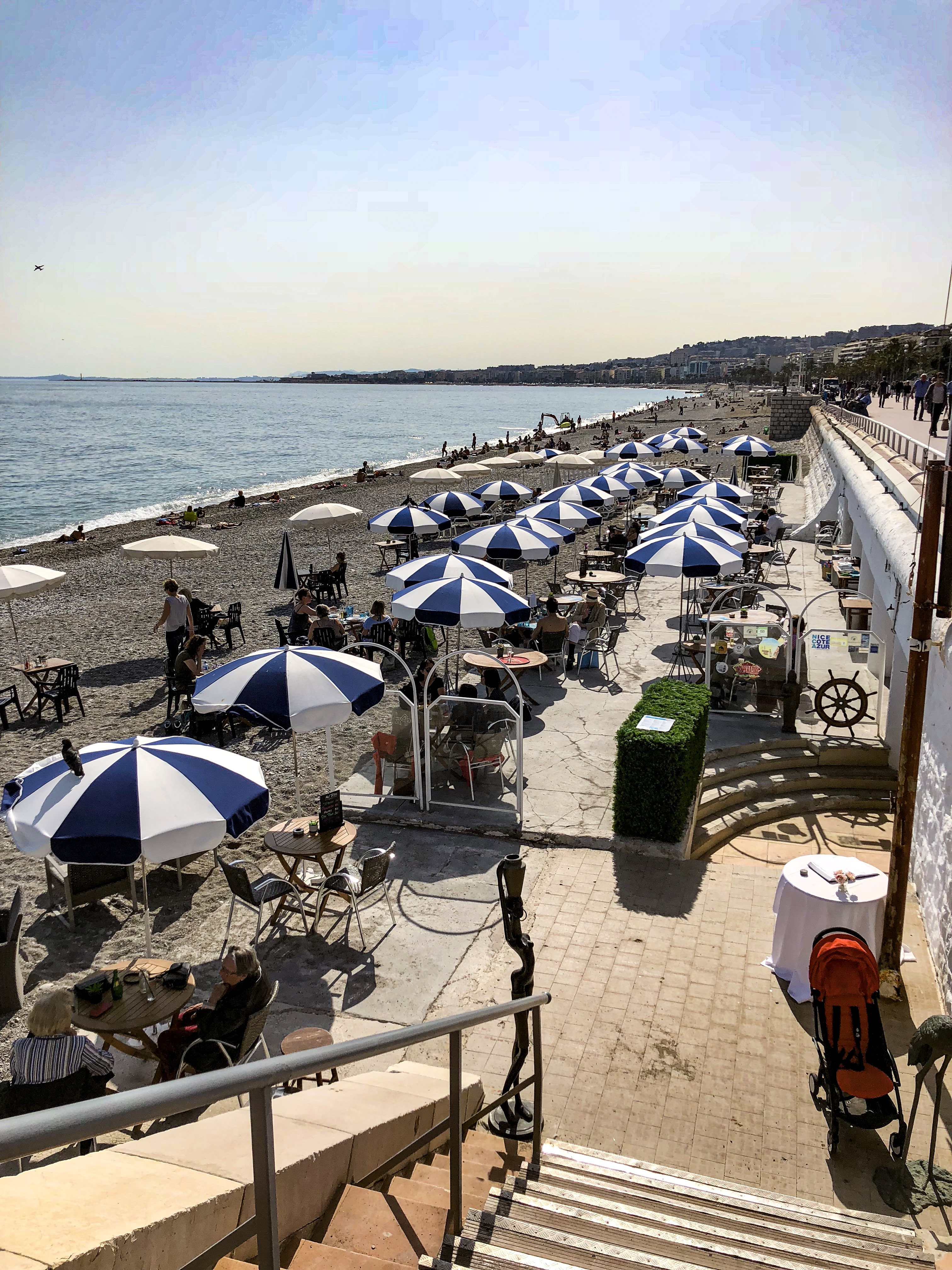 As I boarded the plane in Newark my thoughts we're practically screaming at me. You don't have to do this, why are you doing this is all, this is so stupid, GET OFF THIS PLANE.
Of course I didn't turn back and head home, but I really had to focus on not panicking for the first half hour in particular.
Once I landed in Nice I got myself into a cab, checked into the hotel, put my luggage down and threw myself on the bed. After taking a few huge deep breaths I made the decision that I had to go out and explore on my own. What an absolute waste it would be not to.
I changed my clothes, gabbed my wallet and my room key, and headed out into the world. The hotel was only about a mile from the coast, so I just decided to walk in that direction. Once I made it to the beach, I saw one of the most picturesque little cafés imaginable.
At this point, the anxiety around asking for a table in a french and alone kicked in again. While it seems silly now, I texted my mom from half-way across the world to ask if I should go down there, or if it was weird to sit by myself. Of course she told me I should go down, and like always, my mom was right.
I sat and looked out on one of the world's most beautiful coasts at a little café all by myself. The rest of the day I wandered around the beach and the streets of Nice, watching the street performers and people walking by. I got a gelato that ended up being dinner (my internal clock was all off at this point), and picked up a bottle of wine on the way back to my hotel.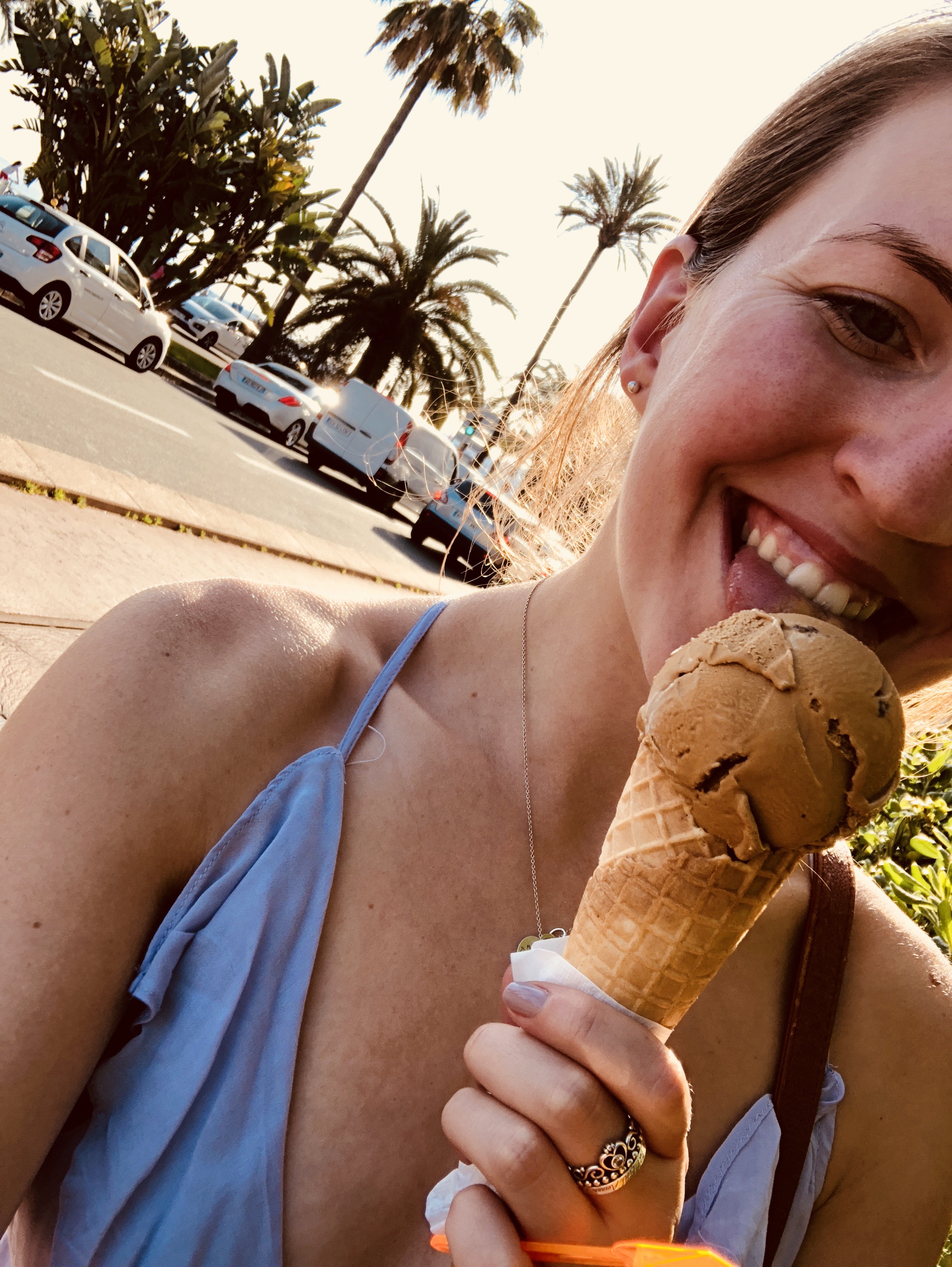 Soon after, Emily met me there and we turned in for an early night. In the morning, we packed up and went to the train station, embarking on our Monte-Carlo adventure.
We had an absolutely incredible few days together. I got to catch up with my best friend in one of the most enchanting parts of the world. It's an experience I am incredibly grateful for. (If you want to hear more about my trip to Monaco, what we did, and how we planned for it, let me know!)

In a much less exciting turn of events, my experience on the way back was by some definitions a worst case scenario (aka young girl getting stranded alone in a foreign country… very good for the anxiety as you can imagine).
I ended up stuck in a terminal past customs in the Nice airport for about 7 hours with a crazy flight delay. When the flight finally left, it was clear we were not making it any farther than London that night (I only called home crying once… ok maybe twice… sorry Dad).
When we finally did make it to London, I had dinner in the hotel with a couple who was on the same flight from Nice, and in the same situation I was. They were teachers from America, and these people were so kind and compassionate to me during the whole debacle. Not only did they invite me to eat dinner with them, but they had stuck with me from Nice, to Heathrow, and all the way to the hotel. I am truly grateful for them and their kindness towards a stranger.
We later grabbed a beer at the Hotel's pub with a few more people from my flight, including a Canadian man who's wife had already made it back home, because it seemed like something we should do during our short time in London. Soon after, we said our goodbyes since we were all on different flights in the morning.
On that flight back from London to Philly, all I could think about was how proud of myself I was that I went. While I was in Monaco I had the comfort of my friend of course, but all the traveling I had done on my own, something that at times had seemed an unimaginable feat. If I hadn't gone, I wouldn't have have had this incredible experience with my friend. Plus, even in the case of things actually going wrong, I not only survived, but I met some truly wonderful people.
What I didn't know when I boarded that plane in Newark was that I really did need to do this by myself. On this trip I had faced, and beat, my anxiety. Writing this, I'm still proud of myself.
That doesn't mean I'm cured by any means, Like I said, I still had some sleepless nights in anticipation of this trip. It also took some serious encouragement from my mom to go on another entirely separate trip with Emily last summer (which yet again, I was SO glad I did).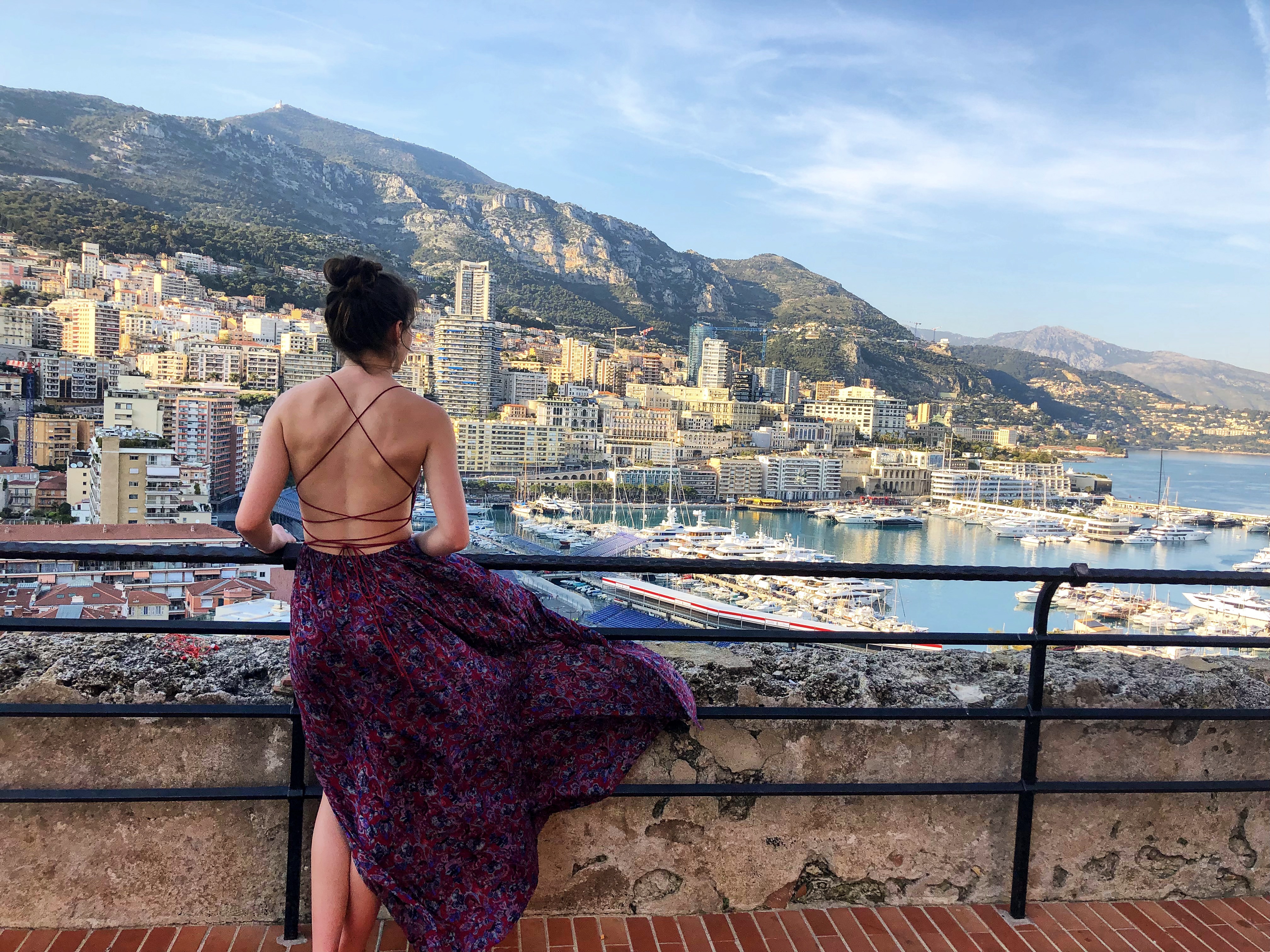 Anxiety is something that a lot of people, including me, will always live with. That's just a reality. If you have anxiety about traveling (or anything), please try and remember that you're not defined by it. Try not to let it hold you back from things you know you'd love to do. I know that's much easier said then done, but if I've learned anything from diving and traveling, sometimes the best thing is to not think, just do.
Buy a ticket to anywhere when you're feeling brave, and don't look back. No matter what that little voice in your head says. You are not your anxiety.