WINTER TRIP TO BURLINGTON, VT: WHERE TO EAT, STAY, AND WHAT TO DO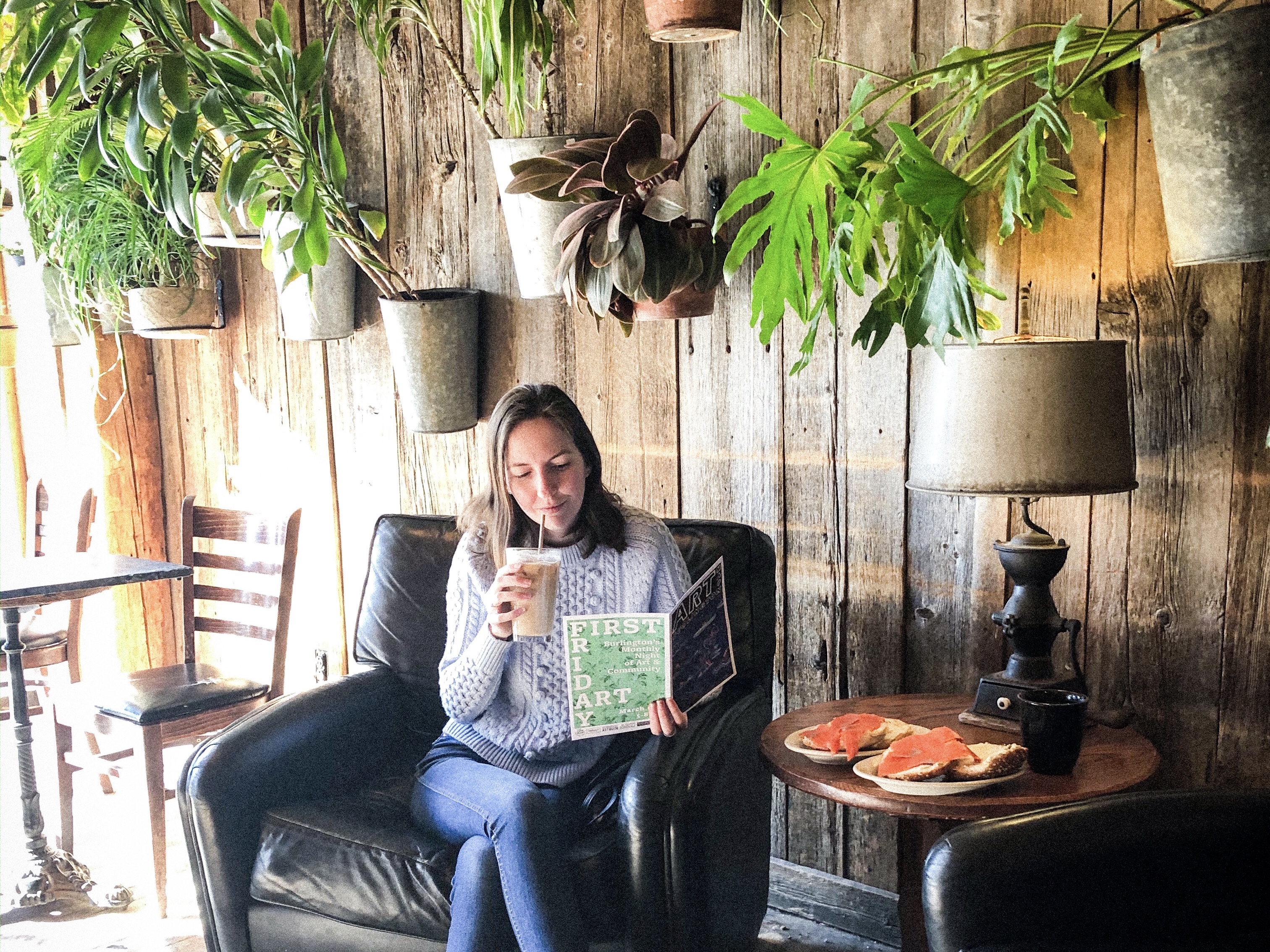 Friday, Mar. 13, 2020
I recently traveled to Burlington, Vermont for a little winter retreat. The mountain air and chance to unplug was just what I needed. It was a wonderful getaway that I will not soon forget, and I wanted to share my highlights!
This post doesn't include all the things we did while up north, but they're definitely the best! For a winter trip to Burlington, Vermont, here's where to eat, what to do, and where to stay!
DINING Monarch and the Milkweed Brunch
This place was a recommendation from our hotel. It's a pretty small, relaxed café and wine bar. You might have to wait a bit to sit for brunch, but it was well worth it! I had the chicken and biscuits and they were to die for. The biscuit was surprisingly sweet, but in the best way, which complimented the savory pepper sausage gravy and fried chicken nicely for a mouthwatering combination. The bloody marys were great, and the pastries looked delicious, but we were much too full to try them!
Coffee and a quick bite at Muddy Waters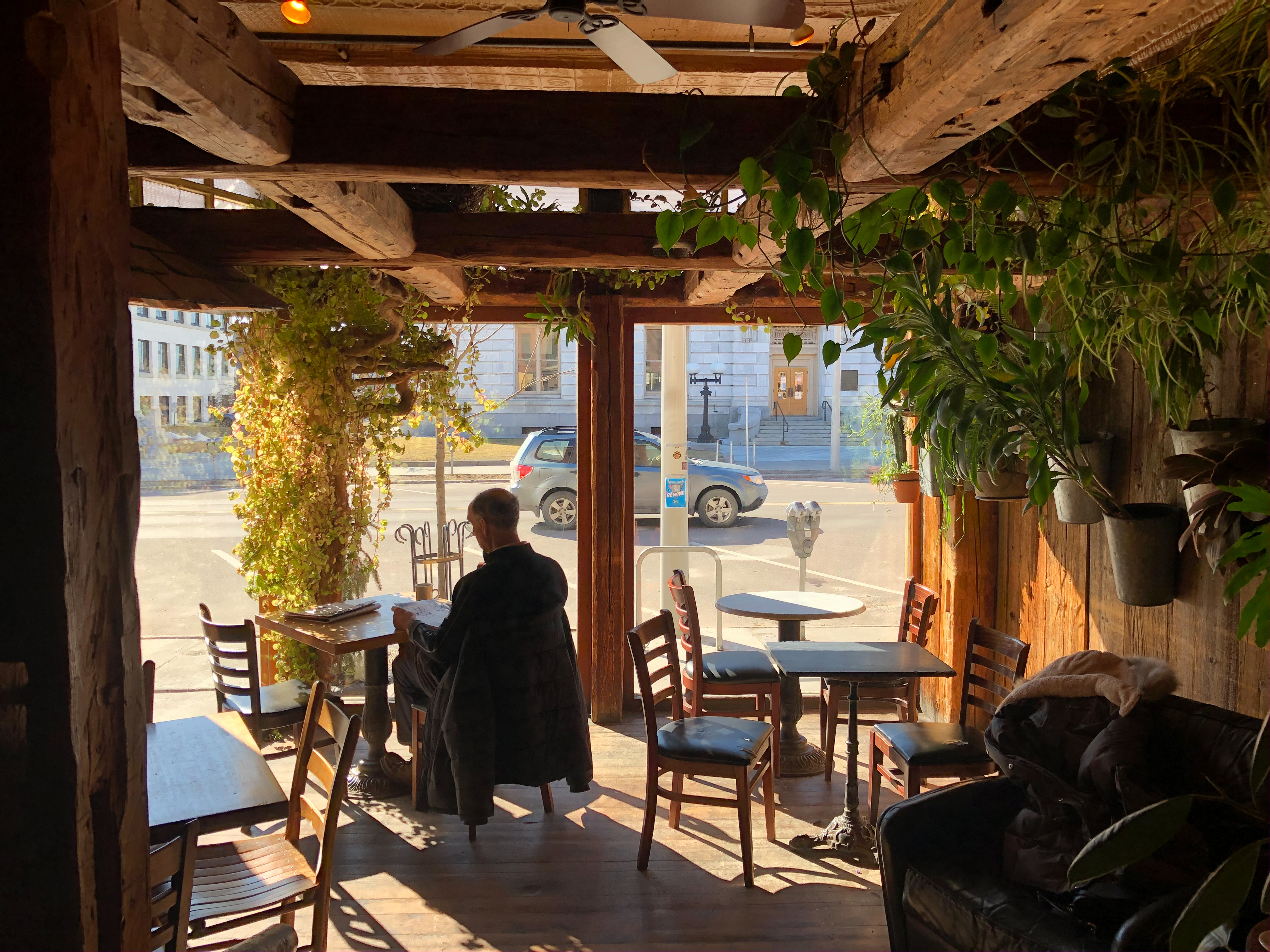 This was the cutest place to stop in the morning for a bagel and a coffee. I really enjoyed that you can sip your coffee out of a real mug and sit and stay a while, or take it to go. Plus, all the plants made this place feel like a little oasis to kick off the day.
Hen of the Wood For Drinks and Dollar Oysters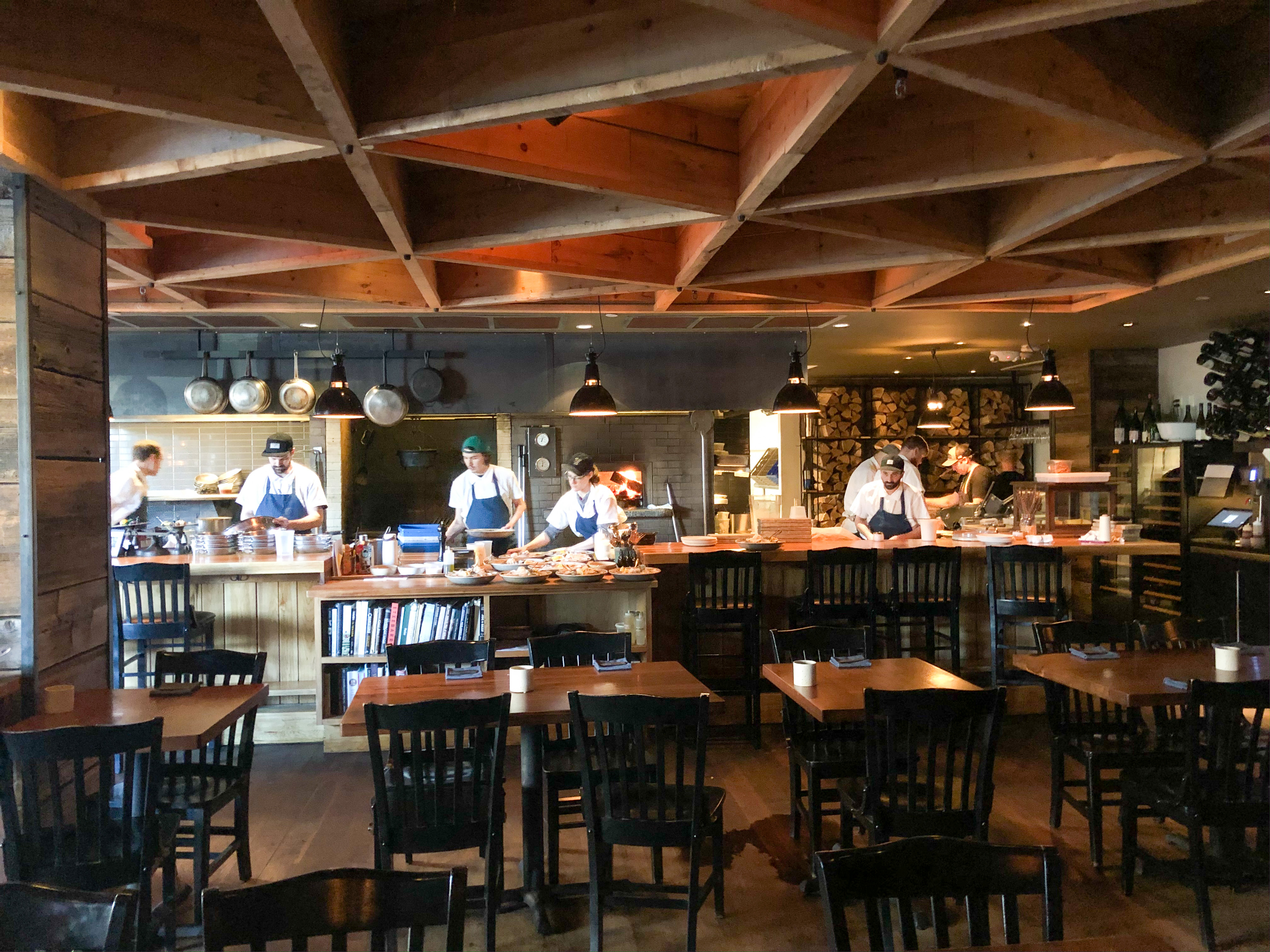 This restaurant feels polished and professional, yet still a quintessential rustic Vermont experience. Even better, every day from 4:00 to 5:00 PM is dollar oyster hour at Hen of the Wood. The menu changes daily, so it's a little hard to recommend anything from it, but it's all fresh, local, and simple yet elevated. It's a cozy spot I would look forward to going back to.
Dinner at Leunig's Bistro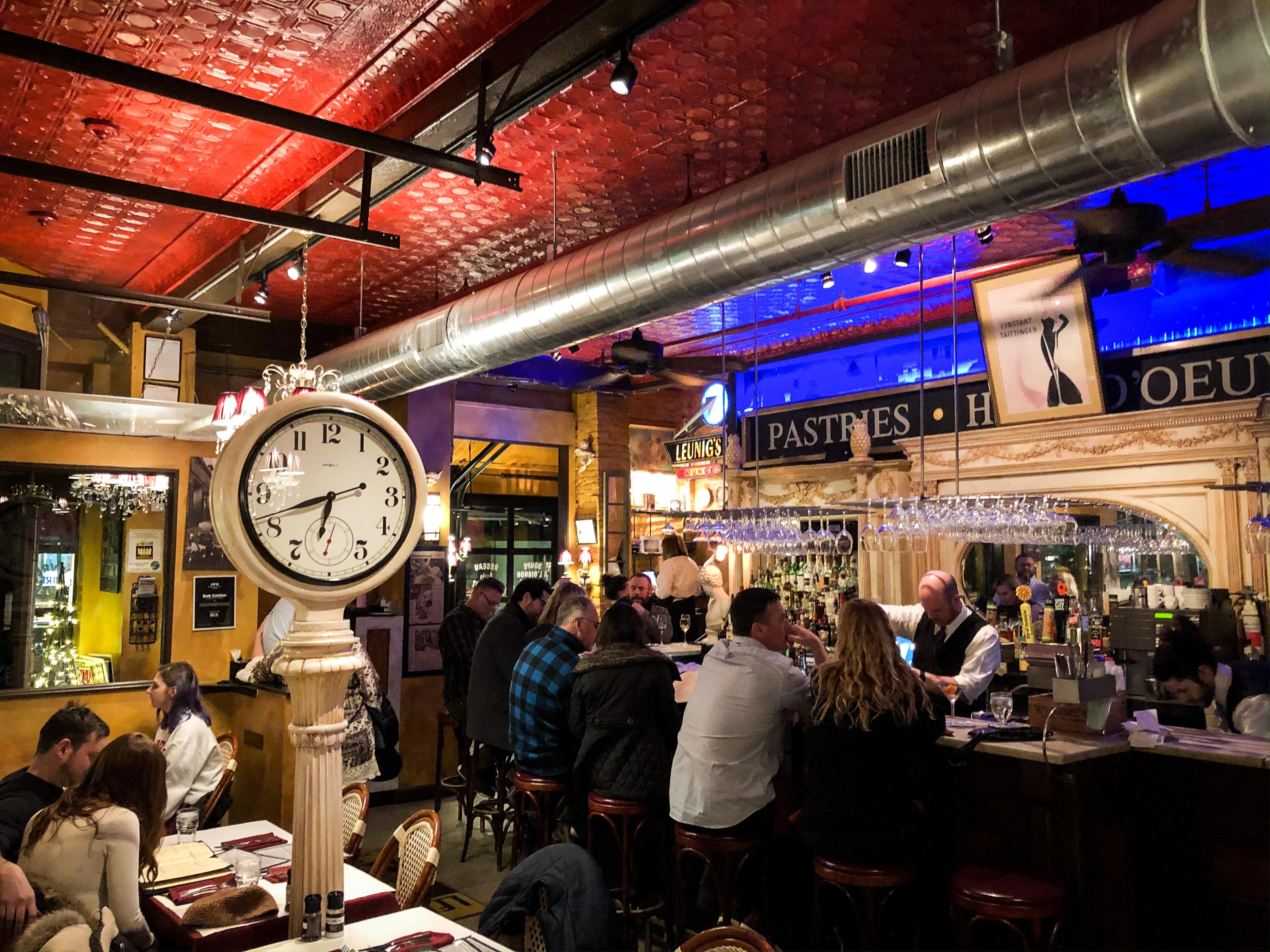 Leunig's Bistro is one of the oldest operating restaurants in downtown Burlington. It is a french bistro and bar in the center of the Church Street Marketplace. Its famous for being one of Burlington's best hottest spots, and a little slice of Paris tucked away by Lake Champlain.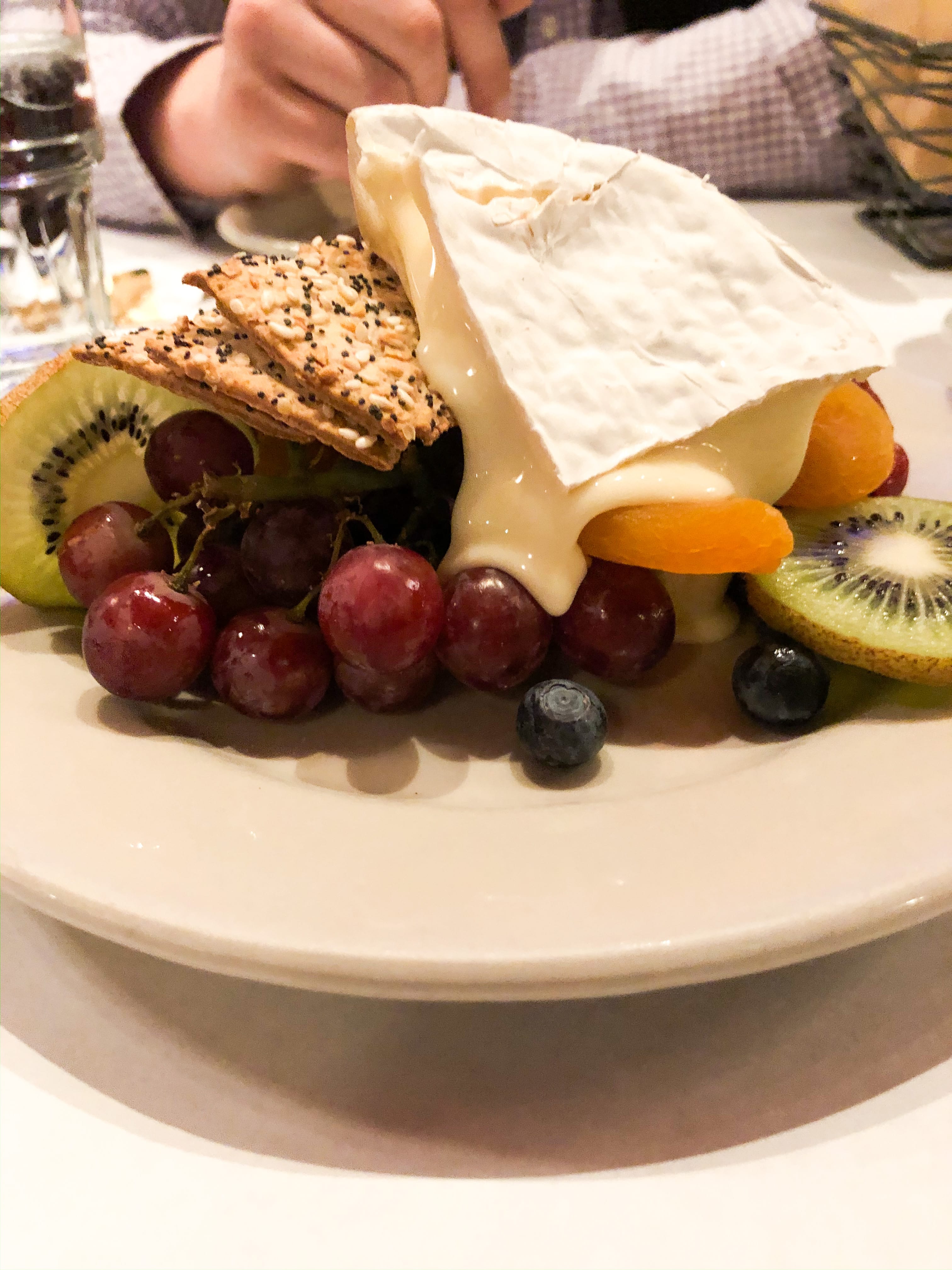 I had a Onion Soup Gratinée and shared a cheese plate with Blue Ledge Farm Camembrie to start. For my meal, I tried the Smoked Maple Spaghetti Squash, a vegan dish that was not something I'd usually order at home. It was quite delicious, and a good reminder that it's always a good choice to try something that reflects the local culture when traveling.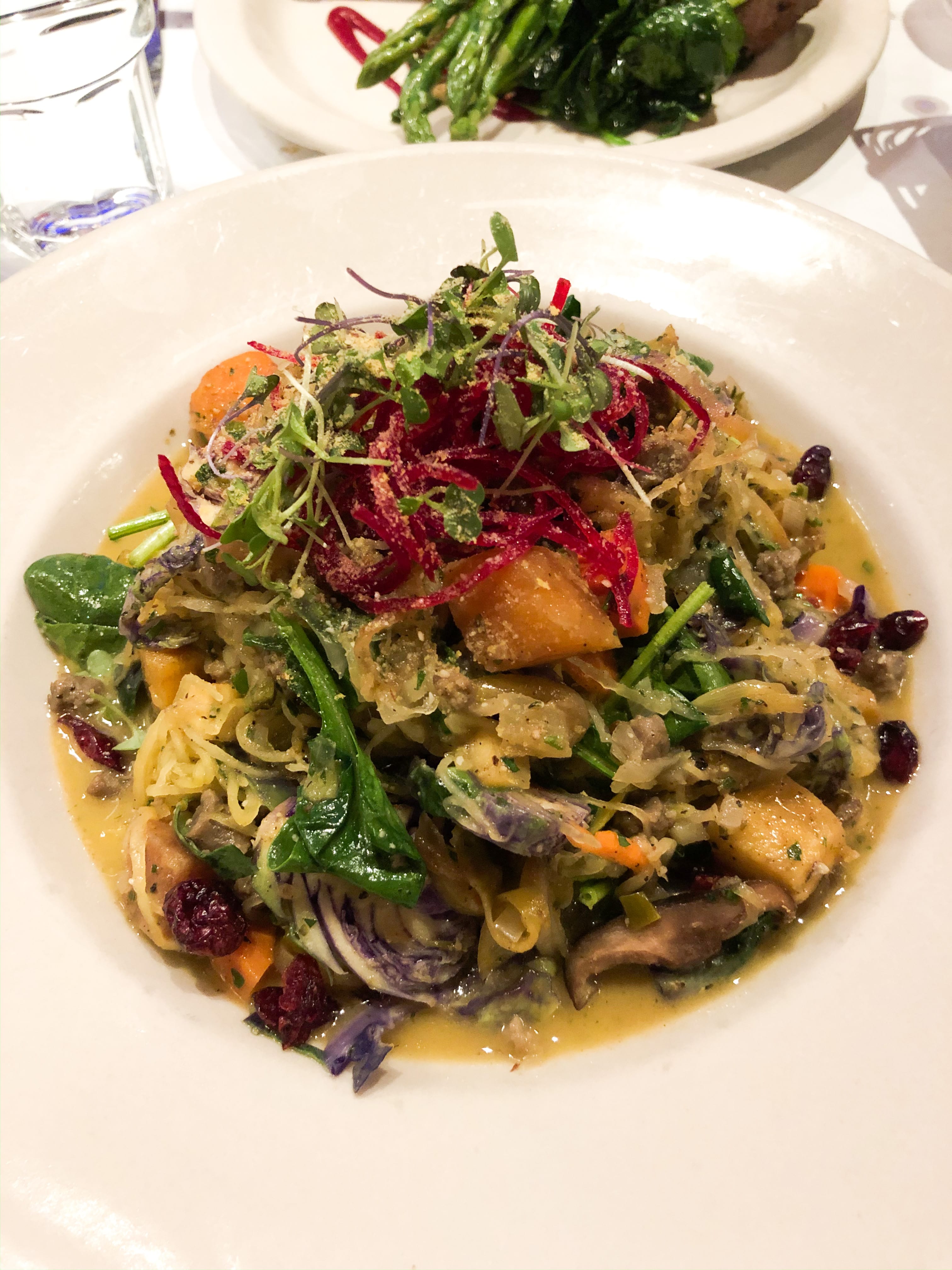 ENTERTAINMENT
Skiing at Smugglers Notch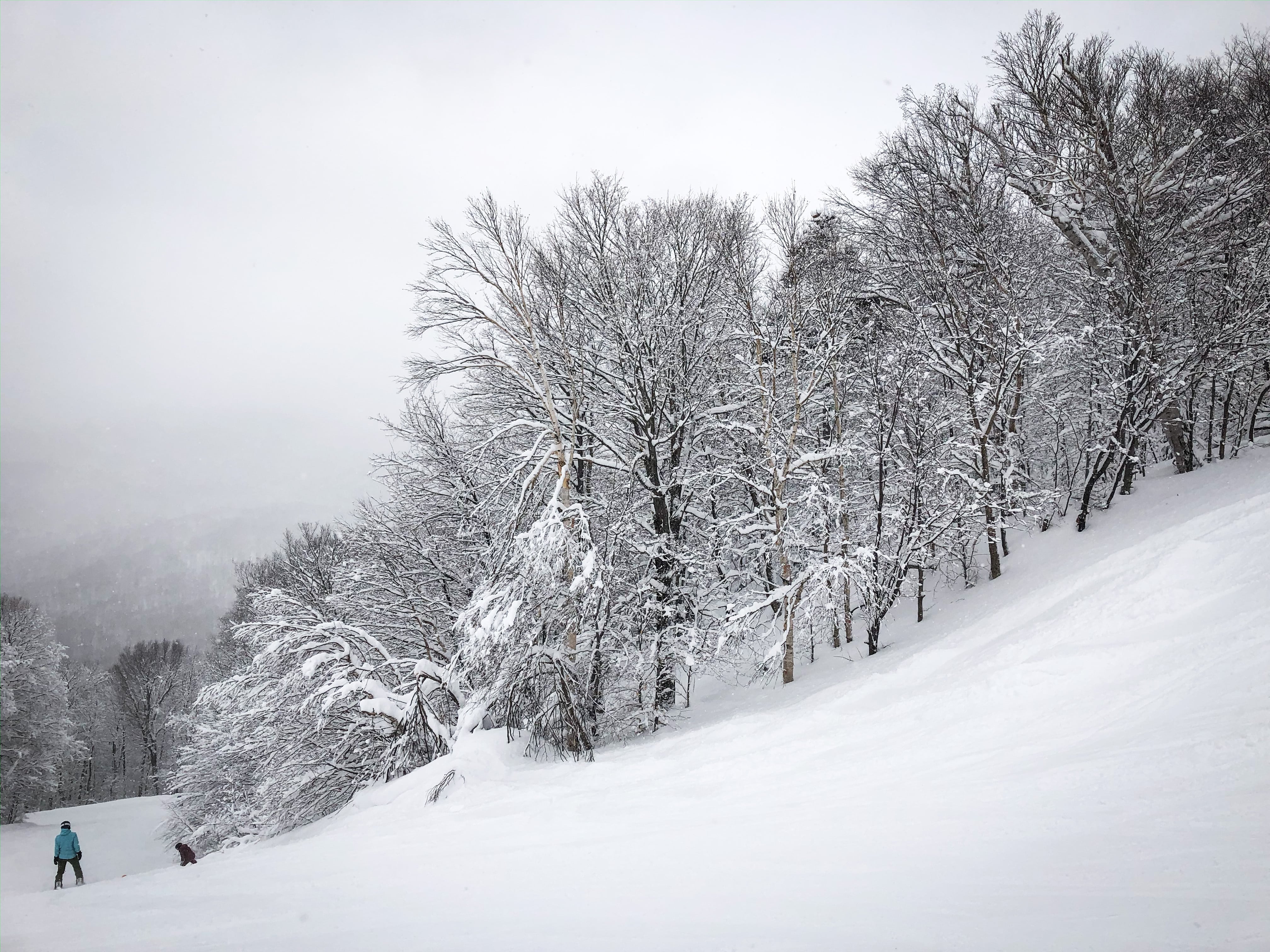 My family has been going to Smugglers Notch for a long time, so I might be biased with sentimental value, but it is definitely one of my favorite places to ski. The family resort about 45 minutes north-east of Burlington and made up of 3 mountains. It's a place that can be enjoyed by advanced skiers as well as first timers. Morse mountain has an excellent ski school plus fun and easy trails with slower lifts for beginners, while Madonna and Sterling Mountains are great for more advanced skiers. There's also always activities going on at the resort, welcoming lodges, and friendly people.
See A Show at Vermont Comedy Club
This was the first thing we did after a long drive up to Vermont. It was a really nice, relaxed thing to do the night after a long drive. The performers that we saw were definitely not the funniest people I've ever seen, but they were pretty good! I would recommend stopping in for a relaxed night, but definitely do your research on who's performing before you go.
Lake Champlain Sunset on the Patio at Foam Brewers
This was one of my favorite experiences from the trip. The great views, beer, and company made Foam a real highlight. Foam's hazy New England style IPAs are excellent, and I'm really glad I had the chance to stop in while I was there, the outdoor patio really made the moment though. Foam Brewers has a patio that looks out onto Lake Champlain, making it the perfect place to take in a stunning sunset. Plus, an outdoor patio in the winter means your beer won't get cold!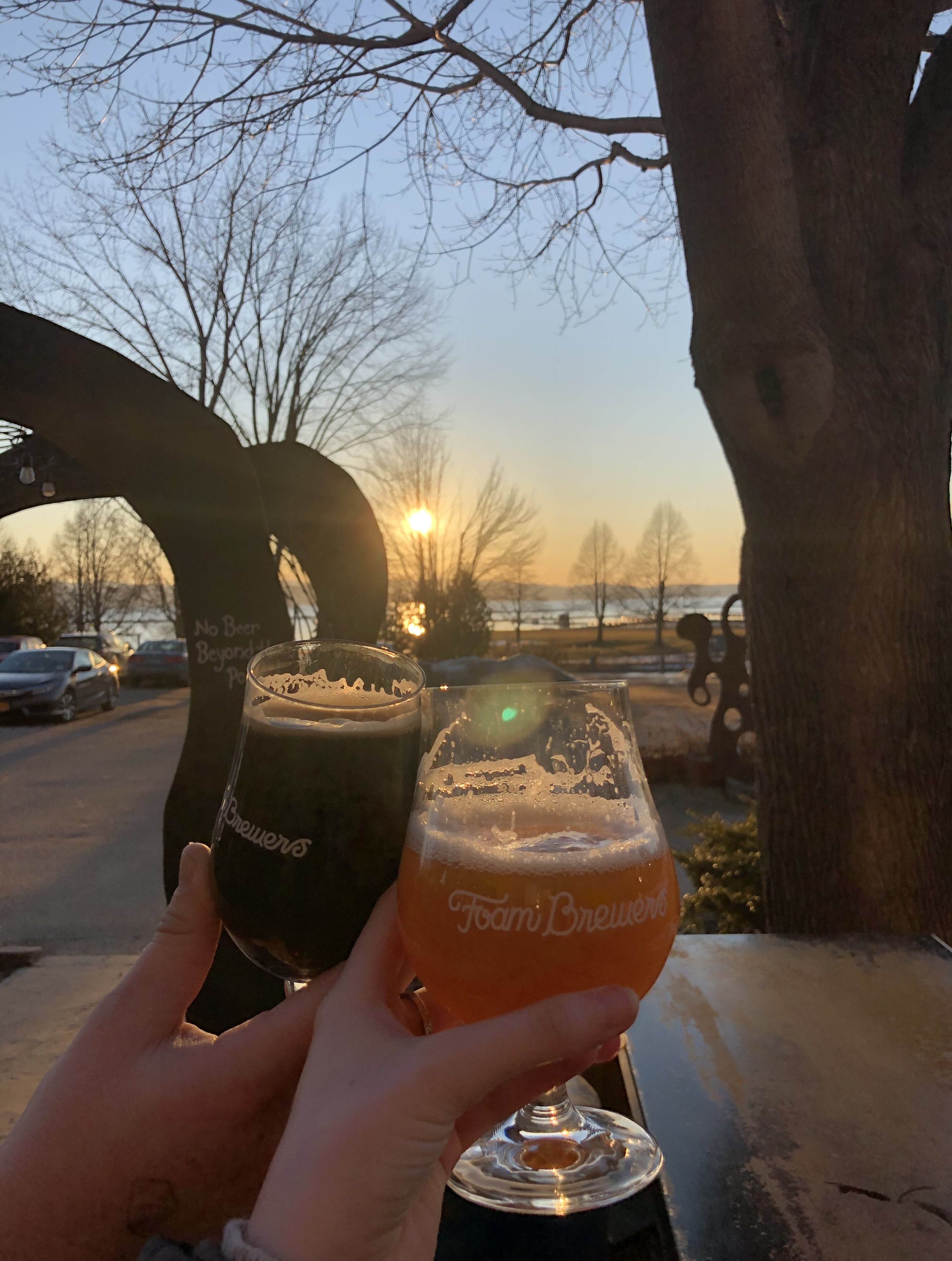 Check Out Church Street Marketplace
Shopping around the Church Street Marketplace is a must do while in Burlington. There are a good amount of local shops, restaurants and bars, coffee shops, and more. One of my favorite stores I found my way into was Monelle Vermont, where I picked up a pretty white dress and practiced self-control with almost everything else in the store.
WHERE TO STAY
Hotel Vermont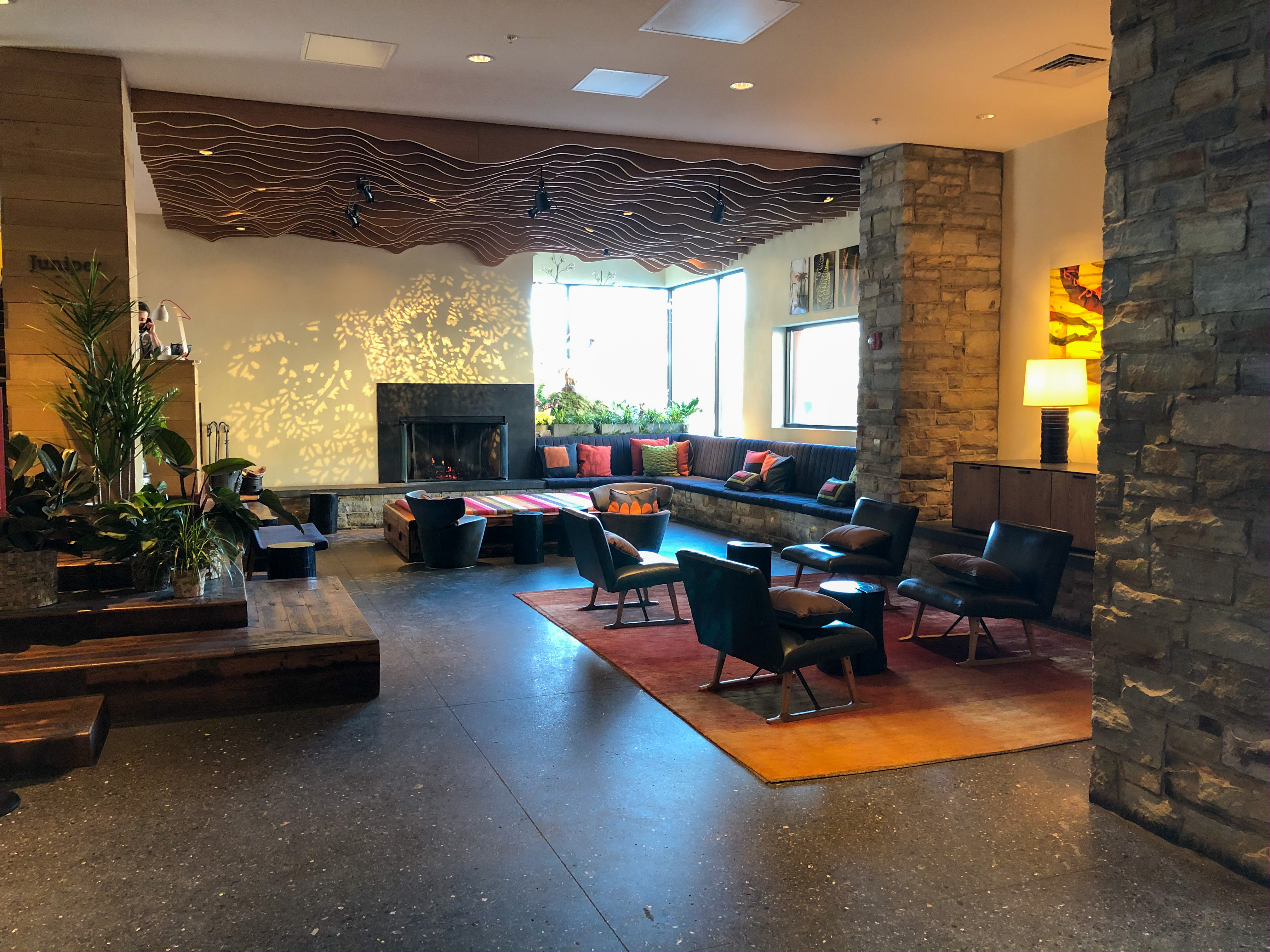 I was really impressed by my stay at this hotel. The rustic, yet modern hotel has a simple, upscale feel and a quiet, calming atmosphere. It is conveniently located just a short walk away from Downtown Burlington and Lake Champlain. The hotel also partners with local businesses for everything from soaps and chocolates for the rooms, to the food and spirits in the bar and restaurant.
Hotel Vermont also felt like the perfect balance of a place just to sleep, and a destination itself. There was live music in the lobby in the evenings, and other winter activities going on throughout our stay. One of those winter activities was massages, which was the perfect addition to an already relaxing getaway.
Don't just take it from me though, Hotel Vermont has been names the best boutique hotel in Vermont by Thrillist and the second best hotel in New England by Conde Nast."
Want to see more content like this? Sign up for our Newsletter!