Cozy Boston Date Night at Alcove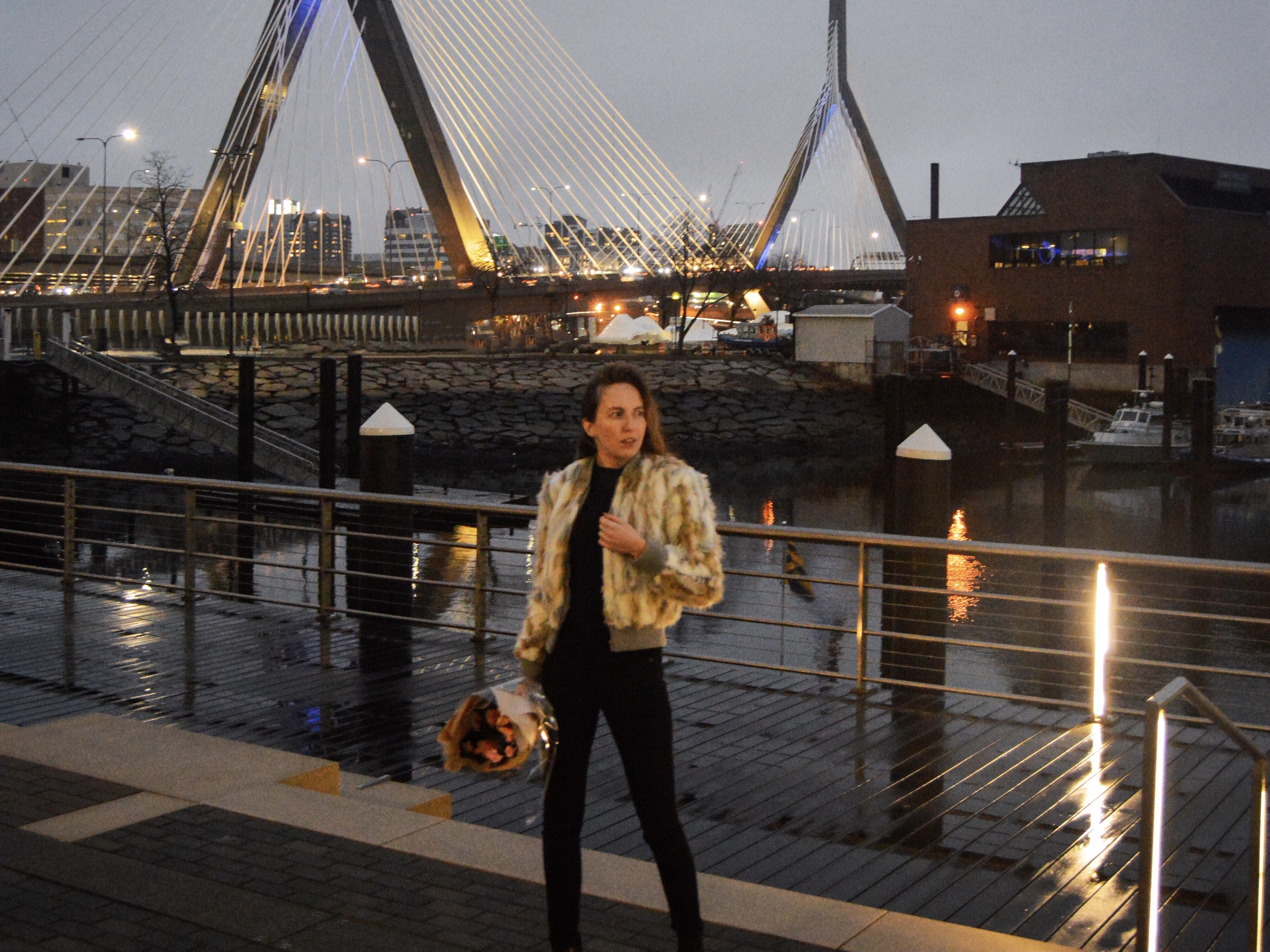 Friday, March 5, 2021
I have been meaning to try this place out, but finally did while trying to plan a cozy outdoor date night. Since we're still in the middle of a pandemic I prefer to sit outside, but with the temperatures here is Boston that's not always comfortable in March.
Alcove offers a unique outdoor experience, where guests can dine around a firepit outside. While it still might not be quite warm enough to sit outside it's perfect weather for cozying up by a fire.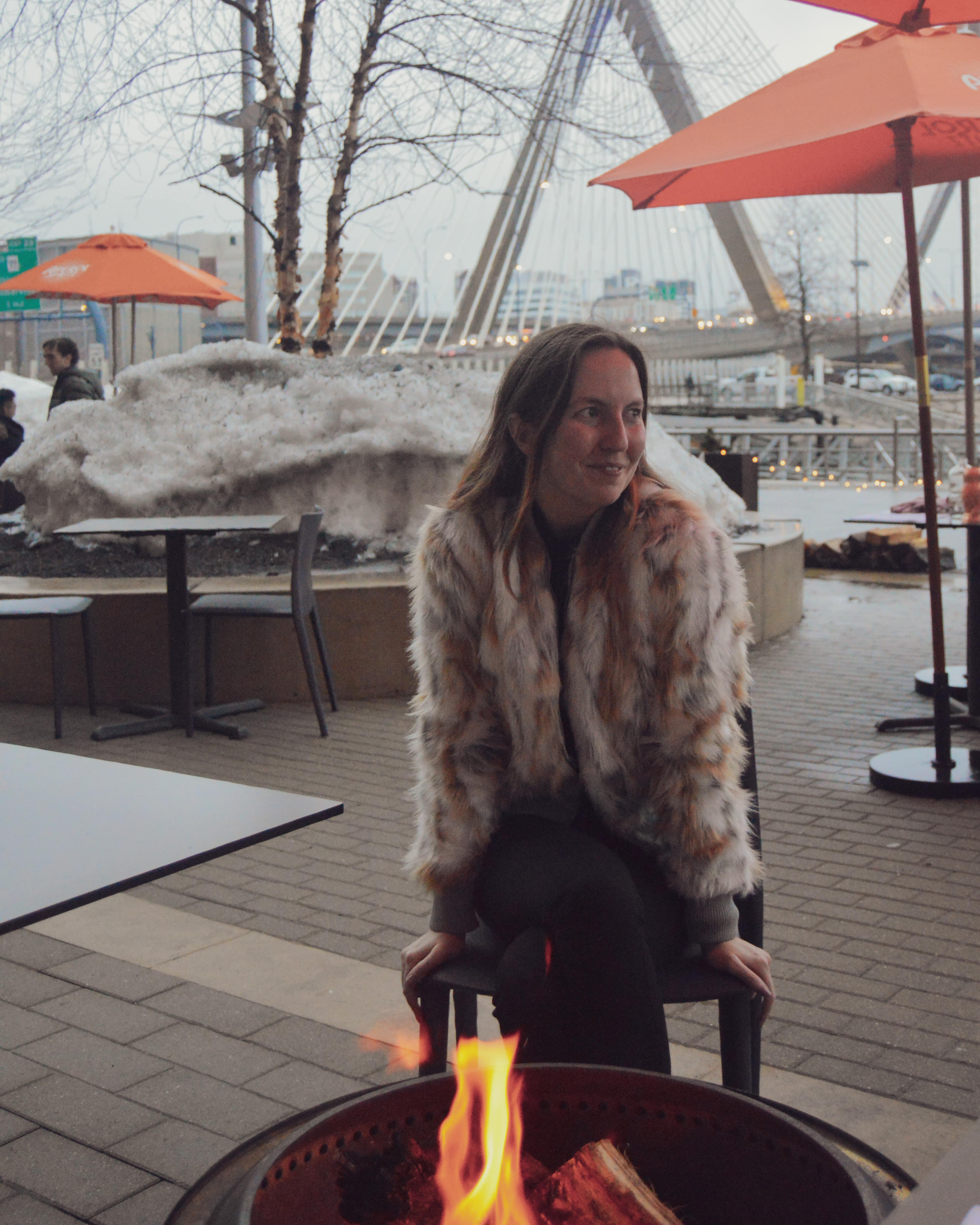 The restaurant boasts a unique location in Boston's Lovejoy Wharf, right across the way from the Boston Garden and nestled on the water near the base of the Zakim Bridge. While it seems like a place that should be teeming with people and traffic, it's really quite cozy and shielded from traffic and the buzz of the city. You can even get there by water taxi if you're in the mood for that.
For drinks, they serve creative cocktails, and a good selection of craft beers including beers from Nigh Shift – who has a brewery next door. I had a spiked hot cocoa by the fire, and a Golden Idol after dinner, which is made with gin, saffron, honey and lemon.
We started out with some amazing local oysters. Alcove serves them with a unique mignonette that was unlike one I have ever had. A must try in my opinion.
The full menu is available outside, as well as two specials that you can only get at the firepits- cheese fondue and smores. We got the fondue, which they cook in a cast iron skillet right over the fire for you. It comes with seasonal vegetables and homemade focaccia bread. We ordered a side of fries to make sure we finished off the delectable cheese too.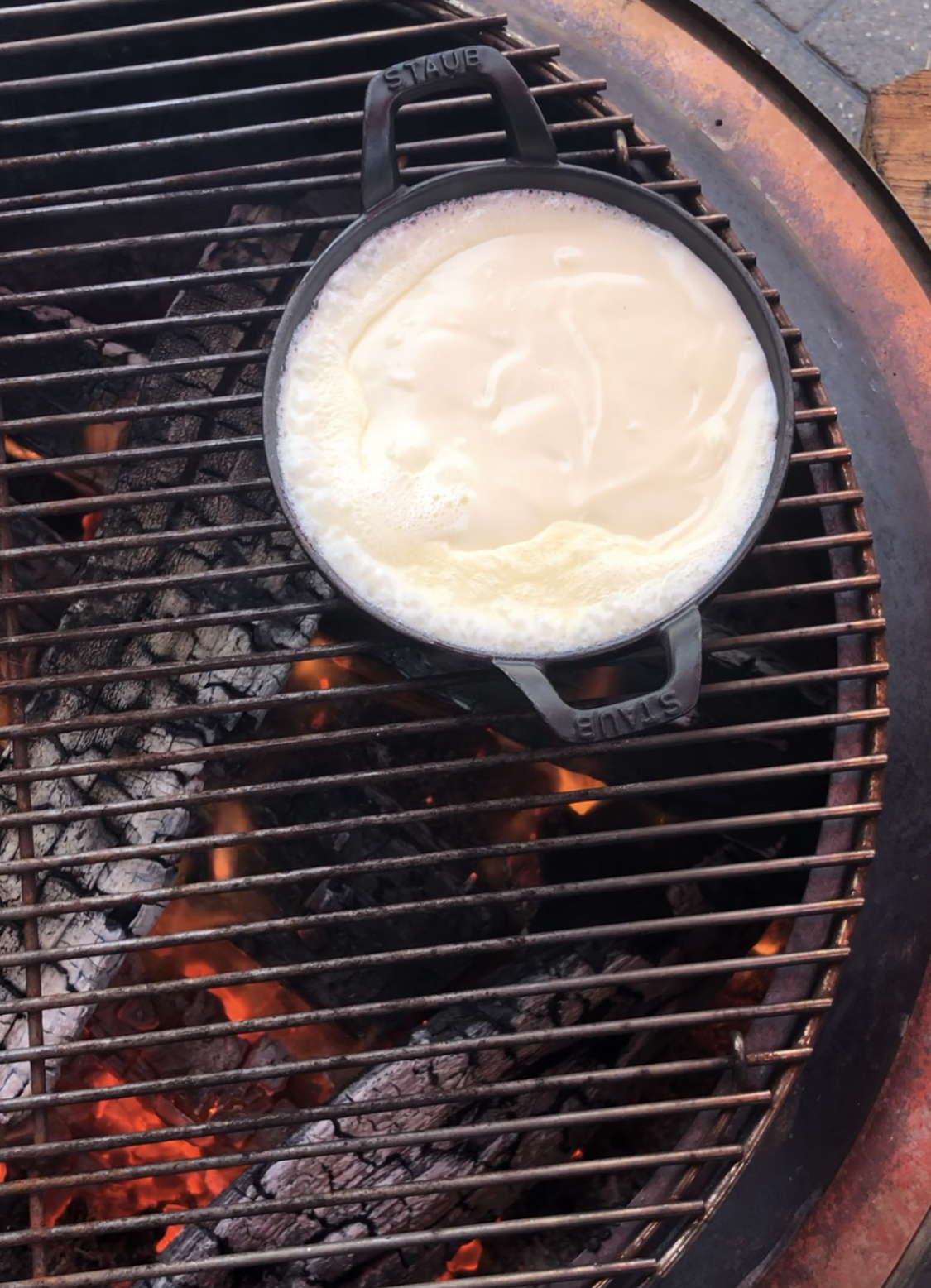 I would definitely recommend going to Alcove for a quick bite or dinner. It's the perfect date spot, or for meeting up with friends outside. You have to call to reserve an outdoor fireplace. You can reserve them for up to 6 people, and when I called the hostess informed me that Sunday is their most popular day for reservations, so you may want to plan ahead.
Want to see more content like this? Sign up for our Newsletter!