Weekend Guide to Acadia National Park and Bar Harbor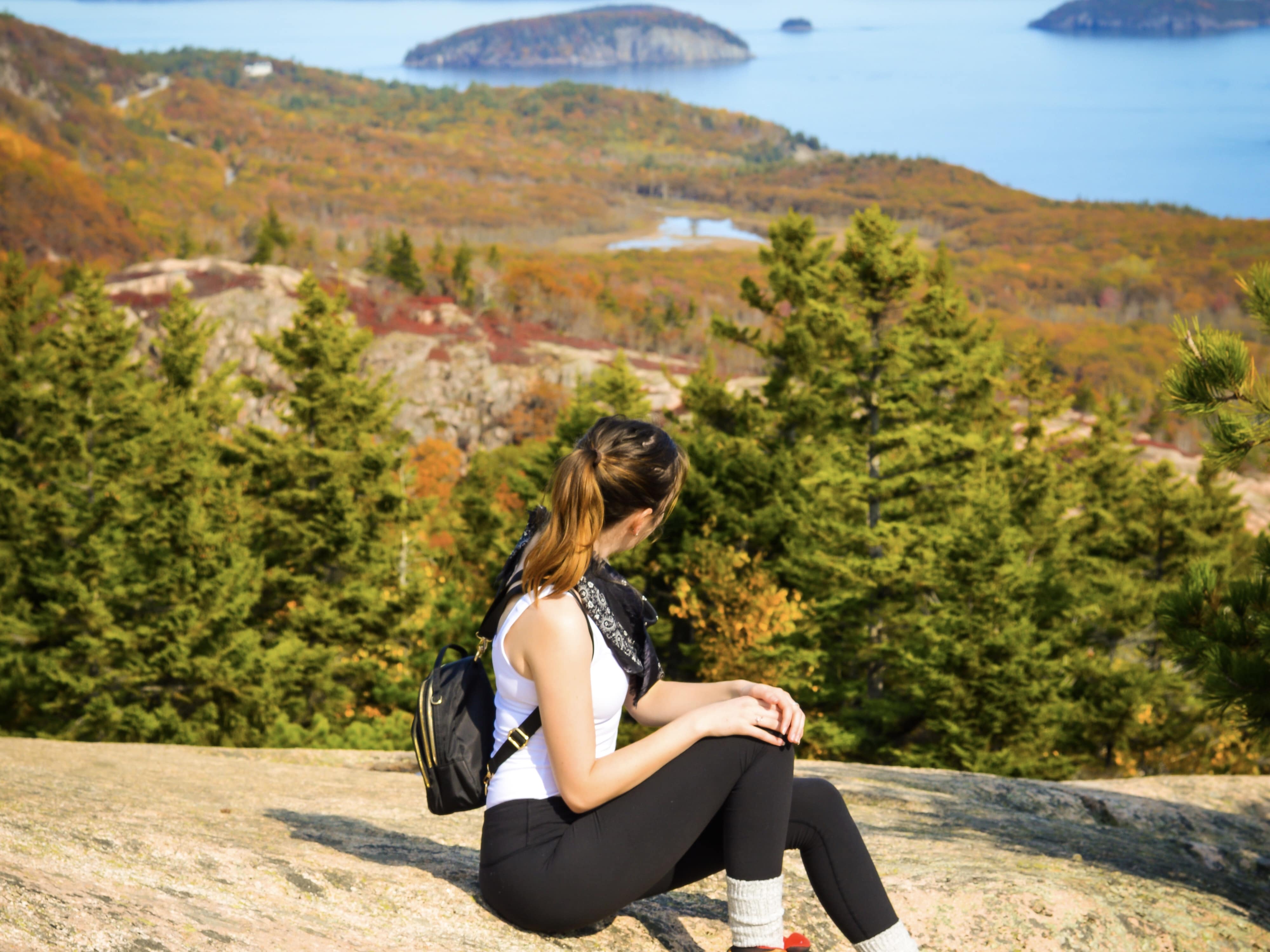 Monday, October 26, 2020
Nick and I recently had our third anniversary, and we decided to take a little trip to celebrate. We set a goal to see all the National Parks together, so this seemed like the perfect time to check one off of our list-- Acadia National Park.
Acadia is about a five hour drive from Boston. Since Nick lives in Philadelphia, on Friday night he drove about six hours to get up to Boston, so we stayed the night in the Fairmont Copley to break up the driving and so that we could make our way to Bar Harbor in a much more relaxed fashion the next morning.
During our night in Boston, we ate dinner at Porto, a restaurant in the back bag. We Started the night with a dozen oysters, 2 of each of the six kinds they had available. They were all fresh from Massachusetts and each one was tastier than the last. For dinner I had the pasta pomodoro, and I actually ate the entire thing. Their homemade pasta was delicious and I'm excited to go back to this place soon!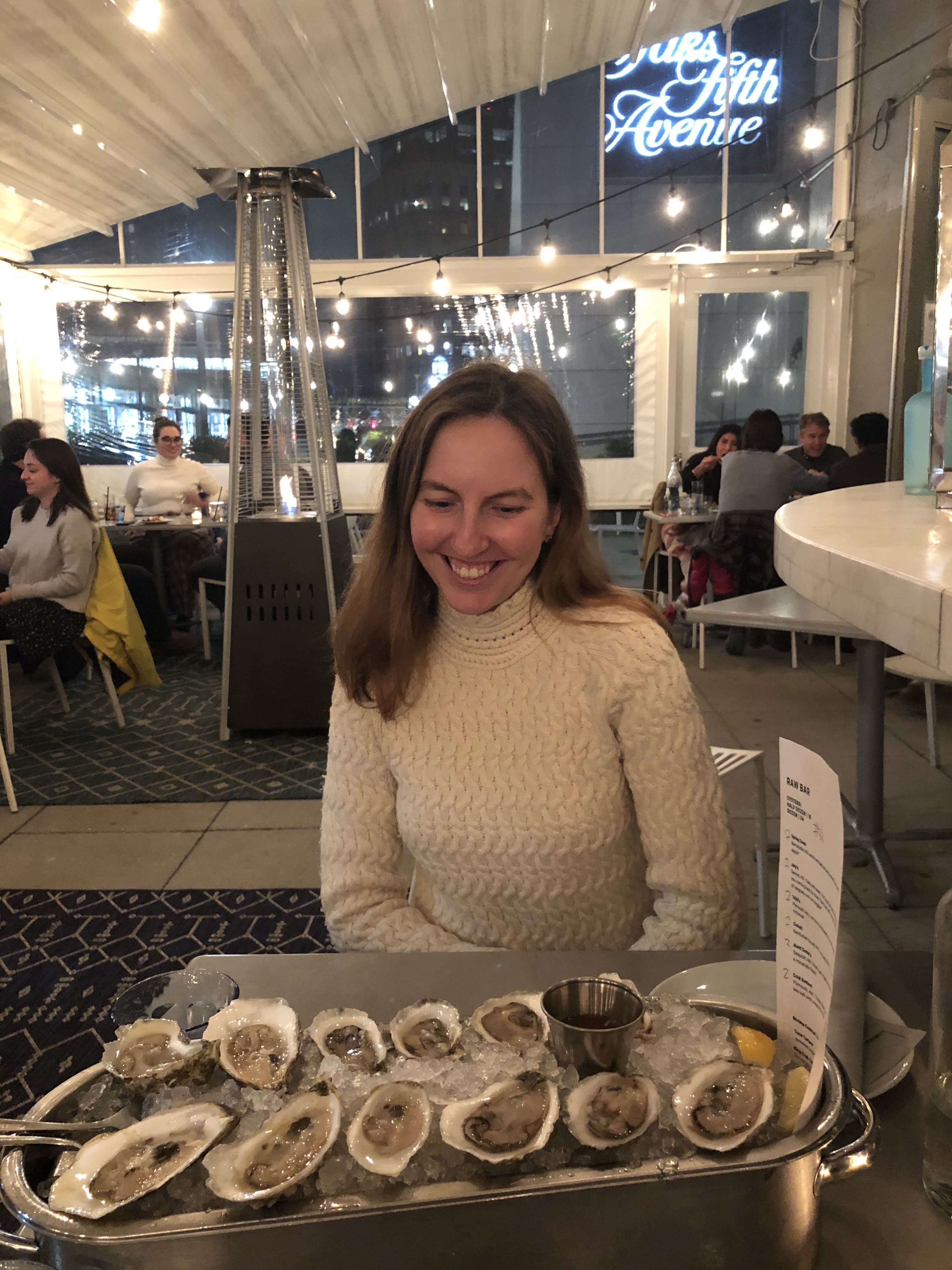 Of course we had an amazing night at the Fairmont Copley. The hotel is beautiful, and the rooms are impeccably clean, and comfortable. Plus, we had an incredible breakfast the next morning in the Oak room. Everything about the Fairmont felt luxurious, special, and fit for a princess. I was thrilled to spend our third anniversary there.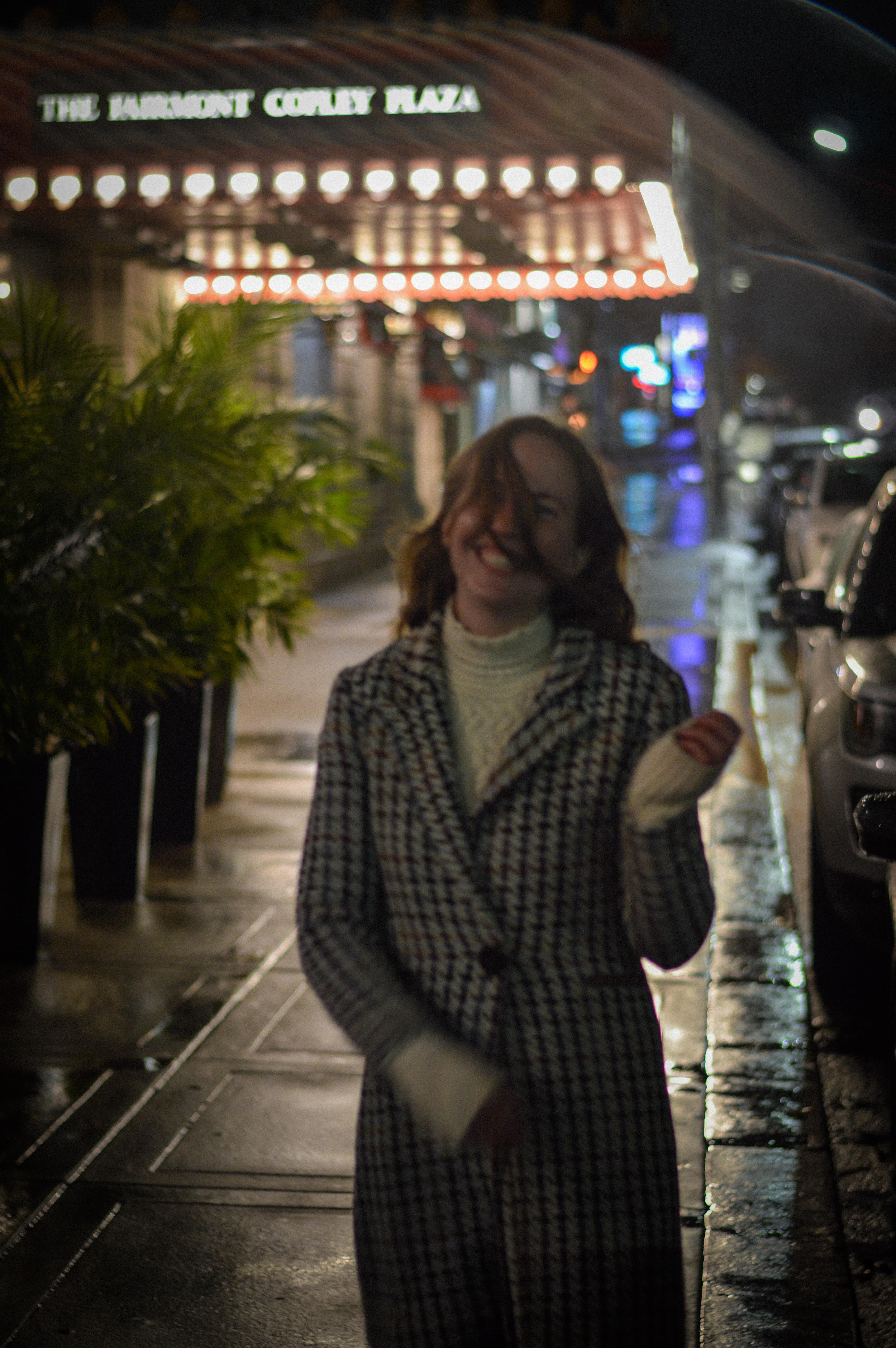 Bar Harbor
The next morning, Nick and I made the drill up to Bar Harbor after breakfast. On the way up, we stopped in Ogunquit, Maine for coffee and a snack. OGT is one of my favorite places in the world and I know the area really well, so it was a natural place for us to stop along the way.
We stayed in the Wonder View and Bluenose inns in Bar Harbor. We did not stay in the main building, which is quite beautiful, but instead one of the smaller houses on the property. It was quaint, comfortable, and absolutely perfect for our hiking weekend. The hotel is within walking distance from downtown Bar Harbor, and about a mile to either entrance to Acadia National Park. We could not have picked a better place for our stay. The main Bluenose property also has a gym, indoor and outdoor pool, and a piano player in the beautiful, cozy lounge if you're staying longer than we did and looking for a hotel with amenities. Plus, as the name might suggest, the views can't be beat.
On Saturday, our first night in Bar Harbor, we explored downtown. It's really quite beautiful, the perfect little New England town right on the water. We did not have any plans going into the night except to get dinner, which to be honest was a bit of a fiasco.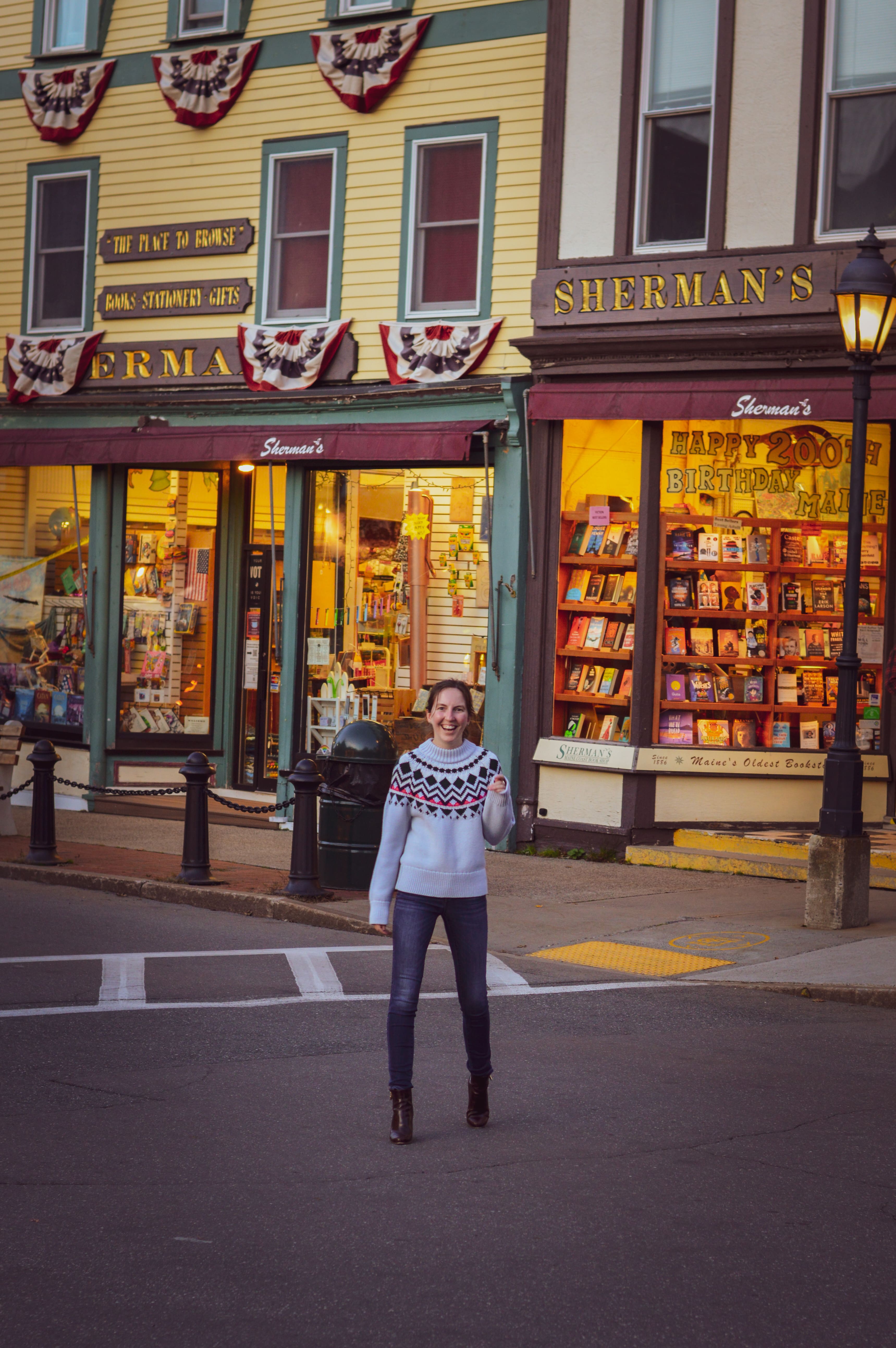 It wasn't really anyone's fault. Many of the restaurants do not take reservations and all the seasonal staff are gone. This year, due to COVID, they are getting a lot more visitors after their normal tourist season, and the restaurants are at half capacity or less. We were lucky to have put our name in at an Irish Pub with an hour wait, because every other place we checked was either at capacity and not taking any more names for the night, or had longer than an hour wait. We can definitely laugh about it now, but waiting outside was quite cold. This was just because of the unique circumstances. All of the restaurants seemed pretty flustered, some places only had two people working the front of the house, and everyone on the streets was frantically calling restaurants or ordering takeout.
The place we ended up eating was the Irish Pub, Paddy's. I was very pleasantly surprised at how delicious it was. We got the pub pretzel, french onion soup and poutine to start. Then Nick had fish and chips and I had a burger. I would definitely eat there again the next time I'm in Bar Harbor, especially on a cold night like the one we were there on. This place surpassed my expectations.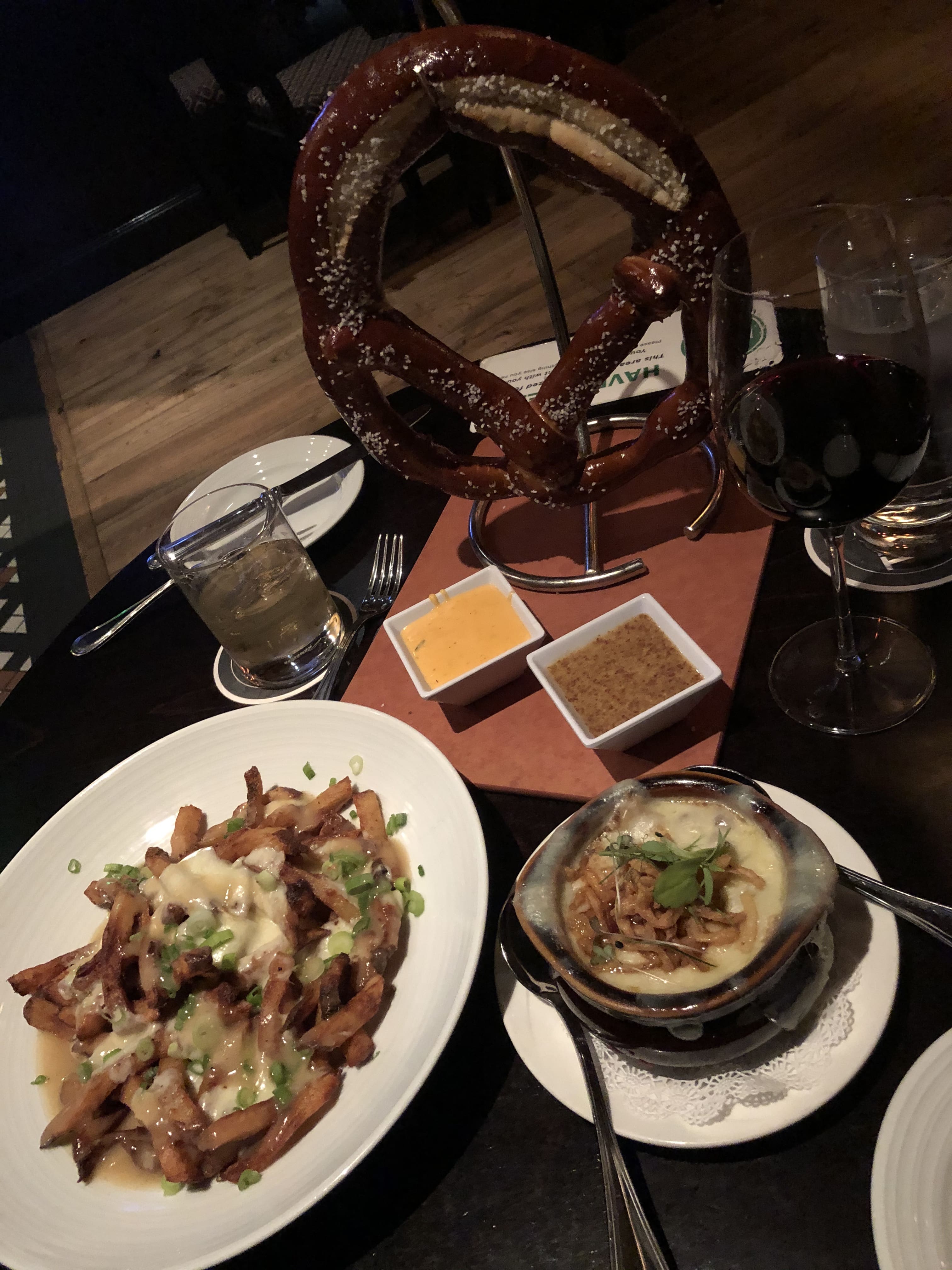 Hiking Acadia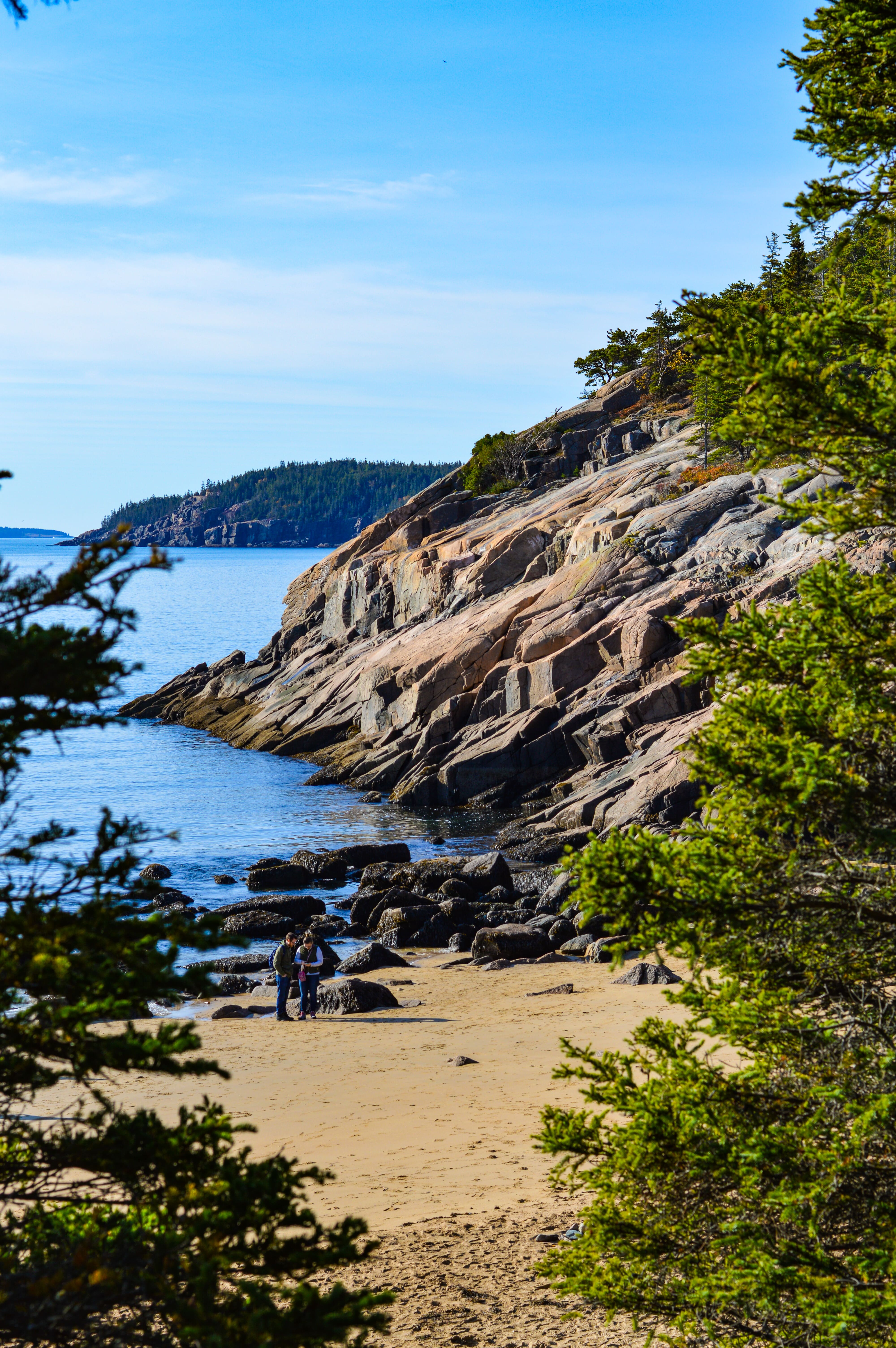 When To Go
We went the second weekend in October, which in my opinion is the perfect time to visit. It's peak foliage season, and the weather is still mild enough that on a nice day, once you're hiking you won't even need a light jacket.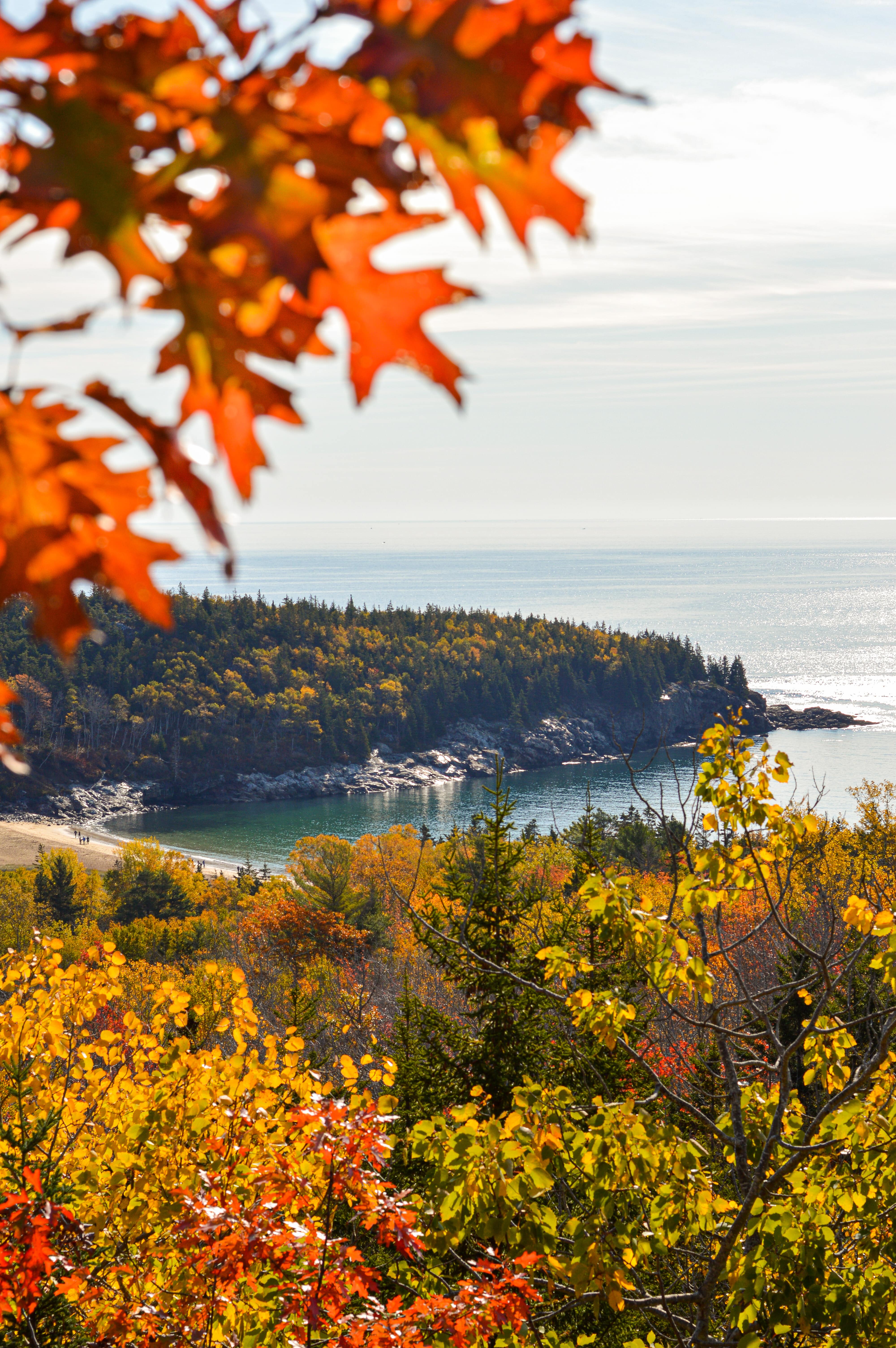 The second reason to go to Acadia is the fall is that many of the iron-rung, cliffside trails Acadia is famous for are only open for a limited amount of time in the fall each year due to protected falcon nesting season on those same cliffs throughout the spring and summer.
What To Bring
Being prepared is really important if you're planning on doing any serious hiking. The most important thing, and I can't stress this enough, is your shoes. I do have to say, I was a skeptic when I first made the decision to buy my hiking boots, but I LOVE them.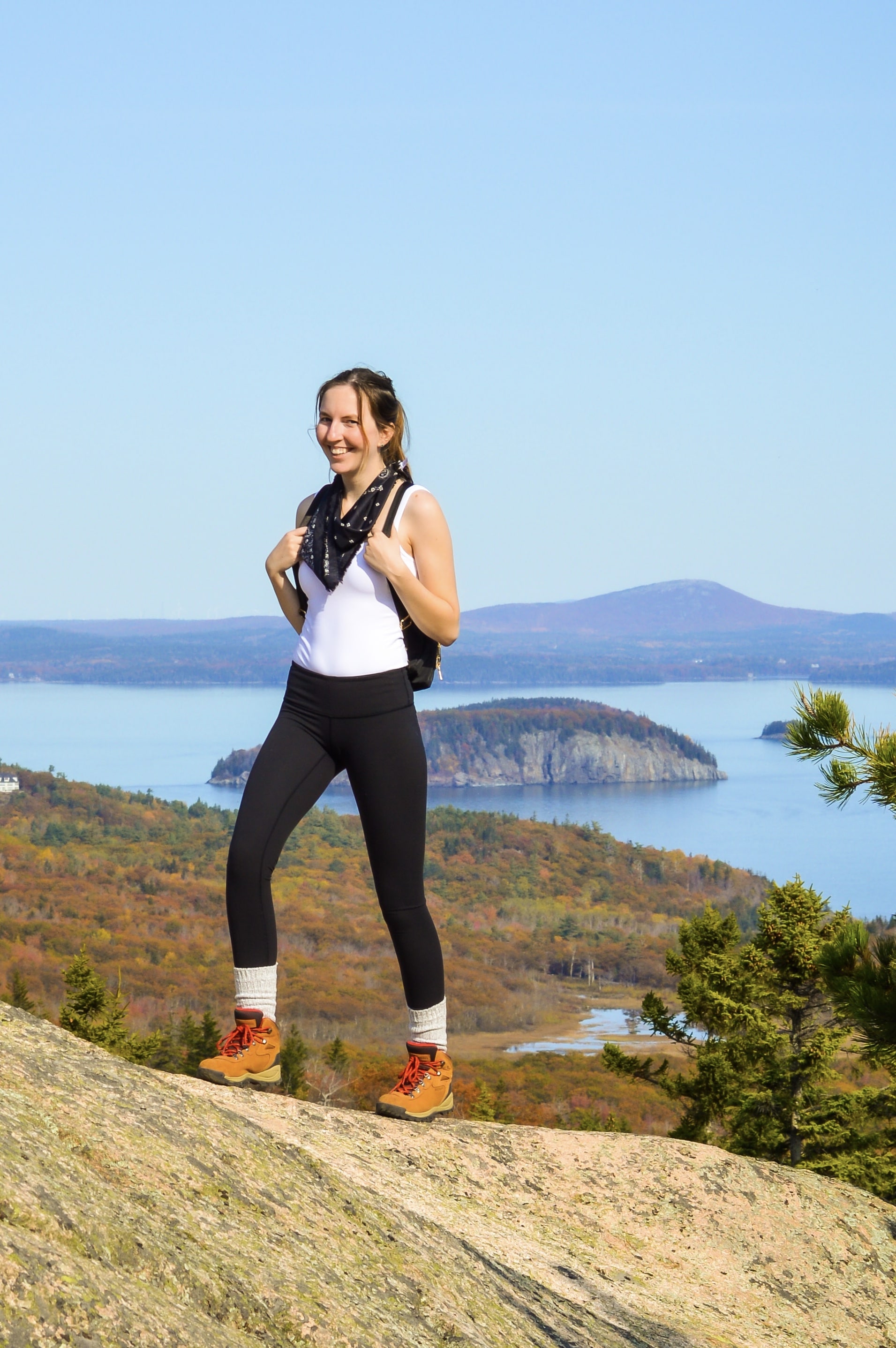 I have the Columbia Newton Ridge Plus Waterproof Amped Hiking Boots, and I will never go back to sneakers. They are really supportive for my ankles, as well as the arches of my feet. They are also not only waterproof, but hydrophobic, so your feet won't get wet no matter what you walk through. If you're in the market, I can't suggest these boots enough.
Besides shoes, I'd suggest bringing tall socks to go inside your boots, layers that are easy to take on and off, and a small backpack. The things I packed in my backpack included my camera and phone, ID, some cash and one card, my water bottle, and some high-protein snacks. Nick's backpack had enough room to carry our jackets when we weren't wearing them, he brought a pair of sweatpants just in case, and the pocket knife he always carries when we hike.
Spending The Day
The first trail we did was the Beehive. It's a fairly famous Acadia trail that scales the side of a cliff. It is very short and the least strenuous of the cliffside trails, making it very popular although still not suited for young children or those afraid of heights.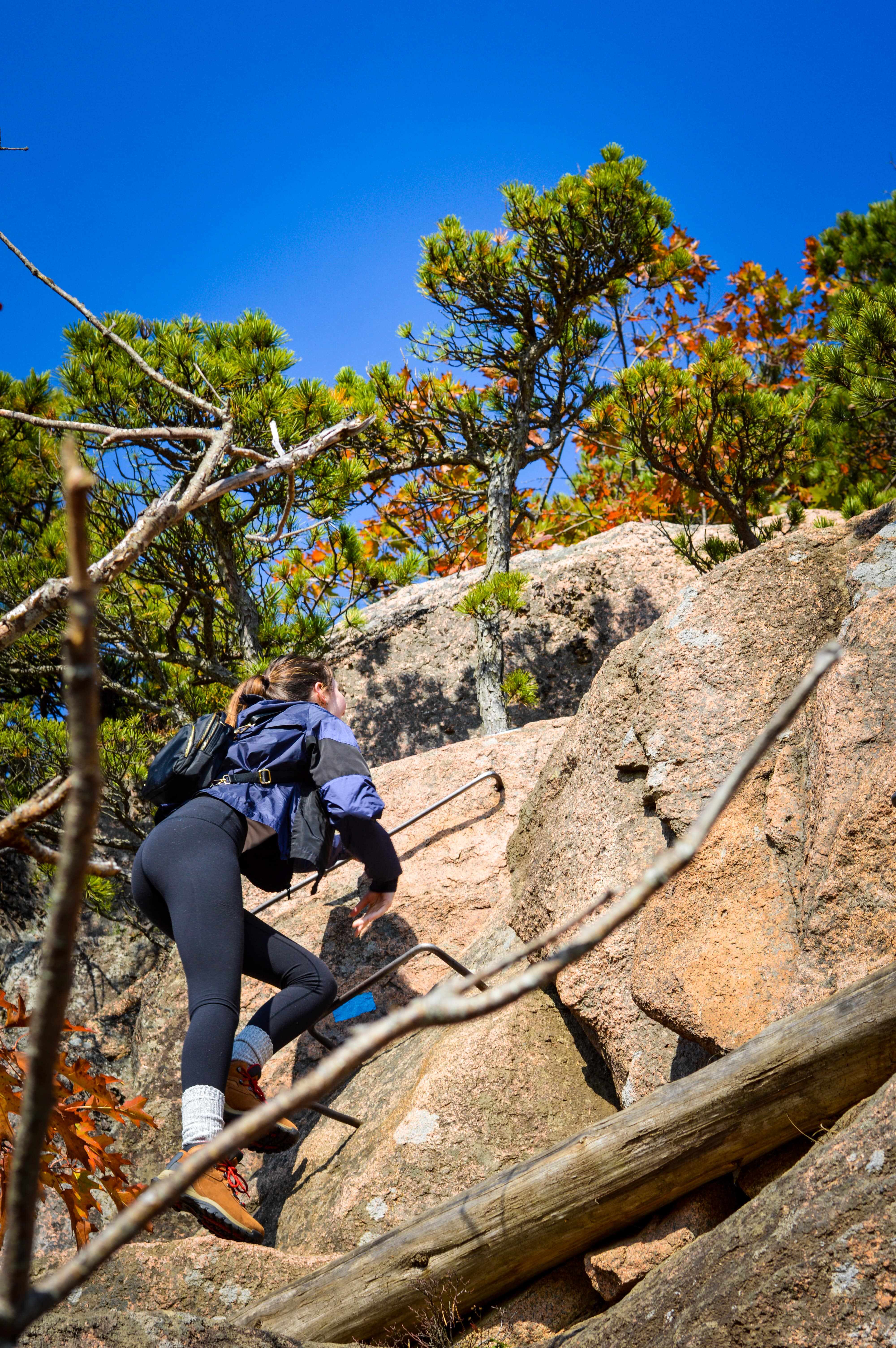 The views along this trail are unreal. On a clear day, you can see for miles across Mount Desert Island, and far out on the ocean horizon. I word definitely recommend the Beehive, but get there early! Many people who are fairly unprepared for the trek attempt it, and end up taking a very long time. SInce there is almost no room for passing it can get very backed up during the day. You may end up waiting in a line of other hikers to reach the summit on a crowded afternoon.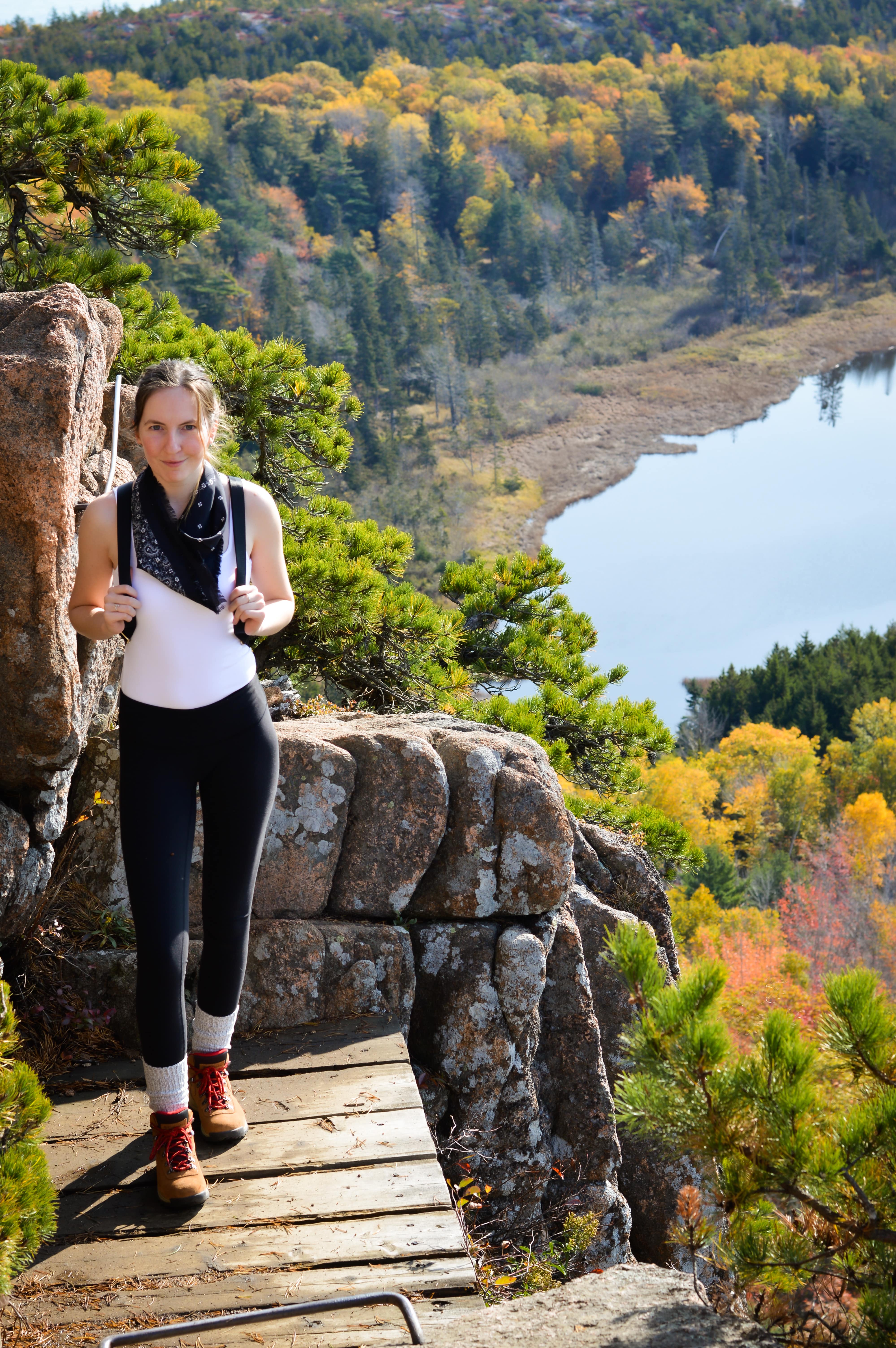 For lunch, we stopped at the Jordan Pond House. Even in Covid times, there was a place to take-out some really delicious sandwiches-- I got Bison meatloaf and Nick got a lobster roll. The best part might be that you can sit on the back lawn with your lunch and have a mid-day picnic with the more beautiful views of Jordan Pond and the bubbles.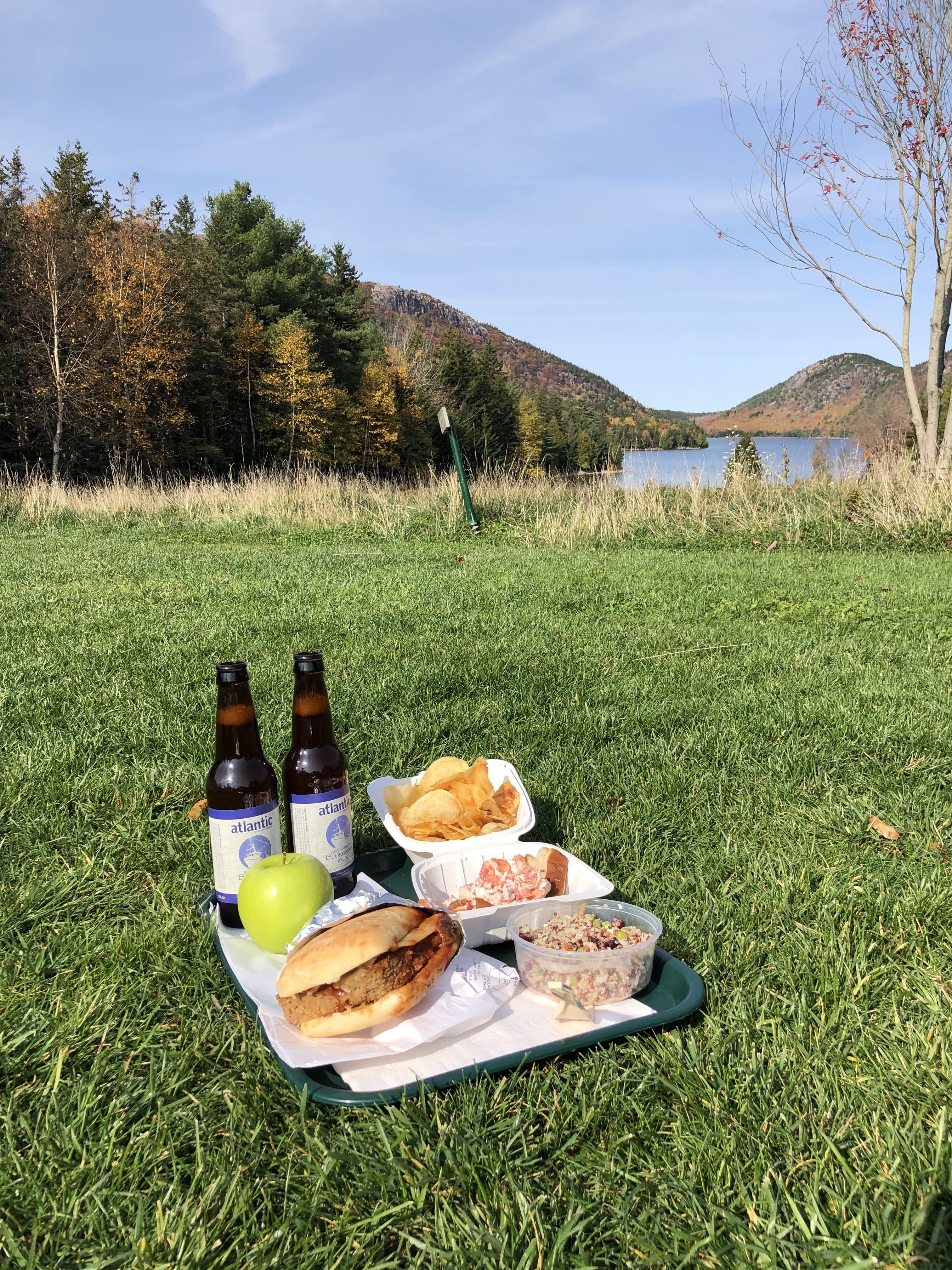 Jordan Pond House is also the best place to enter the trailhead for the second trail we did-- Jordan cliffs. This one is much longer than the Beehive, and does have a portion that is almost straight up a cliff. That's where the metal rungs come in handy. This trail offers unbelievable views over Jordan Pond and out to the ocean, plus its amazing fun.
We ended up taking Jordan cliffs to the Carriage Path, which is another lovely trail. It's paved with gravel and very flat. Many people bring bikes or horses on the Carriage Path as the name may suggest. It was the perfect relaxing way to walk back to the Jordan Pond House where our car was, and see some more of the beautiful landscape and foliage that Acadia has to offer.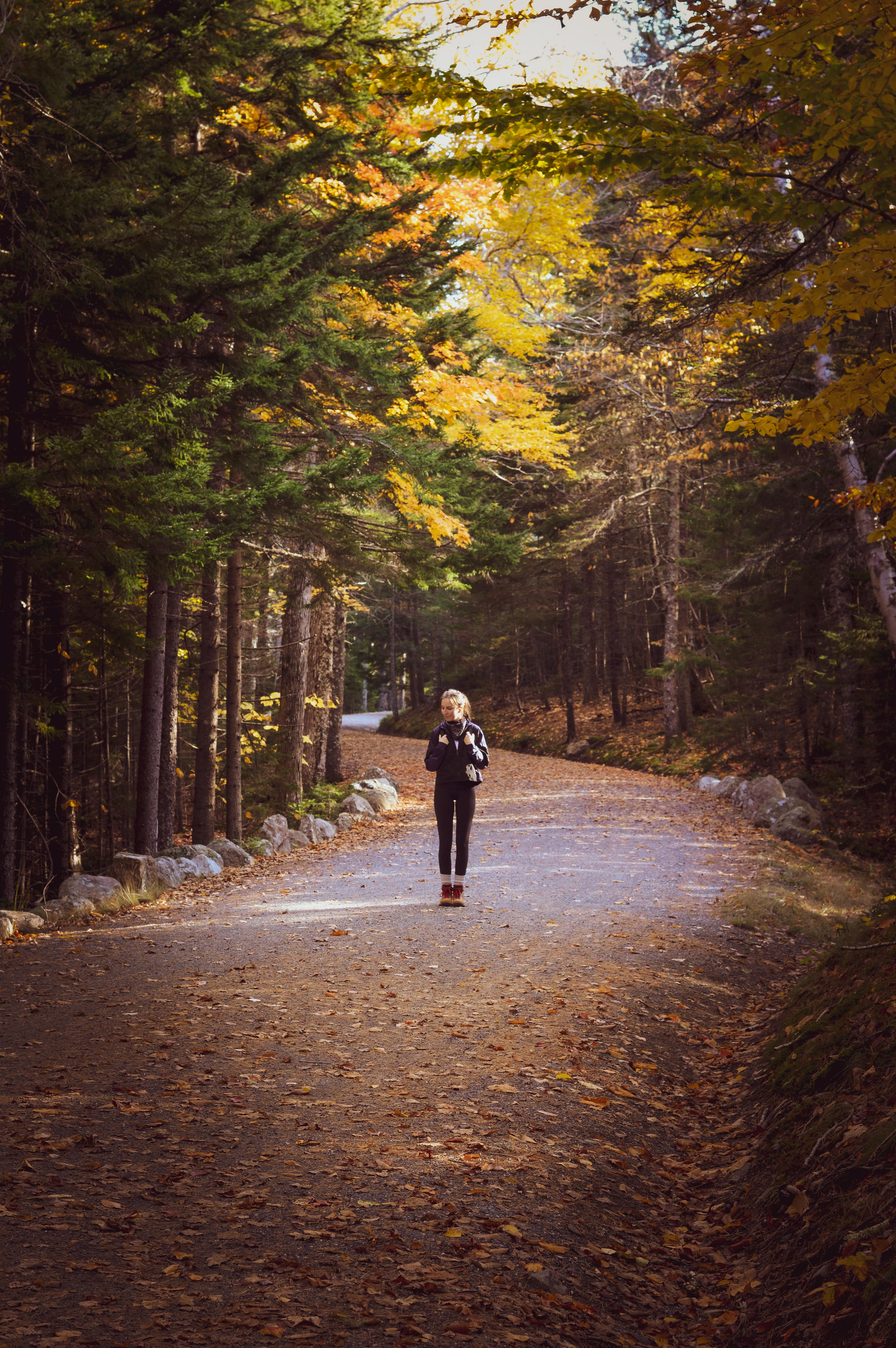 That night we ate at Galyn's. They have delicious cocktails and hearty meals perfect for after a long day of hiking. Just in case you're wondering, Sunday night was much less crazy in the downtown area, and we had no problem finding a place to eat.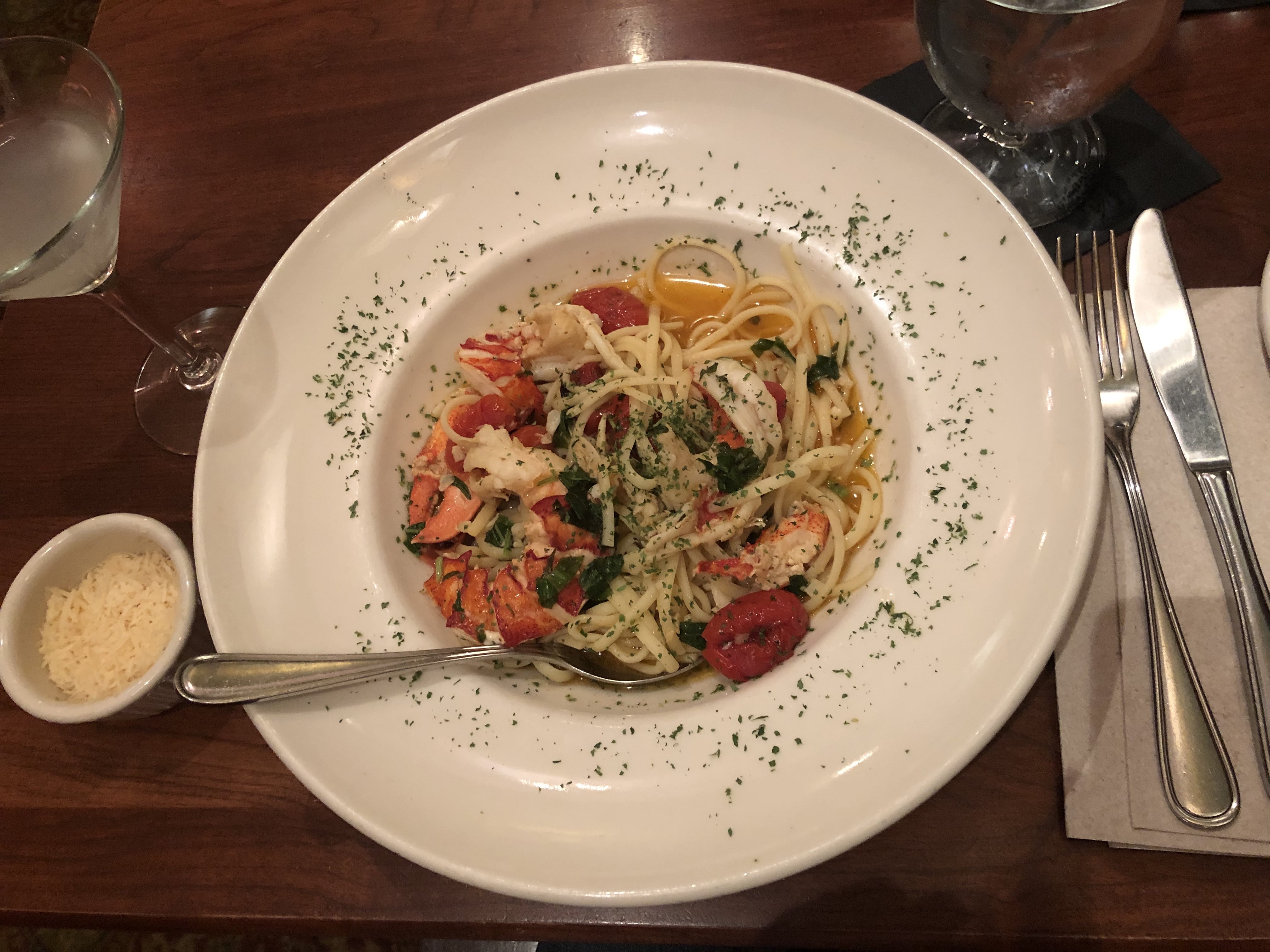 On our final morning in Acadia, we woke up to watch the sunrise from one of the many outlooks along the Park Loop Road and to take one more drive around the park before heading back home. If you get the chance, waking up to see sunrise is not only incredible, but gets you up and into the park early, which is great if you're planning to take on the Beehive or Precipice, as those are the trails that tend to get backed up.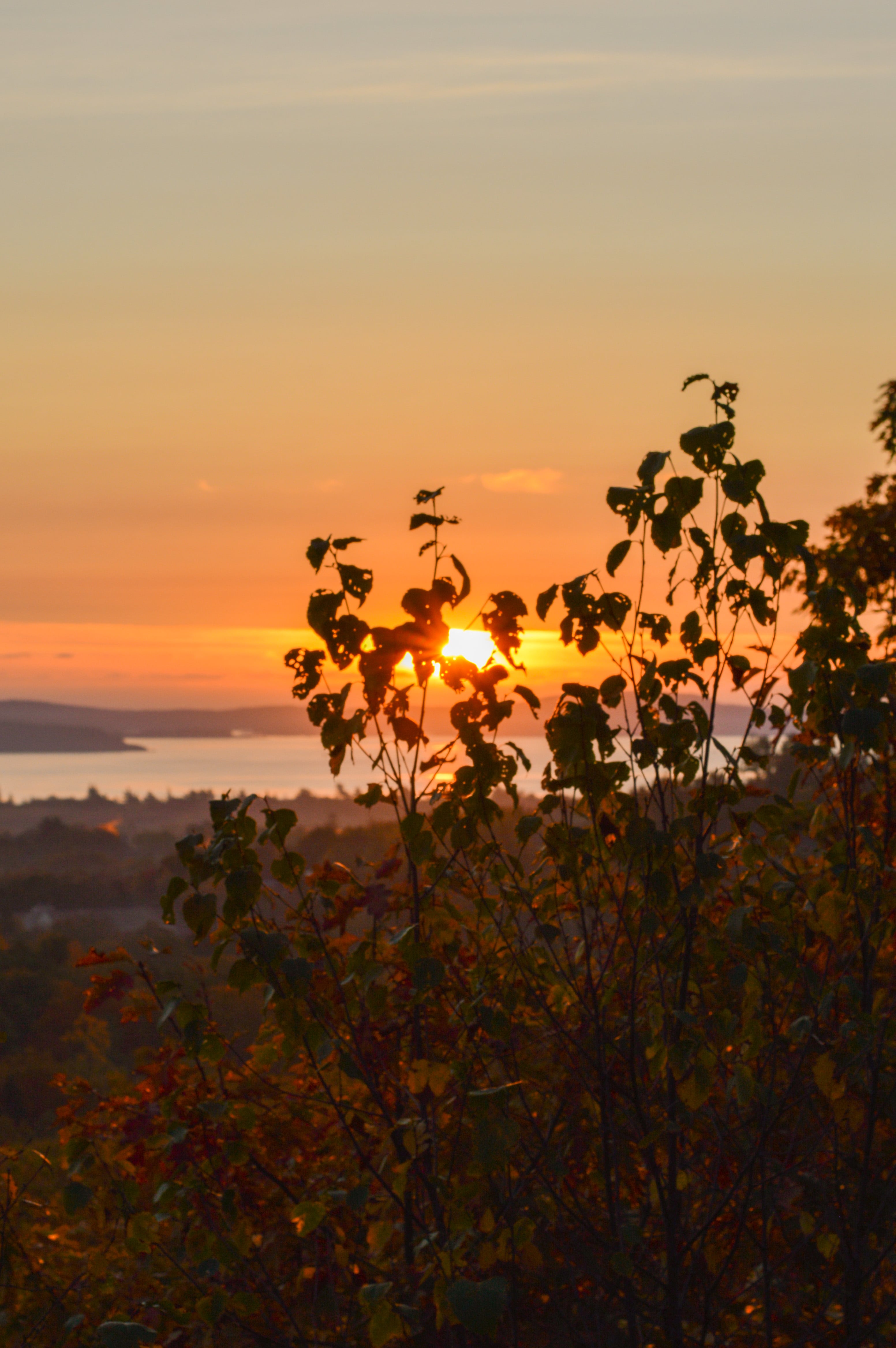 We saw far from everything, but I think Acadia is a great park where you can have a really full experience in a day or two. If you're trying to plan a weekend trip from New England, this may be the place for you. The area really has something to offer everyone.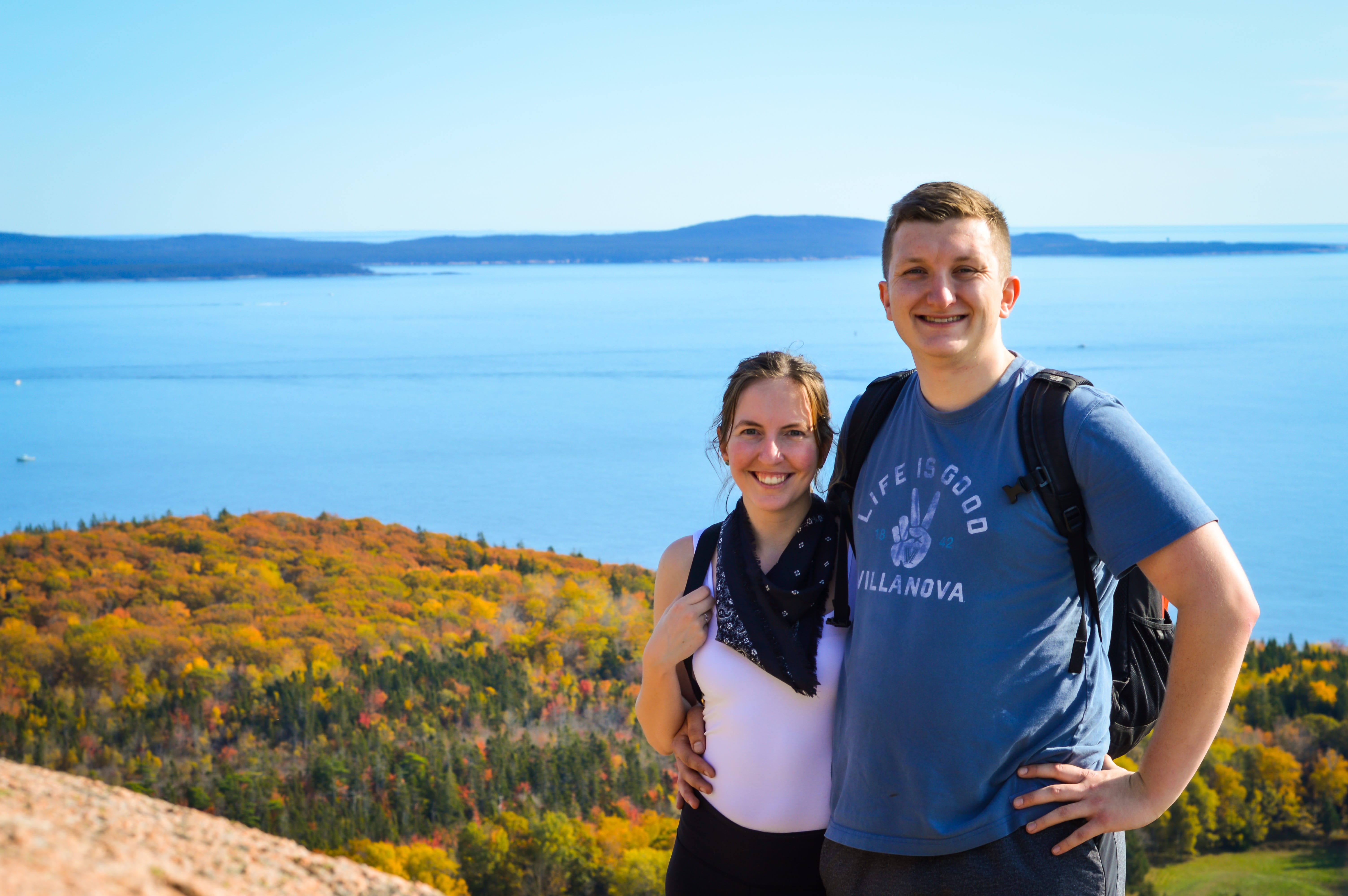 Want to see more content like this? Sign up for our Newsletter!
This post includes affiliate links. That means if you make a purchase through a link in this post I recieve a small commission at no cost to you.