SUMMER 2020 TREND REPORT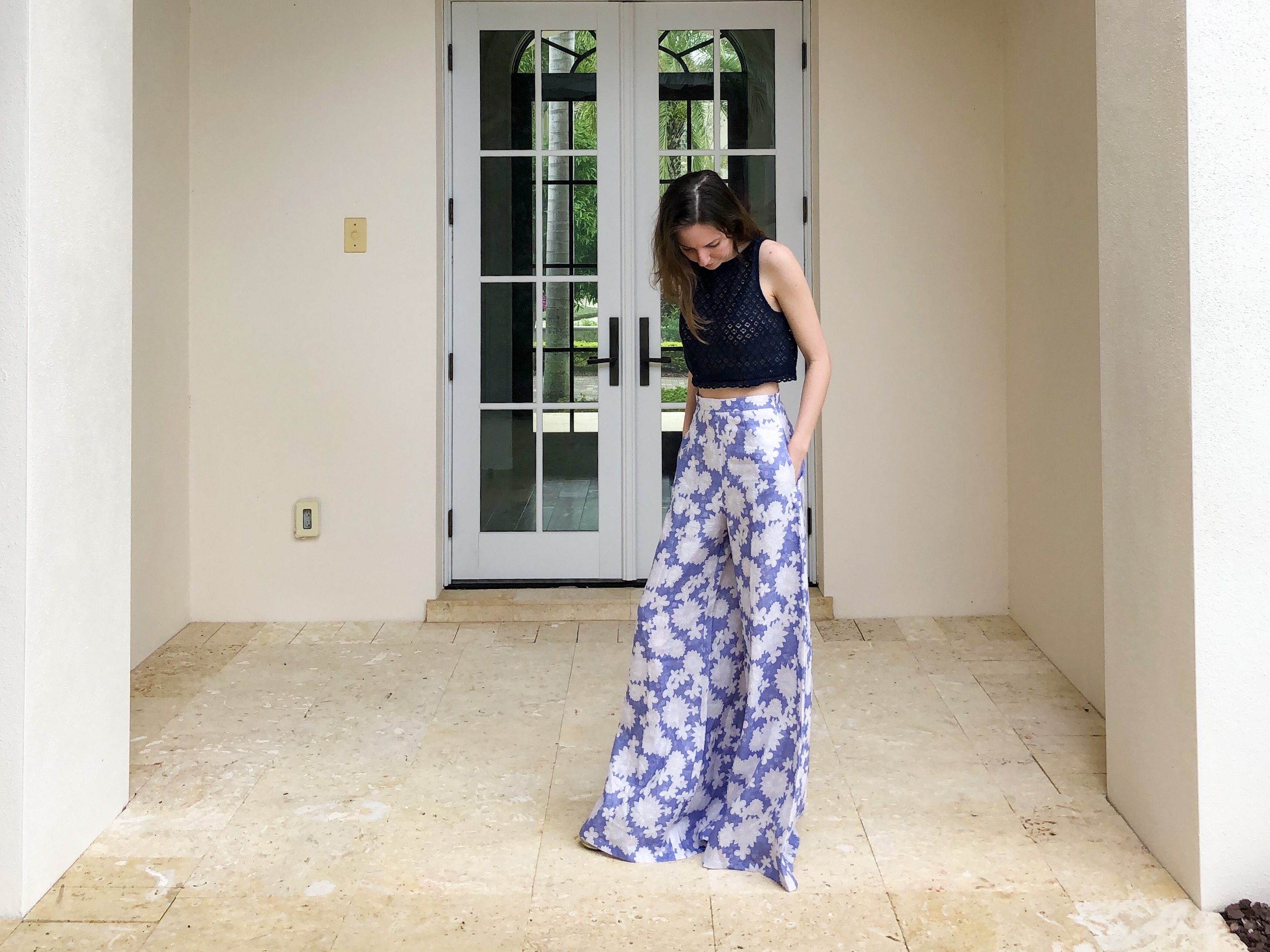 Friday, Mar. 27, 2020
With all that's going on in the world, it's the perfect time to dream about summer. Whether you're in the mood to refresh your wardrobe with some online shopping, or you're just looking for something to read about, I've put together my Summer 2020 Trend Report just for you.
I always say this on my style reports, but I would not consider myself someone who buys a lot of trendy clothes. Insead, I like to invest in timeless pieces I will wear again and again. I do still enjoy following what's happening in fashion, and incorporating some trends into my closet.
I don't think anybody needs to purchase a whole new wardrobe every time the wind blows, and I've picked the summer trends for this report based off of what I think are the most wearable. In fact, you might already have some of these things in your closet! I also tried to pick a couple examples for you to shop that fit more than one of the trends.
This summer, add a little sparkle to your wardrobe with these trends:
Neon
In my opinion, this is not the easiest trend to pull off. I think it takes a very specific piece and scenario to do it really well. That being said, I am absolutely in love with a neon Alice + Olivia dress that I will most definitely be taking out this summer.
An easy way to add a little bit of this into your everyday wear is with a little pop of neon.Try incorporating this trend into some of your summer looks with accessories.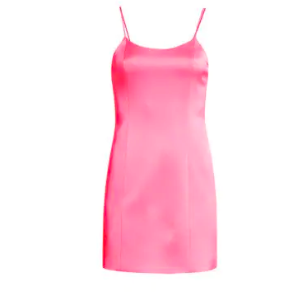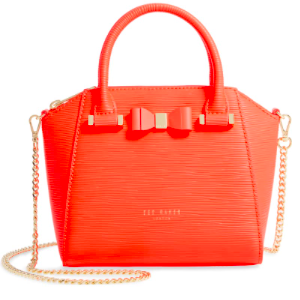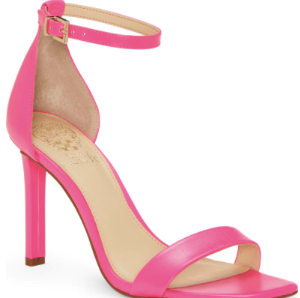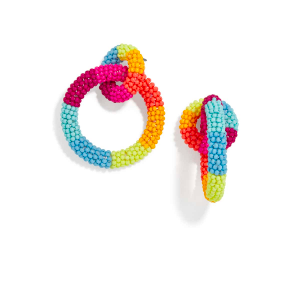 Wide Leg Pants
Channeling the 70s! I am all on board with this. I love a good pair of statement pants, and have definitely been known to splurge on a few pairs of them. Wide leg pants are cute, trendy, and so comfortable for the summer! I love that they're versatile-- good for a summer date, a beachy getaway, or a day at the office.
I looked all over for my pants in the thumbnail but I can't find them anymore. They are by Miguelina, a resort wear brand.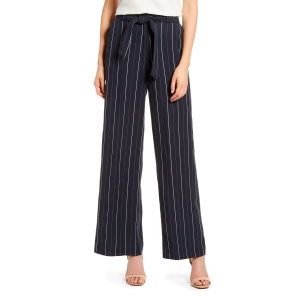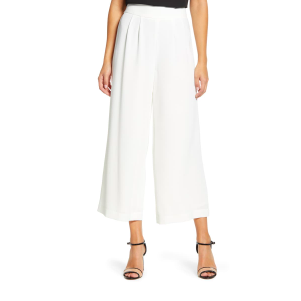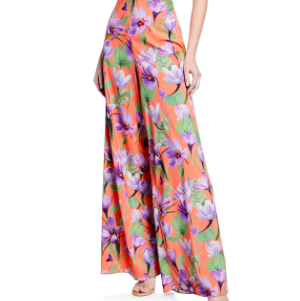 White and Flowy
Tops, dresses, skirts, and even some of those wide leg pants are popping up all over in soft, romantic and flowy whites. These all white looks are quintessential summer, and you can count on pieces like this staying in style for a while. In fact, you might already own something like this, which will make it easy to be very "in" this summer.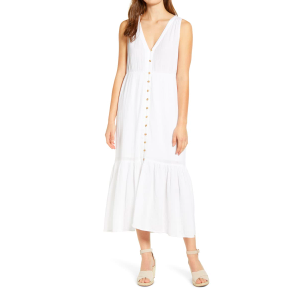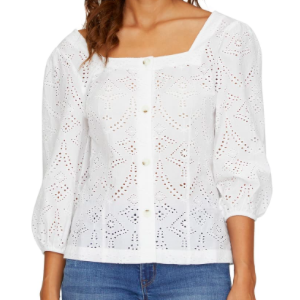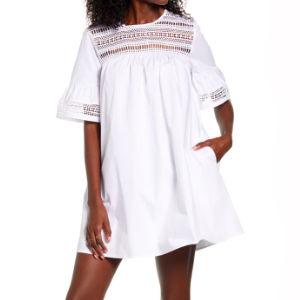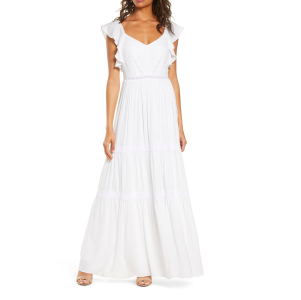 Tropical Prints
I am a big Lilly Pulitzer fan, so bold, tropical prints have been in my repertoire for a while. These prints are coming in full force this summer. From big birds of paradise to leafy greens, it's a jungle out there. While it can be easy to be overwhelmed by bold patterns, especially if you are petite, there are some really classic, less overwhelming versions of this you might want to try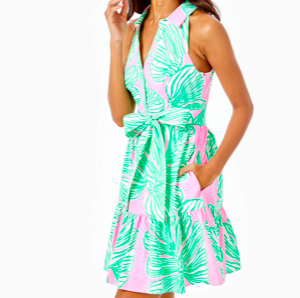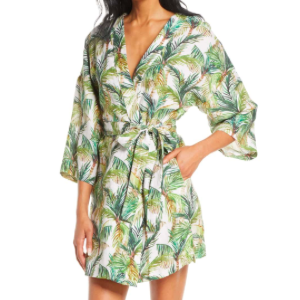 Shirt Dresses
I am thrilled that shirt dresses are "trendy" right now. They're such a classic look. They can be dressed up or down, worn on vacation or to work, and they come in so many varieties, there's bound to be one that suits you.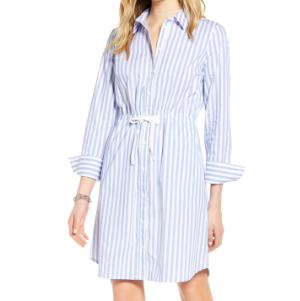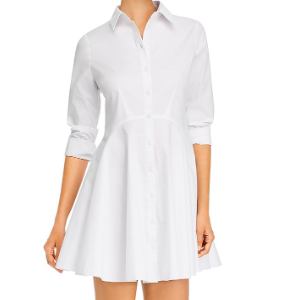 Raffia
Raffia (Yes, like the palm tree. Think, the stuff a plastic hula skirt is made to look like) got a high-end makeover this year. From dresses and fringe to designer bags, it's all over. I am on the fence with this, because I think it borders between cute and party city explosion. Still, I'd be open to it, if it was the right piece. The bags and crochet dresses are definitely your best, and closest bet, adapting this runway trend.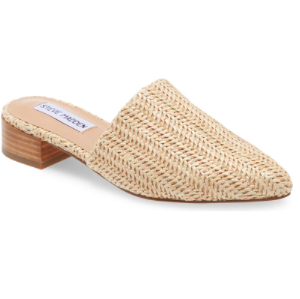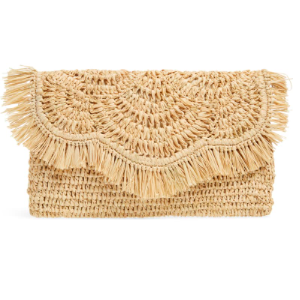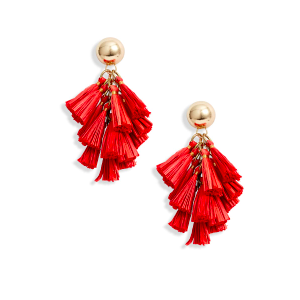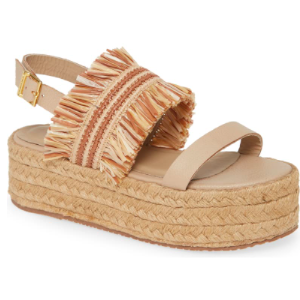 Trends That Are Missing The Mark
In my humble opinion, off the runway this year there are a few things that are a no-go.
Waistcoats for women as shirts are just taking the 90s trends too far and really makes me cringe.
Lingerie as clothes and completely sheer clothing. It's just a no from me.
Suits with shorts. This is landing on my naughty list just because it can go so horribly wrong so horribly quickly. I do think it can be really cute though. Basically, I probably won't be wearing it any time soon but a lot of people probably will do it very well.
After all that, anyone can really wear anything, it's usually how you feel wearing it that really makes the difference. So, at the end of the day, you should confidently rock whatever you feel like.
Want to see more content like this? Sign up for our Newsletter!
This post includes affiliate links. That means if you make a purchase through a link in this post I recieve a small commission at no cost to you.