MY FAVORITE SIZE INCLUSIVE BRANDS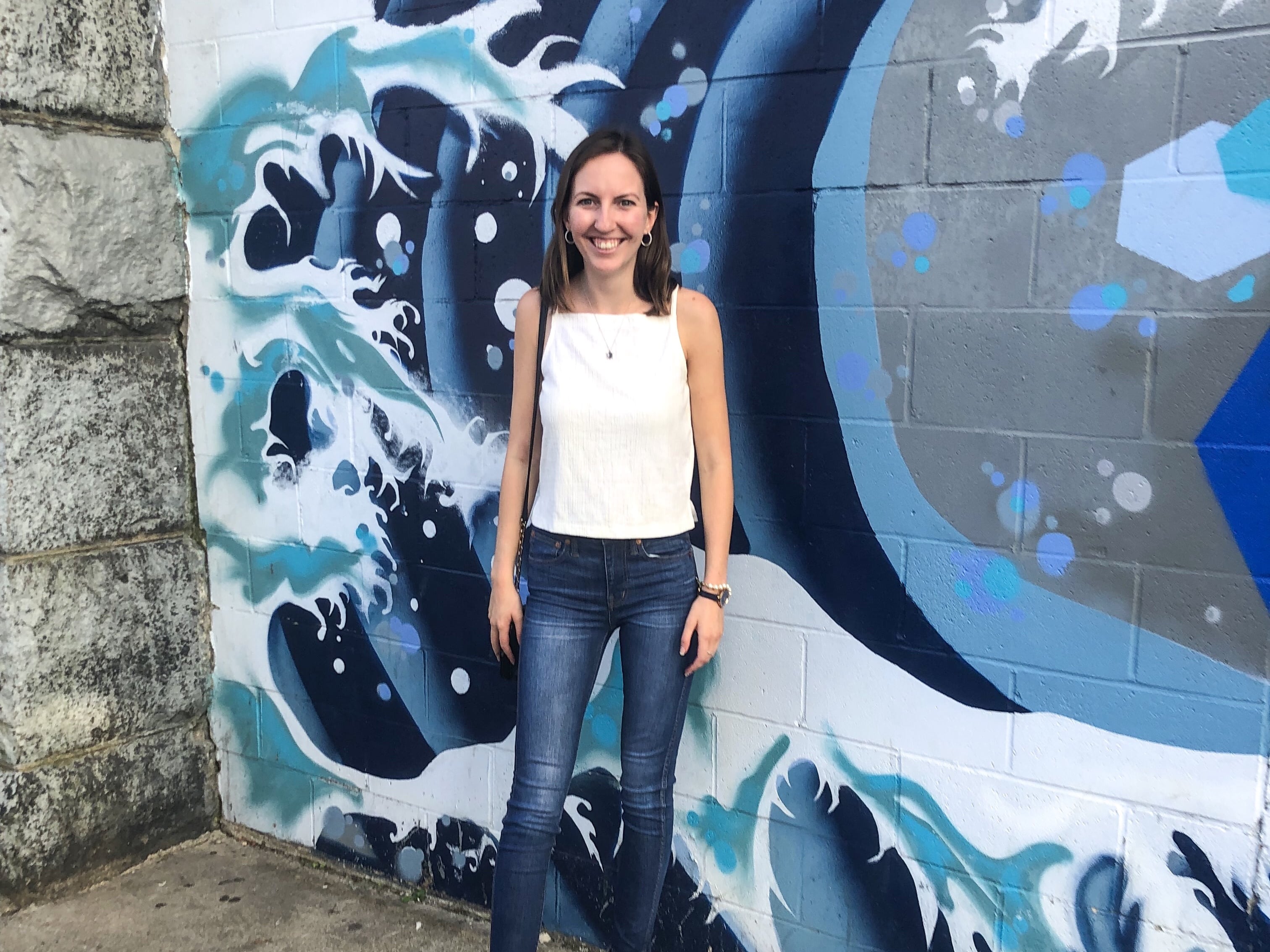 Like so many women, I have a frustratingly difficult time shopping for clothes. I have had so many experiences where I try on a bunch of things and every single piece is way too big or just fits really strangely (sorry Zara, American Eagle, and probably a bunch of other places I don't care to remember). In a lot of stores, I just find myself drowning in their clothes.
I have so many problems because I'm slightly taller than average (5'6") and my whole body is just unreasonably narrow. I can fit in a lot of petite sizes (and sometimes children's) due to the narrowness factor, but then everything is too short.
I know that I am on the luckier side of things as well. There are a gross amount brands that discriminate against bigger women, and typically high-end clothes are designed with women who look like me in mind.
Over the years, some of my favorite brands became my favorites because I knew they would always fit me. It is so much more comfortable to shop, never mind order online, if you're accustomed to the way a brand fits, so I tend to stick to the places I know for a lot of things.
I knew these brands had extended smaller sizes, but I finally looked at their full list of size offerings and was truly impressed by the five listed below.
While these brands were already some of my favorite, it makes me want to support them even more knowing they are size-inclusive.
Vineyard Vines is a brand that I really had no idea they carried such a large size range until I saw another blogger mention it, which is what got me thinking about writing this post.
They also carry inclusive sizes for menswear.
Madewell (000 - 24, petite, tall, taller, and maternity)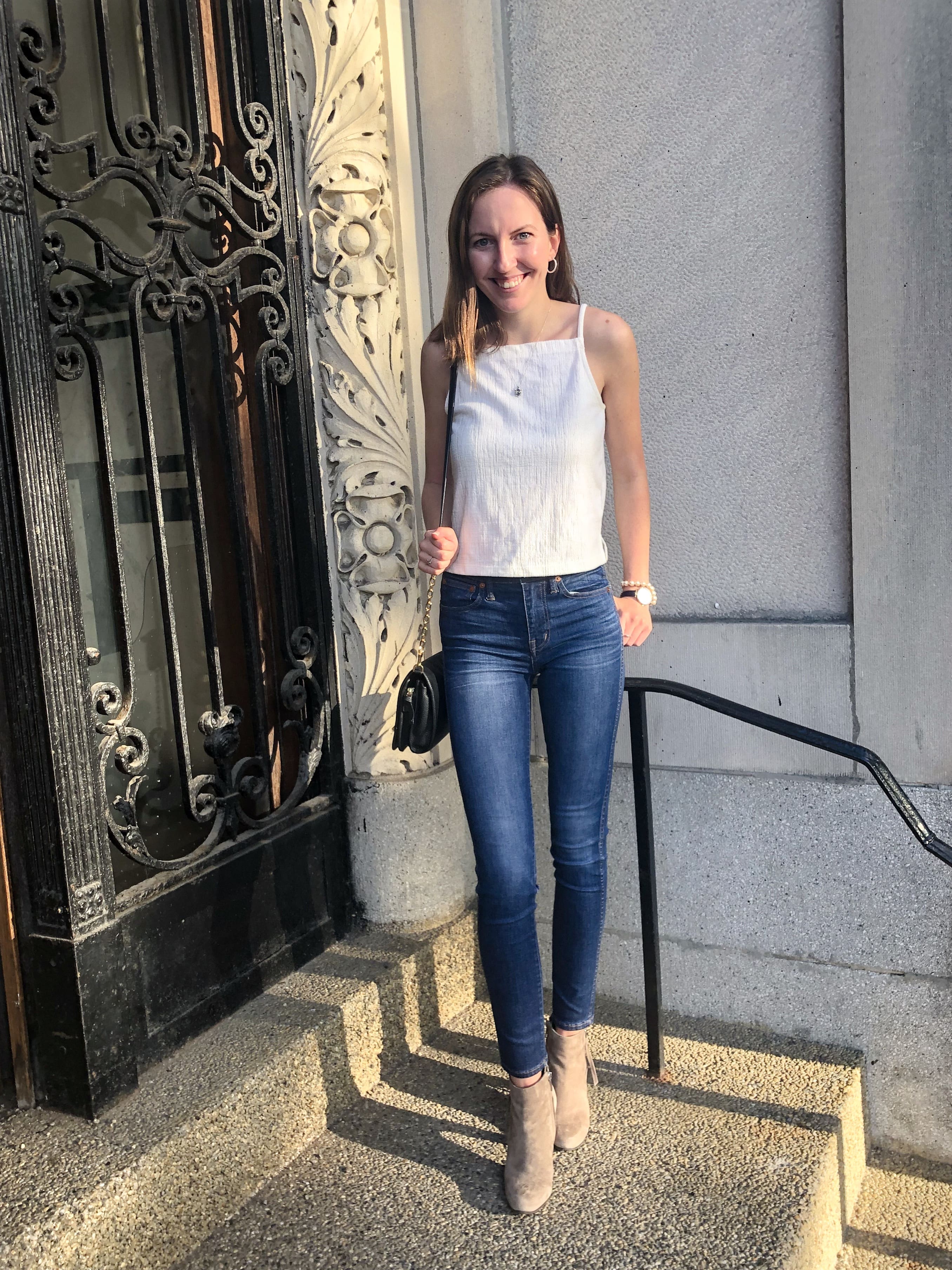 I have always said something along the lines of "find me a girl who can't fit in Madewell jeans" but was still pleasantly surprised when I actually looking at their size range.
Coming from a girl who wears a difficult-to-find pant size (24 tall) this place has been a blessing. I actually did not wear jeans for years for the sole reason that I couldn't find a pair that fit.
I've talked about Madewell denim in an earlier post, but I'll say it again. If you can't find a pair of jeans that fits, do yourself a favor and go into Madewell. The women who work there are typically very friendly, and they're denim-miracle workers.
Madewell also carries plenty of adorable clothes that aren't denim, including great basics, and with a huge size range. I am obsessed with their t-shirt dresses, and almost exclusively wear Madewell t-shirts.
I also just found out that they carry maternity sizes, which is awesome, and I love that they don't label their lines as anything special, they just have a lot of sizes. (so, uh, really, why can't more places do that?)
J. Crew (000-20, petite, regular and tall)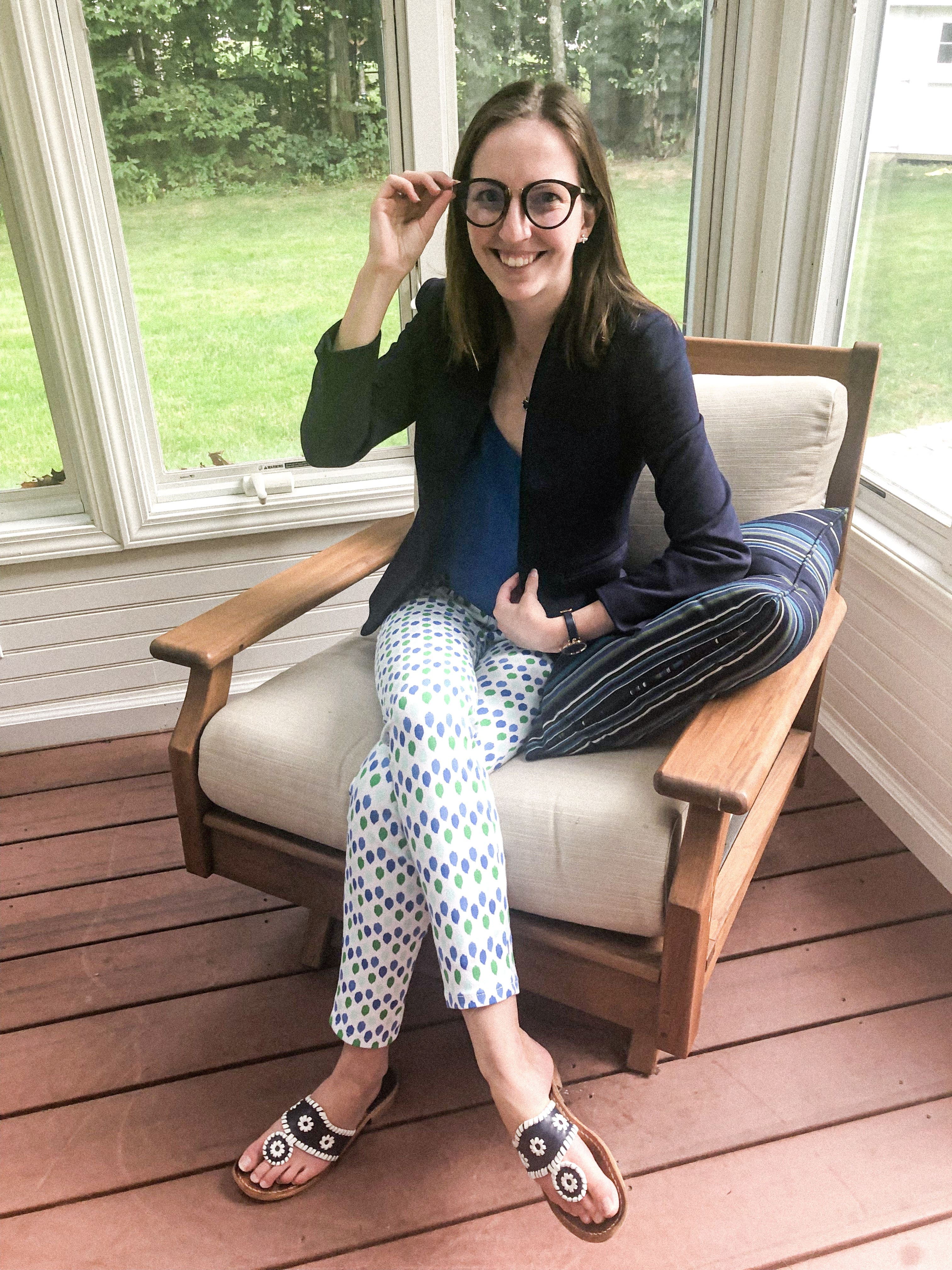 J. Crew and Madewell are sister companies, so it should come as no surprise that they also have a great range of sizes.
I started shopping at J.Crew probably when I was around 14 or 15. I was this twig of a thing that weighed maybe 100 pounds soaking wet, but was looking for something I could wear that wasn't Abercrombie Kids (which, I'll admit, I still wear sometimes). That 000 was a lifesaver for little high school Erin, and meant she didn't have to wear Limited Too to get her driver's license.
Now, all of my suiting and a lot of my professional wear is from J.Crew. In general, I have a really hard time finding professional clothing that isn't really boxy, and overwhelming on me. But, J. Crew has a lot of good options. My favorite blazer ever is from here. It doesn't have lapels, and is cut very narrowly, which is perfect for my frame.
It is so nice walking into a store and knowing you will find something that fits, and J. Crew has been that for me for a while. Knowing that they also offer larger sizes makes me really happy.
LOFT (00-26, petite, tall, and maternity sizes)
While I don't shop at LOFT nearly as much as J.Crew or Madewell, it's another brand that helped baby Erin navigate the world, so it holds a special place in my heart. The first dress I ever bought from a "big girl store" was at a LOFT outlet. I got a 00 petite brown and pink sundress while shopping with my mom before the beginning of 7th or 8th grade. I was so proud of myself for fitting in that dress, you have no idea.
The LOFT does categorize their bigger sizes as "plus size," unlike the other brands I've talked about. I wish they wouldn't put that label on it (because why is that necessary), but I am glad they carry them.
Third Love (bras: 30 - 48, AA - I, Underwear: XS - 3X

I finally decided to try these bras after they went pretty viral, and I don't think I will ever go back. They are doing things that no one else is right now, and it's really incredible.They offer sizes that you will never (and I mean never) find anywhere else.
I was someone who shopped for bras pretty much exclusively at Victoria's Secret before this, and they were fine. I have a couple bralettes I still really like from there, but their bras really never fit me that well.
In fact, one time, one of the women who worked there actually advised me to try a child or teen bra retailer because my band size was just too small for real bras. Naturally, I just thought I was doomed for life.
Since switching over the third love, I've been wearing a 30C, which is incredibly comfortable and actually fits me correctly. It's also a size that I'm 99.9% sure does not exist anywhere else.
Third Love has a huge size range including half cup sizes, and really cute options. I really don't know why other retailers try to fit all women into the same small range of cookie-cutter sizes, but this place is really doing something right.
Where are my ladies who have a hard time shopping? I'd love to hear about the places that work for you!