10 THINGS I CAN'T LIVE WITHOUT THIS SUMMER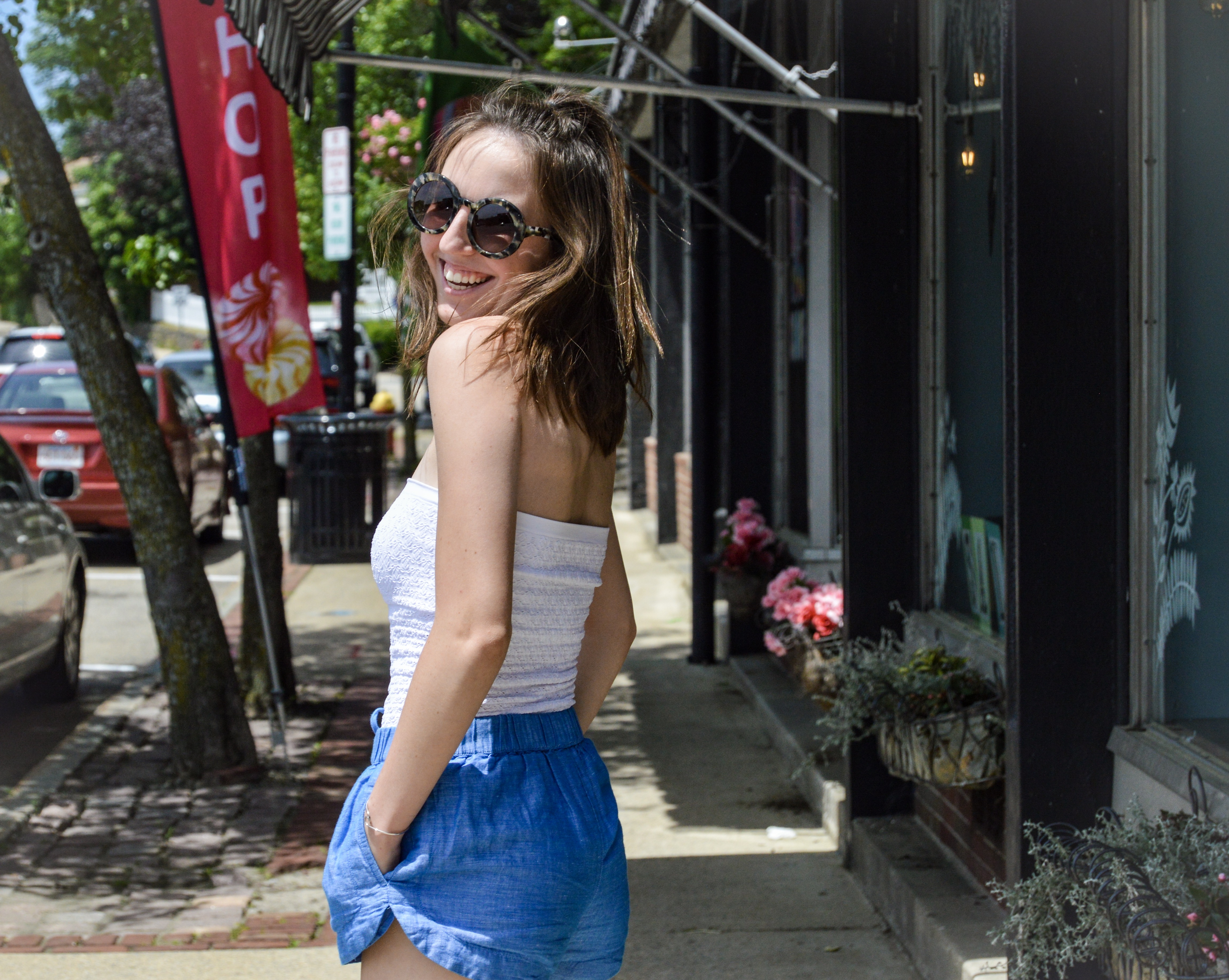 In the heat of the summer I like to be outside, as relaxed as possible, and with my family and friends as much as I can. Yet, it's easy to spend valuable time picking out clothes or dealing with a sunburn.
Time outside can make summer especially tough on your skin, and I often find myself stressing over plans, timelines, shopping, packing, and everything else that, quite ironically, is often behind the scenes of relaxation.
Finding the balance between comfort and style is a requirement for me in the summer months.
To try and help manage it all, here's my list of 10 things I can't live without for summer.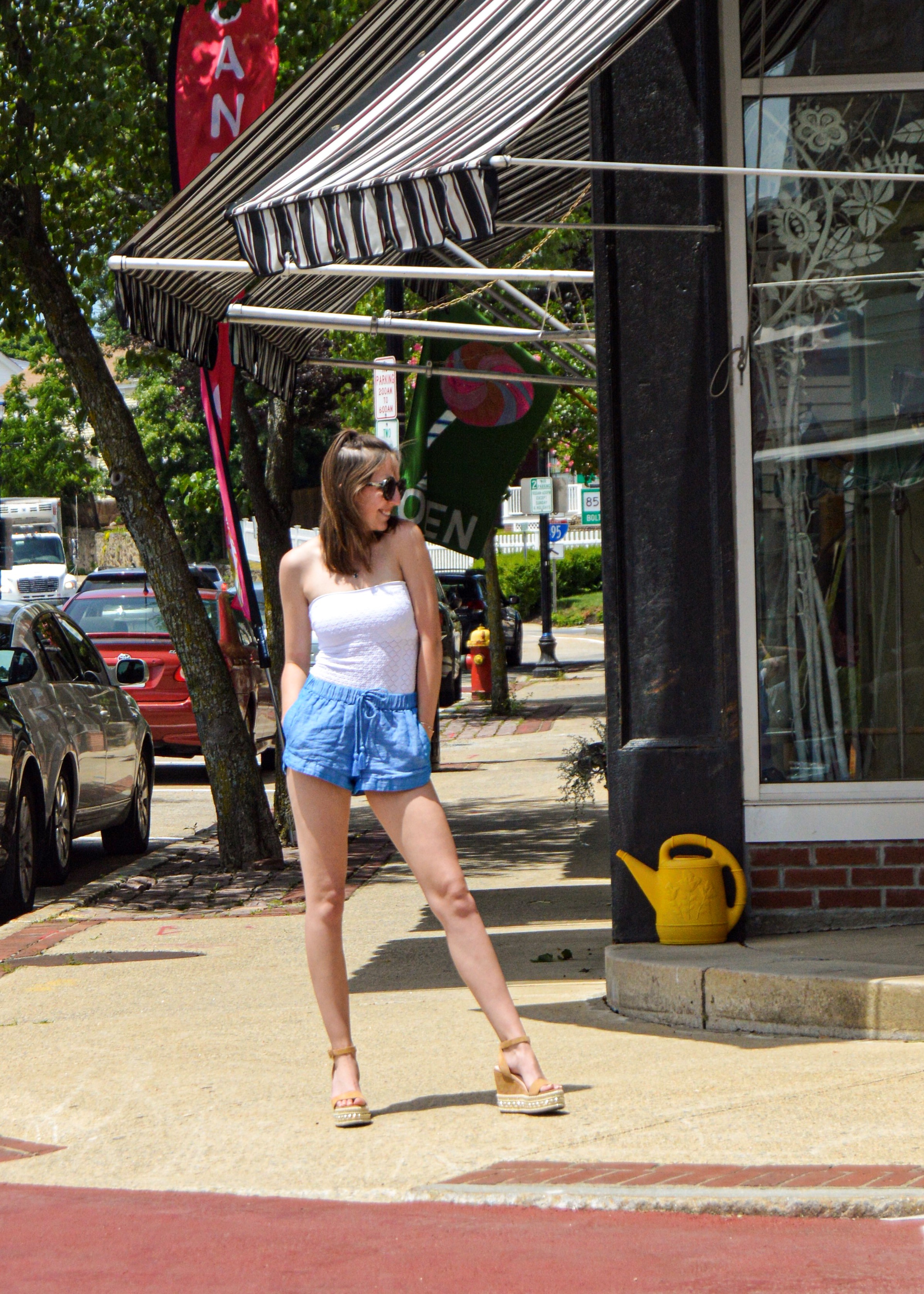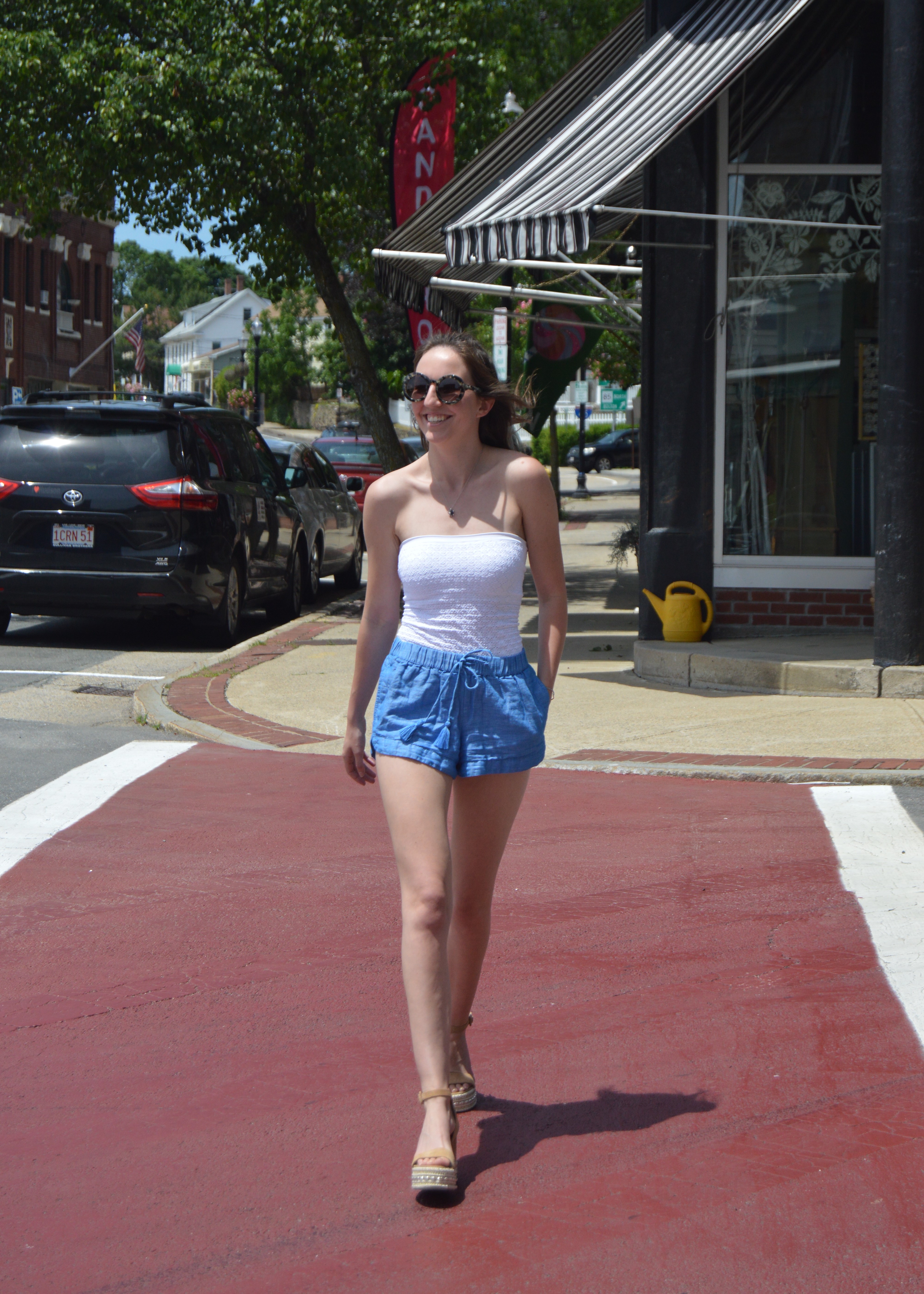 1. Oversized Sunglasses
I will probably never move on from this trend, there's nothing quite like a giant dark pair of designer shades to make you feel like you're on a level with Mirada Preistly. Speaking of Prada, the pair I wear almost every day are Prada, but I will let you in on a secret. You should never spend more than $100 on designer shades (unless you want to of course then by all means).
The pair I have on above are Henri Bendel (RIP), but lately I get all of my sunglasses from Nordstrom Rack . They always have an amazing selection of all your favorite designers (and I mean Kate Spade, Prada, Salvatore Ferragamo, Versace, Gucci, etc.) at super affordable prices.
2. Pull-On Shorts
I live in athletic shorts around the house during the warmer season, and these shorts are just like an upgraded version for going in public. Plus, these type of shorts have just enough flare that they can give you a really nice silhouette, emphasizing your waist.
I got the shorts pictured at the end of last season from Vineyard Vines, but I found a really similar pair from this season on sale now. They come in other colors and patters as well for around $68.
Lilly Pulitzer also carries a similar style for $78. Both brands always have huge end of summer sales where they will be probably around $20, so be on the lookout for that.
If you're looking for a cheaper alternative right now, I found a similar style at Target for $17.99.
3. A Pair of Platform Sandals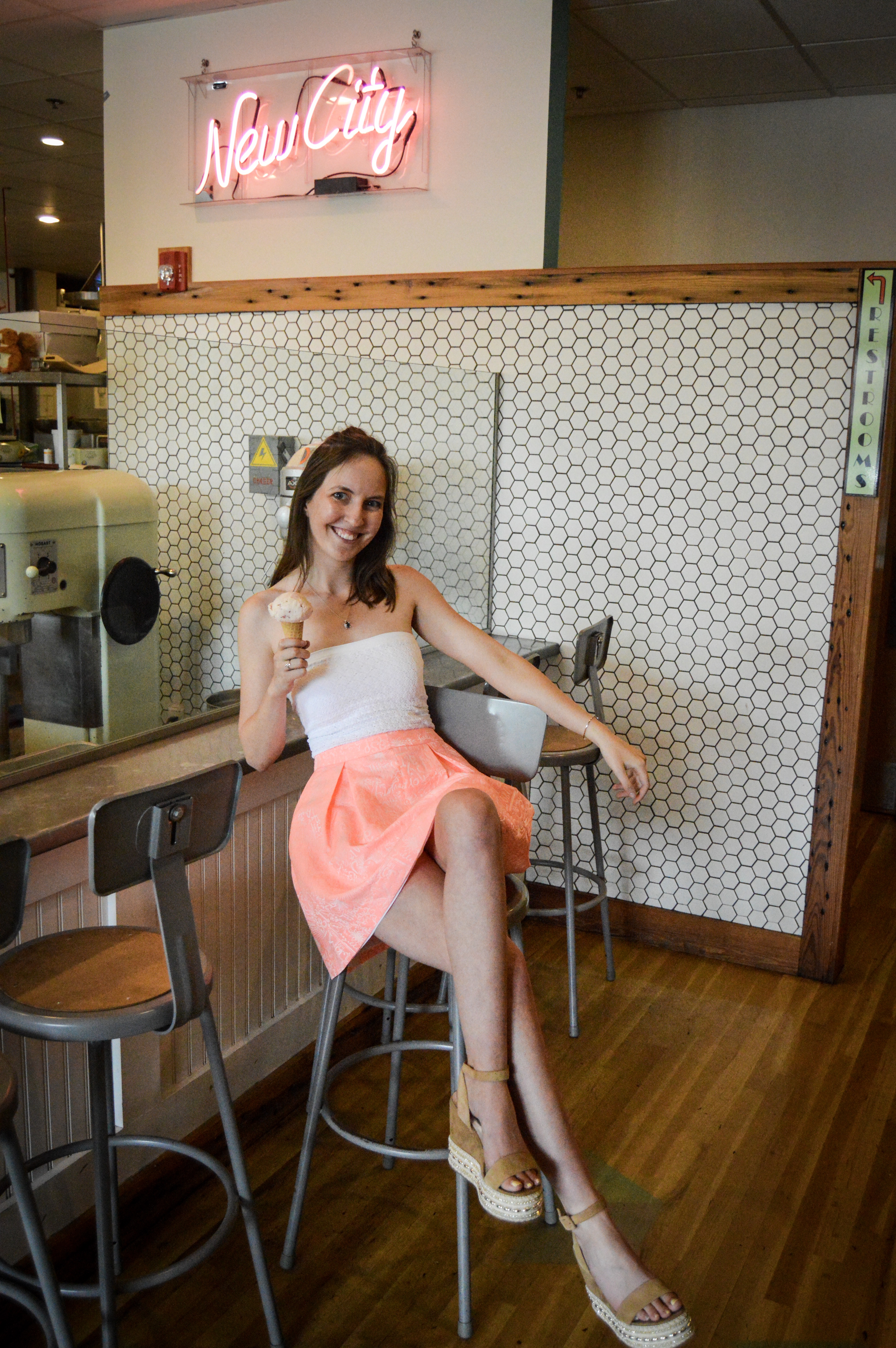 For the times when you might need a pair of shoes other than flip-flops, I have been loving a pair of chunky platform's sandals with a higher heel and a funky twist for a date night, or going out in the city. A neutral pair of these will elevate any look.
Mine are a Steve Madden from the end of last summer, but there are plenty of similar options on sale now like these here by Madden Girl, and this pair here by Pelle Moda. Steve Madden also has a bunch of new styles out, all available at DSW.
4. Lancôme Tonique Doceur Softening Hydrating Toner with Rose Water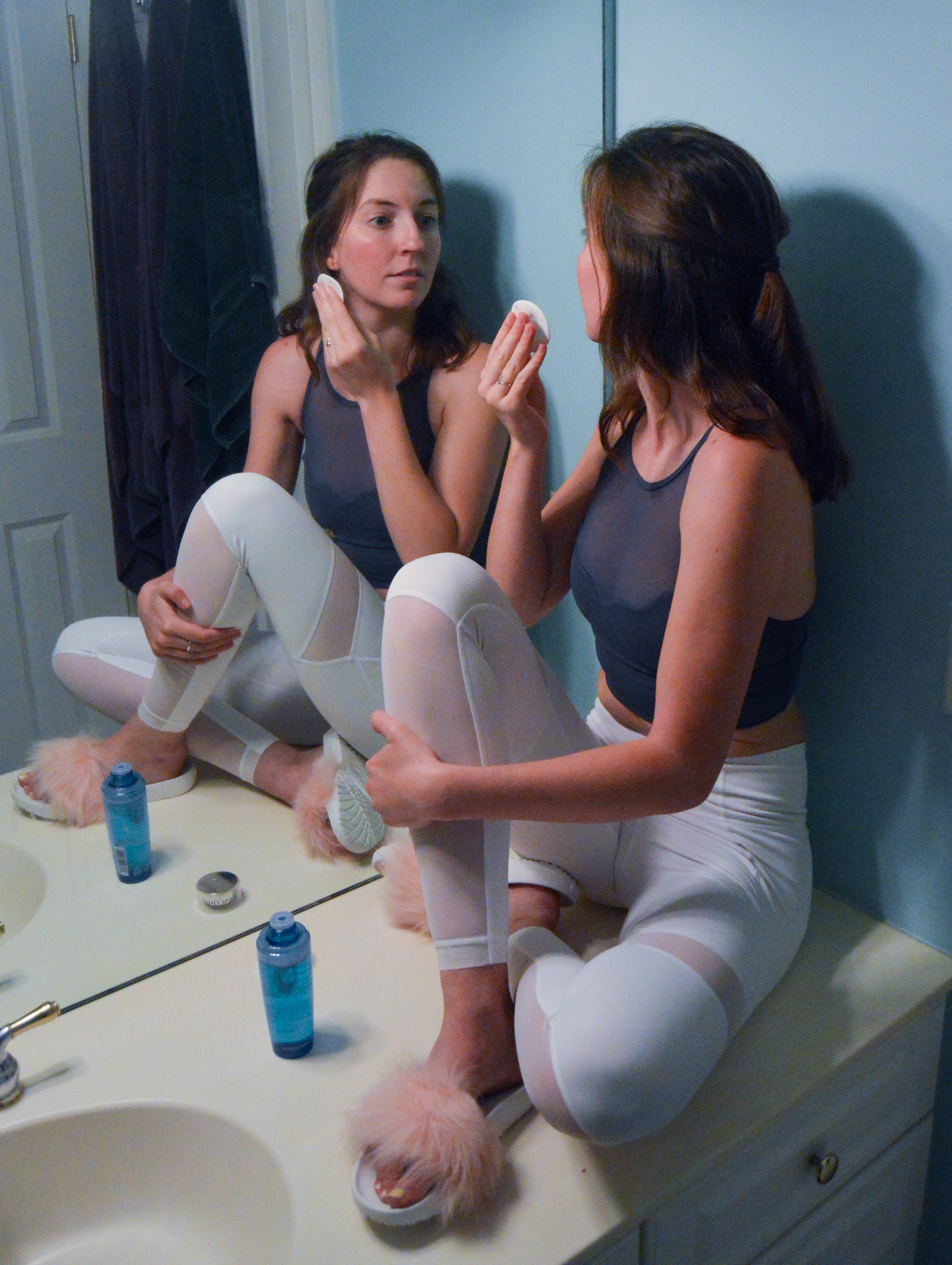 Before I jump into skin care, let me premise it by saying my skin is extremely sensitive, and almost anything irritates it. Plus, it is dry and oily at the same time, also known as combination skin. The following are just a few of the products that work really well for me, and help my skin to feel soft and healthy.
This Lancôme toner is my absolute favorite. I use it after I wake up, and before I go to bed. It smells lovely, and really helps to get any dirt and excess oil out of my pores without drying it out at all, leaving my skin feeling soft and refreshed. It is also alcohol free, which is the most important thing to look for when choosing a toner (alcohol dries, irritates, and ages the skin over time).
It's available at Sephora for $27, and anywhere you buy beauty products.
5. Coola Full Spectrum 360° Sun Silk Drops, SPF 30
While I love everything in this post, I cannot say enough good things about this product.
It's always important to wear sun protection, but especially in the summer. I have been using this in the morning after the Lancôme toner and the combination of the two leaves my skin feeling soft and protected all day long without feeling heavy or oily. It is also wears nicely under any makeup.
I hate the feel of sunscreen on my face, and this is the lightest wearing product I have ever tried. It has broad spectrum sun protection and digital overexposure protection (from all our screens). Plus, it is vegan, cruelty-free, non-GMO, TSA-friendly, and the packaging is super cute.
I bought it from Sephora for $46, but it is also available at Ulta and on Amazon.
6. Laura Mercier Tinter Moisturizer Oil Free, SPF 20
I don't like to wear a lot of makeup in the summer, and this product is perfect for the days when you might want to put on a little something that doesn't feel heavy (or require any effort). Plus, its another bonus layer of sun protection.
This tinted moisturizer is oil-free, which works best for my skin. It's never caused me any break-outs, and provides a light to medium coverage.
It sells for $46 at Sephora, but is available elsewhere.
7. Vaseline Intensive Care Cocoa Radiant Spray Moisturizer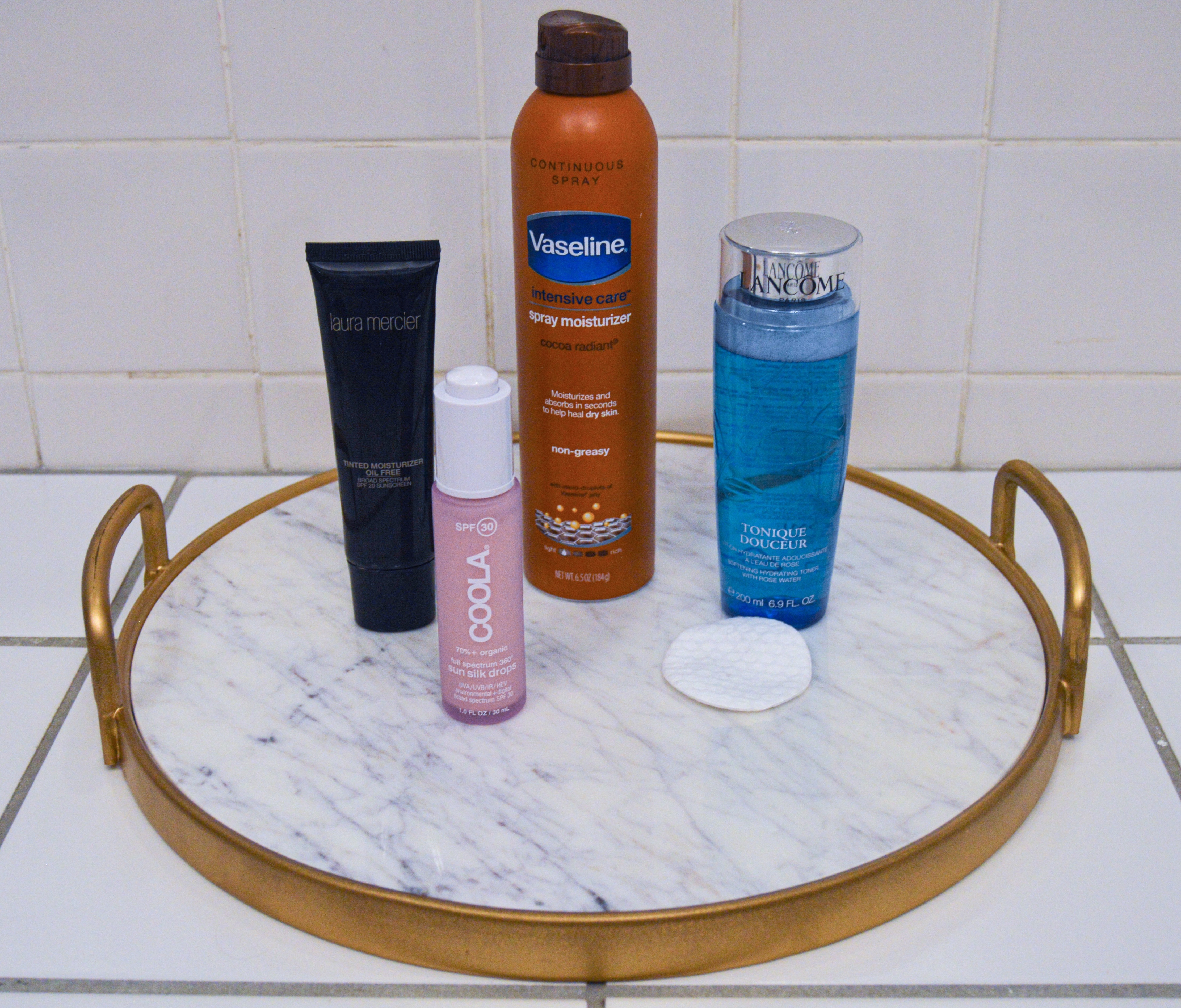 My skin can get really dry after a long day of sun or even a hot shower. I love this moisturizer because of how light and easy it is. It also doesn't leave any residue or sticky feeling (which I really hate). It's the perfect everyday moisturizer.
It's supposed to be available at most drug stores, but I usually have the best luck finding it at Target where it's $5.48.
Those are just a few of my favorite skin care products, let me know in the comments if you'd be interesting in hearing about my full skin care routine. Now, back to clothes.
8. T-shirt and Trapeze Dresses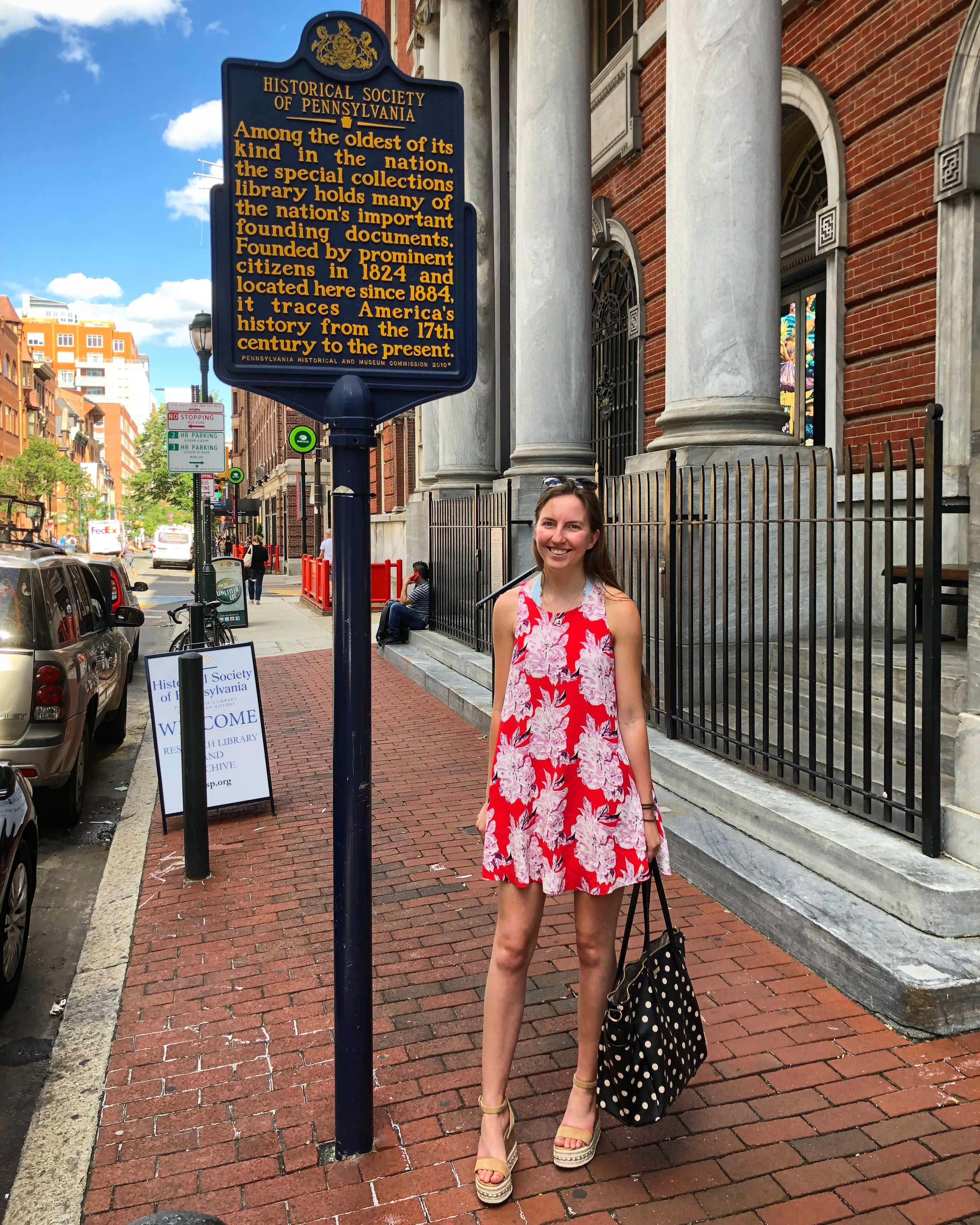 This is my favorite way to look cute while staying really comfortable over the summer. Trapeze and T-Shirt dresses come in so many cute colors and varieties and are appropriate for almost any occasion (Especially places with lots of food. Trust me, they're still flattering after a barbecue).
The one I am wearing here is from Nordstrom and no longer on sale, but Nordstrom still carries this dress, which is very similar.
I also have a few jersey t-shirt and swing dresses from Old Navy that are really soft, comfortable, and great for running errands or hanging around the house. Those are often on sale for less than $10.
9. A Casual Sandal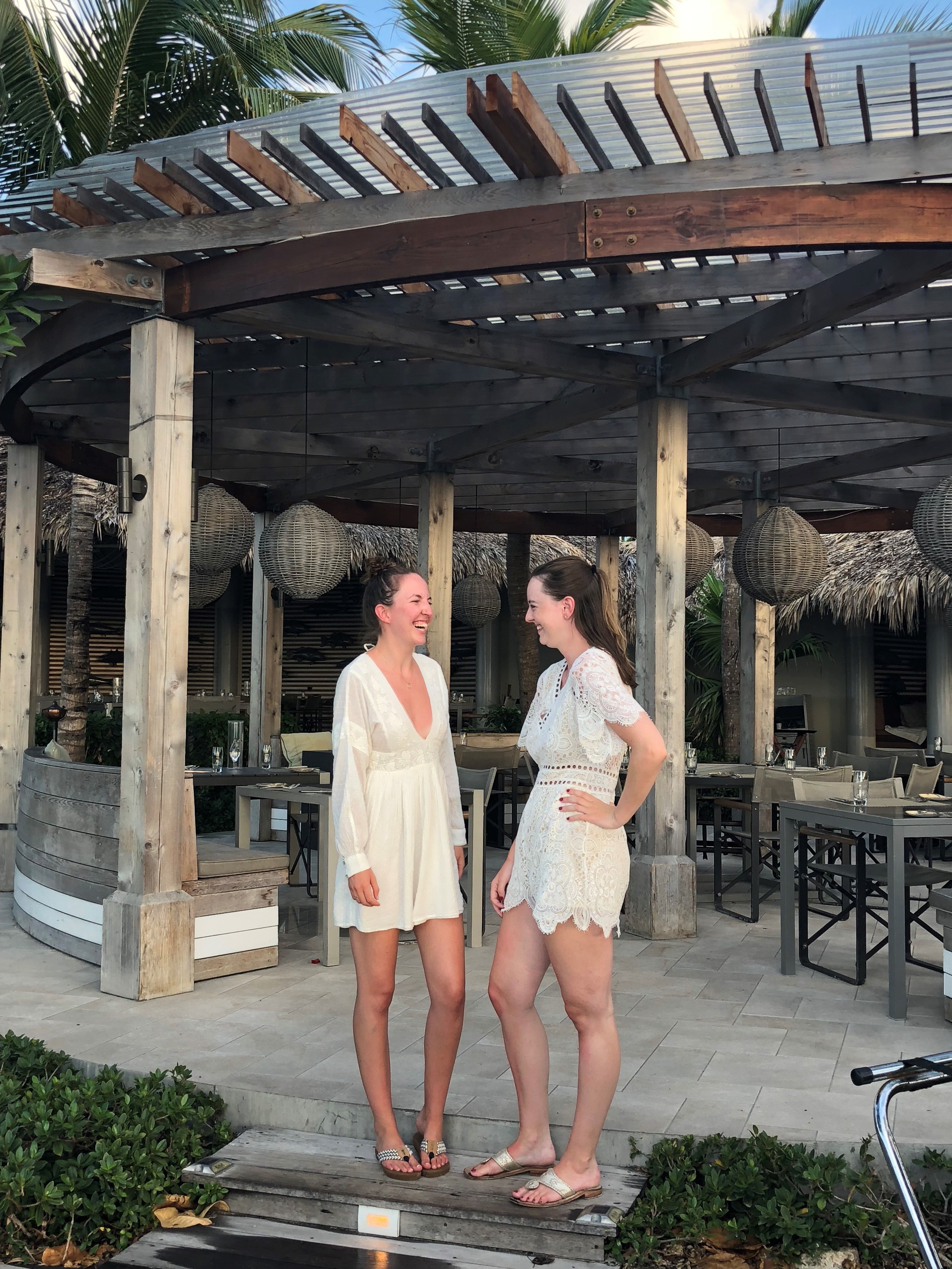 The Eliza B Macrame Sandal is my absolute favorite flip-flop. After trying them out, I don't think I will every go back. They're durable, well-made, and much more comfortable and supportive than other flip-flops, plus they're adorable.
They are a little on the pricier side, but you can completely customize them online, and they will last you way longer than the ever-popular Tory Burch flip-flops (which are more expensive at full price).
My ALL TIME go-to summer sandals are Jack Rogers. During the summer when I'm not in my favorite flip-flops, it's almost a guarantee that I'm wearing Jack's Classic Sandals. I love them so much I have them in three colors, and I'm on my third pair in the color "bone and white" since high school.
They're handmade, and the quality and class of these shoes is unmatched. They retail for around $118 but often go on sale, and can frequently be spotted at Nordstrom Rack. I wear a size six, and they are true to size but run very narrow (perfect for me, but they sell a wide option if you don't have narrow feet). They are also going to need a little breaking in before the leather molds to you feet, but its definitely worth it.
Both of the shoes pictured are available through the attached links. I'm wearing the macrame flip-flops and Emily (we love a bff guest appearance) is in Jack's Classic Sandals.
10. A Bathing Suit You Love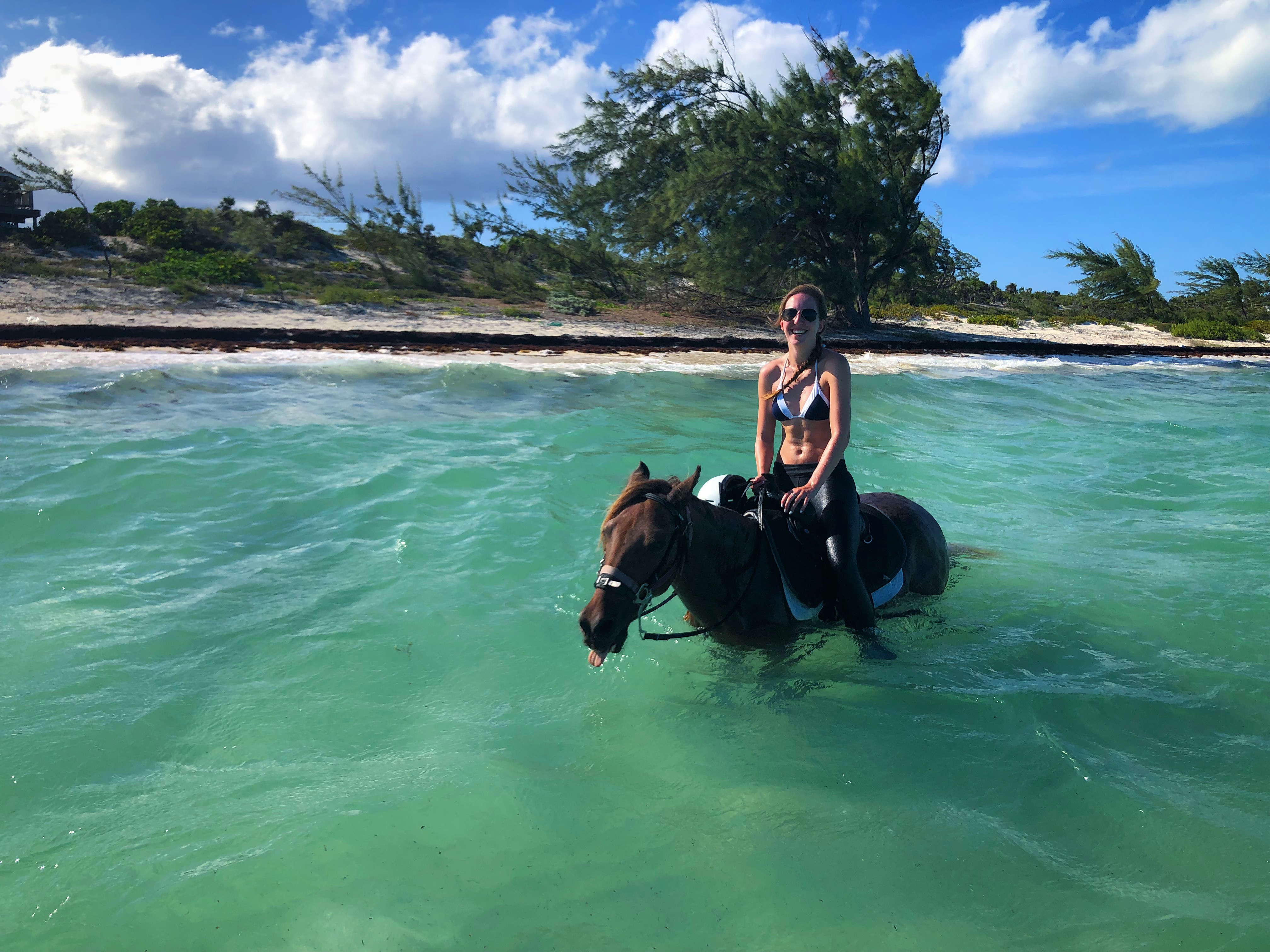 Finally, and maybe most importantly, it wouldn't be summer without a bathing suit you love. I've really enjoyed my suits from Jolyn, J. Crew, Billabong, and Shore (if you're looking to splurge), but right now that's all I'm going to say about specifics.
I'll do a post in the future about my swim style, but really all that matters when it comes to a good swim suit is that you feel comfortable and confident in it. Whether that means a one-piece or a string bikini, find something you love and rock like the confident, beautiful lady you are.
Bonus 11th Item: Puppies.
I couldn't make it through this summer or really any other time of year without them.
As a reward for making it to the end of this first post, here's a picture of mine, Koda and Ferris!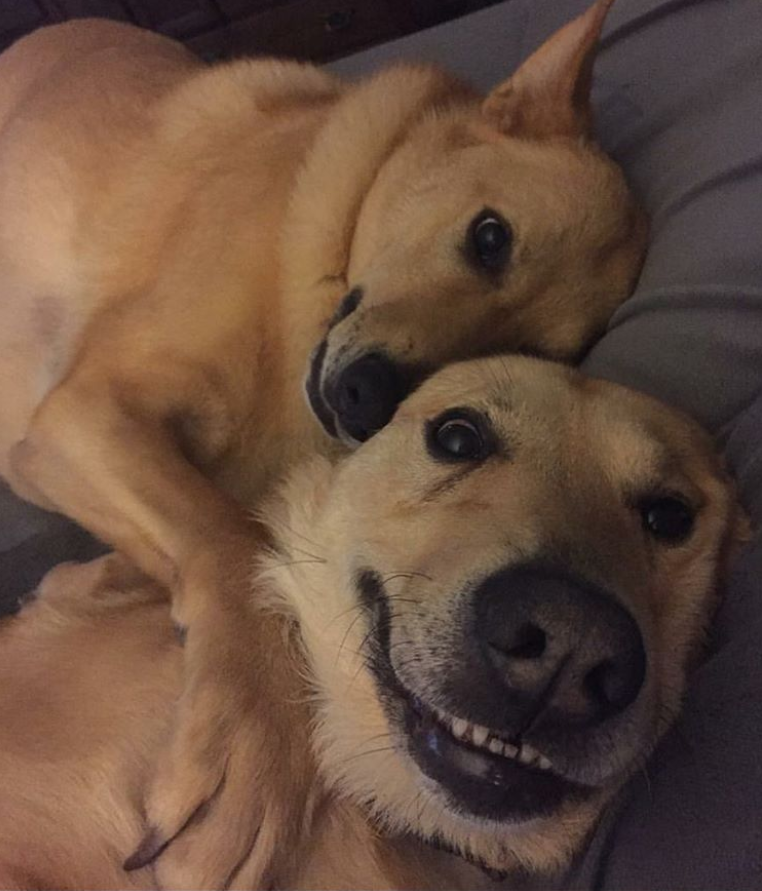 Thank you!!! Most of my posts will not be this long, but I hope I'm kicking it off with something fun and interesting. Let me know what you think, I'd love to hear from you!