A POSTITIVE GUIDE TO SHOPPING FOR SWIMWEAR AND MY SUMMER PICKS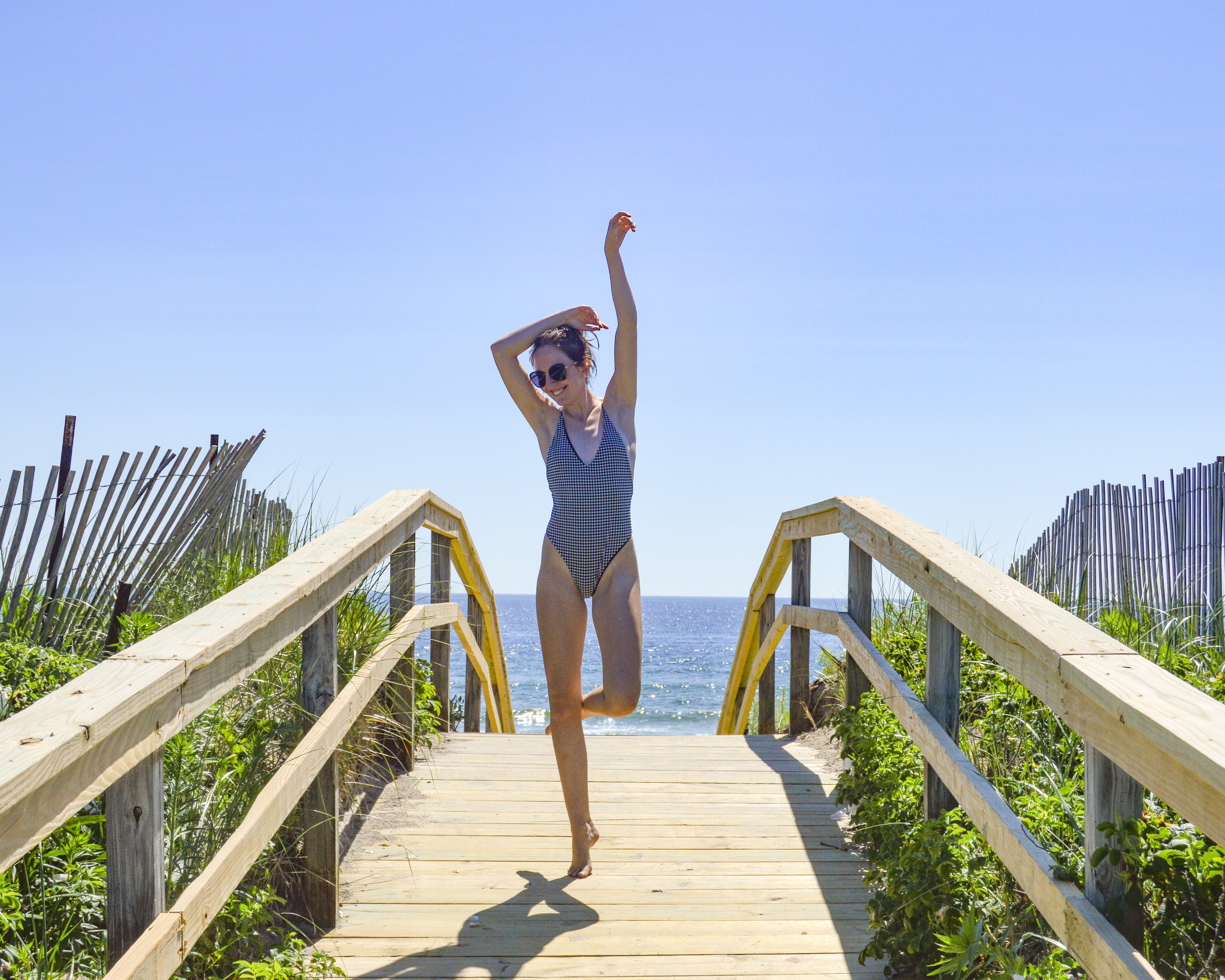 After a 10 year diving career, I've spent a lot more time in bathing suits than the average person. Despite all that swimwear experience, finding suits (and sometimes wearing suits) never gets easier.
Part of the problem is not the suits we're shopping for at all. It's not always easy to feel comfortable in a bathing suit. That's coming from someone who saw herself in a suit almost every day. Not only that, but I was regularly judged, coached, and observed by a bunch of middle-aged men on my half-naked performance (just diving things).
We're all in this boat together when it comes to swimwear. Every single person has insecurities similar to yours, even people who spend their whole lives in suits.
Shopping for bathing suits can present an opportunity for us to bully ourselves. That also makes it the perfect chance to how we treat and value ourselves and our bodies.
Be nice to yourself— if you wouldn't say it to someone else, why would you say it to yourself?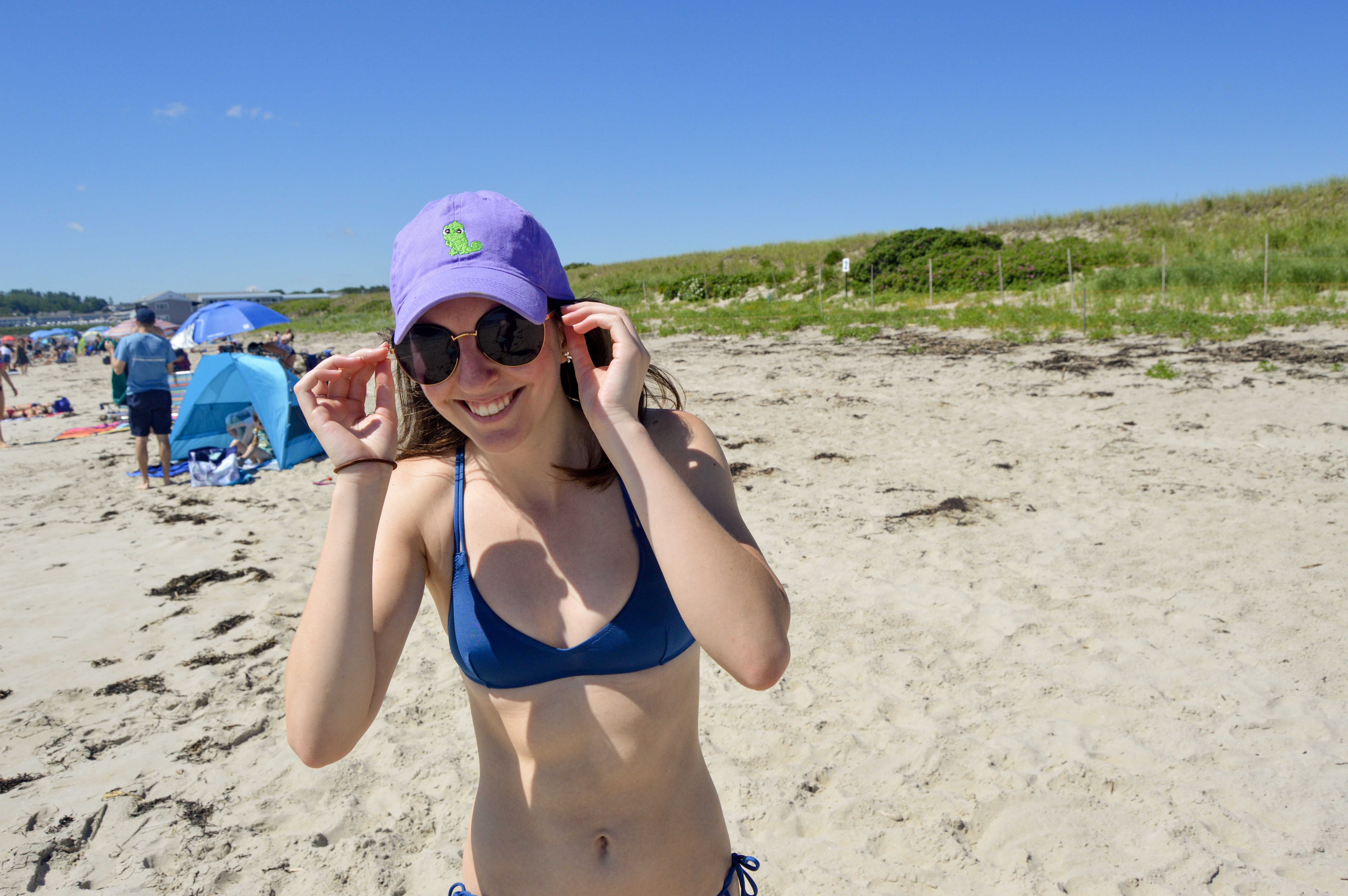 While I don't by any means claim to be an expert (or even good) at it, self-love is something that needs to be practiced intentionally and mindfully.
If you see something you love or want to love, give it a shot. A fair shot.
Try something on and focus only out the reasons why it looks good on you. Obviously not everything you try is going to be your favorite piece ever, but don't rule it out before you try.
At the end of the day, places where you're wearing a swim suit are probably places you're trying to relax so wear what makes you comfortable, whether that's a one piece, a string bikini, or anything else.
I have a surprisingly hard time finding suits that are cute and I can see myself relaxing in instead of training in. Especially when I was diving, I wanted nothing to do with swimwear that resembled anything close to a practice suit. (I know I said the problem with suits is not the suits but sometimes it is.)
This summer, I've been loving gingham and pastels for swim, and the J. Crew bathing suits have really caught my eye. I love their Crew Scoop Bikini in Oversized Gingham and french cross-back bikini tops.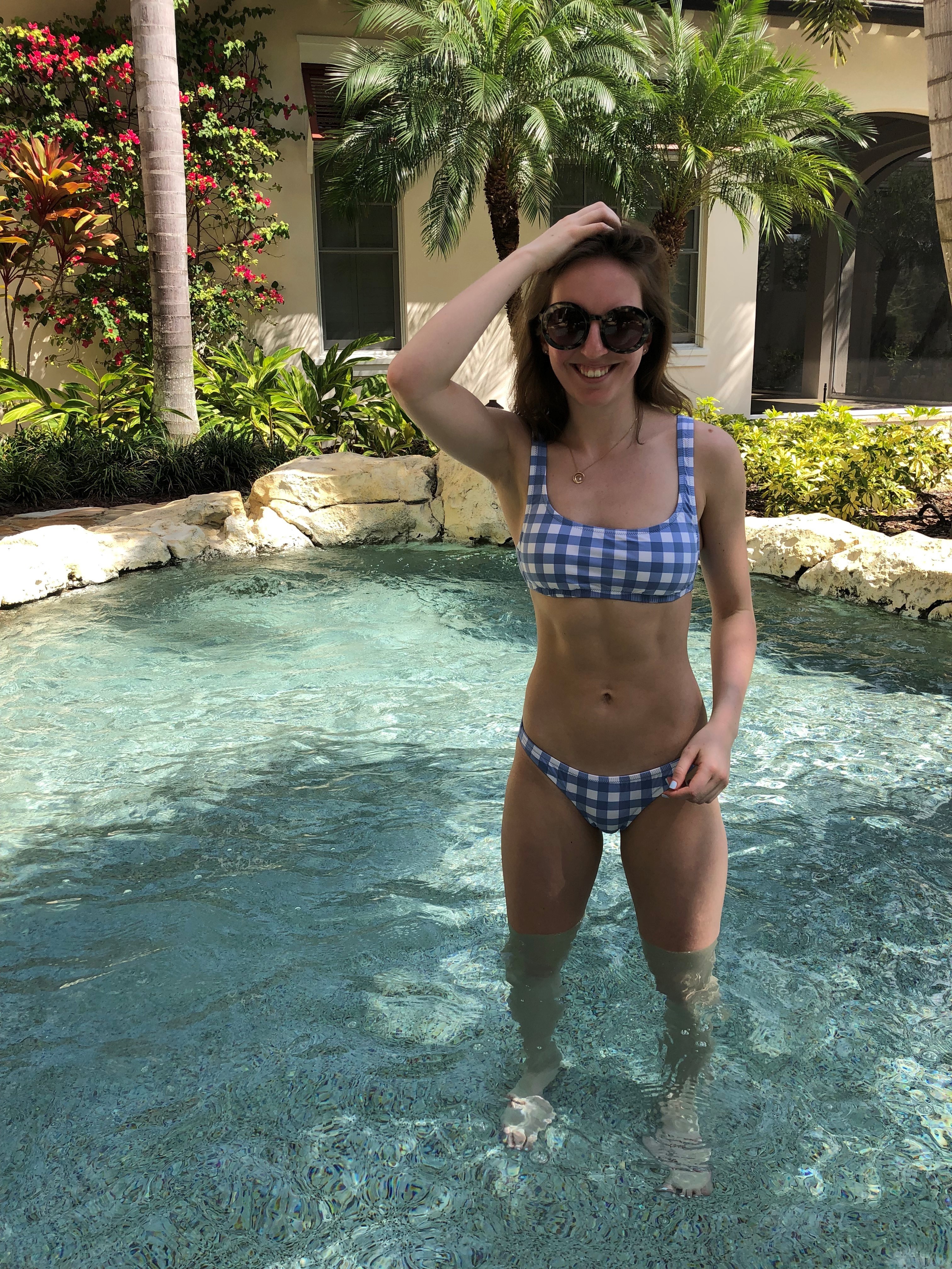 I have always really liked swim tops and bottoms that tie because they have a little more leeway in the sizing, and it is easy to adjust the fit. I was skeptical about the scoop bikini top because of the fixed back, but it fits like a glove.
Both top styles are available in multiple patterns, and there are a few style of bottoms that match. I like the Lowrider bikini bottom (worn with my gingham suit) and string bikini bottoms. (They also should all be on sale now and at the end of the season.)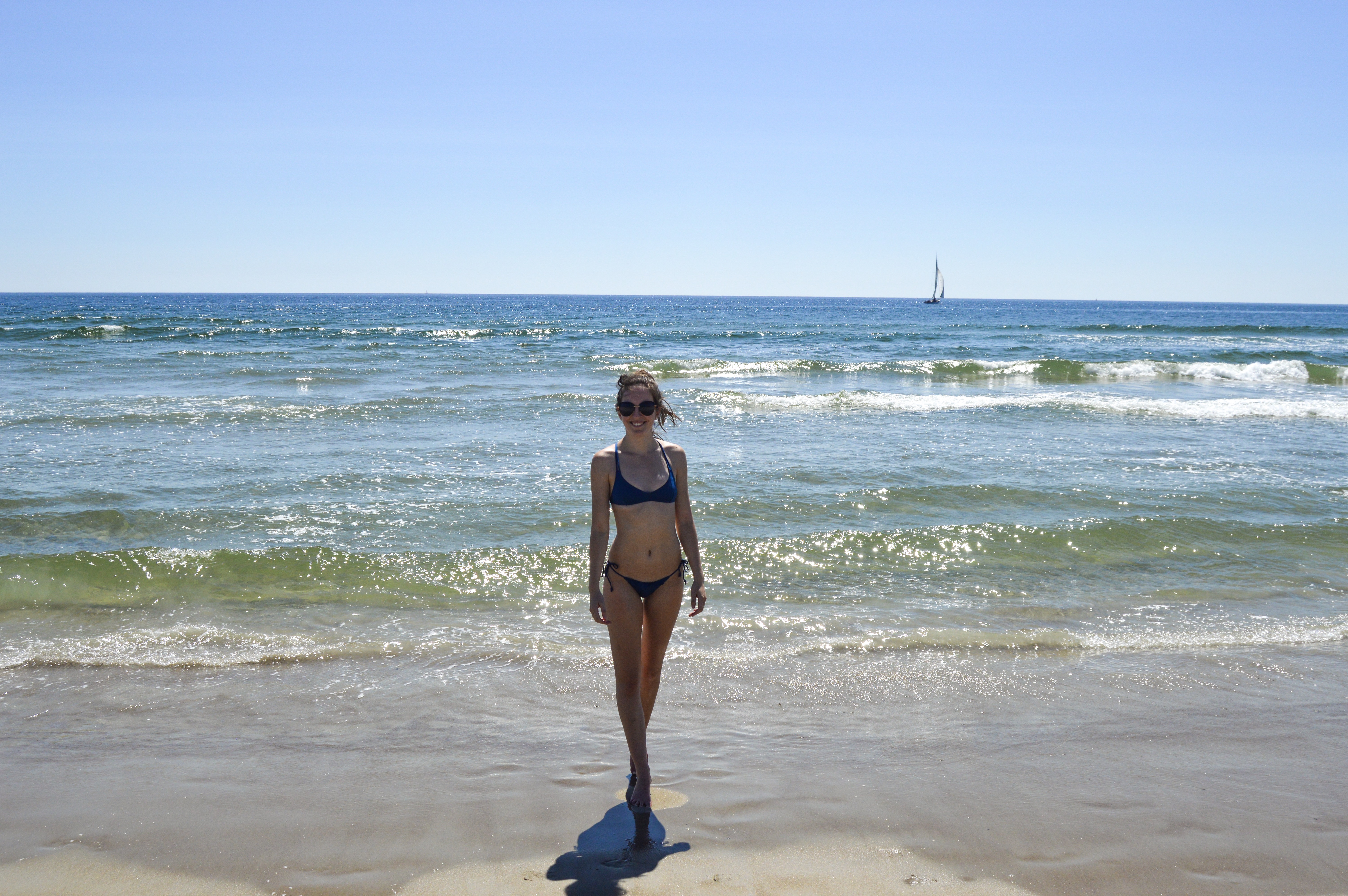 After all I've said about practice suits this might come as a shock, but I do have one pieces that I love. My absolute favorite is from Billabong. It's backless, and the adorable ties on the shoulders go perfectly with gingham.
I don't think it's currently available on Billabong's website, but you can find it on Amazon and SwimOutlet.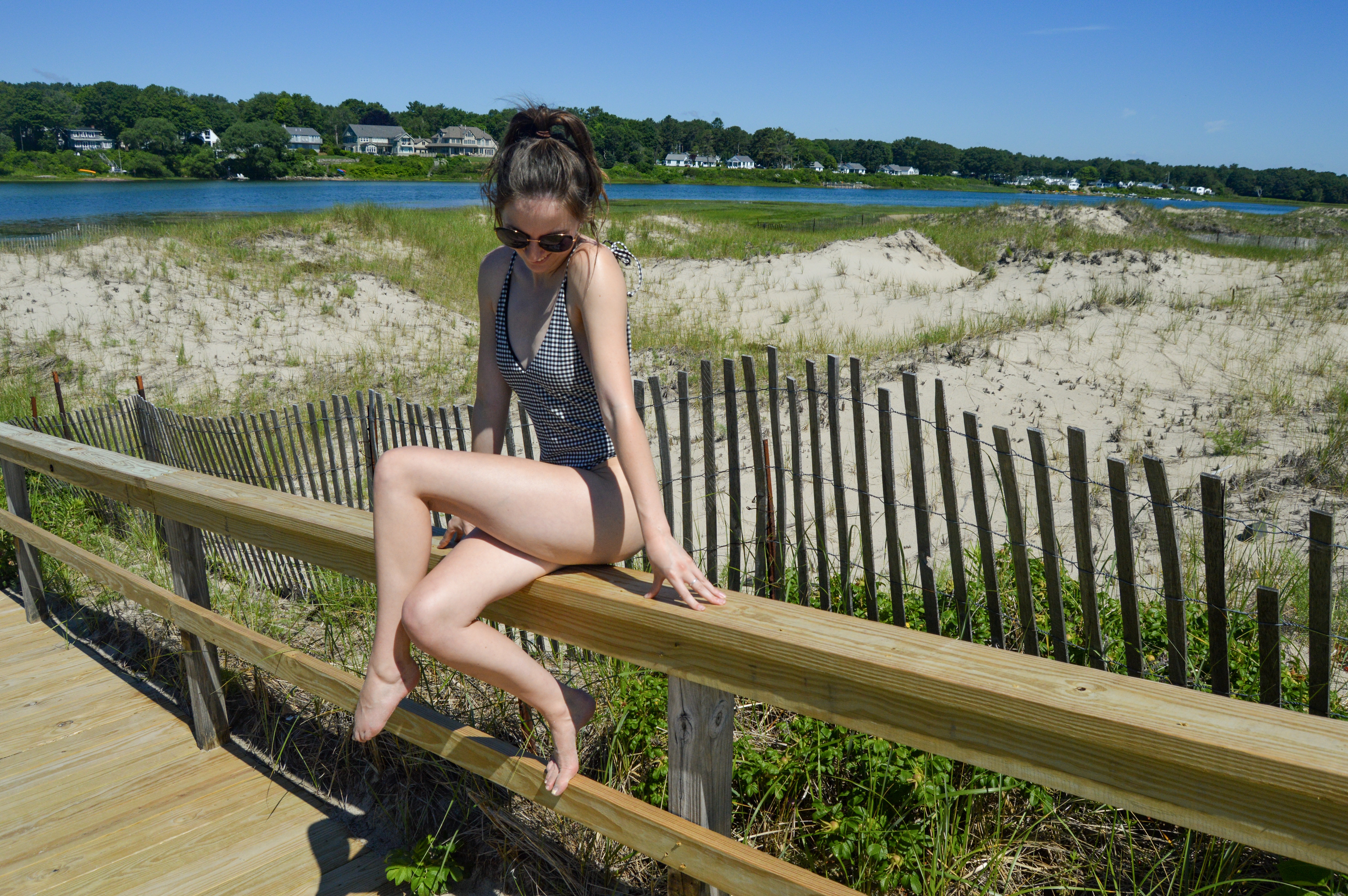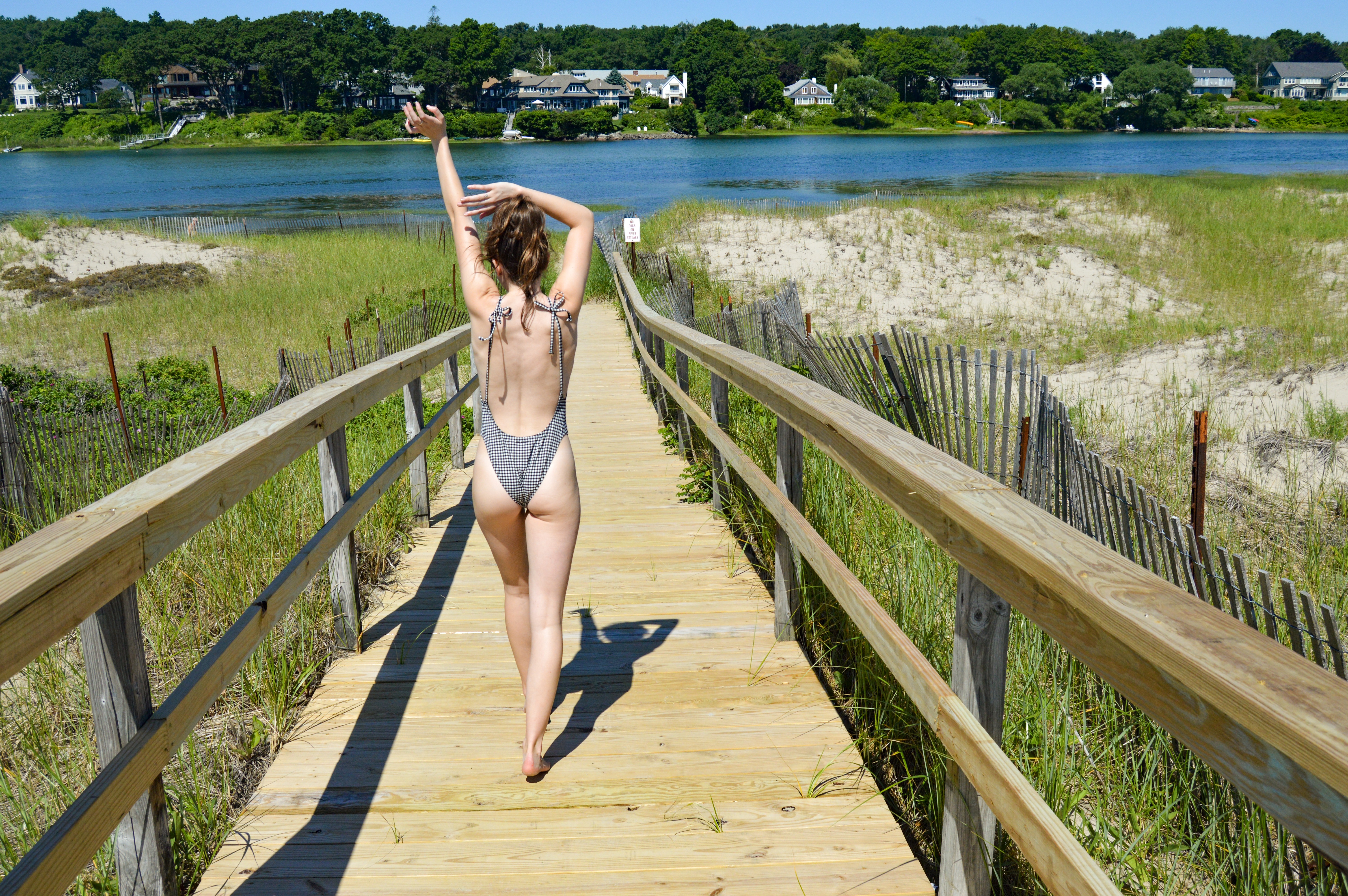 Finally, I've become a big supporter of the string bikini. It's a classic staple of summer. Honestly though, it might just be because its the furthest thing possible from a Nike cutout.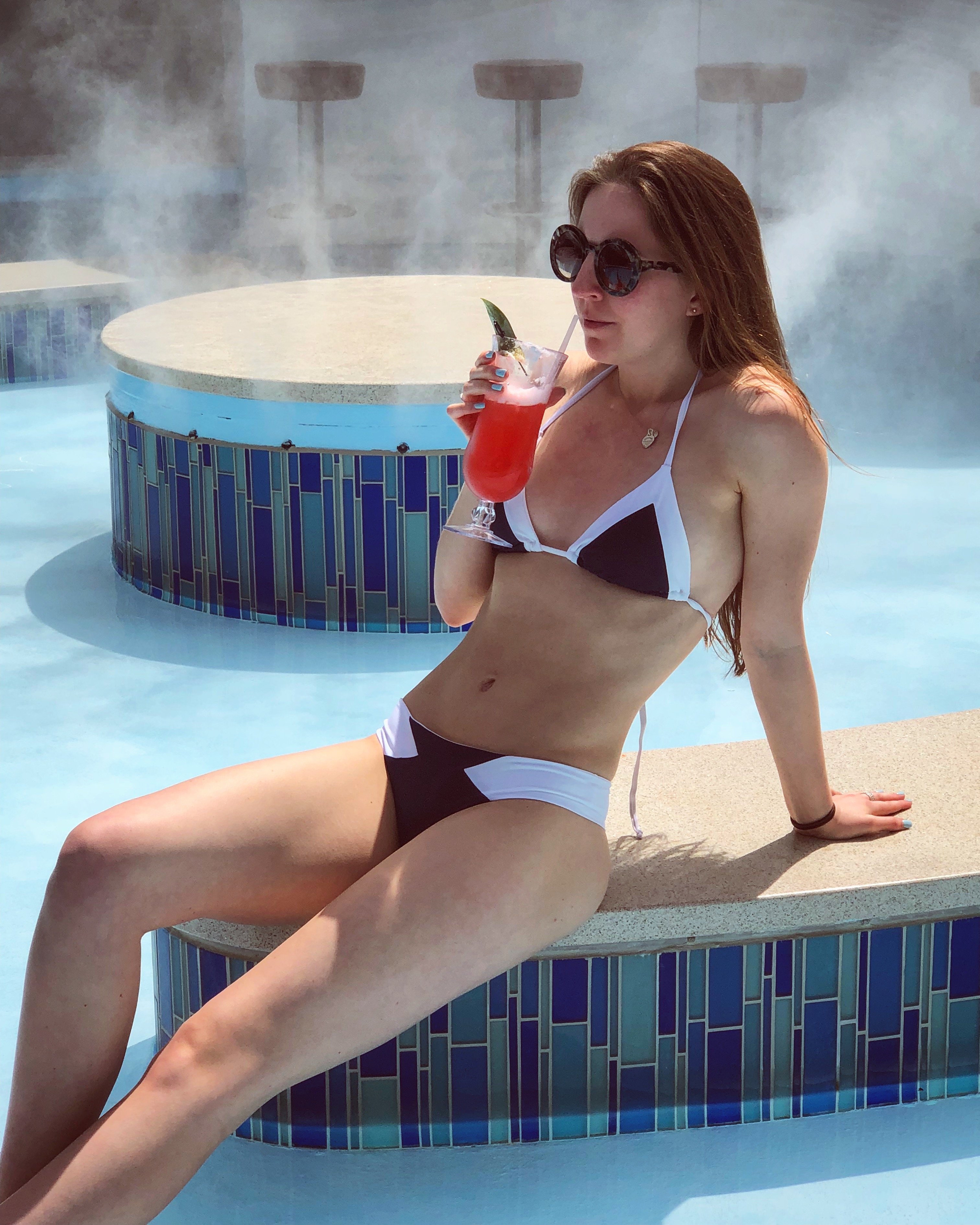 My favorite one right now is a color-block string bikini from Shore. This suit is definitely a splurge, but it's is still available in red/white, seagrass/white, and pink/pattern.