THE TRUTH ABOUT SMILE BRILLIANT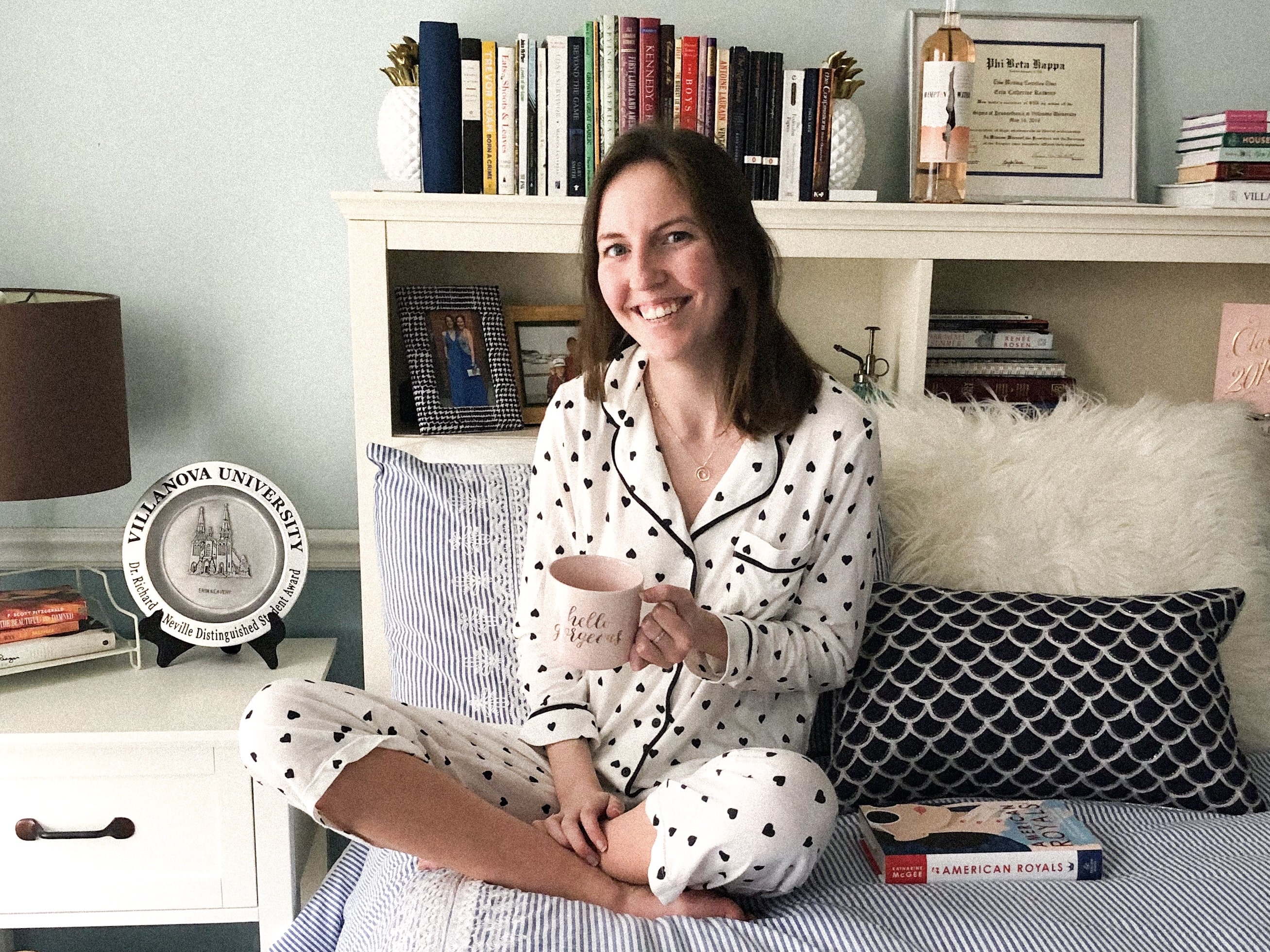 Friday, April 17, 2020
If you're here for the giveaway and discount codes, jump down to the bottom of the page! Giveaway closes May 1, 2020.
The last time I went to see my dentist, she actually asked me what I had done to stain my beautiful teeth (her words not mine). Now, I have been known to indulge in multiple coffees a day, and I love my red wine, so I clearly had no idea what she was talking about.
Luckily my dentist had also been kind enough to say I should live my life the way I want, and that I could always just come in to get the stains removed. That may be true, but I also was not jumping at the idea of spending somewhere between $600 and $1,000, and taking the time to go back into my dentist's office.
I have used whitening toothpaste, drugstore gels, whitestrips, all kinds of products before seeking pearly whites, but I can't say I was truly impressed with any of them. When Smile Brilliant reached out to me, I knew that their product was something I wanted to try.
Since I have used a few other products in the past, I was skeptical of Smile Brilliant. I also experience some teeth sensitivity, so I was of course concerned about that, as whitening can often exaggerate that problem.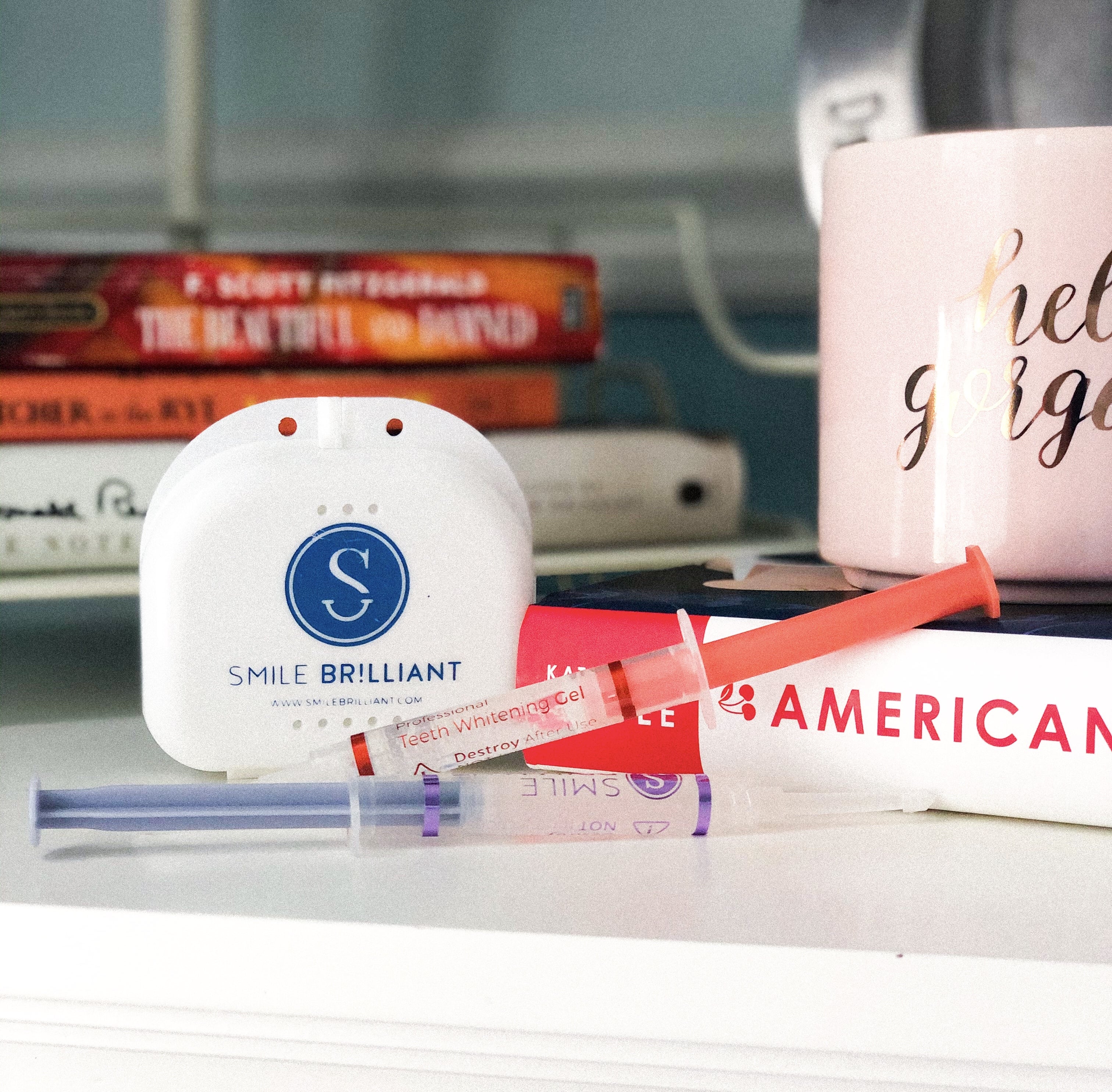 Luckily, Smile Brilliant is the #1 dentist recommended product in America. It's a set of custom-fitted whitening trays with science-backed whitening gel, and sensitivity gel for anyone out there who's like me. The best part is, you don't ever have to leave the comfort of your own home.
When your whitening kit comes to you in the mail, the first thing you have to do is take imprints of your teeth, and mail them back to the dental lab. I'll be honest, I thought this was the most uncomfortable part of the process. It was pretty easy to do, but you have to hold the mold in your mouth for about 2 minutes, which just gave me flashbacks to my days at the orthodontist.
After you mail your imprints back to the lab, in a few days you will receive your custom trays and you're ready to go! I was pleasantly surprised at how quickly I got my trays back. The whole process was really simple, and user friendly.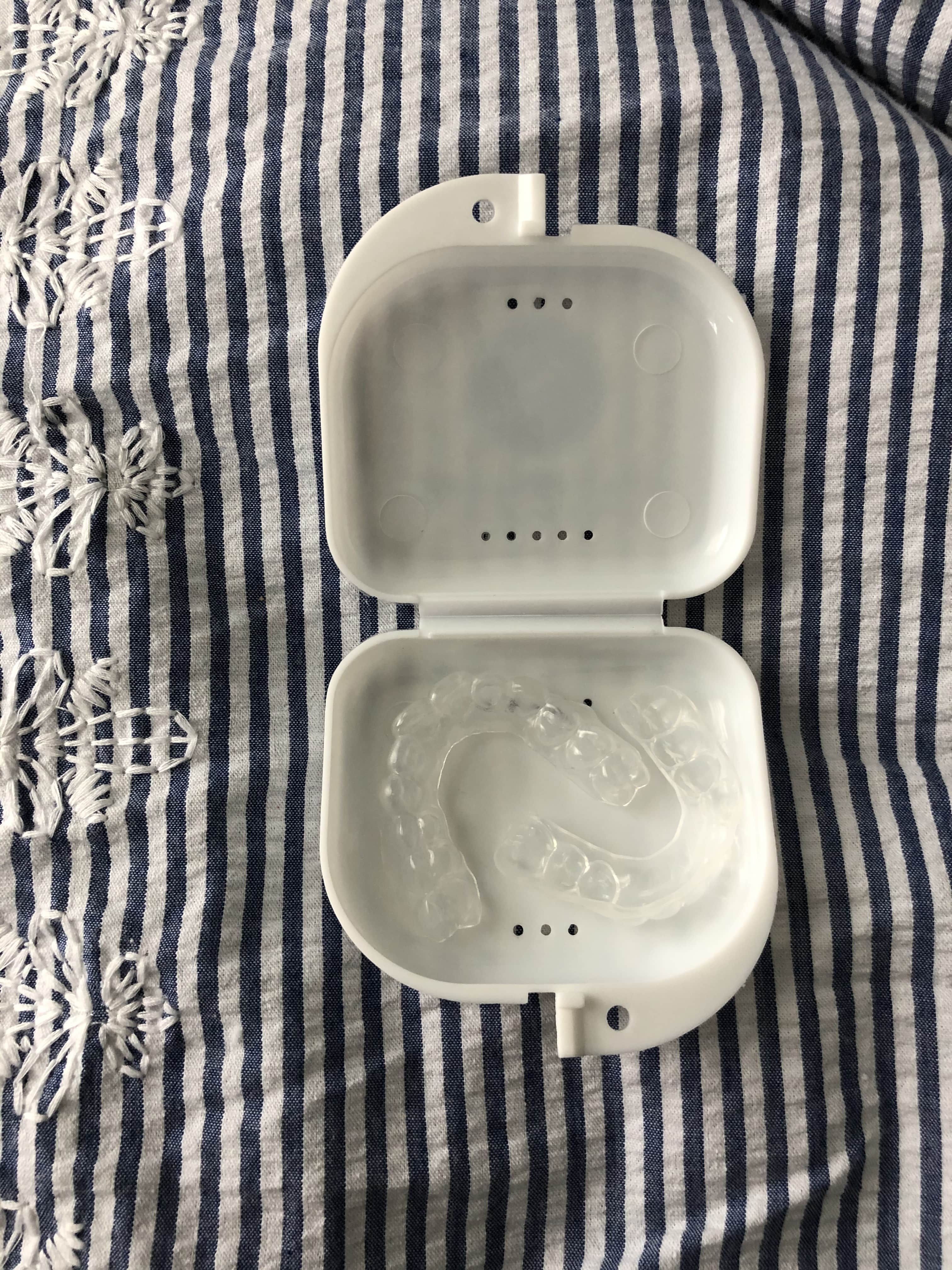 Once I was ready to whiten, I started slowly, only using my trays with whitening gel for about 30 - 45 minutes, and then the sensitivity gel for 30 minutes. While I was worried, not only did I not experience sensitivity, but I might even say that my teeth are less sensitive in general after using the gel. Even better, the gel is made of vegan and cruelty-free ingredients.
I did work my way up to keeping the whitening trays in for about 2 hours. It only took 4 sessions, including the first quick one, before I saw a noticeable difference in how white my teeth were. All of my noticeable coffee stains were completely gone.
The thing that sets Smile Brilliant apart from all of the other whitening products out there is the custom fitted trays. While most teeth whitening products on the market use similar active ingredients, only a truly custom-fitted whitening tray can ensure that every angle of every tooth receives even and consistent coverage.
The custom trays also make the whitening experience really comfortable. Now, whenever I feel like I need a little whitening boost, I just slip my trays in after dinner before watching a movie with my family or doing a little reading. Then, I forget about them until it's time to take them out.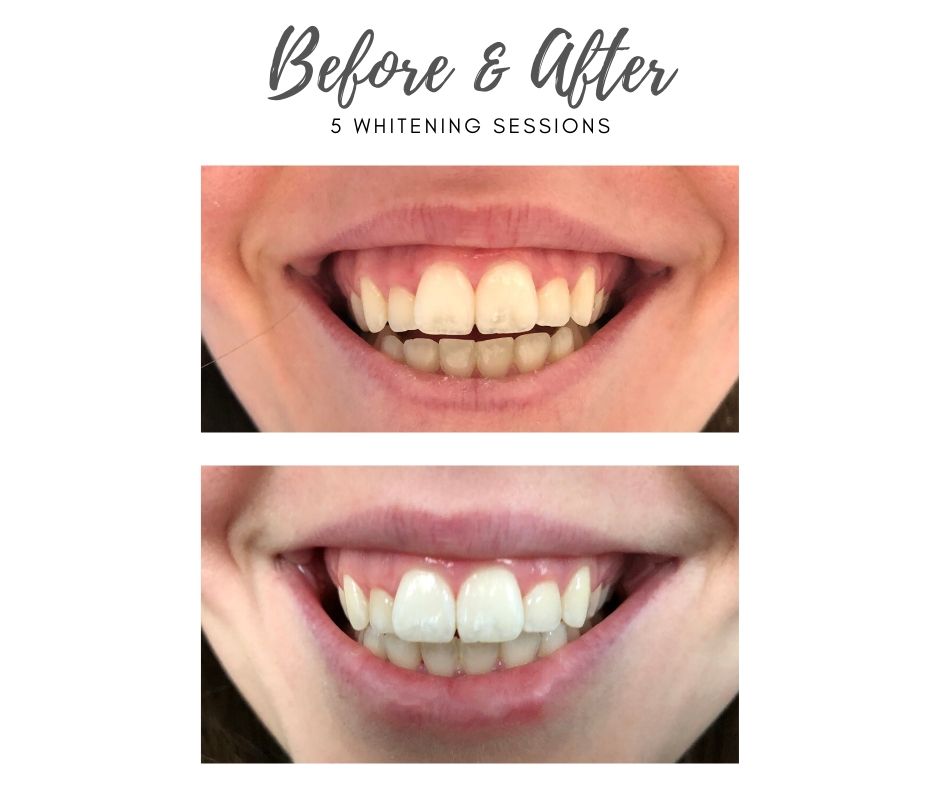 I am truly impressed with this product, and I am so glad they reached out to me so I got the chance to try it. Now, I'm thrilled to share the best teeth whitening product with you!
I'm so excited to partner with Smile Brilliant to give one lucky reader their own whitening kit! This includes a set of custom trays, whitening gel, and sensitivity gel. More than a $150 value!
Even if you don't win, everyone will recieve a special discount just for entering! Plus, you can use code "erin15" for 15% off any set of custom trays!
Good luck!
Giveaway eligible countries include USA, UK, Australia & Canada. Erink.co does not collect personal infomraiton and has no responsibility for any information you give to another website. This post includes affiliate links. That means if you make a purchase through a link in this post ErinK.co recieves a small commission at no cost to you.
How Much Is Teeth Whitening
Home Teeth Whitening