READERS ANONYMOUS QUARANTINE CONFESSIONS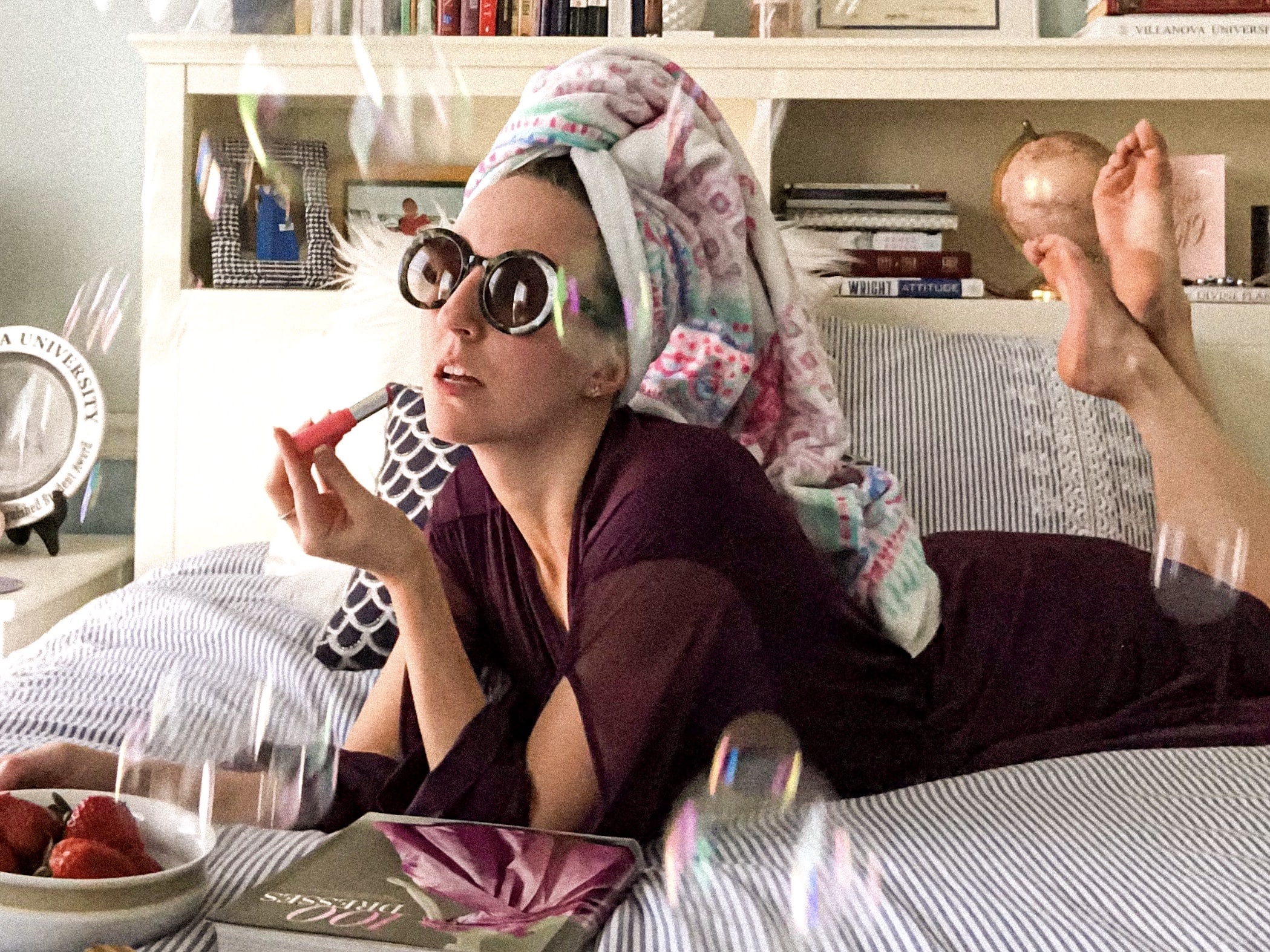 Wednesday, April 22, 2020
I asked people to anonymously share what the cringiest, dumbest, most embarrassing, or just stupid thing they have done in quarantine is. A quarantine confession if you will.
Not only can feeling like you're not the only one going through this make you feel better, but it's also always good to get a laugh in - especially when it's at ourselves.
I'll start with my own. I, a twenty-three (23) year-old adult, spilled an entire glass of wine on my bed while making a TikTok. Yes, I wasted good wine on an app for children creating a dumb video that probably has around 9 likes. But you know, it's fine.
Without further ado, here there are the quarantine confessions.
"My whole extended family put on 80s themed outfits to zoom with each other."
"My boyfriend of less than one year and I moved in for quarantine! We both moved to a new area for medical school so we were the only people able to quarantine together… and here we are. Totally unlike me, but honestly it's been amazing for my mental health.
"I attempted to teach my brother a workout. He doesn't even try."
"I drove across state lines to get liquor because the stores are closed here."
"My house has turned into Las Vegas. We are losing money by the minute, cocktails are acceptable at any hour, and we don't know what time it is."
"I listened to Celine Dion's "My Heart Will Go On" on replay just to give me the feels."
"I skipped class even though I have literally nothing else to do"
"I watched a scary movie, screamed and scratched my forehead. I have a large gash,lol."
"Wrote 8 pages instead of 6 for a 6-8 page paper."
"Now that I've lived during a plague, I get why most renaissance paintings are of chubby women laying around with their boobs out."
"I stayed in bed until 6pm."
"I shaved my head on my own"
"Whacked myself in the face with a door."
"Instead of using the frozen fruit I planned to make healthy green drinks with, I've been pouring tequila in it and making margaritas."
I know this is a little different than my usual content but I wanted to post something light-hearted given the challenging circumstances we're all facing. I hope you could relate to it, and maybe laughed a little. Stay well, and I am always just an email or DM away if you want to chat!
Want to see more content like this? Sign up for our Newsletter!