LIFE ACCORDING TO MY GRANDMOTHER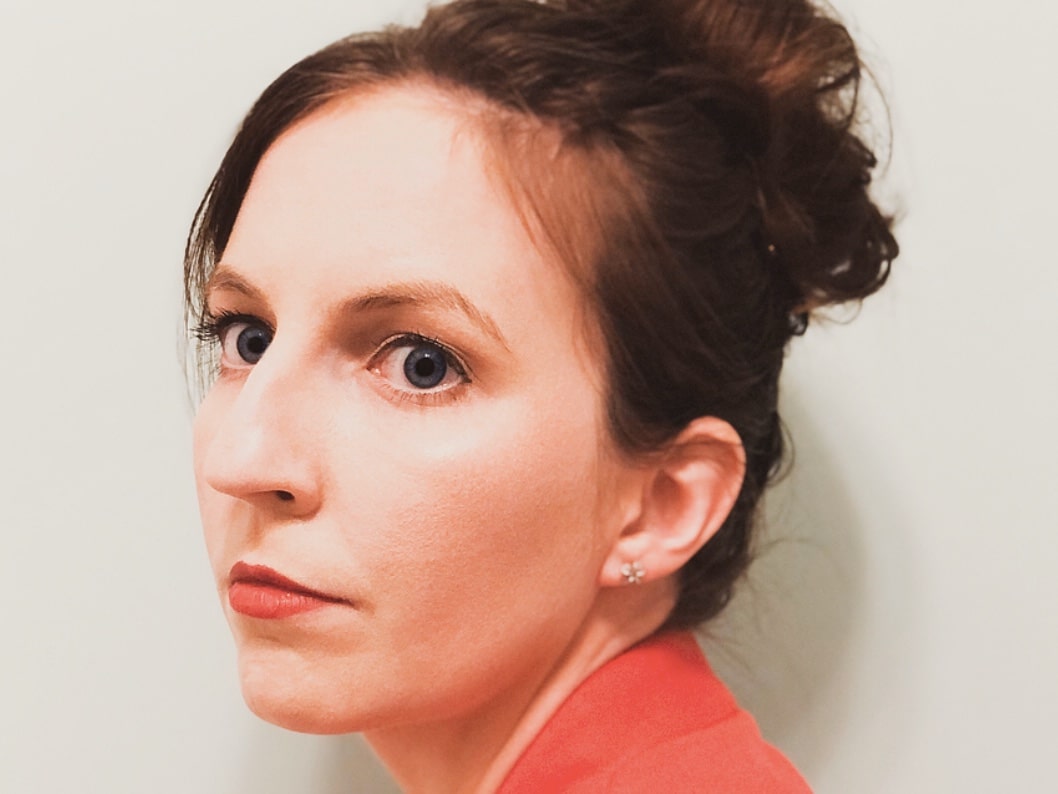 Wednesday, May 6, 2020
For as long as I can remember, my family has said they see a lot of my Nanny in me. That I look like my Keaveny side. I don't know if that's the reason or just a coincidence but I've always felt a special connection to my grandmother. I look up to her, admire her humor and grace, and have always felt blessed to be compared to her.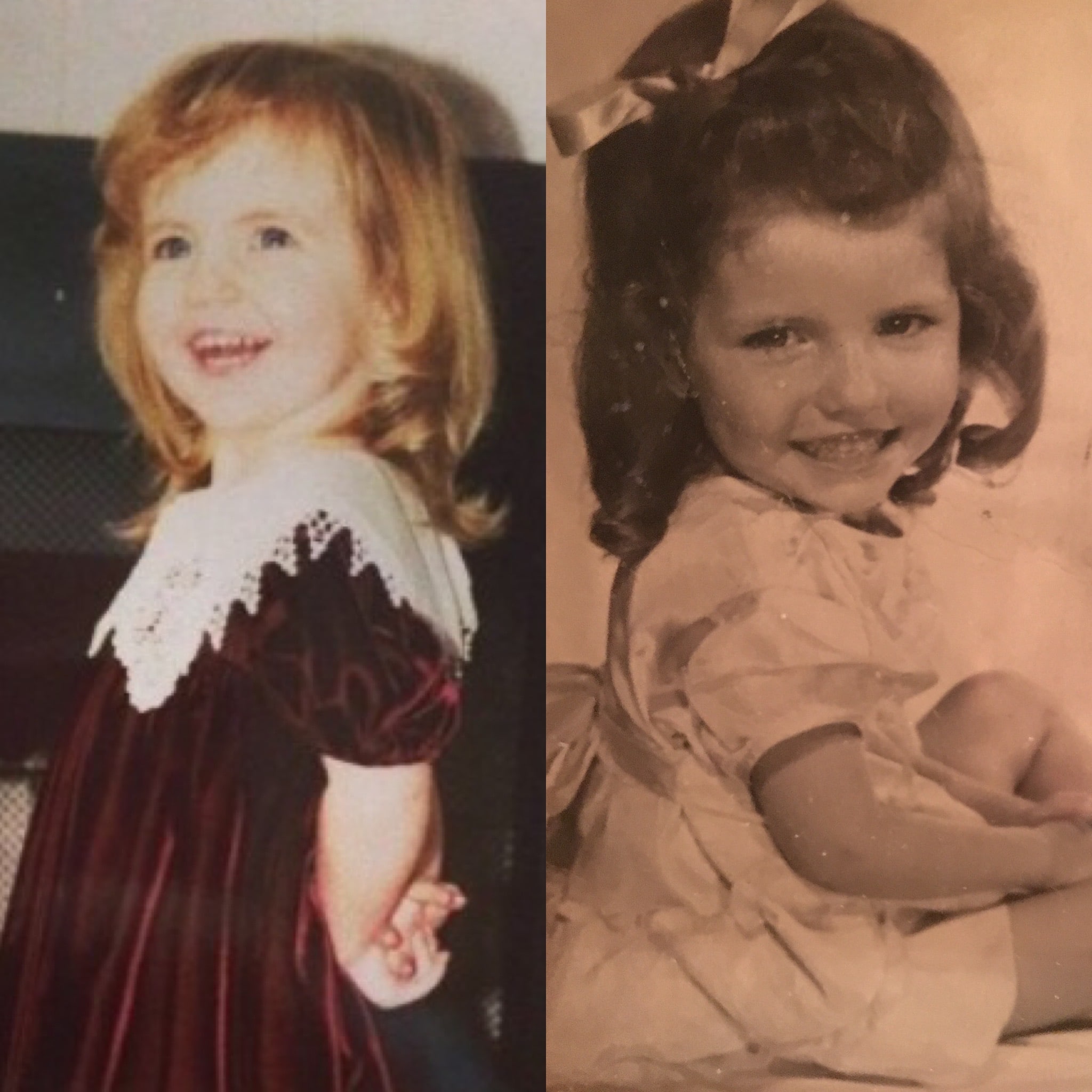 When I decided to recreate a picture of her when she was about my age, I figured it was the perfect time to share a bit of her with you all.
Sharon Maria Keaveny, or Nanny as I know her, is an endless source of wisdom, stories and advice right when you need it, and the funniest woman I know. She's been married to my grandfather for 52 years. They were in the same kindergarten class, and started dating in 8th grade! She's a mother of 3, and grandmother to 7, the oldest of which is me. Maybe it's just me, but I thought we could all use a little Nanny wisdom right now.
Favorite fashion trend over the years?
The early 60's Jackie Kennedy look. Since the time I was young, I like tailored, classic types of clothing with a little nod to the trends. I always loved a fitted black skirt and a white silk blouse and black heels. Let me tell you a story. Once, in my 30s I was wearing that, and a man said "you look stunning." It's crisp, classic, femine, and a little bit sexy in a very modest way.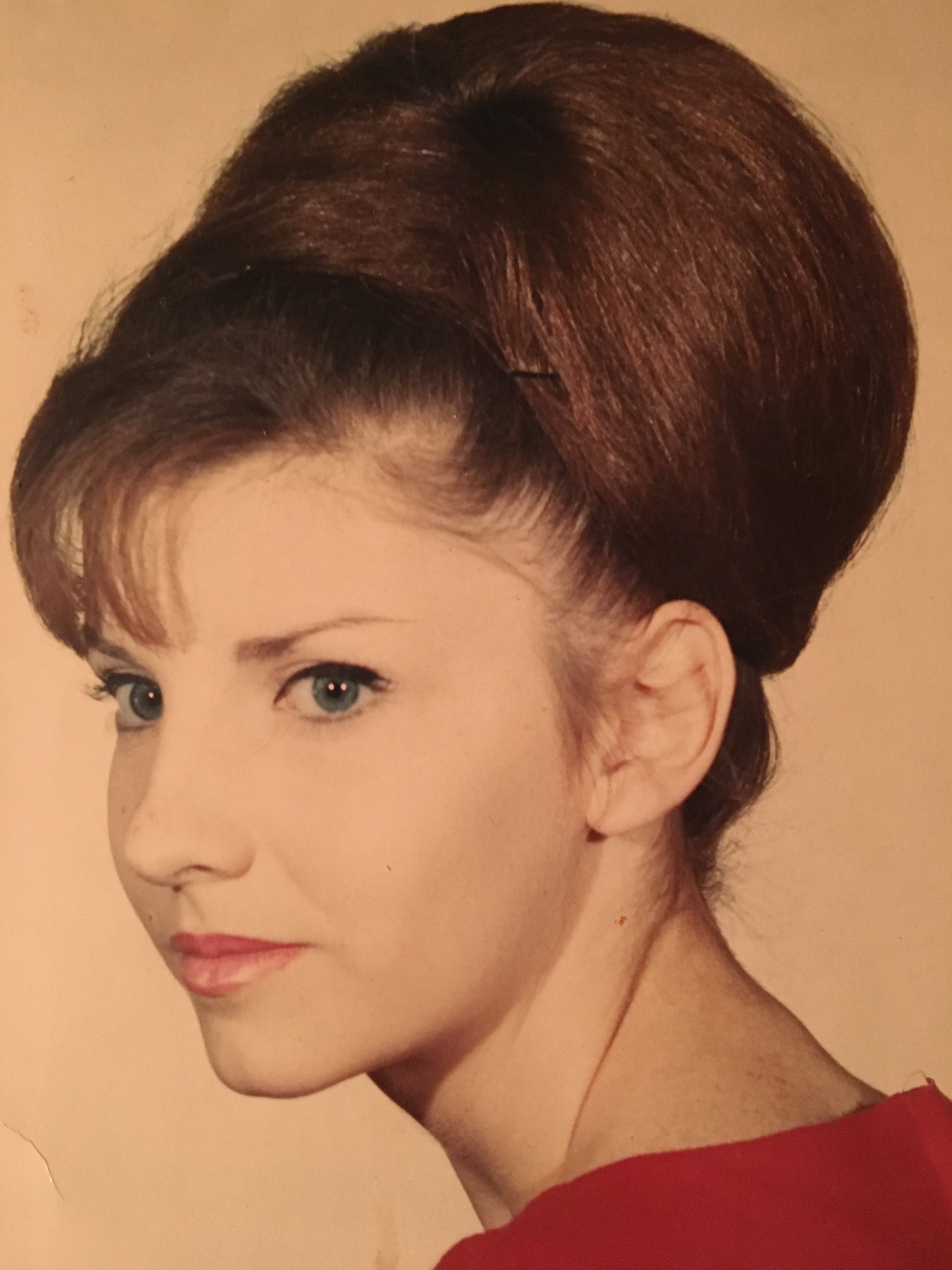 Who is your fashion icon?
Can it be you? Then it's my granddaughter.
You're just barely 5 feet tall. What are the best and worst parts about being so petite?
Being a female person, there aren't any men who are off the charts for you. You could meet a smart, handsome man who would be bypassed by many women only because he's short. When you're petite, you don't have to worry about it!
The worst? I can't reach a lot of things! That and I'm confined to petite clothing.
What is the biggest difference between men and women?
I think the biggest is that men think, respond, and act from the other side of their brains more than women. Women tend to act in a more emotional way. Women are logical but spiced with emotion. That probably doesn't make me sound like a femenist but it's what I've found.
If you could have lunch with any woman, who would it be?
Audrey Hepburn. I loved her. She would probably be a style icon for me as well.
What's one thing you learned from your mother?
She taught me about how to conduct myself, how to be a lady, and how to cook. She taught me a lot about how I should interact with men, even though that is not at all how she interacted with my father. That's kind of ironic in a way.
As the years and years of their marriage went on, they really didn't get along. They had fights that lasted for days, and the original disagreement wasn't even worth it. I could tell when tensions were running high, when there was going to be a fight, I could feel it, and it taught me how to handle things in my own marriage, and how to handle differences differently from the start. After 52 years of marriage of course we've had arguments, but never to the degree that my parents did.
What do you think the key to long, happy relationships is?
I go by the philosophy that if you're having differences, there is a line -- respect. You never, ever cross the line of respect. Whether that's sarcasm or mocking, or whatever it is. Never put the other person down. When you cross that line you don't really ever go back. It's also going to set the tone for all future disagreements once you cross that line.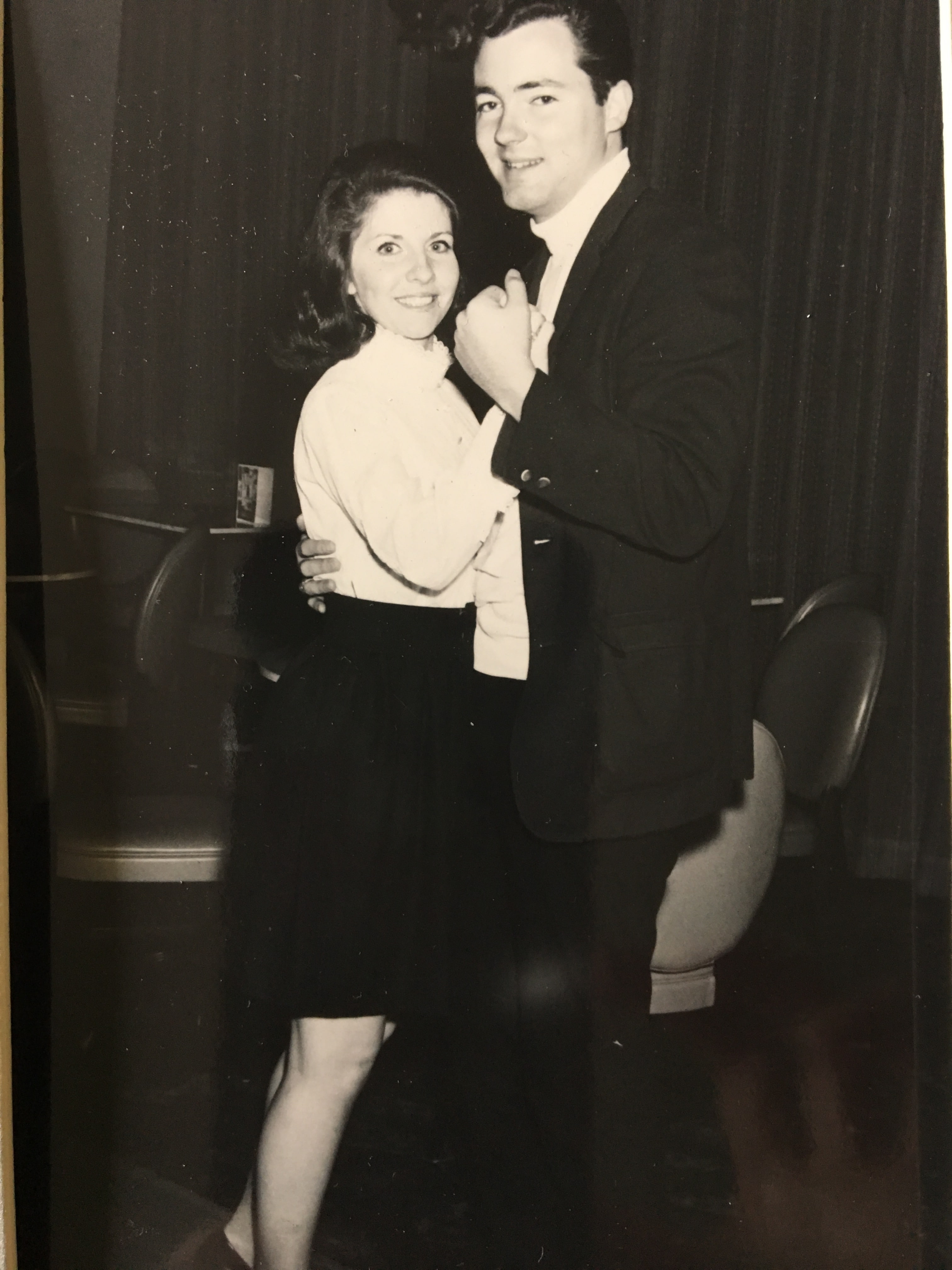 What is your favorite part about being a mom and grandma?
For me, it's everything. I don't know if it stems from being an only child. I didn't have any siblings as a child, and I always wanted that. I was jealous of my friends on the playground telling their younger siblings to stop bothering them. I always wished some little kid wanted to hang off my leg. Plus, those kids got to have a sleepover every night!
My most desired ambition was to be a mommy. The idea that that happened, three times, the best thing that could ever happen in my life happened-- in addition to my husband. And then the bonus of a grandchild, oh my gosh Erin you were like a miracle. A person who gets to experience that kind of love, you discover parts of your heart that you never knew existed.
How do you know you made a good decision?
I think when it comes to something big, it can't be a selfish decision. Something that you really need is to feel that God is on your side. Pray to God that you've made the right decision and that he's guided you to the right one.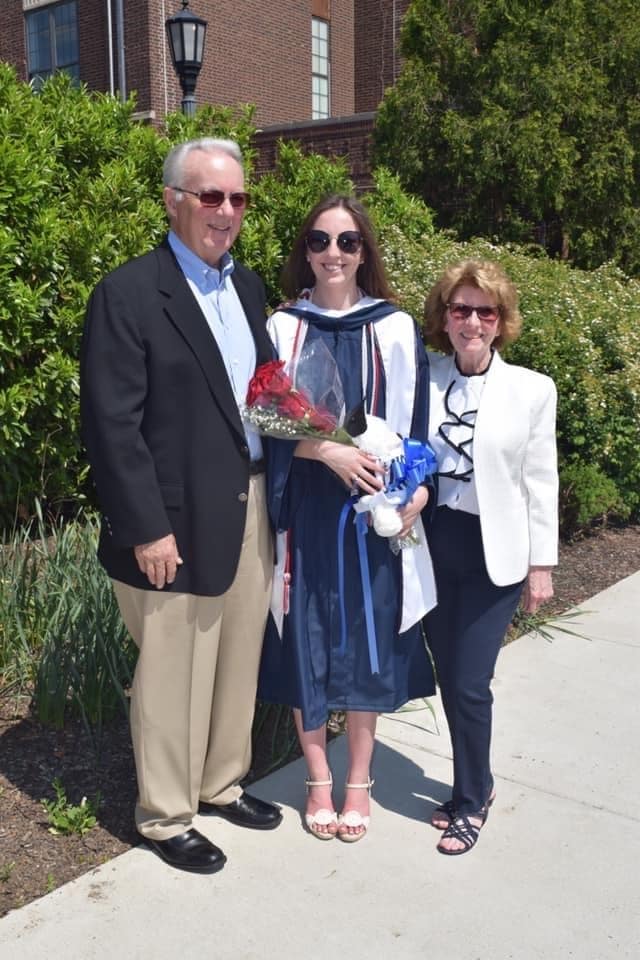 Is there a secret to a happy life?
Oh my gosh.
I always said about poppa and I -- we're really happy because we don't care about anything. You have to be grateful for the present moment and for what you have, and don't let the negative stuff get you down.
You know what I think it is, we put a little effort into trying to be happy, and I think that could be it. Really, If you're not looking for something you're not going to find it. You have to work for it and preserve it.
If there's one self-care thing you do, what is it?
This is going to sound so superficial, but I would say I like to put a little makeup on, and then I'm ready for the rest of my day. If I don't it pulls me down. If I look a little depressed, I feel a little depressed. It doesn't have to be a lot, just a little. I'm not big on getting a massage, I've always done my own nails, I don't really do those things. It's an indulgence just to take 15 minutes for myself. I take that time to take care of myself.
Want to see more content like this? Sign up for our Newsletter!