HANDWRITTEN LETTERS AND OCCASIONS TO WRITE THEM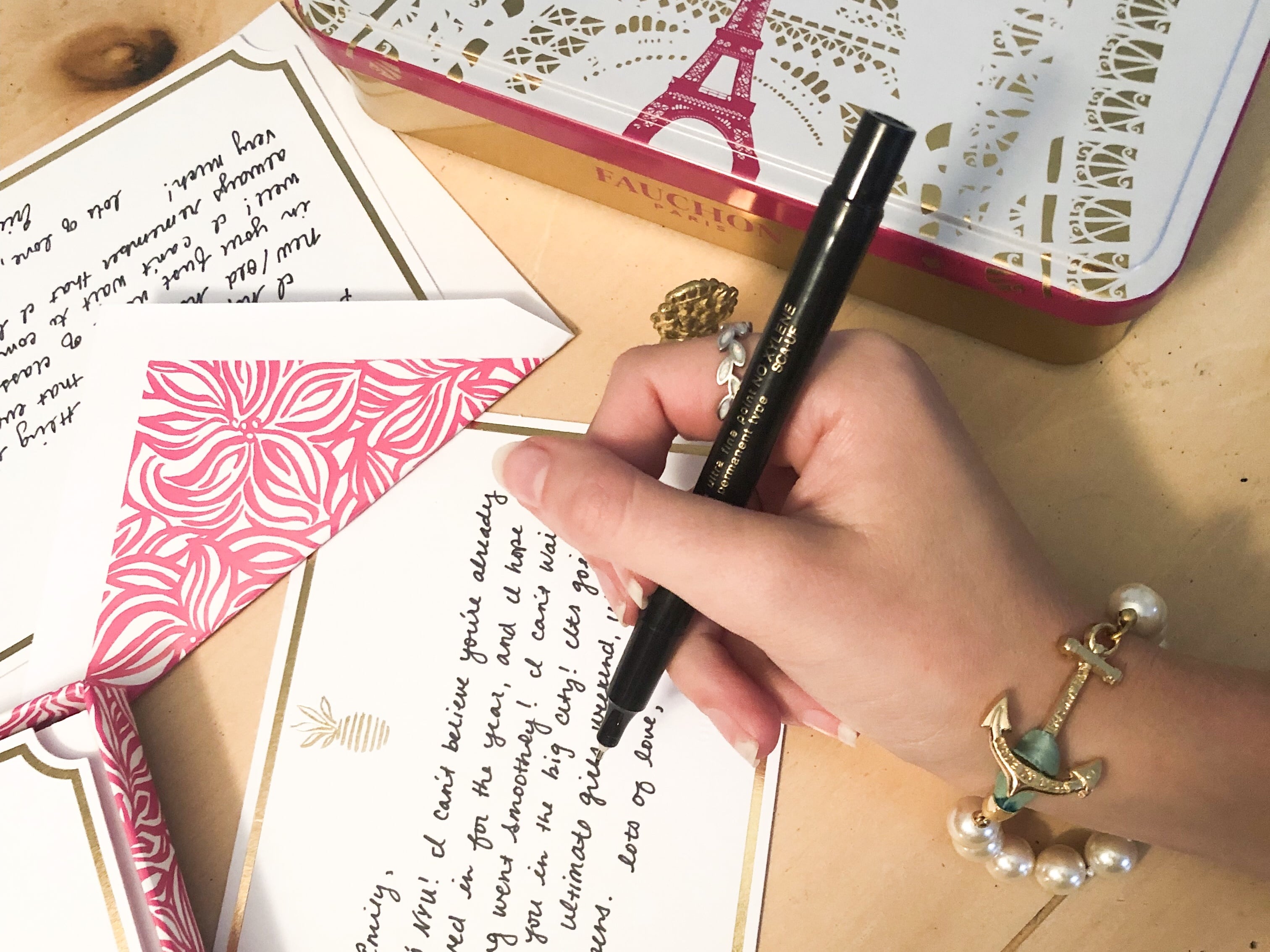 Here's a fun fact about me, I love the mail. I know it's a little crazy but I really look forward to getting the mail every day. It's like a little surprise present!
Getting texts from friends is nice, but nothing makes you feel more special than a handwritten letter. Plus, it's so fun to get unexpected mail!
It's really nice to take a few minutes out of your day to send a friend a little note, or a small housewarming gift is such a personal way to show your friends that you appreciate them.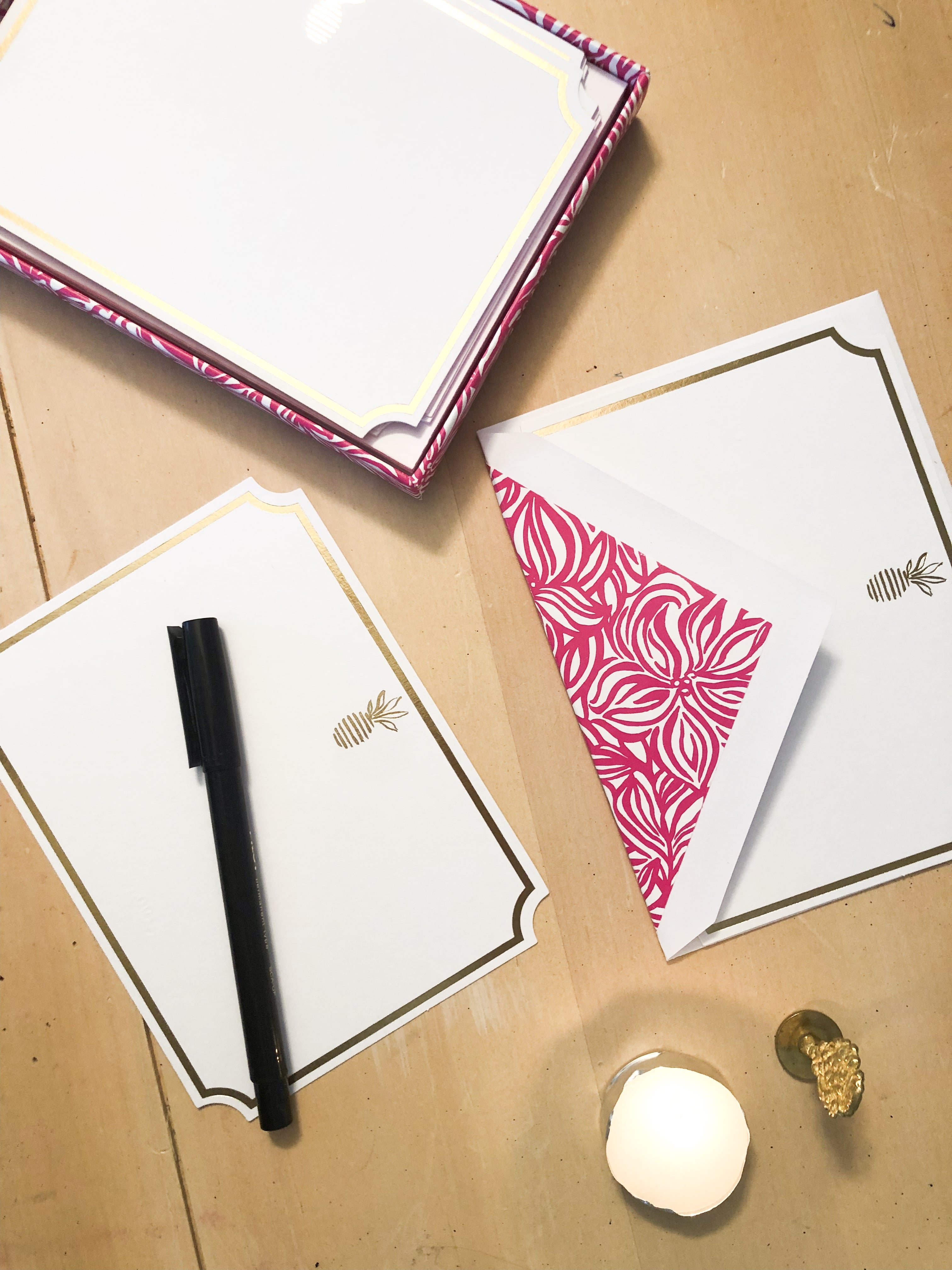 Perfect occasions to send something in the mail:
A Thank You - This one might be obvious, but thank yous are not only for gifts and interviews! It's always a really nice touch to send a thank you to someone who made an impact on your life like a professor or a boss, or even after some good advice!
Housewarming - When a friend moves, they might not appreciate a drop-in visit (unless you were invited) until they feel like they're ready to host. But, it's always nice to know your friends are thinking of you, especially if they haven't received any mail in their new location!
To Your Significant Other - It's so romantic! It's also much cuter than a text
Birthdays, Holidays, and Occasions - Anyone can go and get a Hallmark Card, and they're good too, but it's nice to write something a little more personal.
Just Because! - Any time is a good time to put a smile on a friend's face.
A cute, inexpensive, personal touch that I love is a wax seal.
I've had my stamp since I was about 10 (I also asked for a feather pen for Christmas so take that information as you will) but there are plenty of nice, inexpensive one's on Amazon and Etsy.
The seal is made from wax beads, that you melt over a candle in a special spoon. Then, pour the wax onto the envelope and stamp it. Super easy!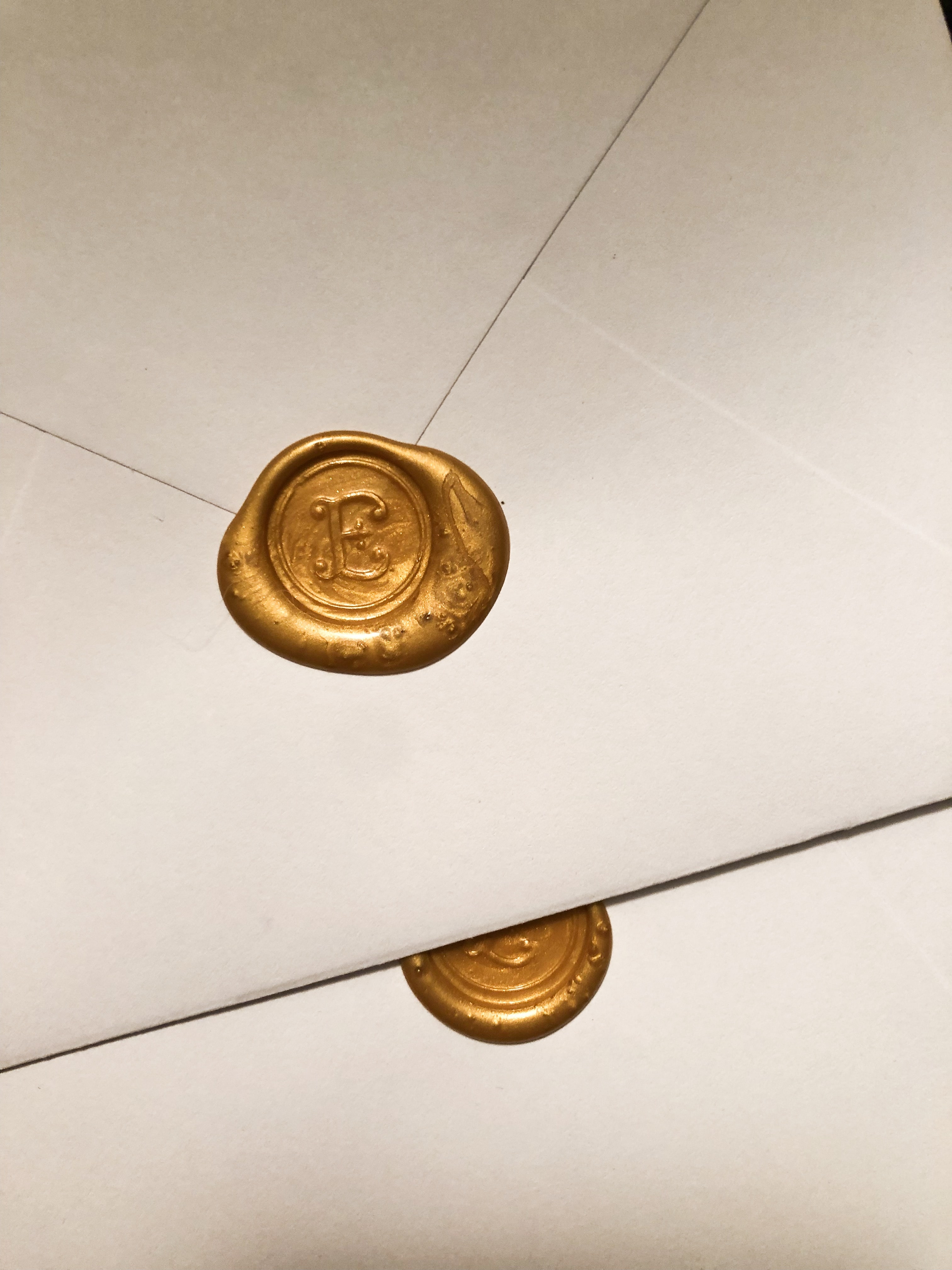 My cute little correspondence cards are Lilly Pulitzer and my wax seal beads and spoons are from Amazon.
Does anyone else love letters? Or is it just my history-major-Jane-Austen-loving self?