HOW TO: THE PERFECT AT HOME BLOWOUT WITH NYFW HAIRDRESSER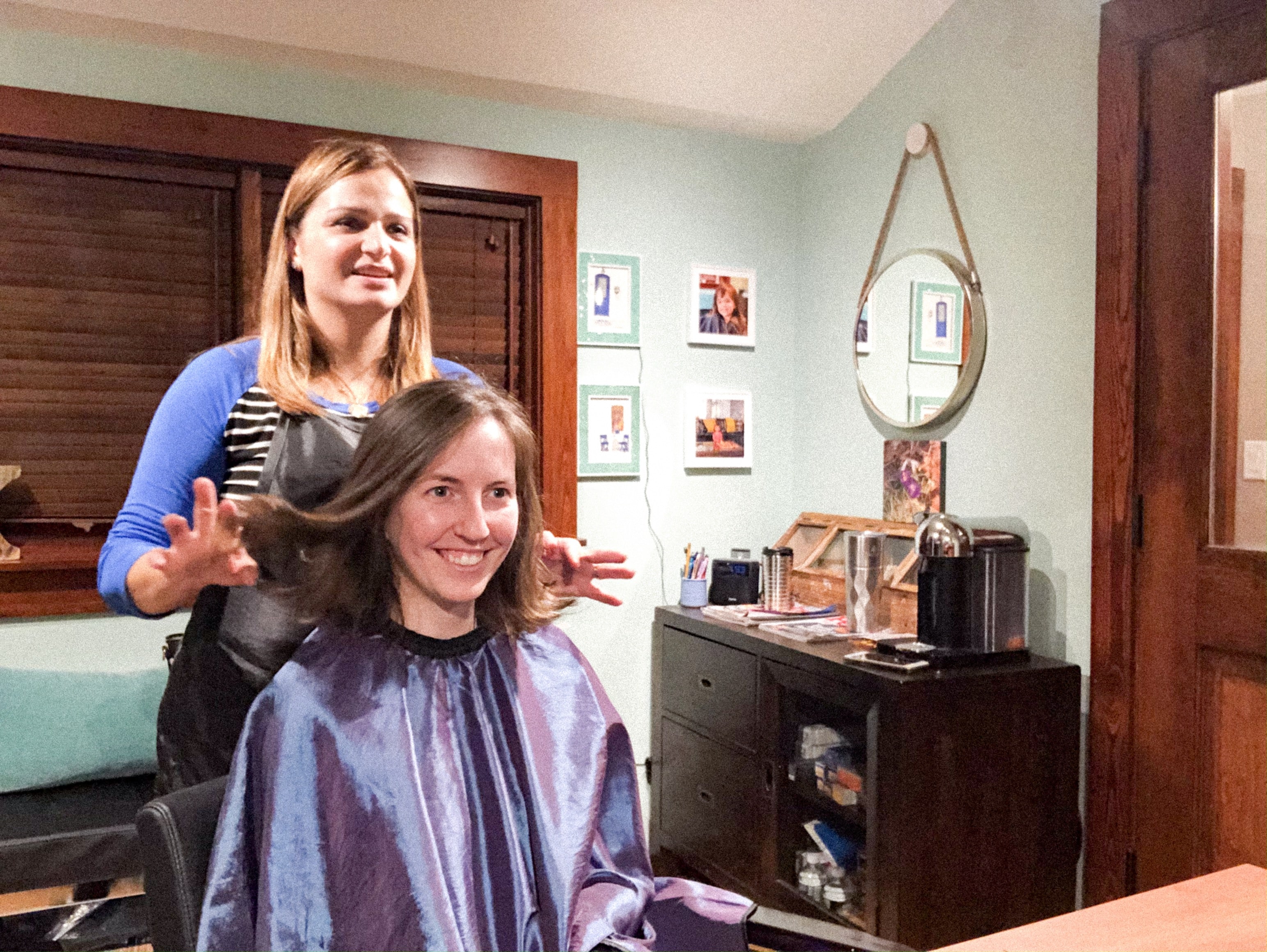 Monday, Nov. 4, 2019
I've been going to the same hairdresser since I was in Kindergarten because she is really just that amazing. She has 18+ years of experience, including numerous years backstage at New York Fashion Week. Katerina Katsarou Eisenhaure is an absolute magician when it comes to hair (you can check out her instagram page @beautifulhairbykaterina).
Over the weekend, I got my hair trimmed and Katerina taught me how to achieve the perfect voluminous blowout!
I would describe my hair as medium thickness, but pretty fine. Because it's fine and naturally straight, if I just let it dry on its own, or blow dry it the wrong way, it lies pretty flat to my head. Katerina taught me some tricks to fix that.
The first thing she suggested is to never start drying your hair haphazardly and try to do something with it after it's mostly dry, when it's too late. The real first step is to dry the roots. To do this, move your fingers back-and-forth like you're massaging your scalp while you're drying your roots. This way, they don't dry lying flat against your head.
While you're drying your roots, you should always overdirect your hair in the opposite direction that you want it to fall. For example, hair that's on the right side of my head I would blow dry over to the left.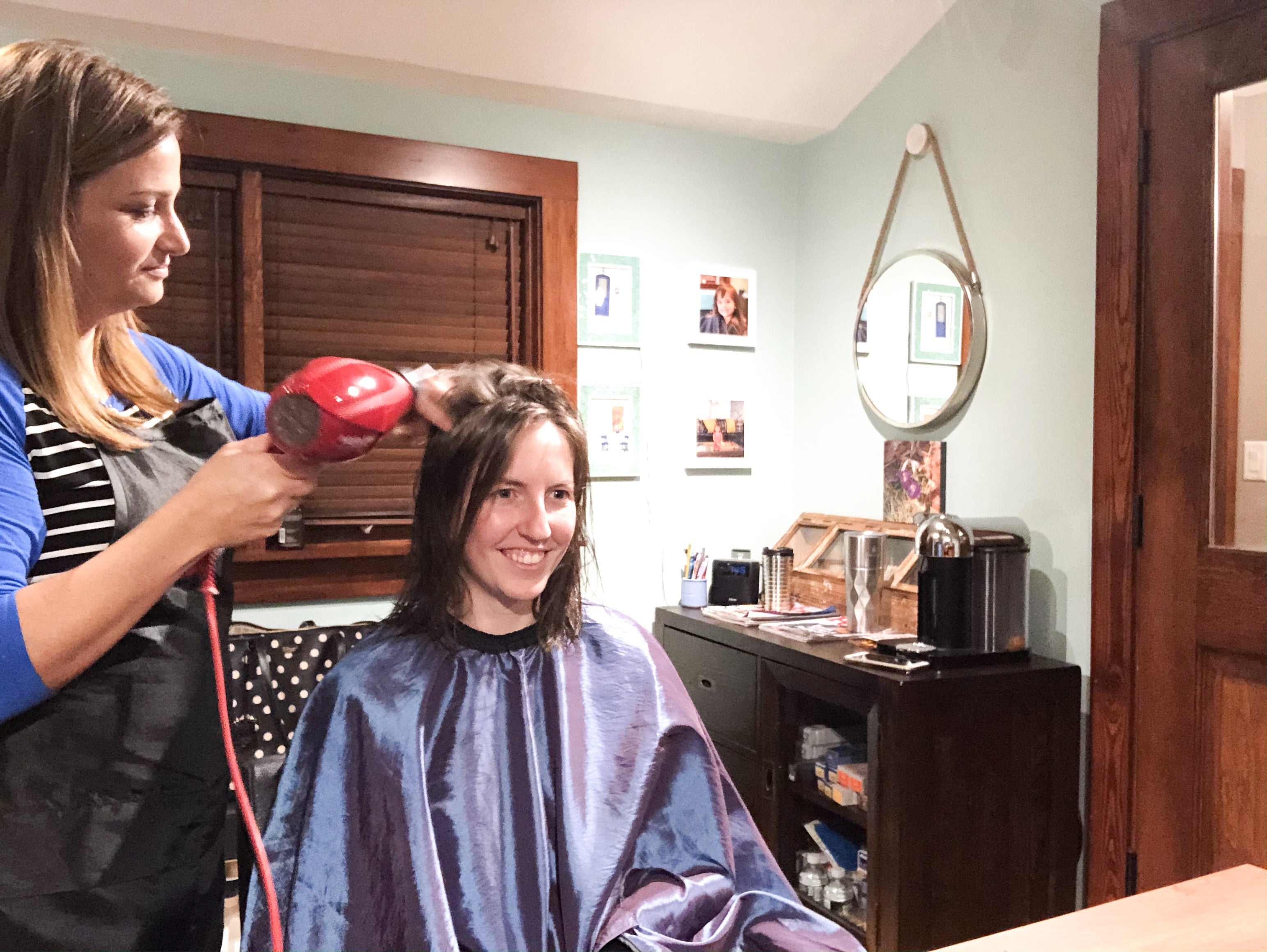 After your roots are dry, it's time to get all the rest of the water out of your hair. When you have fine hair like mine, according to Katerina, once you get all the water out you really shouldn't do that much else to it or it will start to get overworked. It's a "less is more" kind of thing.
The best way to get all the water out of the hair is by sectioning it out and drying each section with a round brush. The sections really help to make sure you reach all your hair, and it doesn't all become a confused mess. While doing this, it's best to always blow your away from your face, and (with the brush) away from you scalp.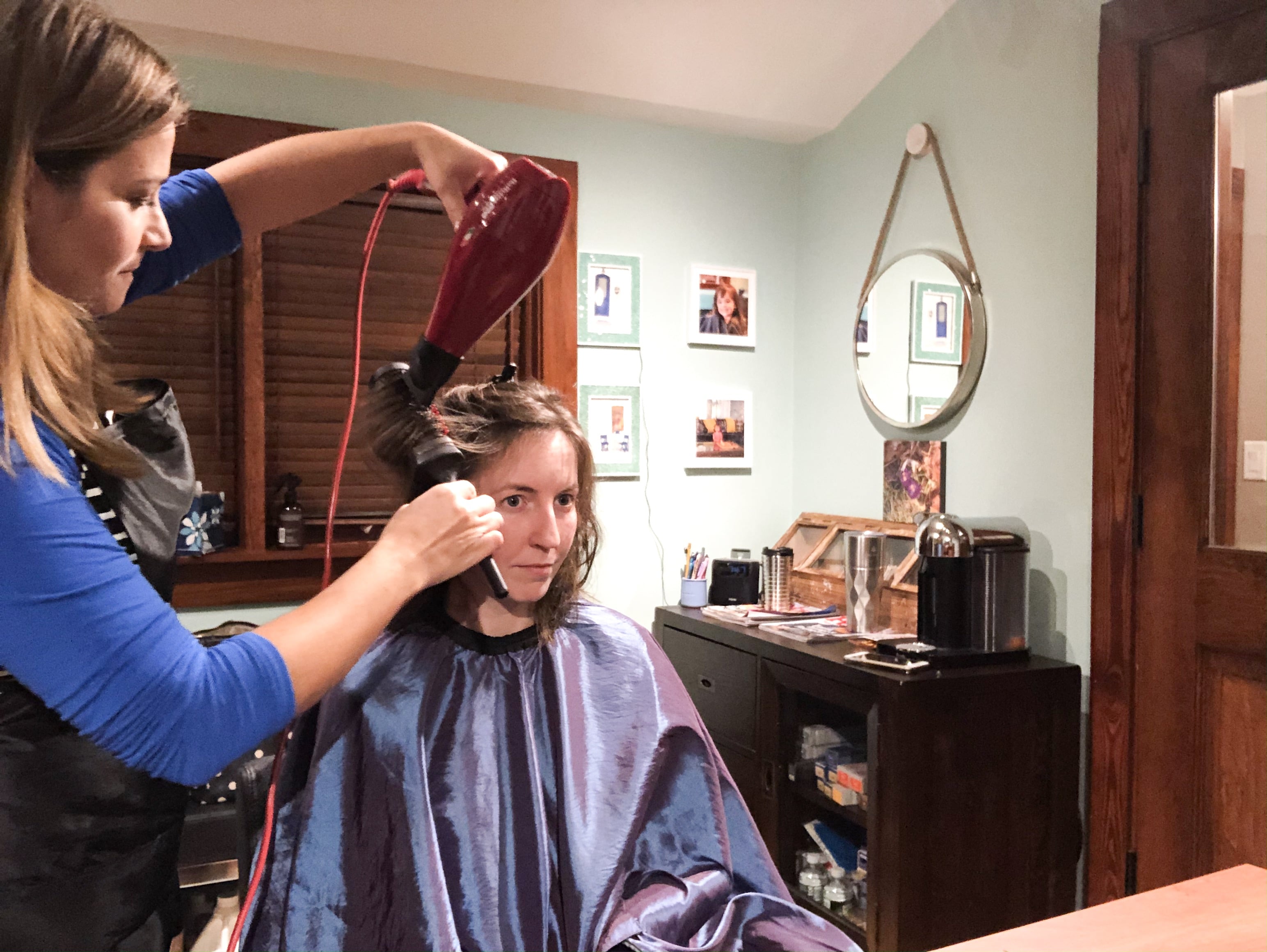 The last section you do should be the very crown of your head. To get that perfect voluminous look, you want to blow that section of hair straight up from your root to the ceiling.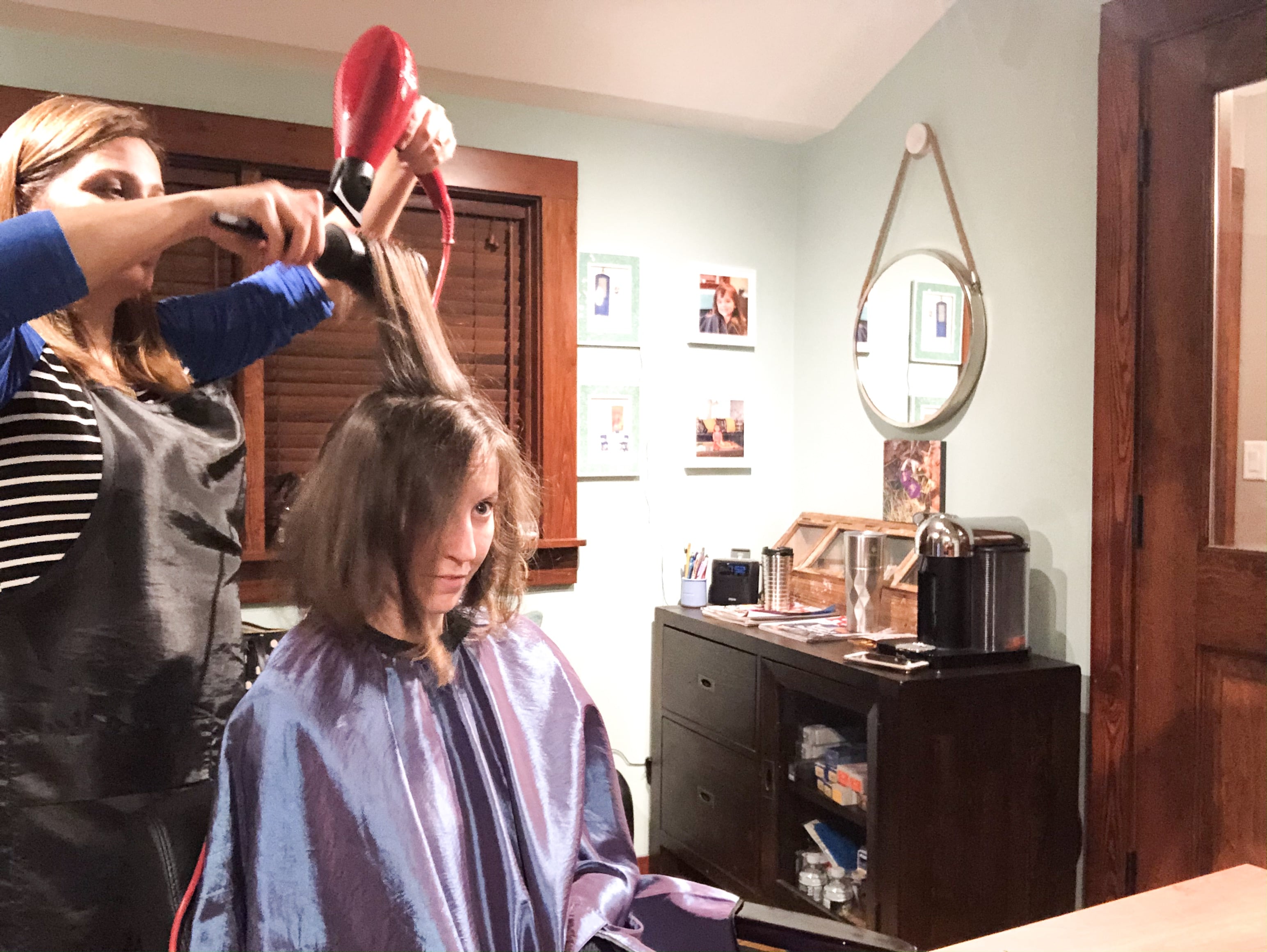 At this point, you can put the hairdryer away. One of the final tips from Katerina that I hadn't really considered is that where you put your hairspray really matters! Basically hairspray sets the hair where it is. So, to get that perfect, professional look at home you have to spray it exactly where you want the hair to fall and then let it sit for a little, in order to set.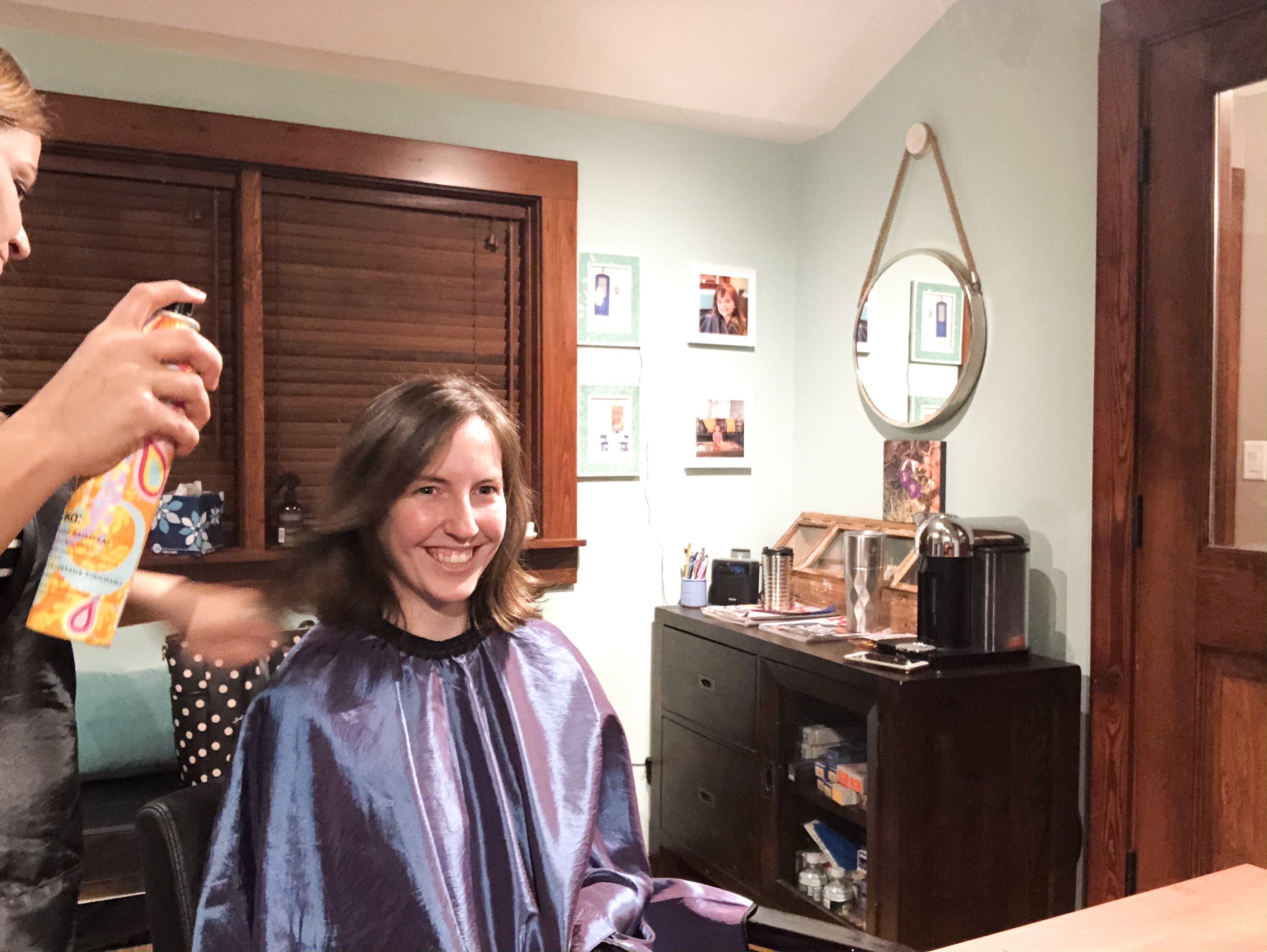 If you have flyaways, spray hairspray directly onto the flyaways and flatten them with your hand or a comb. Another great tip for helping that volume stay all day is lifting the back of your hair, and spraying some hairspray almost upside down, up towards your root. It adds even more volume, and helps hold it!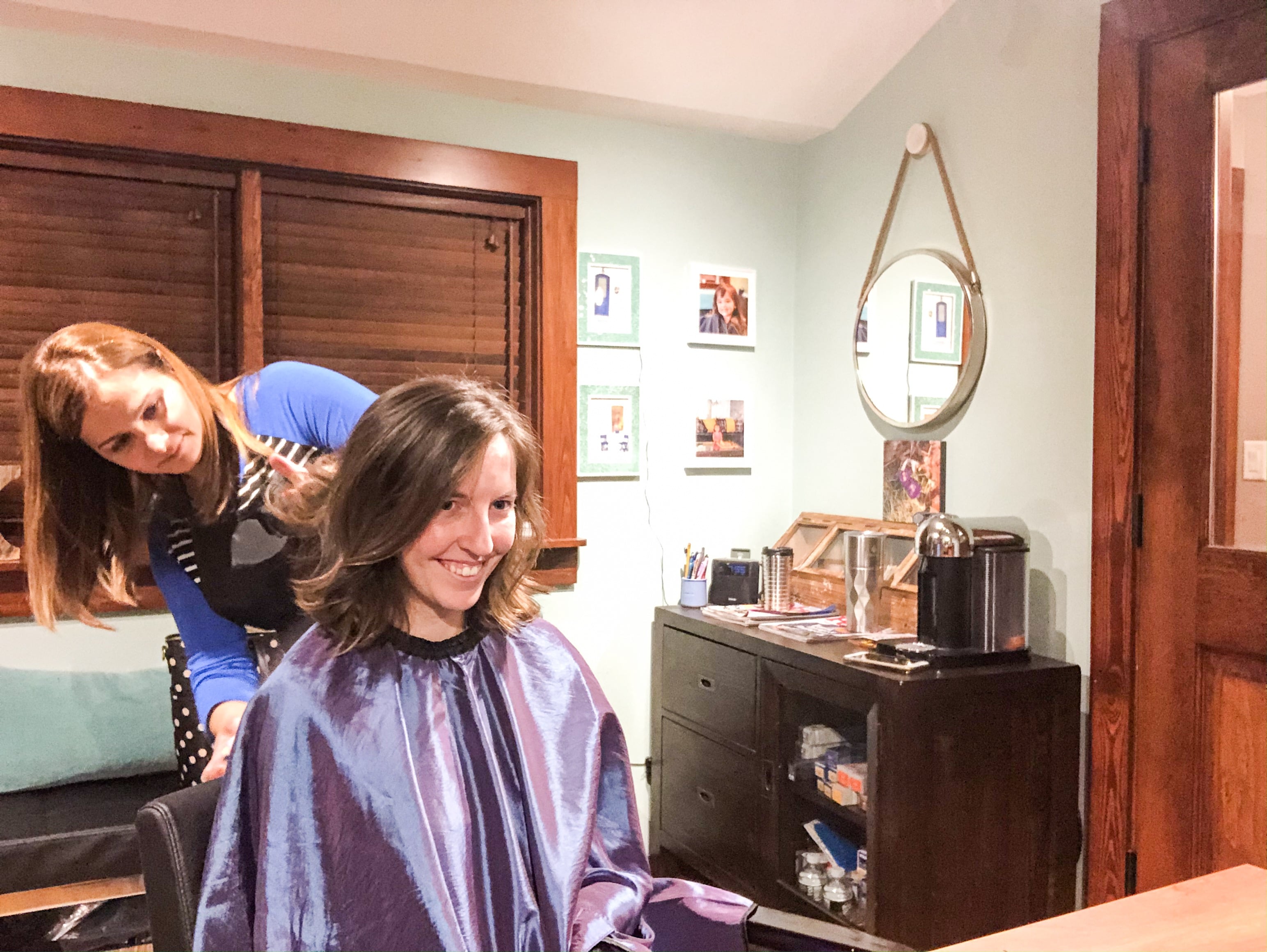 Sidenote: Katerina uses Amika hair products and I honestly think I'm gonna go out and buy them because they smell so good, and as far as I can tell work amazingly (although that might just be the person using them). If you're interested, I've added their styling product set, repair shampoo, and signature conditioner to my Amazon Storefront.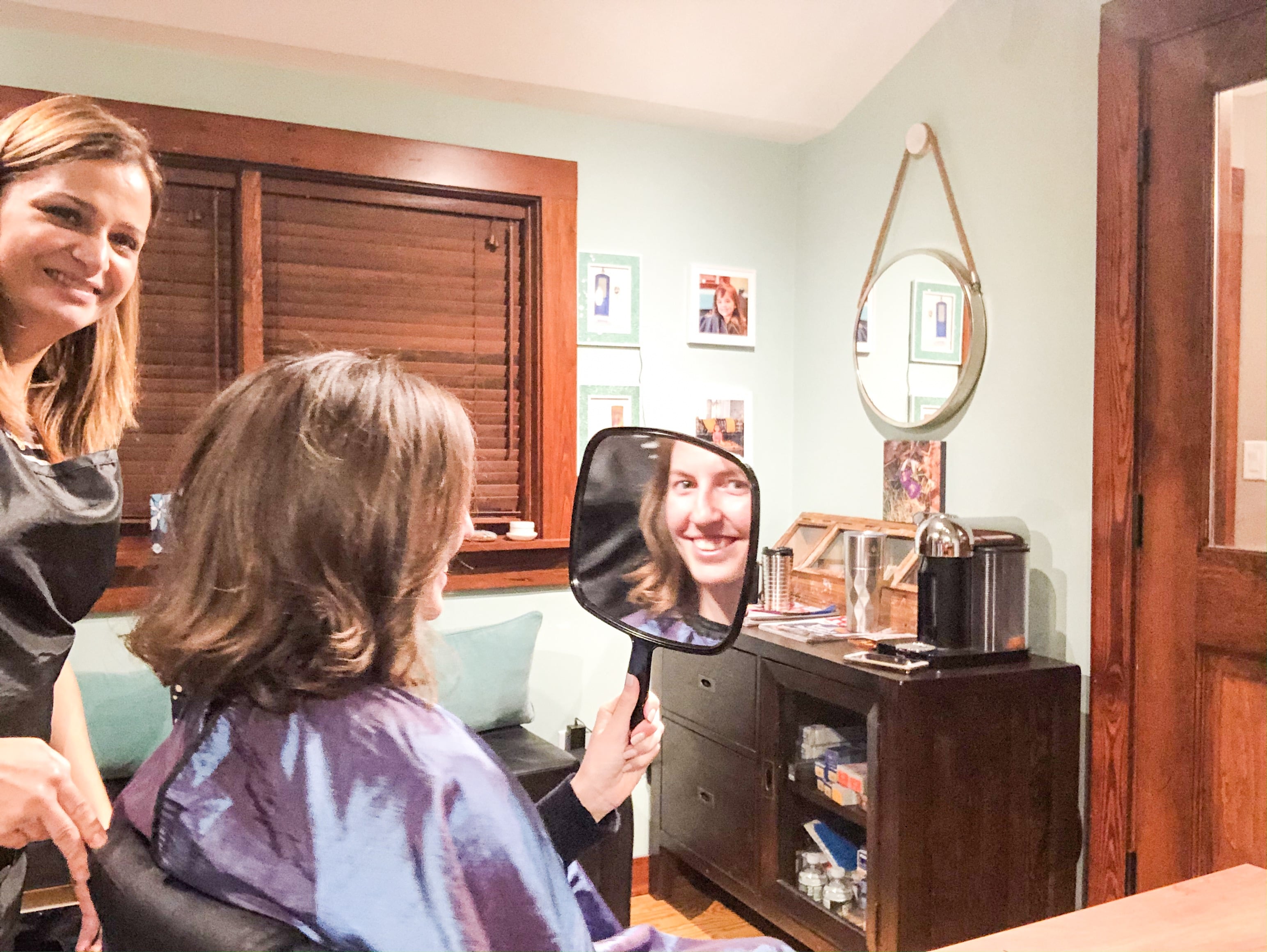 Finally, my at home results!
Here I am, my first time trying this method, (in my PJs of course) and I'm so happy with the results! Of course the absolute perfect blowout is going to take a little practice, but I'm loving how easy this makes it to give my hair a boost at home.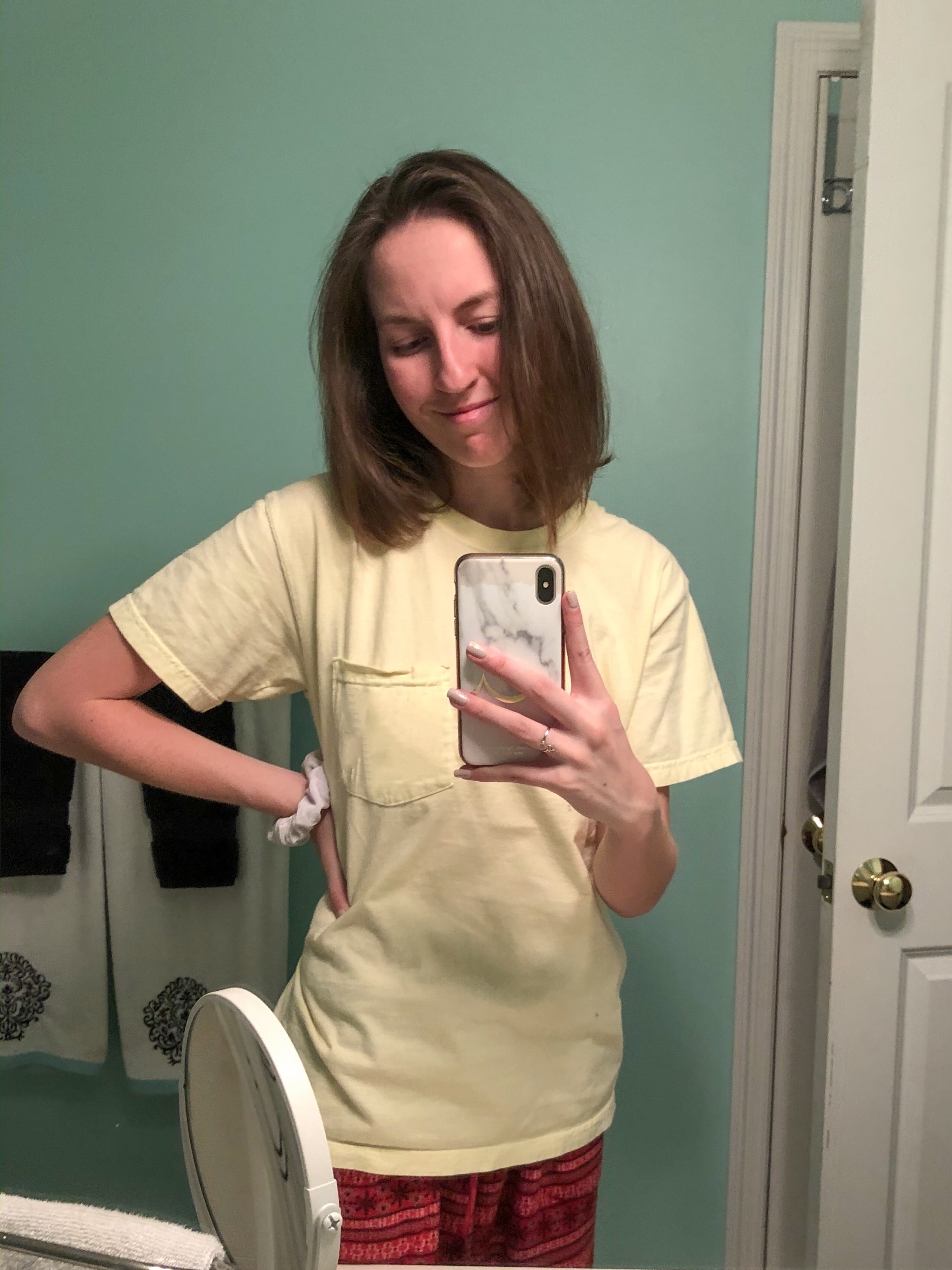 What are your hair tips?
DISCLOSURE: This post may include affiliate links, meaning I get a commission if you make a purchase through my links, at no cost to you.