2020 Charity Resource Guide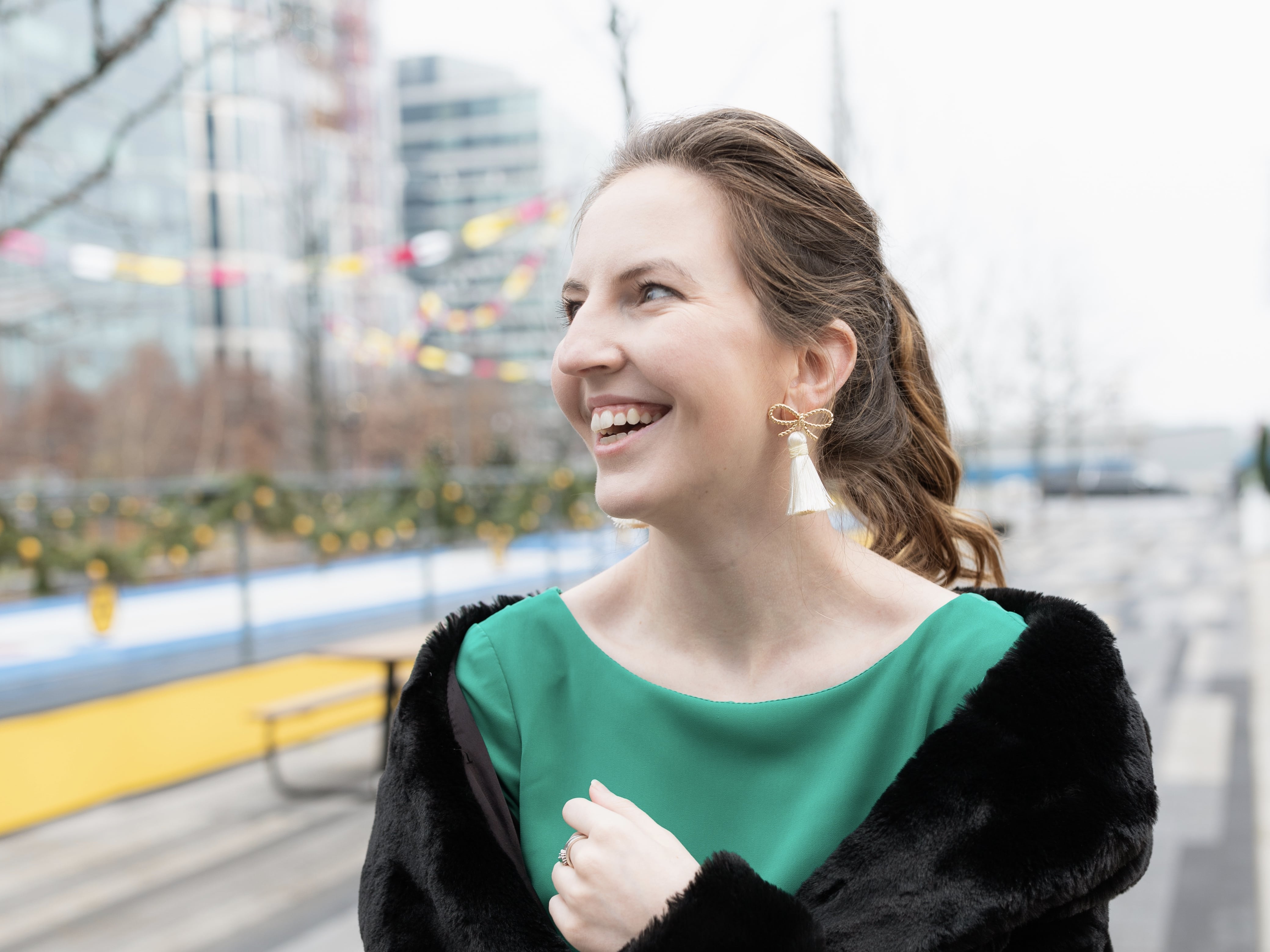 Friday, December 18, 2020
You all know I like to keep busy, and one of the things that is extremely important to me is working for good, and getting involved in my community. That's how I started working with nonprofits, and why wanted to share this list.
I know this year has been challenging for many of us, but people have also shown an amazing amount of generosity this year. For example, GivingTuesday this year was their largest annual day of giving yet. If you are looking for a place to give here are a few nonprofits that I have worked at and believe in, or were suggested by you!
Alston For Athletes
I am the Marketing & Fundraising Director of AFA, so of course I had to start the list off with this one. AFA is a mentoring program that brings foundational mental health resources to student athletes. Our mission is to help student athletes improve self esteem and social competence by emphasizing strong emotional, and mental health awareness.
As a former athlete, and a woman who has struggled with her mental health for as long as I can remember, this organization is close to my heart. The athletic community has a long history of mistreating mental health issues, and we're working to change that.
Give Today
The GRACE Center - Grace Rett Athletic Complex and Education
We know grace through faith. Grace inspires us to persevere, and instills in us blessed hope. Grace encourages us. So we, in turn, can encourage others. On Wednesday, January 15, 2020, Grace Mason Rett, OLV Class of 2014, died when her team's van was in a tragic accident while on a training trip with the College of the Holy Cross women's rowing team – one day after celebrating her 20th birthday.
While not my alma mater, The College of the Holy Cross is very special to me. Both my parents are alums, and my two sisters are current students. Some of you may remember the tragic car crash last Janurary involving the HC rowing team that killed Grace Rett, and close friend of my sister. As a devoted catholic and Crusader (at least I feel like one) this cause means a lot to me.
Grace Rett was an exemplary, dedicated student-athlete at Our Lady of the Valley Regional School, Marianapolis Preparatory School and the College of the Holy Cross. Strong in the Catholic faith, Grace lived her life embodying the belief that we can do all things through Christ who gives us strength. Grace, who never forgot her roots as an OLV Angel, Class of 2014, used to say "If I ever have enough money, one day I would like to build a gym for OLV."
With your help, OLV will build the GRACE Center – named in memory of Grace Rett – a new building to house OLV physical education classes, basketball practice, skills clinics and competition. The center will also provide classrooms for the Middle School Academy, as well as space for chorus and band, religious retreats, science fair and various all-school activities. In addition, the center can be used for parish events and bring income to OLV if rented to town athletic teams. St. Mary's Parish and OLV are very generous communities of faith. They need your help to raise the final $800,000 to begin construction.
Give Today
Ellie Fund
The Ellie Fund provides assistance to breast cancer patients residing in and/or receiving treatment in Massachusetts. Through our Healing Together Patient and Family Care Program and Metastatic Breast Cancer Support Program, they provide critical support services free of charge to help relieve a breast cancer patient's burden while in treatment.
Some fo their services include grocery Assistance, transportation, light housekeeping, childcare reimbursement, nutritious prepared meals, and integrative therapy services including acupuncture and oncology massage,
Give Today
Pathways for Children
Pathways provides education and care programs on the North Shore of Massachusetts serving over 500 children and their families from 14 communities. Their year-round programming serves children from birth to age 13 and their families, and they have centers in Gloucester, Beverly and Salem. Their comprehensive, all-inclusive educational programming offers meals, nutrition assessment, health and developmental screenings, referrals for special education services, family support, enrichment programs and transportation when necessary.
Give Today
Boston Animal Rescue Collaborative (BARC)
BARC empowers & supports Boston's animal rescue community, one "paw" at a time. They support local rescues with fundraising and awareness promotion as well as extending their network and professional expertise to help our rescue partners reach more animals in need.
They're goal is to foster collaboration across the community, celebrate the tireless commitment of local animal welfare champions, and have some fun along the way. Just as rescuers are heroes to the pets they save, they aspire to be heroes for the organizations that they support so that collectively they can make the greatest impact possible for the animals we love.
Give Today
Boys & Girls Clubs of Metro South
BGCMS is where my non-profit career started! I did an AmeriCorps Service year where I worked in the development office.
Boys & Girls Clubs of Metro South was formed in 2019 through the merger of the Boys & Girls Club of Brockton (founded in 1990) and the Boys & Girls Club of Taunton (founded in 1902) in order to maximize our impacts in each respective community and bridge service gaps in our region.
BGCMS' Brockton and Taunton Clubhouses are each located in areas with Community Disadvantage Index ratings of 10 out of a maximum of 10. The Clubs work with many children who are raised in cycles of poverty and who see violence within their home or neighborhood and see that as normal. The Clubs play a crucial role in intercepting these generational cycles by inspiring our boys and girls, raising expectations, and providing them with opportunities for educational support to ensure that they can succeed, regardless of their life circumstances.
Give Today
First Generation Investors
First Generation Investors' mission is to provide all young adults the knowledge and skills not only to participate in the investment economy, but to thrive in it. Through their program, College students volunteer their time to teach high school students about investing and give them real money to invest.
Their Advisory Board includes the President of the National Urban League, The Director of Commerce for the City of Philadelphia, a CNBC co-host, prominent Wharton alumni and professors (one of whom is also a linebacker for the New England Patriots).
Give Today
The Posse Foundation
The Posse Foundation finds students who might be missed by the traditional admissions criteria at highly selective schools but who could excel on campus. They uses nontraditional forums to evaluate potential, offering nominated students an opportunity to demonstrate their intrinsic leadership ability, their skill at working in a team setting, and their motivation and drive to succeed.
The Foundation works to expand the pool from which top colleges and universities can recruit outstanding young leaders from diverse backgrounds, to help these institutions build more interactive campus environments so that they can be more welcoming for people from all backgrounds, and to ensure that Posse Scholars persist in their academic studies and graduate so they can take on leadership positions in the workforce.
Give Today
Dream a Dream Horse Therapeutic Horsemanship
Dream a Dream Therapy Horse Ranch provides equine facilitated therapies to children with developmental disabilities, with a special emphasis in Autism, in the greater Austin area.
DADTH was founded in 2007 by Michael and Brenda McCall. Brenda is a special education teacher, ABA therapist, and found a need for a quality program to provide equestrian related services to those with special needs in the Central Texas area. Thus, DADTH was formed and continues today with a focus on individualized programming to meet the specific needs of each client.
Give Today