15 WOMEN GIVE A PIECE OF ADVICE TO THEIR 20 YEAR OLD SELF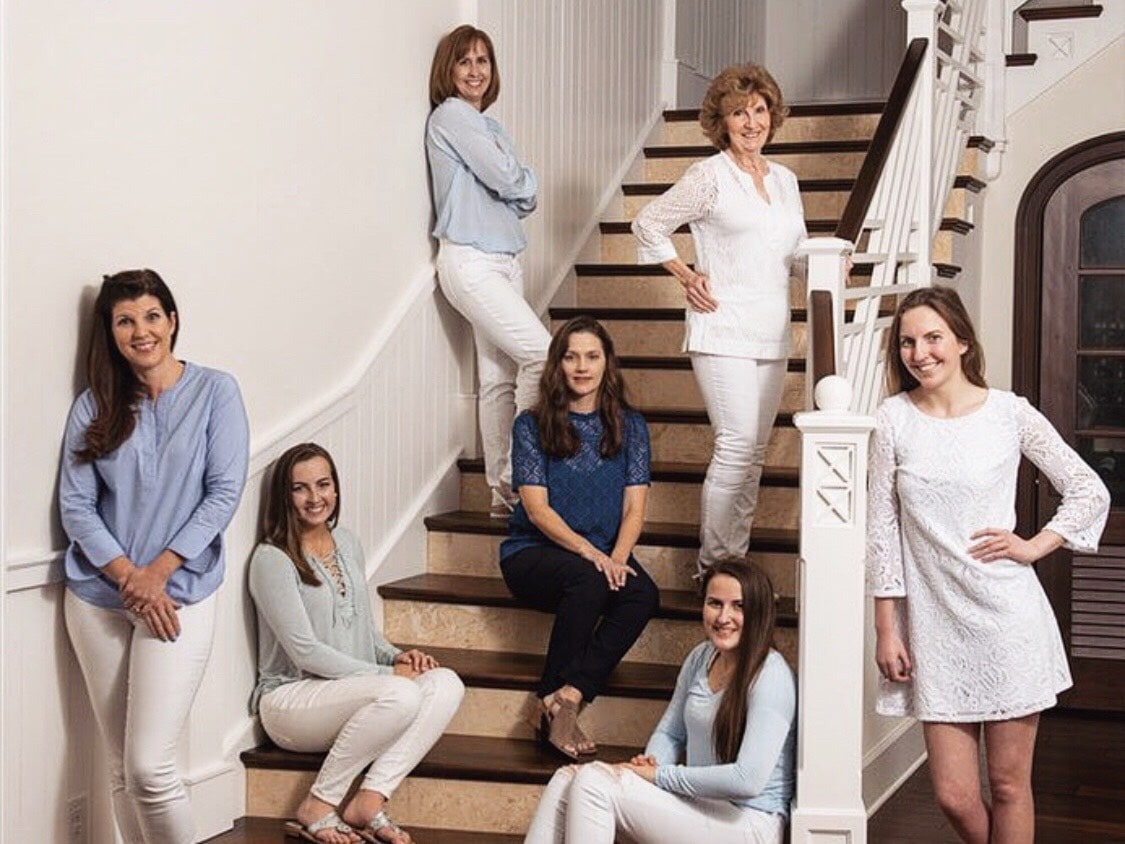 I have been blessed to be raised by, supported by, and inspired by so many incredible, strong women. This little project has meant so much to me, and I hope you take something away from it too.
Heather Keaveny - Vice President, Director of U.S. Tax Compliance at Natixis Global, my incredible mother, hero and best friend.
"It's hard to boil down advice to my 20 year-old self to just a few sentences, but here it is (in more than a few sentences):
Love what you do. Whether it's your occupation, volunteering, or the people surrounding you, choose things that make you happy. When the not-so-good days start to outnumber the good ones, it's time to rethink what you're doing. It's never too late to start anew. Whatever your dream is, give it a try.
Along the way, enjoy the ride and don't rush life. Work hard and set goals, but spend less time worrying about the end result and more time living the process. It doesn't matter that your friend from school makes twice as much money or that your bestie from home is already getting married. Things will all come in due time. Leave the office for lunch. Never skip an opportunity to catch up with friends. Travel. And always call your family."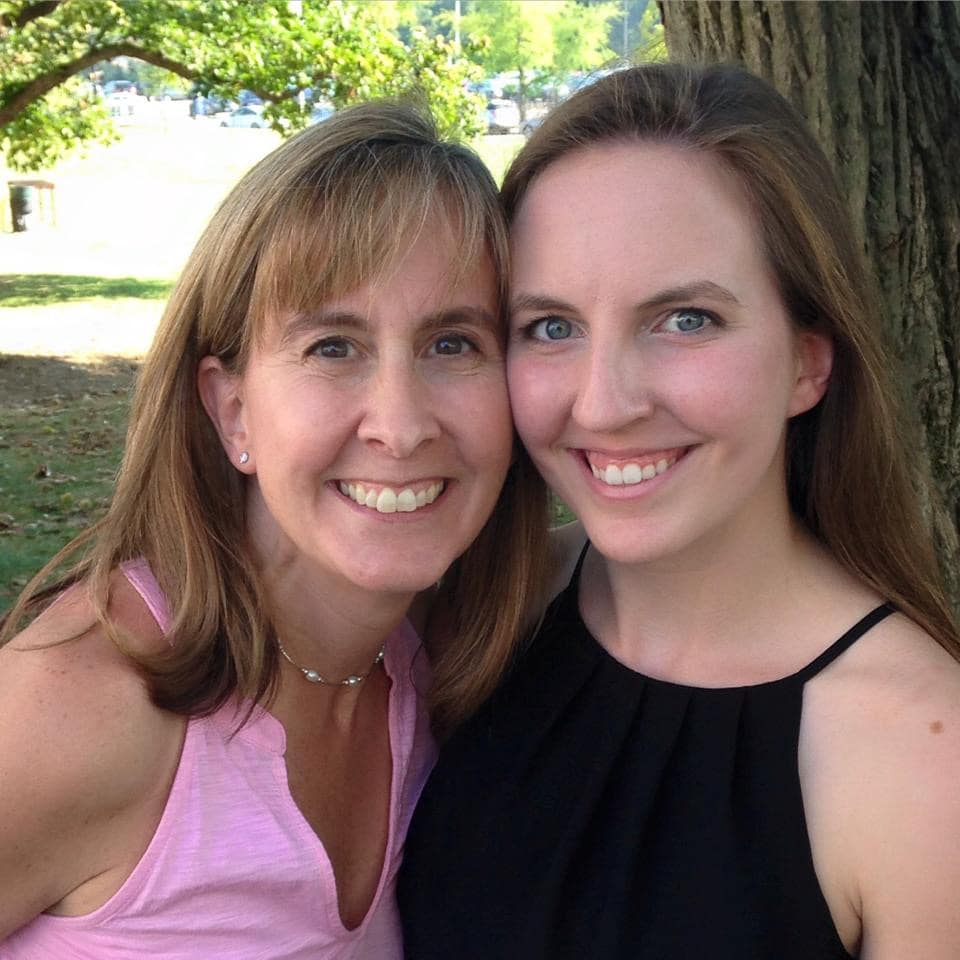 Quigley (aka Casey Goode) - Content Creator
"If I could go back in time and tell myself one thing it would be this… failure is not only an option, its the ONLY option. I tried out a LOT of dreams. I "failed" at a lot of things to get where I am today. I look at failure with compassion. I look at failure as a friend. If you asked 20 year old Quigley what failure meant… she would have told you it was a bad thing that should be avoided. Today, I don't avoid failure… I take it by the hand, and ask it to dance."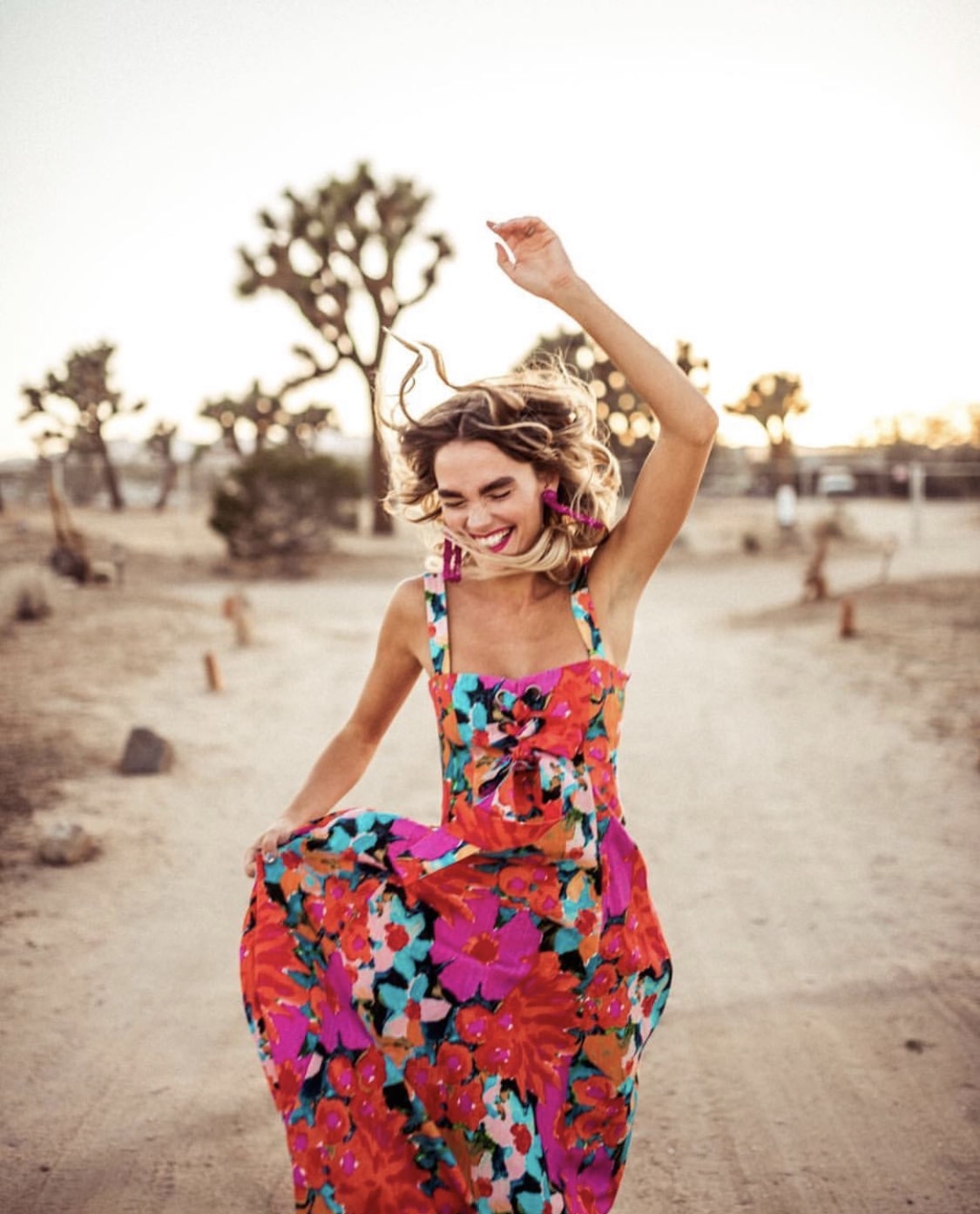 Monica Lombardo - Vice President of Advancement, Boys & Girls Clubs Metro South
"If I could tell my younger self anything it would be to prepare to be surprised. And when those surprises come, whether in the form of setbacks or opportunities, be brave. When things don't work out as well as planned, have faith that it's because something better is around the corner. When a chance comes your way - take it -especially when it scares you. Do the scary things! Take jobs you're not sure you're ready for. Visit places where you don't know a soul. Make big, bold plans... and then be prepared for them to go beautifully, wonderfully awry."
Grammy - retired english teacher, fearless lady, and my amazing grandmother.
"1. Participate - ask questions, listen intently, respond thoughtfully.
2. save - save - save; arrange automatic payroll deductions with you very first paycheck and never touch! It's not how much; it's how long.
3. Do not be afraid to make a mistake or to fail; its how one learns to succeed."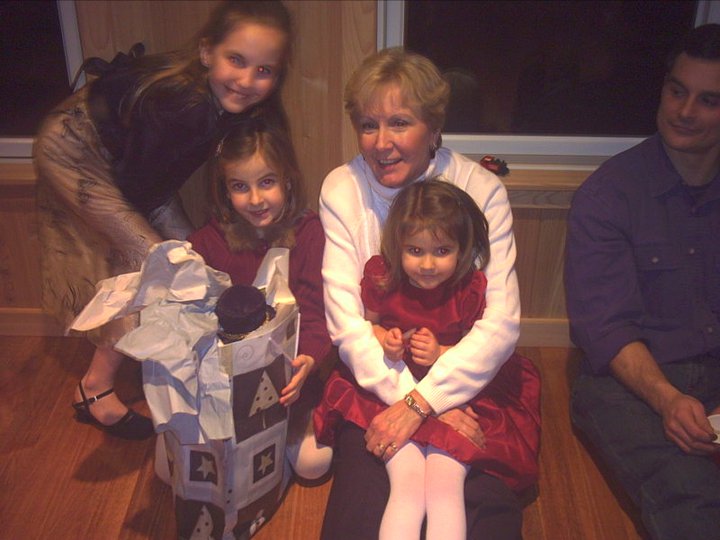 Laura Wilkinson - Olympic Gold Medalist, Host of the Hope Sports Podcast
"If I were to give my 20 year old self advice, I would grab myself by the shoulders, look myself deep in the eye and say, "Be confident. Give yourself more credit because you are smart, you are talented and you are capable of great things. You need to believe that and own it.'"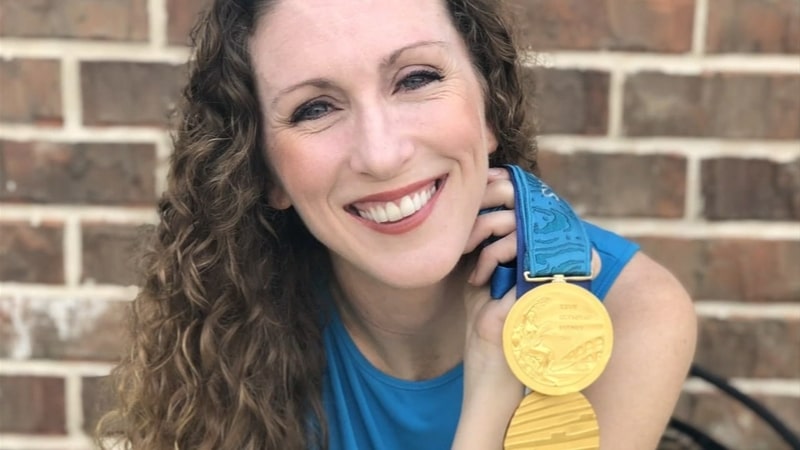 Karen Dunn - Awesome mother of four amazing kids (including my best friend)
"My advice to myself is don't worry about following what everyone else is doing— just create your own path. I moved to New Mexico with my boyfriend (now my husband) after college graduation. My family thought it was so far away and encouraged me to stay in the Boston area as my four siblings had done. I decided to go for it and move. My adventurous spirit started at that time. I didn't have wings but I was ready to fly. Sometimes I was homesick and longed for the comforts of home. I lived in many different states including New Mexico, Florida, and Maryland. Eventually I moved back "home" to the Boston area as a different but better version of me. I march to the beat of my own drum— and I like my beat."
Carly Heirlinger - Blogger at www.carlytheprepster.com
I wish I could go back to my 20-year-old self and give her a little love and a lot of encouragement.
I wouldn't want to spoil any of the surprises (good and bad) that will be heading her way, but I'd want her to know that she'll get through it all. I'd tell her to have a little bit more fun and to not be so afraid of making mistakes!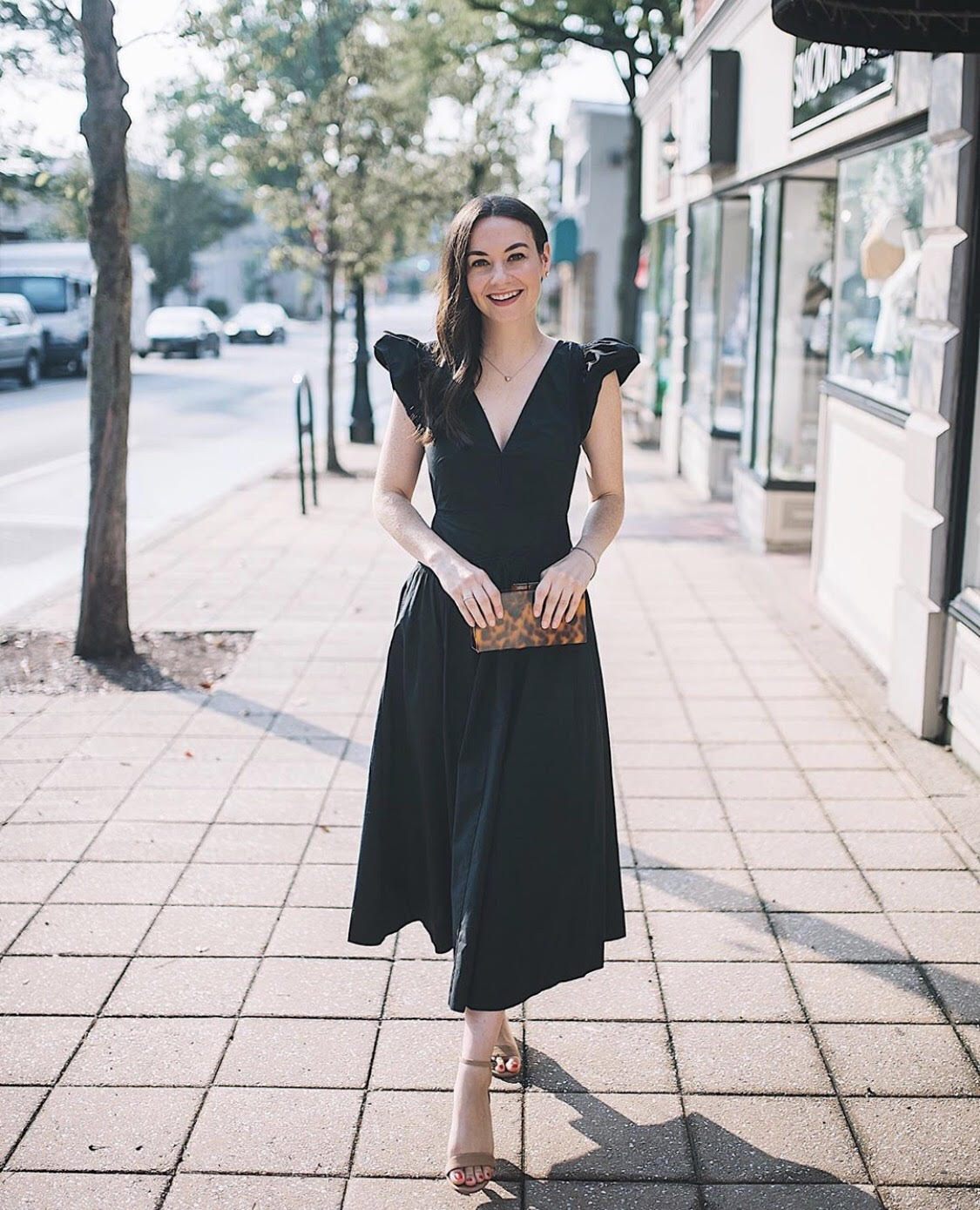 Casmera Wick - Division I Swim Coach
1. Listen – I know you think you know everything, I know you think no one understands, but there are others close in your life that can help, let them.
2. You'll never change someone's mind by punching them in the face – Yes, the world is unfair, there is injustice, but you'll have a much better chance of influencing someone if you can befriend them first
3. Be kind – at the end of the day you'll feel better about it.
4. Be grateful – If you are not grateful for the world around you, and the people in it, you are missing the best part of the journey.
5. Enjoy the ride! - You are not going to get everything you hoped or planned for,  you are going to get so much more!
6. Be you - it isn't worth your time or anyone else's time for you to try and be someone you're not.
Mary Snyder - Nurse, Pediatric Oncology
"Don't sweat the small stuff. I think part of growing up also changes what you consider "small stuff" but in general, if something feels like a big deal at the time, it probably isn't as big of a deal as you think. I also think it takes away from enjoying life's little or big moments. If i had to tell my junior-year-of-college-20-year-old self one thing, it would be focus on the big picture. Also, It's not where you are or what you do, but who you're with that matters."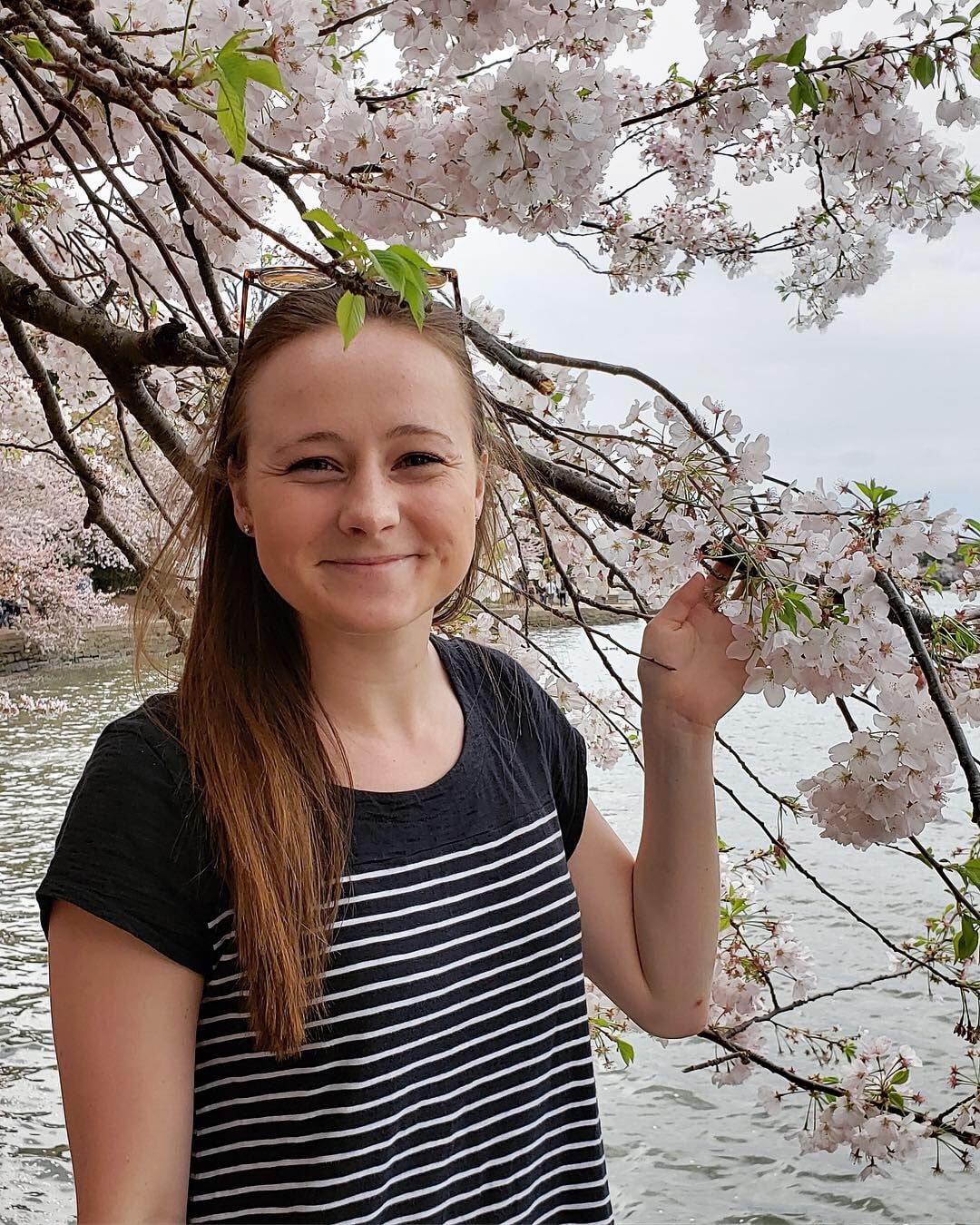 Val Ackerman - First President of the WNBA, driving force behind the creation of the US Women's National Basketball Team, and Big East Conference Commissioner
"Use everything you've learned as an athlete in whatever follows in life:  that means working your tail off, making sacrifices, being a good teammate, and not letting setbacks keep you down. Know that you can't please everybody, so rely on your core value system to do what you think and believe is right. And never forget that relationships are at the heart of nearly everything that's good in life, so be sure to express gratitude and make time for others, even if the daily press of life makes that a tall order."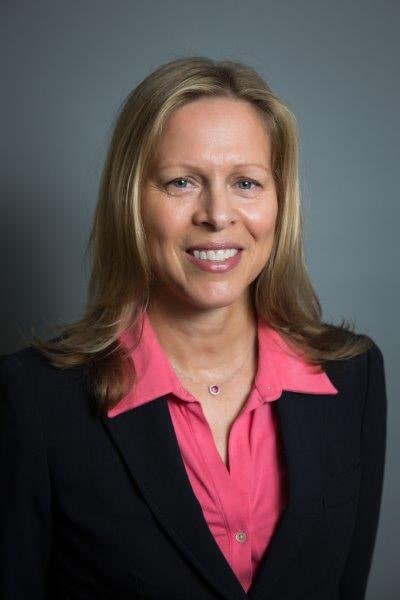 Sharon Keaveny - An incredible mother, grandmother and wife. (I get to call her Nanny)
"My Mother told me stories of her childhood and her life for as long as I can remember. I loved those stories. I had them memorized, word for word. My Mother has been gone for a couple of years now, and some of the details of those stories are beginning to fade. I would tell my 20 year old self to keep a diary. A sometimes heart wrenching, sometimes hilarious, but always precious diary."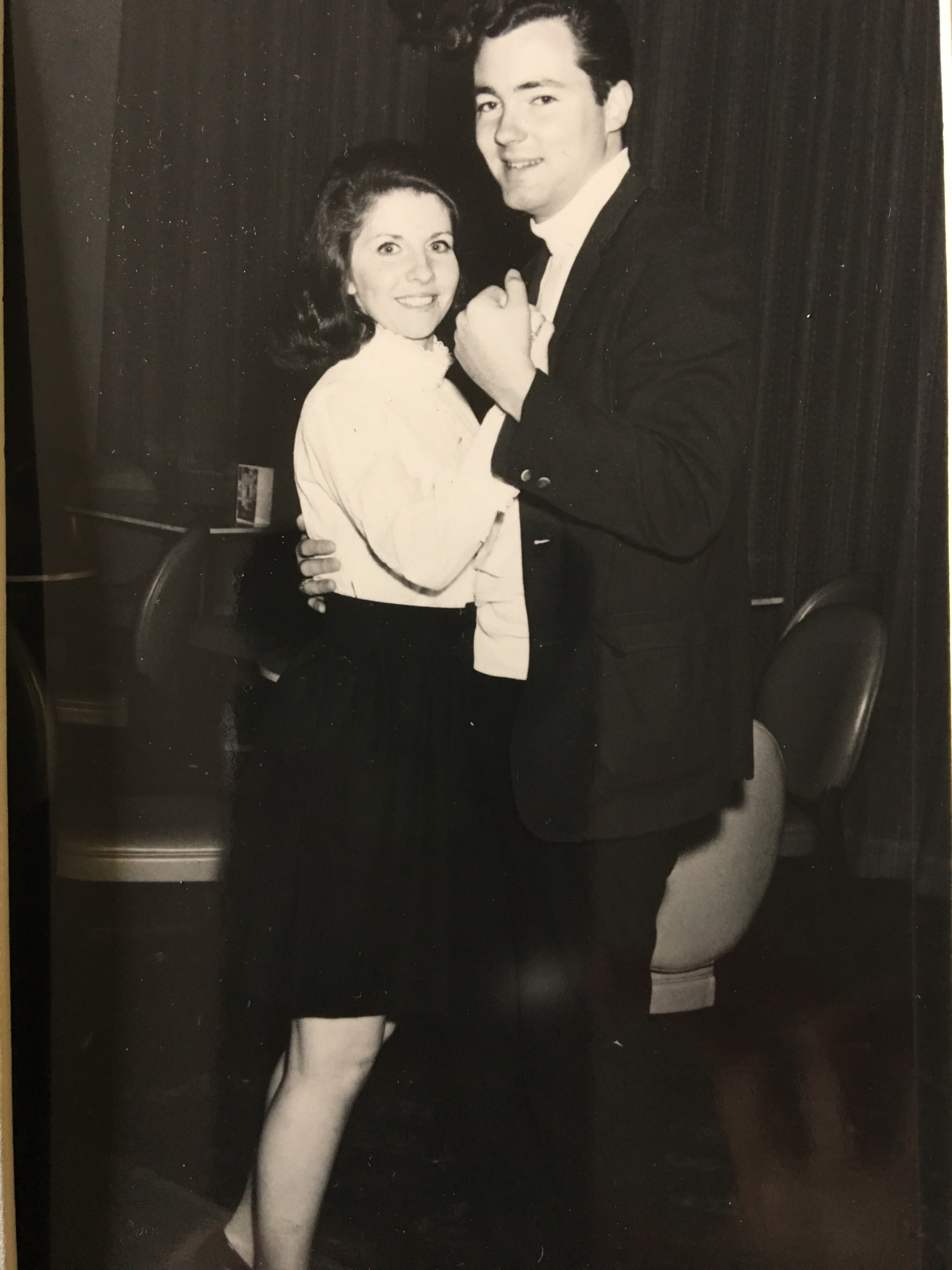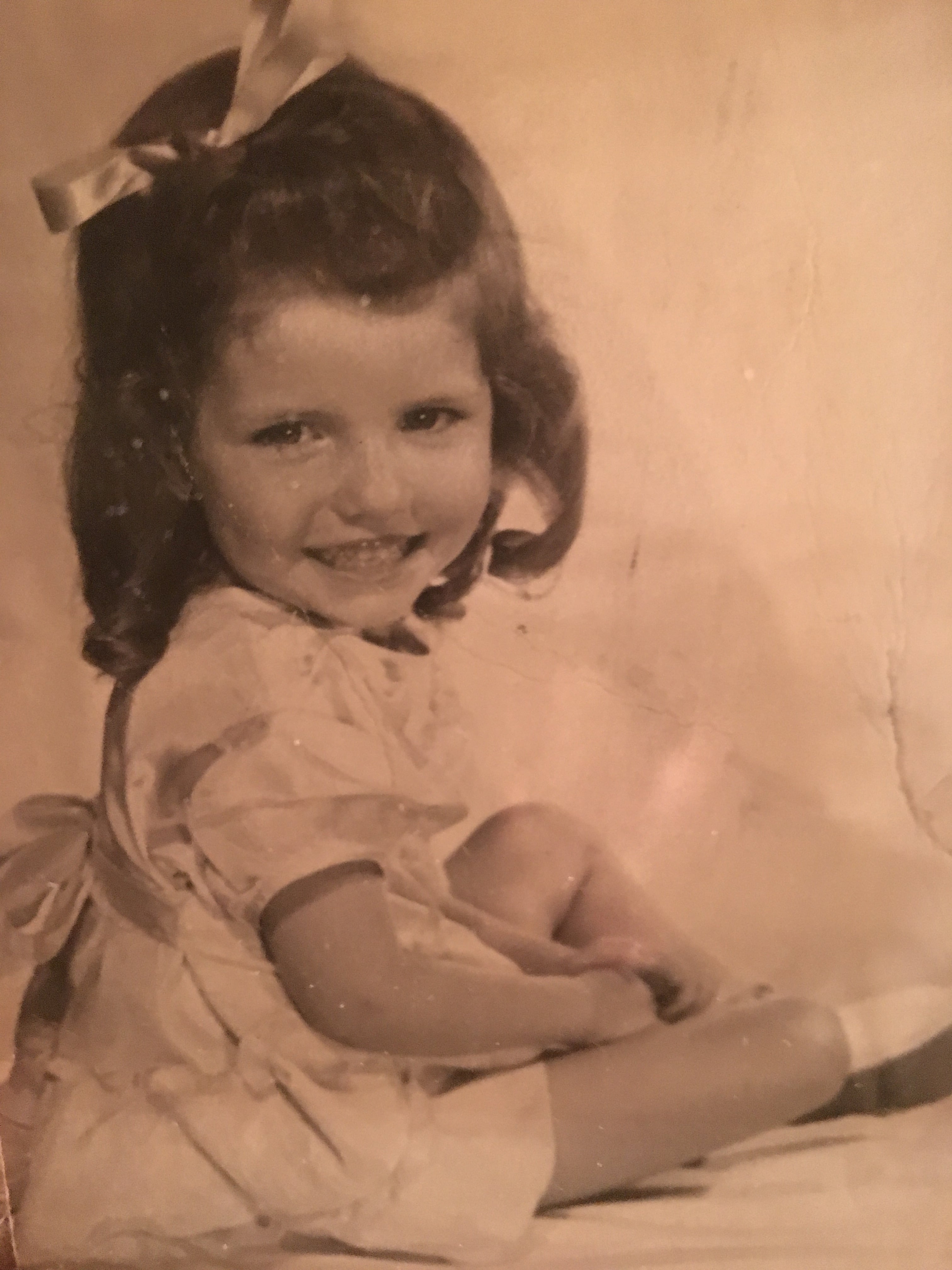 Whitney Martinko PhD - Associate Professor of History at Villanova, her first book, Historic Real Estate: Market Morality and the Politics of Preservation in the Early United States is coming out with Penn Press in the spring.
"Take more risks: explore the gray areas and pursue experiences for their own sake. A challenge is almost always worth it. You don't have to have a final destination in mind."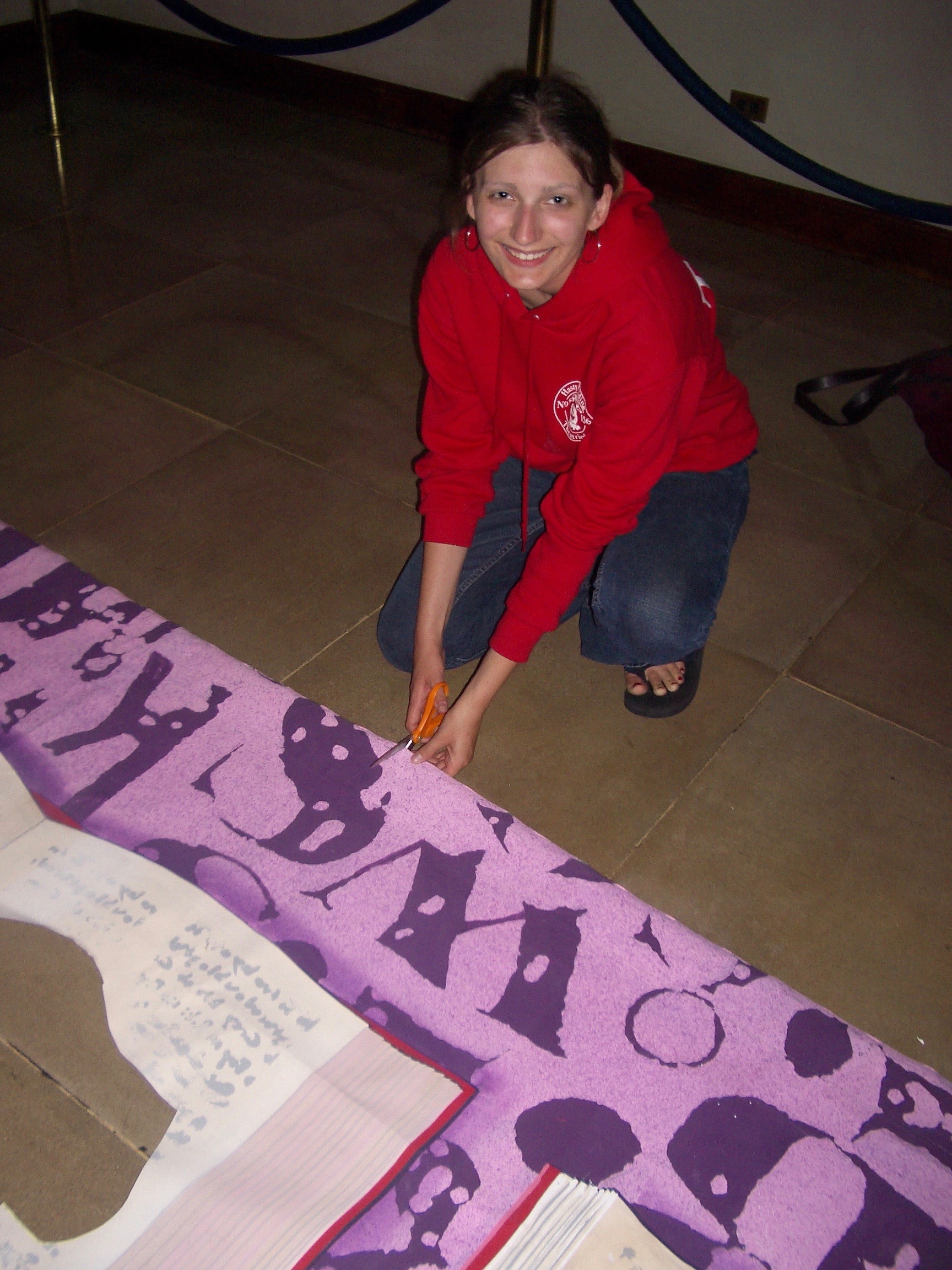 Liv Shur - Grad Student and Creator
"Don't be afraid to pursue what your heart truly wants. When I was 20 and in college, I thought getting good grades and internships and eventually a steady, corporate job would make me happy, and it didn't. If a path seems risky or unconventional, as long as your are passionate and willing to work at it, you are so much more likely to be happy and successful. Don't be afraid to take a risk."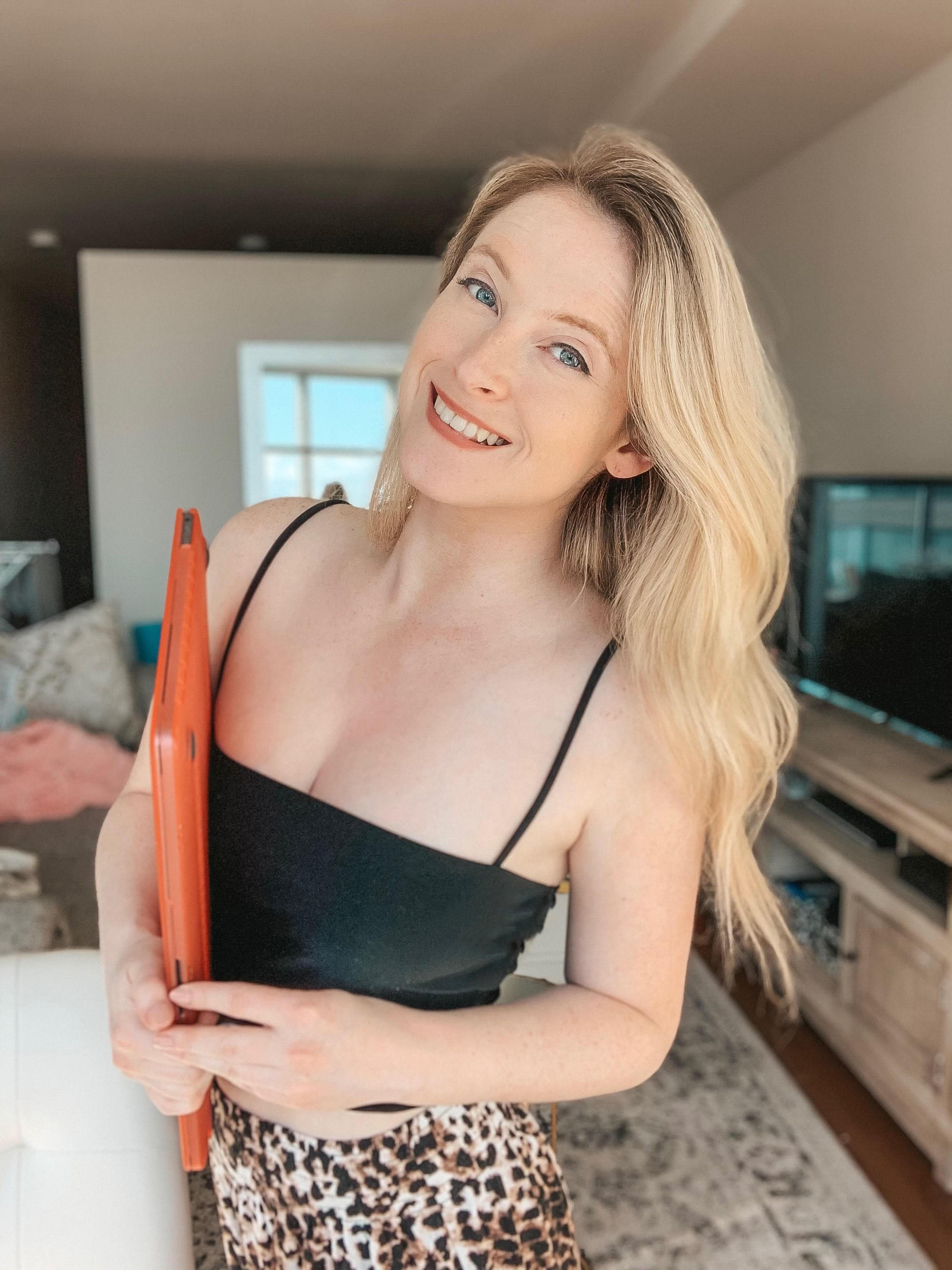 Claire Crutchfield - Clinical Specialist at Cooper Surgical
"Understand that not everyone can meet you at the same level with which you meet them— with the same level of passion, strength, loyalty or love. Do not let others' failures in reciprocating your actions sway you from being the most kind and giving version of yourself. You should not let yourself get taken for granted, however, but understand that everyone's love language is different. Simply because it doesn't match yours does not mean you are not valued or loved in return."
Erin Keaveny - Hey, that's me :)
"You can't be fearless, but you can be brave. Chase after your dreams relentlessly, and be your own biggest fan. The opinions of others and the number of friends you have does not determine your worth or your potential, and you should never regret making a decision because it was the right decision for YOU at that time. On that note, remember that everyone else is just trying to do their best and make the best choices for themselves as well. Always forgive, and always give second chances. Admit when you're wrong, call your grandparents more, pray often, and remember to take time out of every day to find a moment of calm or reflection."