New England Breweries You Have To Visit This Summer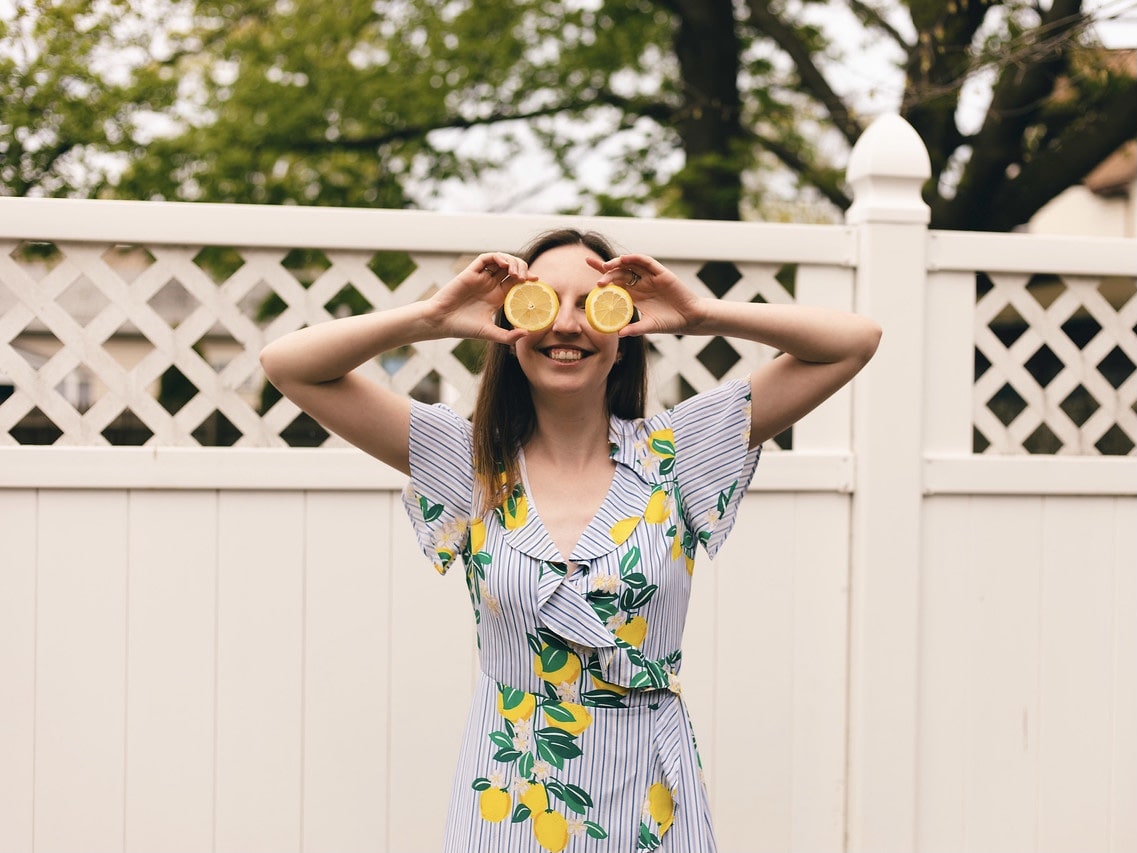 Wednesday, May 26, 2021
Whether you're always on the hunt for the perfect New England style IPA, or you're just a fan of spending time outside with some good food and good company, this post is for you! While I am a big craft beer fan myself, I also love the atmosphere at most breweries have to offer. That's why I end up going to as many as I can.
Here are my top 8 Breweries in New England to visit this summer:
8. Start Line Brewing Co in Hopkinton, MA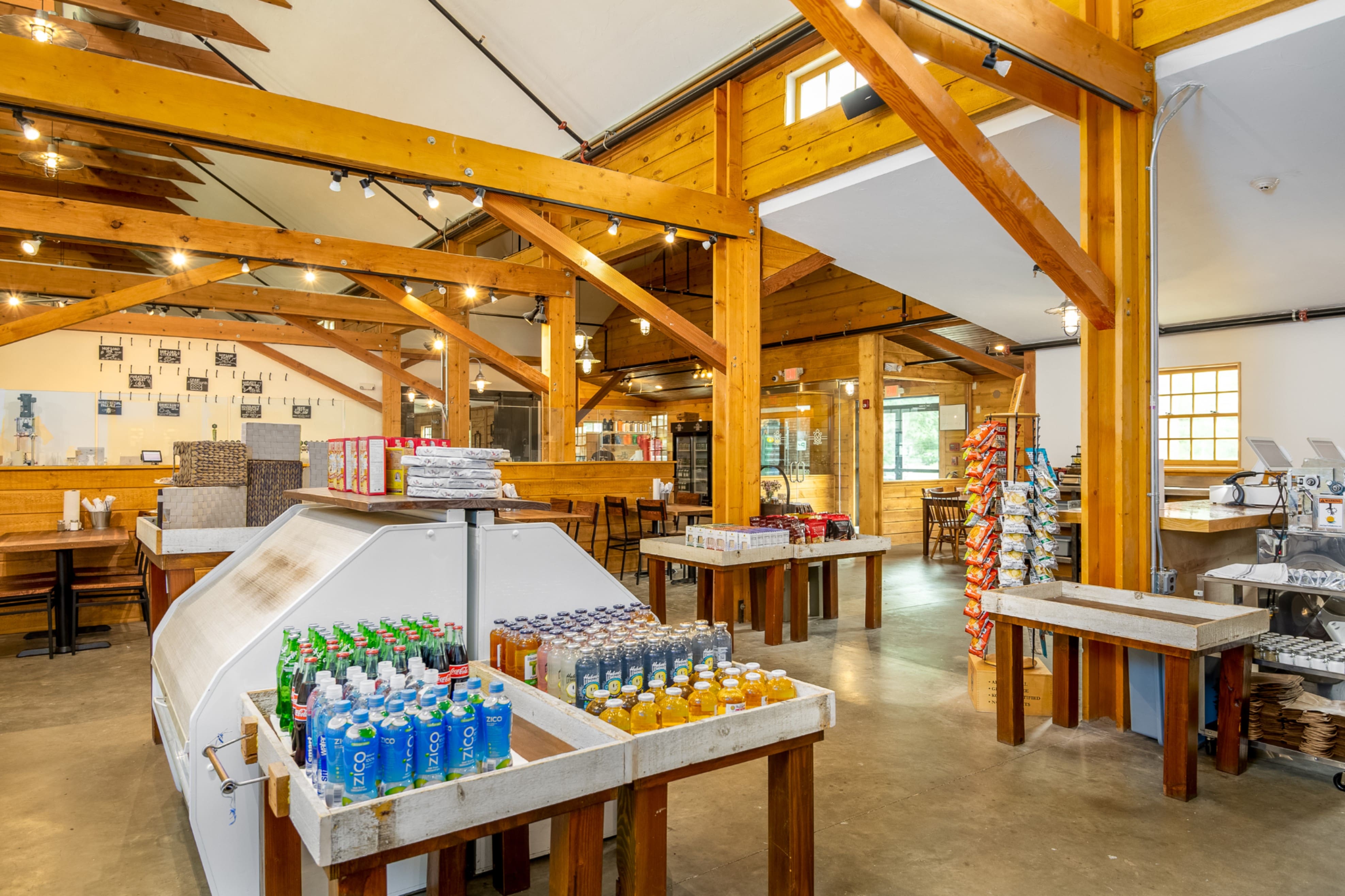 This place gets is name because of the proximity to the Boston Marathon Start Line and has great beer as well as atmosphere. The relaxed atmosphere includes an abundance of outdoor seating, lawn games, and fantastic food.
Beer Recommendation: The Acrobat DIPA
7. Mighty Squirrel in Waltham, MA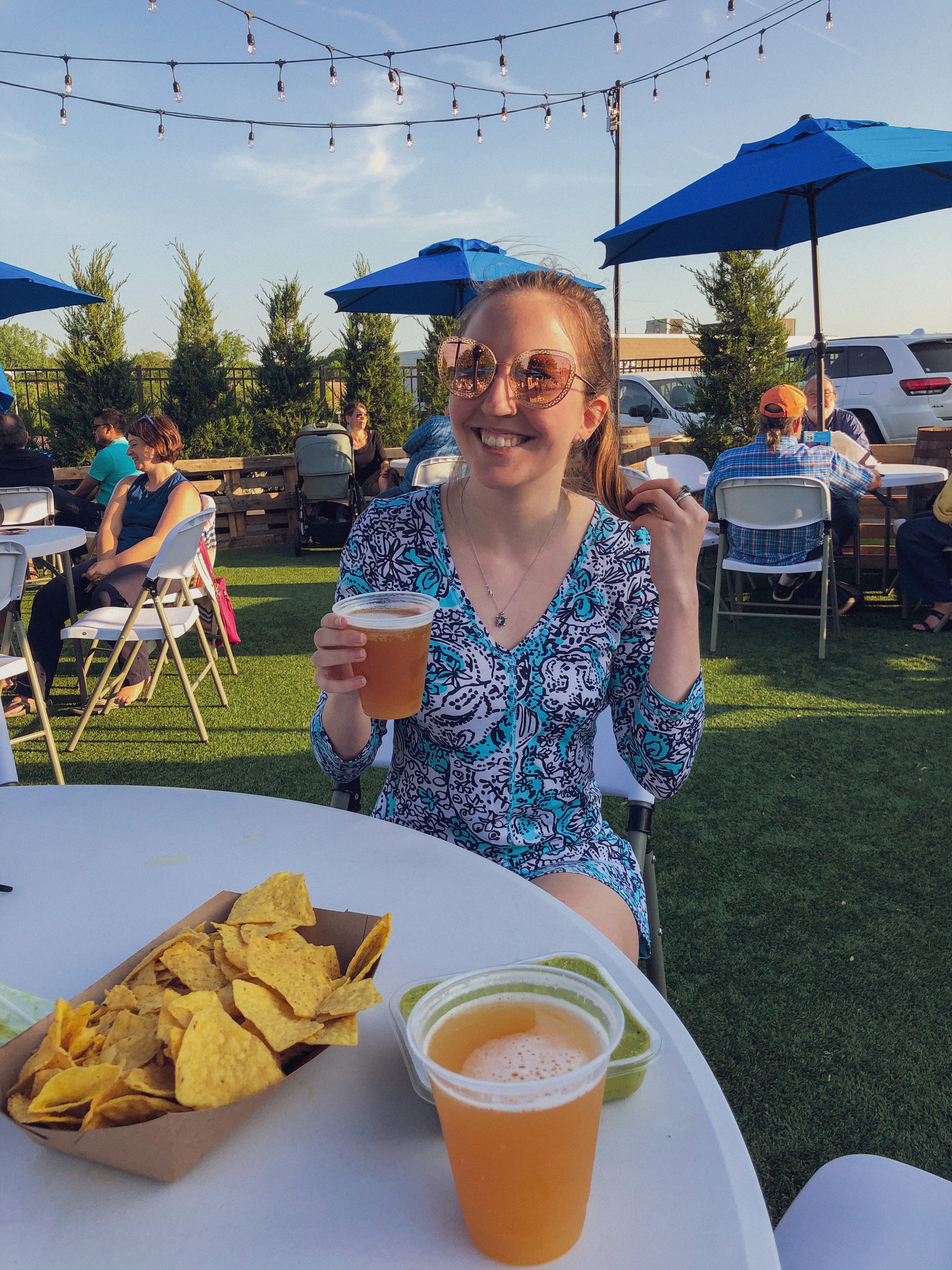 One of my favorite beers to drink at home, Cloud Candy, is from Might Squirrel. I finally went and visited, and they did not disappoint. With large indoor and outdoor seating spaces, as well as visiting food trucks every day, this place is a hidden gem.
Beer Recommendation: Cloud Candy
6. Cisco Brewers Pop-up in the Boston Seaport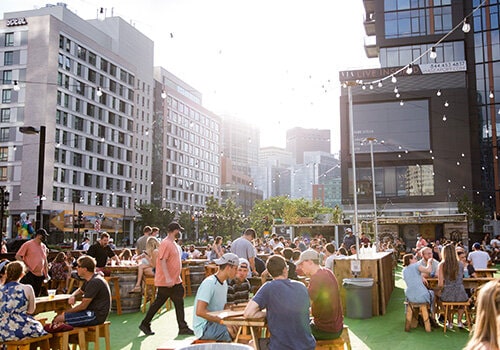 This one is getting a little bit of a boost up the list because of just how fun it is. It's a beer garden in the middle of the city, do I have to say anything else? The pop-up, a slice of Nantucket in the city, is enjoying its fourth year and is a must this summer, hopefully it remains so for years to come.
Beer Recommendation: Grey Lady Wheat Ale
5. Lawsons Finest Liquids in Waitsfield, VT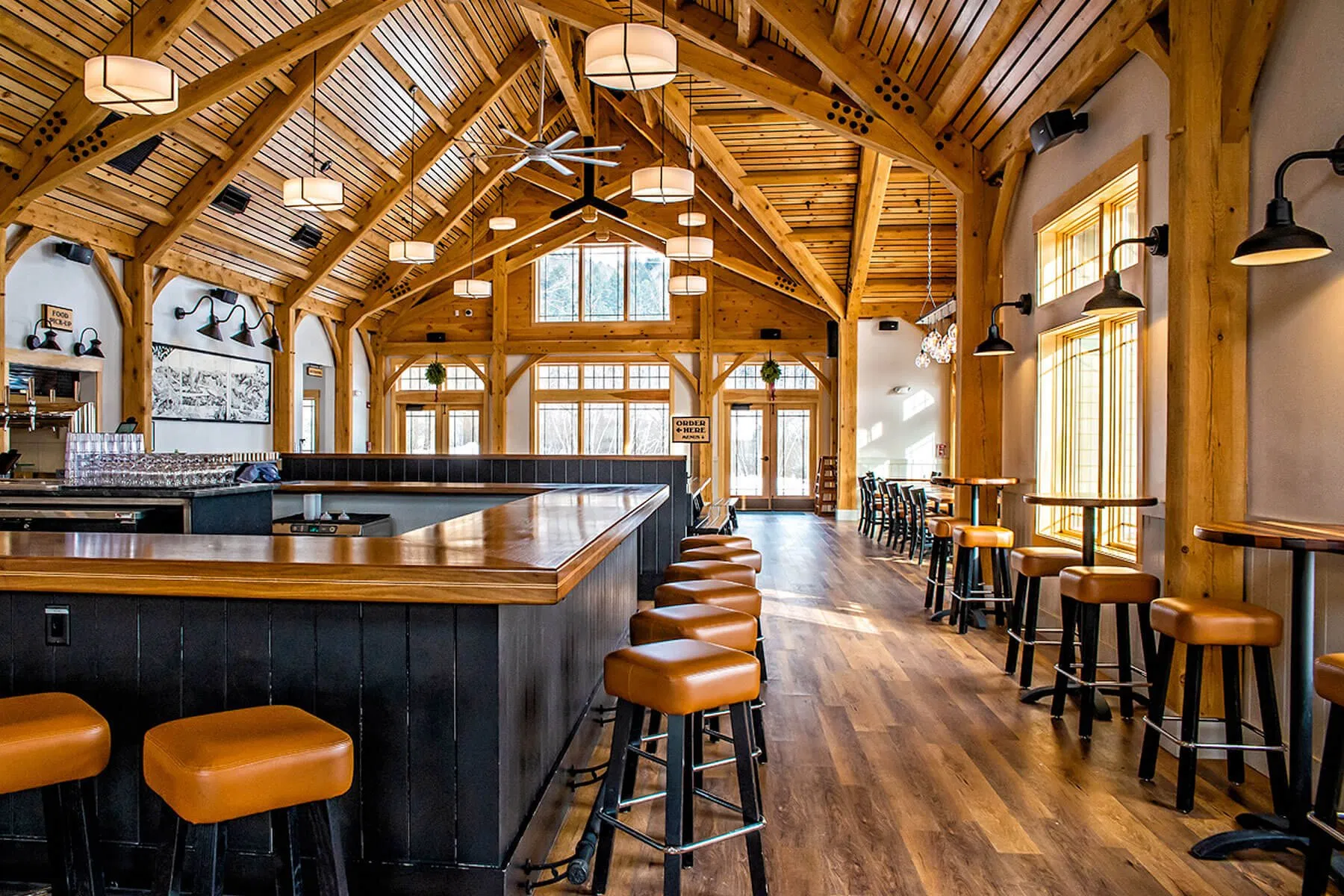 The beer here speaks for itself, but the brewery has an outstanding atmosphere. I've only been in the winter after a long day of skiing, but they also have a large patio, sprawling mountain views, and a soft pretzel with mustard and beer cheese that's to die for.
Beer Recommendation: Sip of Sunshine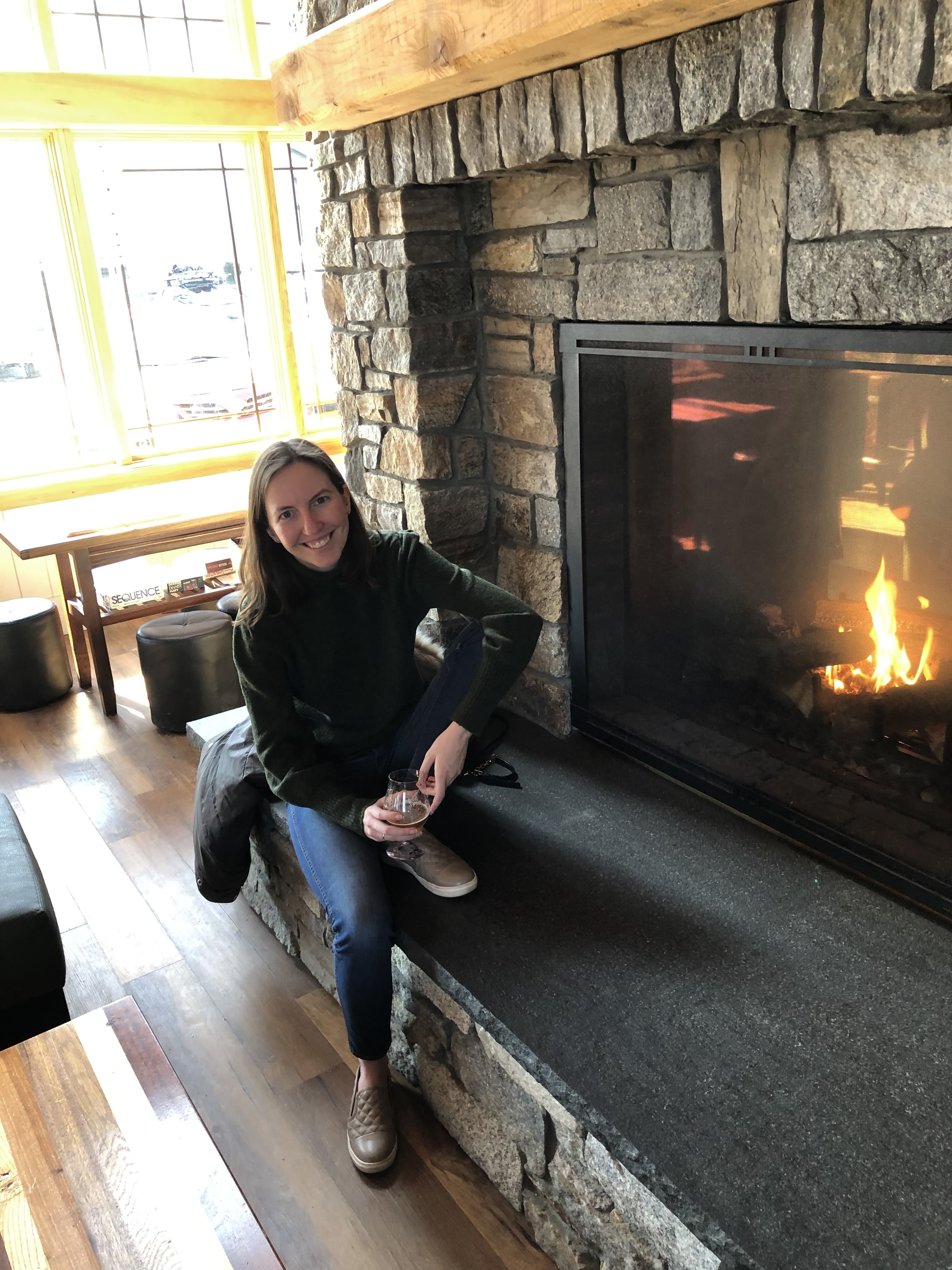 4. Trillium Brewing Company in the Boston Seaport
Trillium's Seaport location offers a restaurant experience, as well as good beer. They have an extensive beer list to accompany their gourmet menu featuring oysters, brie and tuna tartar as appetizers, and a full menu of entrées. Truly a place anyone can enjoy.
Beer Recommendation: truly, they have so so many beers (and often rotating) you'll have to pick for yourself!
3. Foam Brewers in Burlington, VT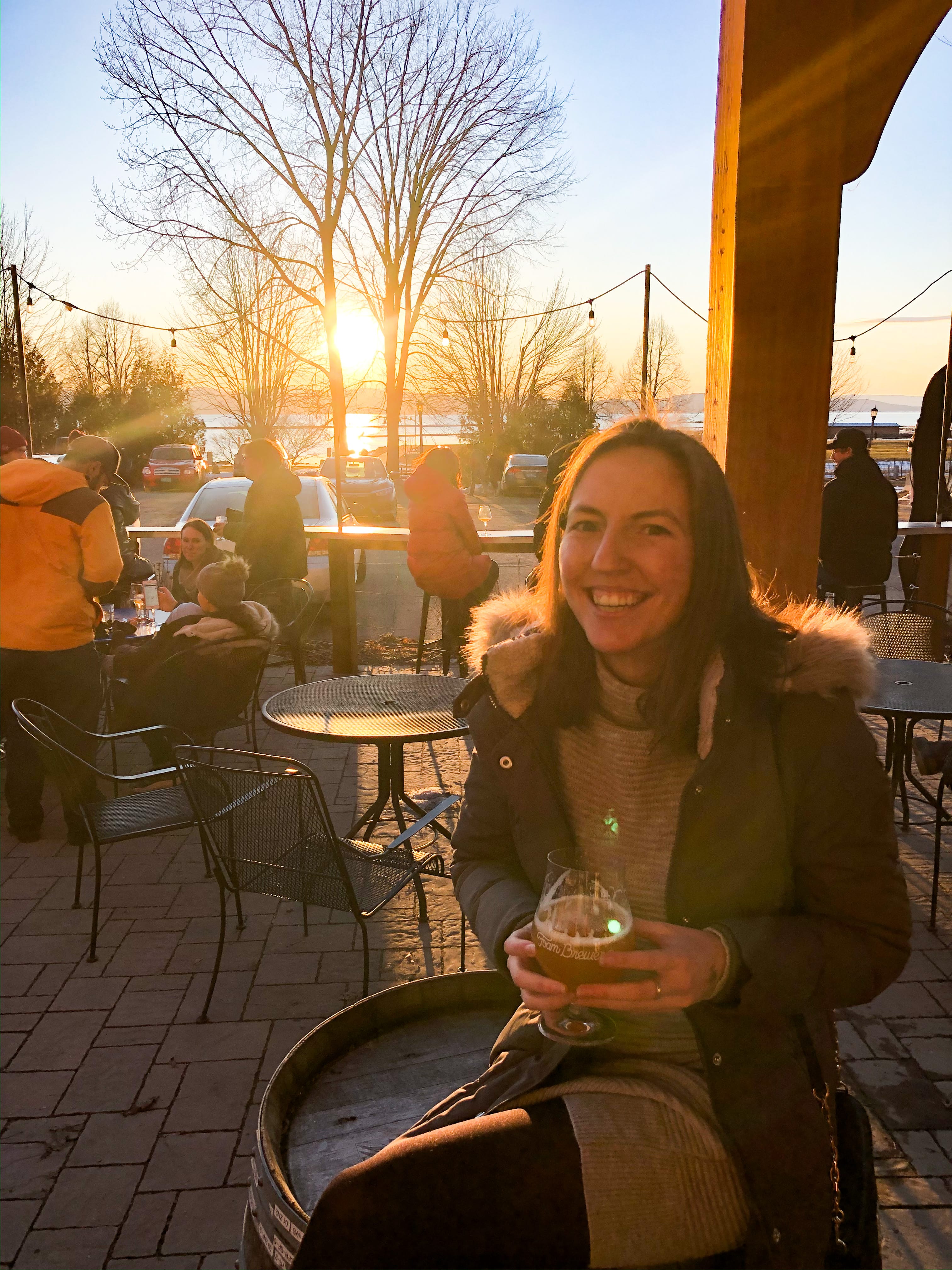 Another place I've only been in the winter months, but you can't beat the beer and you can't beat the views. Their patio looks out over Lake Champlain, and a sunset stop at Foam is something you will never forget.
Beer Recommendation: Loud Places
2. Woodstock Inn Brewery in North Woodstock, NH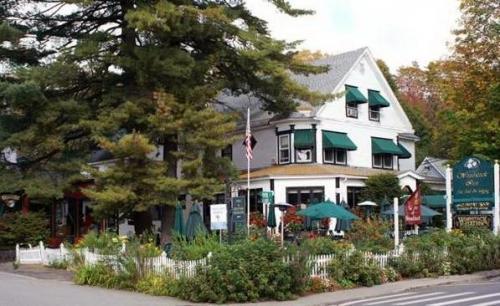 Close to Franconia Notch and the Presidential Mountains, this place is everything you need and more after a day of hiking. The food and the drinks are sublime, and the outdoor bar and patio draw crowds from far and wide. It's a must on your summer road trip.
Beer Recommendation: Moody Brew NE IPA
1. Tree House Brewing Company in Charlton, MA.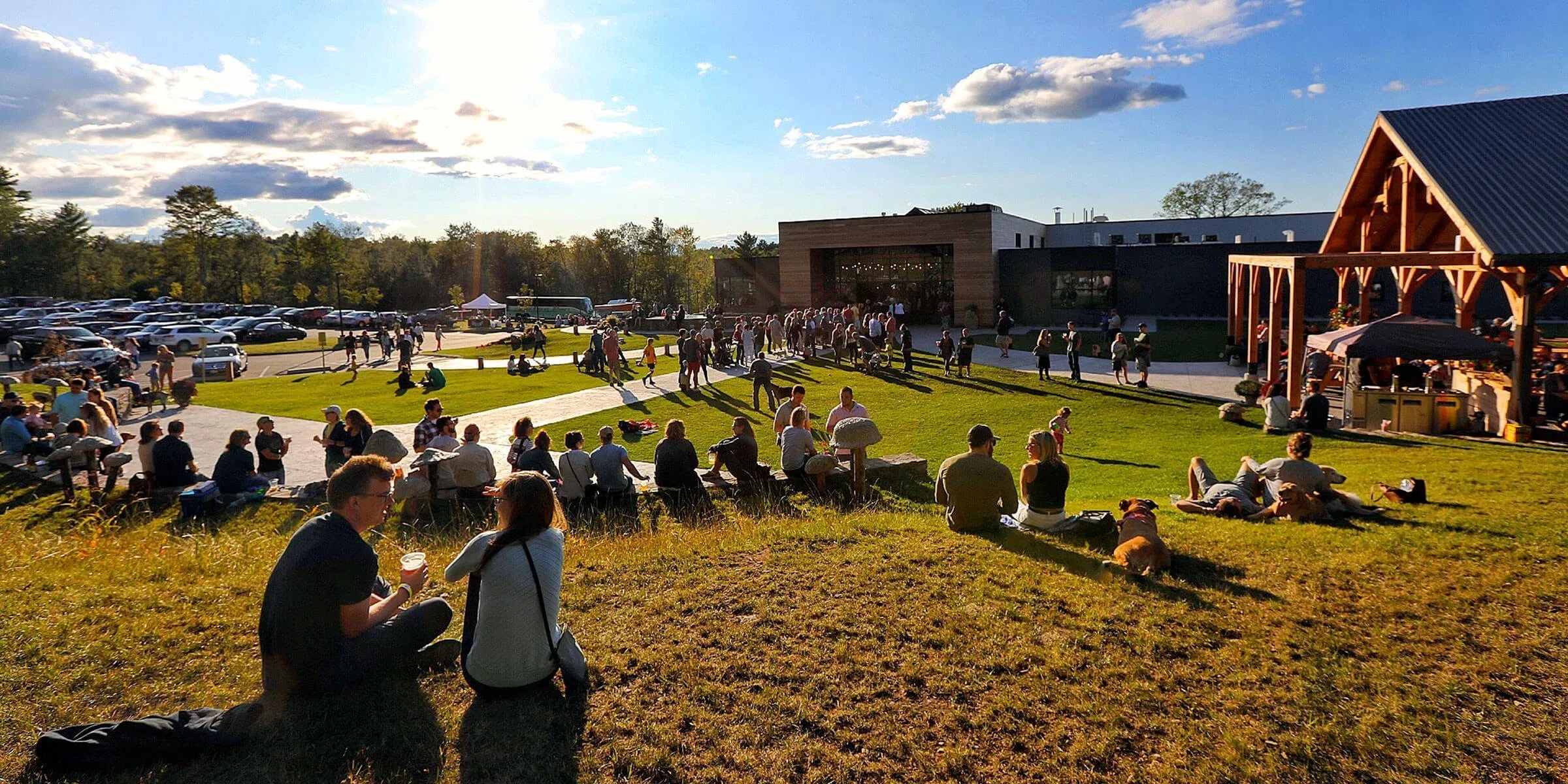 Often ranked one of the top breweries in America, it's no wonder people travel far and wide to come here. In the parking lot, license plates from the Carolinas, Texas, and beyond can be spotted. When they are open at full capacity, inside and outside is dog friendly, and the campus in beautiful. They have lawn games, food trucks, and unfortunately some long lines. Be prepared for a crowd but some of the best beer you've ever had
Beer Recommendation: Julius (their flagship) or Alter Ego, but you really, truly can't go wrong here.
Want to see more content like this? Sign up for our Newsletter!